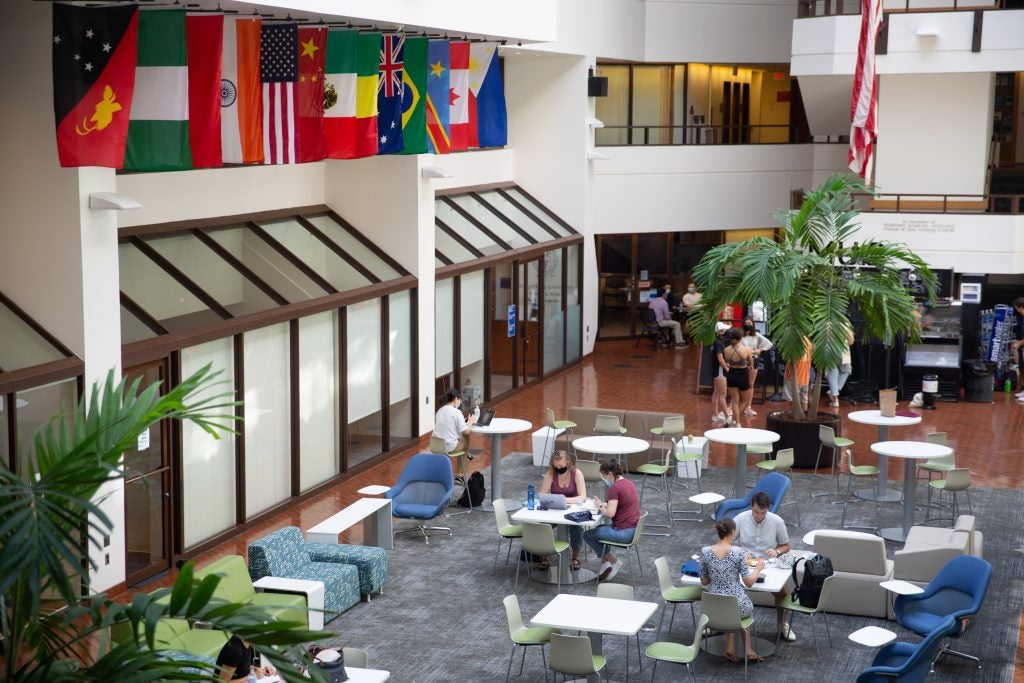 The Walsh School of Foreign Service (SFS) takes pride in the resources available to our undergraduate students, from faculty and administrative advisors to library and research guides. We encourage students in the SFS to take charge of their academic careers at Georgetown with the help of the resources on this page.
Academic Advising Anchor
Academic Advising
A unique aspect of the SFS undergraduate program is its emphasis on advising. Deans with relevant academic expertise provide personal advising to the students, which is different in nature from advising by faculty members or by academic counselors. The undergraduate deans aim to provide tailored advice to every student by utilizing their background, faculty expertise, and in-depth knowledge of both academic and co-curricular opportunities to help guide a student's educational career, within the greater mission of the School and ethos of the University.
The Dean's Office is the primary source of information for SFS undergraduate students. The Dean's Staff is responsible for administering the undergraduate program and for advising students on all academic matters, including: completion of degree requirements; adjudicating requests for leaves of absence, incomplete coursework, and other waivers of University policy; course selection and registration; major selection; overseas study; honors programs; and post-graduate plans.
The Dean's Office also assists students in cases of illness or emergency and provides information on-campus resources available to assist SFS students with a variety of academic and health issues. Students are encouraged to contact the Dean's Office any time they have questions or require assistance. The Dean's Office is open daily from 9:00 AM to 5:00 PM.
Back to Top
Scheduling Appointments
Students may sign up for appointments online using Georgetown's Google Apps. You must be logged into your Google Apps account to make an appointment.
Click on the link listed below your dean's name. Students will see a calendar showing the available appointments. You will also see your own Google calendar overlaid on the appointment page, making it easy to see what times work for you.
Check their calendar for availability. If the Google calendar indicates that no appointments are available until several months into the future, that simply means that the dean's appointment slots are filled that week. Please check back on Friday for the next week's appointments. (Note: If your Google calendar is not set for the Eastern Time Zone, you will end up making an appointment at the wrong time.)
Cancel/reschedule 24 hours in advance. Out of courtesy to your dean and fellow students, if you need to cancel and/or reschedule an appointment please do so 24 hours in advance so that the time can be made available to others.
Samuel Aronson, Associate Dean
First Years L-N, IPOL Majors L-Z
Kendra Billingslea, Associate Dean
First-Years W-Z, Undeclared Sophomores S + W-Z, GBUS and BGA Majors
Shawna Julia, Assistant Dean
First Years S-V, Undeclared Sophomores D-E, IPOL Majors A-K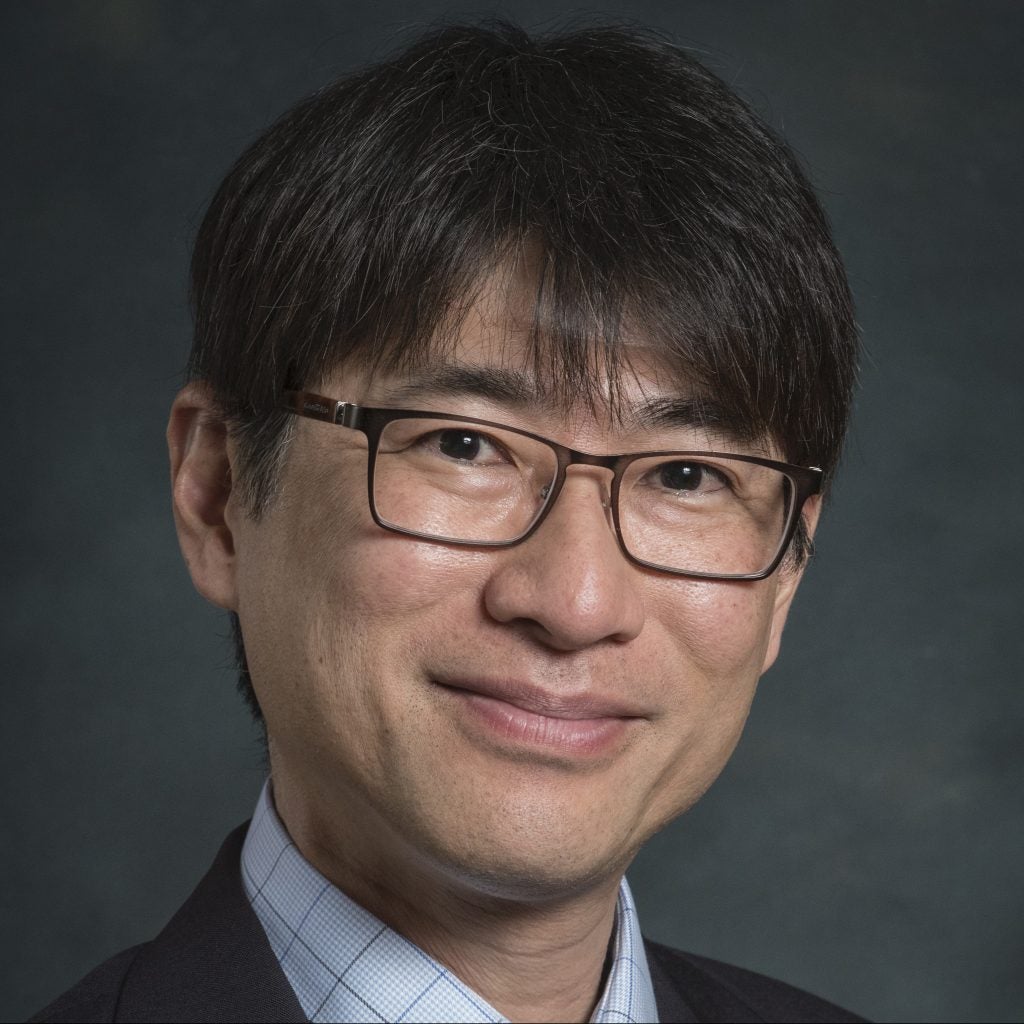 Mitch Kaneda, Senior Associate Dean
IPEC Majors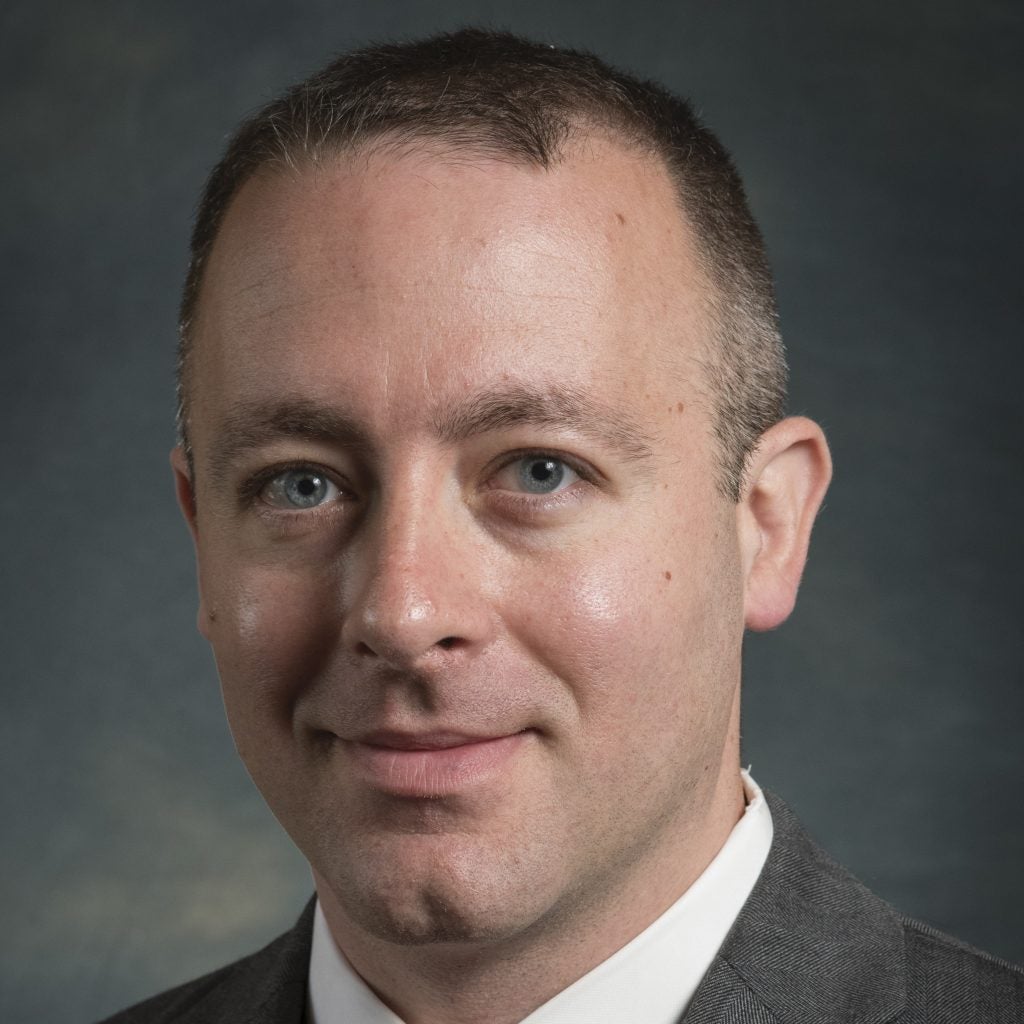 Anthony Pirrotti, Associate Dean
First-Years O-R, Undeclared Sophomores C and T-V, CULP and IHIS Majors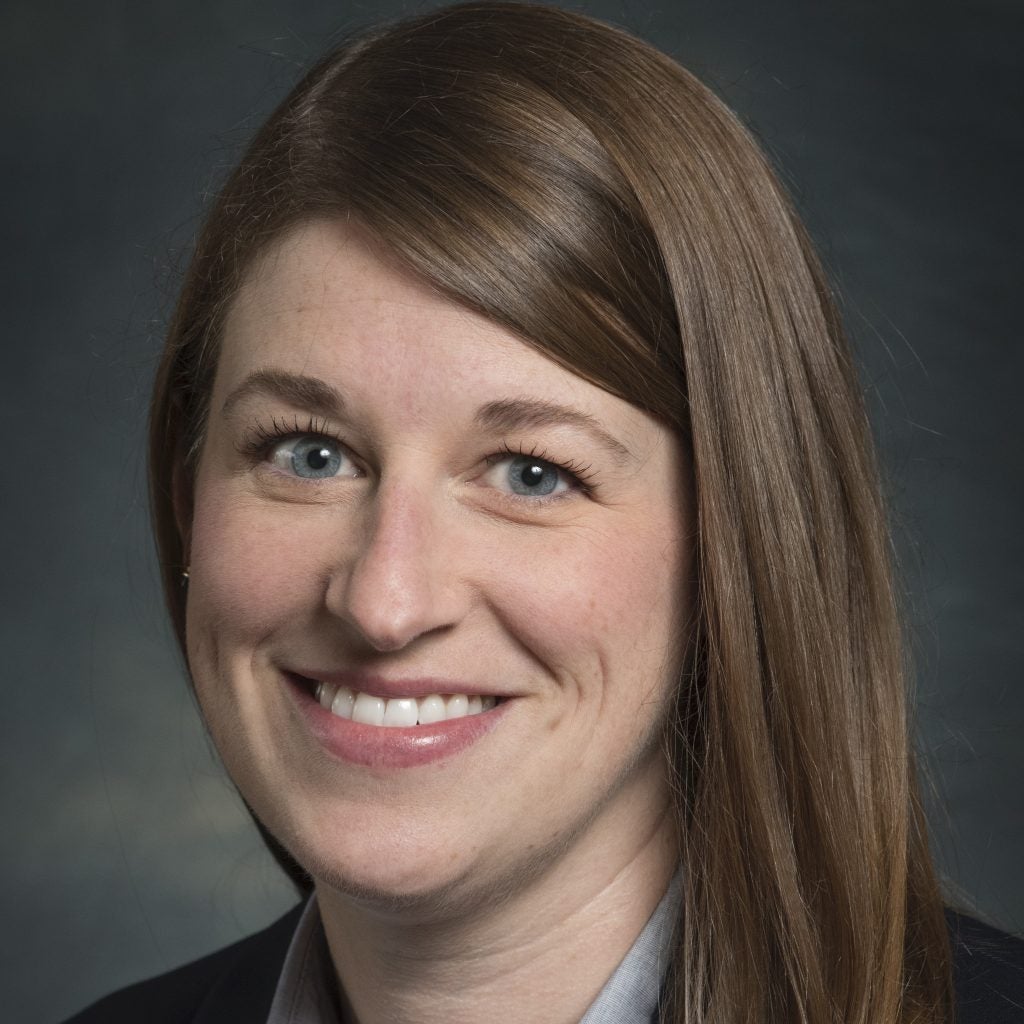 Polly Robey, Associate Dean
First-Years A-D, Undeclared Sophomores F-G and L-O and IECO Majors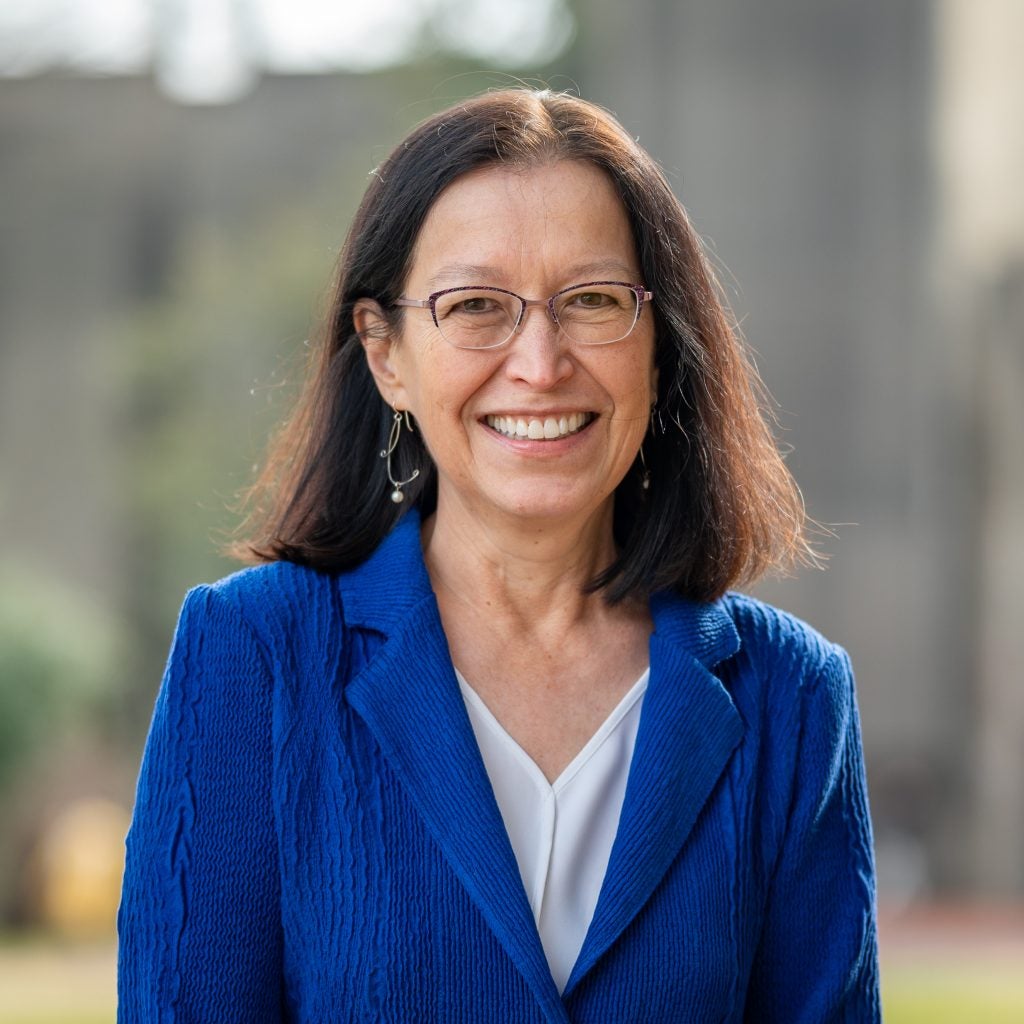 Annette Russell, Assistant Dean
First-Years E-K, Undeclared Sophomores A-B, H, and P-R, RCST Majors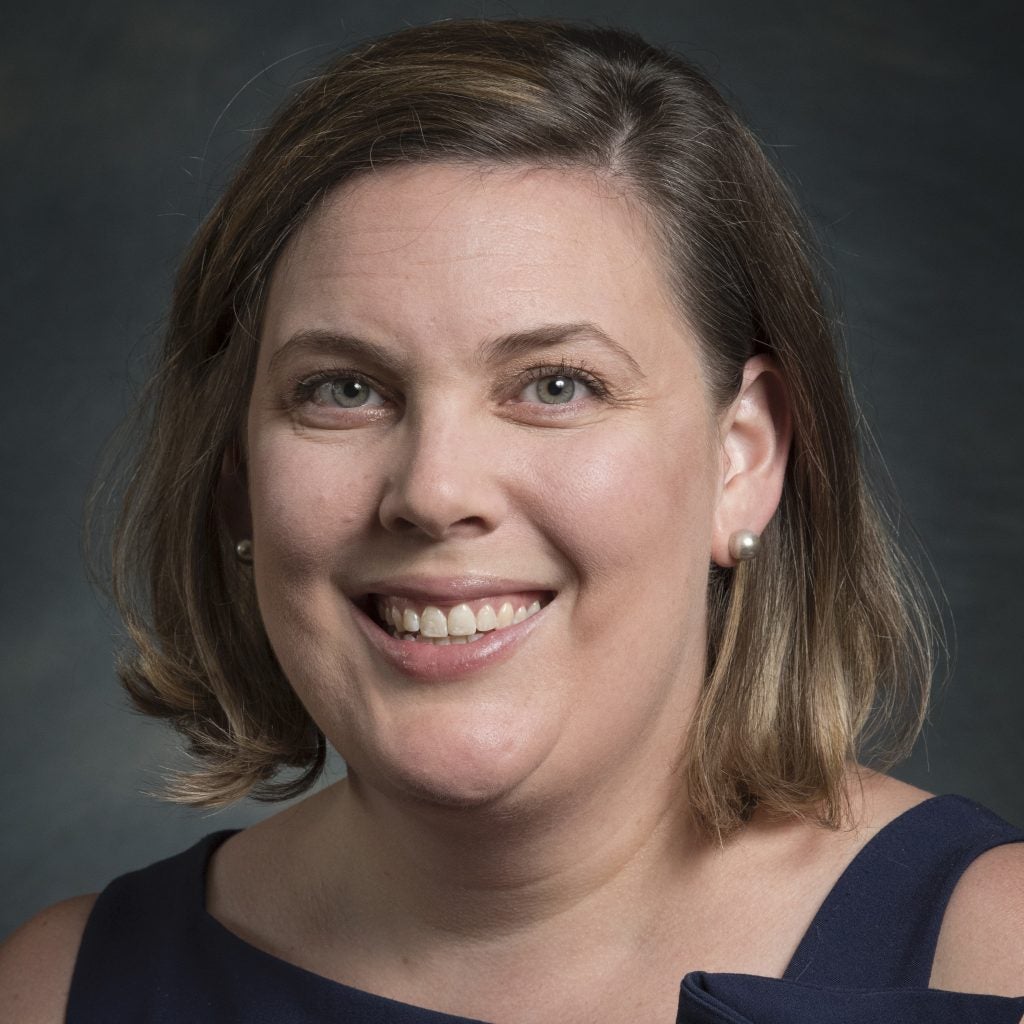 Anna Steinhelper, Associate Dean
Undeclared Sophomores I-K, STIA Majors, External Transfers
Q. How should I address my dean?
A. It is customary at Georgetown for students to address their deans, professors, and staff members as Dean X, Professor Y, and Mr./Ms. Z, respectively.
Curricular Requirements Anchor
Curricular Requirements
All SFS students must fulfill the requirements of the interdisciplinary core curriculum including classes in philosophy, theology, writing, government, economics and geography, as well as a language proficiency requirement. Every major has its own additional requirements, and SFS students have other opportunities including additional language study or writing a seniors honor thesis.
Curriculum
Language Requirements
Back to Top
The Undergraduate Bulletin
It is the responsibility of each student to keep well-informed with respect to the policies and requirements in the Undergraduate Bulletin and all other policies of the University, school, and program in which they are enrolled. Any updates made to the Undergraduate Bulletin will be communicated to students.
Read more about SFS policies and requirements on the Undergraduate Bulletin.
Academic Integrity
SFS takes academic integrity very seriously. Every student is required to complete the online Scholarly Research & Academic Integrity Tutorial during the first semester. Students also receive instruction on proper forms of citation and how to avoid plagiarism in first-year courses such as the Proseminar.
Read more on the Honor System website.
Majors, Minors & Certificates Anchor
Majors, Minors & Certificates
SFS offers eight (8) undergraduate majors, each of which allows students to engage with the substance of international affairs scholarship from a different angle. Students declare their major during their sophomore year. Visit the major resource pages below for detailed information and resources specific to each major.
Back to Top
Declaring a Major
Students must complete a major declaration form and write a short essay that outlines the intellectual project they hope to pursue in the context of their major. Please refer to individual resource pages for additional major-specific requirements.
Complete a major declaration form indicating which core courses have been completed. If possible, students should indicate when they hope to fulfill outstanding requirements. This form is submitted with the final essay to the curricular dean responsible for the major.
Write a short essay that outlines what they hope to pursue in the context of the major. Students should identify the themes and questions they wish to explore and discuss their plans for doing so. Students preparing for study abroad should include their rationale for the location and course of study they wish to undertake.* Most major declaration essays are 250-500 words, but they may be longer. Students should consult with faculty members and curricular deans when writing this essay.
Make an appointment for a sophomore review with the major's curricular dean responsible. The purpose of the sophomore review is to assess progress toward graduation and make students aware of remaining requirements and opportunities. During the meeting, the curricular dean reviews the major declaration materials and addresses any questions that students may have.
*If a student is applying for overseas study, major declaration has to be completed before initiating study abroad application, since a meaningful application for junior year abroad cannot be constructed without having declared a major. Note that some study abroad deadlines are during the fall of sophomore year.
Declaration Timeline
For all SFS sophomores, the major declaration period begins at the end of the Add-Drop period in September and ends on the Friday before Spring Break.
Note: There are several steps in the major declaration process and students cannot complete them in a day or two. Students need to plan ahead in order to make sure that they meet the deadline. Students who fail to declare a major by the Friday prior to spring break are not allowed to register for fall courses.
Declaration Forms
Click here to access the Major Declaration Google Form. All forms must be submitted no later than the Friday before Spring Break.
Additional Resources
Minors & Certificates
Double counting between majors and certificates is limited to no more than two classes per major. All majors will allow double-counting of two classes. Some certificate programs may allow fewer than two courses to double count.
Each certificate program will have a capstone experience as defined by the program.
Students are eligible to create a self-designed certificate. A self-designed certificate must be interdisciplinary, have the support of two faculty members and receive final approval by the SFS Academic Standards Committee.
Global Experiences Anchor
Global Experiences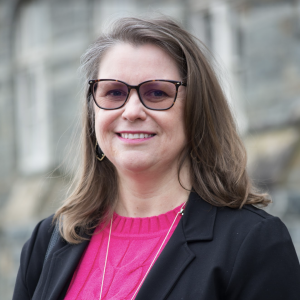 Lucie Zacharová (Global Experience Program Director)
Below you will find some of the opportunities that are open to SFS undergraduate students around campus. If you see something of interest or if you hear about an opportunity not listed below, please make an appointment or stop by to discuss.
Back to Top
Available Opportunities
Centennial Labs and Experiential Classes
SFS Study Abroad Resources
Short-term and Summer Programs
Long-Term Opportunities
Internships, Fellowships, and Research for Global Experience Opportunities
Alexander Lezhnev Research Travel Grant
The Alexander Lezhnev Research Travel Grant was established by Virginia D. Lezhnev for undergraduates who have papers accepted at international conferences. The Grant is for travel, supplies, and other related expenses while attending the conference.
Alvarez Memorial Scholarship
The Alvarez Memorial Scholarship provides scholarship awards to SFS students who, due to limited financial resources, would otherwise be unable to accept non-paying public internships or research assistantships. The Scholarship is available for current students who receive need-based financial aid from the University
SFS Undergraduate Dean's Fund
The SFS Undergraduate Dean's Fund offers academic year awards for either thesis projects or other academic research. All School of Foreign Service students, first year through fourth year, are encouraged to apply. Please see the application for important information and project criteria. Students may apply in groups or individually. To apply, please fill out the application form. The committee reviews applications on a weekly basis and will not consider last-minute requests. For questions, please email the SFS Undergraduate Dean's Office at bsfsdeans@georgetown.edu. You may click here to access the SFS Undergraduate Dean's Fund application.
Carroll Fellows Initiative
The Carroll Fellows Initiative helps its Fellows organize and support their pursuit of excellence in a community of like-minded peers. Carroll Fellows value hard work, patience, honesty, rationality, curiosity and learning. They treat their college years as a laboratory in leadership and define themselves as thinkers who do. Fellows also receive structured research training as part of the CFI forum. Students apply to t he Carroll Fellows in the fall of their first year. For more information, email carrollprograms@georgetown.edu.
Carroll Round
The Carroll Round is an annual international economics conference at Georgetown University that provides a unique forum for research and discussion among the world's top undergraduates. The goal of the Carroll Round is to foster the exchange of ideas among leading undergraduate international economics and political economy students by encouraging and supporting the pursuit of scholarly innovation in the field. For more information, email carrollround@georgetown.edu.
Circumnavigators Club Fellowship
The Raymond Dinsmore Fellowship by the Circumnavigators Foundation is for a student to undertake a round-the-world research project during the summer. For more information on this fellowship, look for announcements in The Globe. Info sessions generally take place in early fall (September) and proposals are generally due in mid-October. For more information, please contact Dean Gordinier at lag33@georgetown.edu.
Georgetown Center for Research and Fellowships
The Georgetown University Center for Research and Fellowships provides guidance and support to students and alumni pursuing a broad range of merit-based fellowships, scholarships, and awards for domestic and international study, research, and professional development – from the Rhodes Scholarship to the Fulbright Fellowship. For information on Research, reach out to undergradresearch@georgetown.edu. For information on Fellowships, contact fellowships@georgetown.edu.
Georgetown University Undergraduate Research Symposium
The symposium gives undergraduate students in all fields of research an opportunity to present their work to the Georgetown community in a formal setting. Applicants need only send an abstract and an outline to be considered. Work is shared through poster presentations, moderated panel discussions, and individual presentations. The symposium also honors the faculty mentors who facilitate undergraduate research at Georgetown.
Institute for the Study of Diplomacy Student Fellowships
The Institute for the Study of Development (ISD) program offers several student fellowships, such as the ISD Fellows in Diplomacy and the Porter Travel Grant for BSFS students. The ISD Fellows in Diplomacy program provides academic credit and a non-service stipend or merit-based tuition scholarship to selected BSFS and graduate SFS students who wish to pursue independent research projects that focus on ongoing and emerging diplomatic issues. Students apply in the spring of their junior year to the fellowship which offers academic credit and a tuition stipend. The application deadline is typically in early April.
Mark Adamsson Prize
The Mark Adamsson Prize is awarded each year to a member of the SFS Fundamentals of Grand Strategy course, IPOL 410. Should no suitable applications emerge from the course, then the competition is open to the entire SFS junior class. The Prize honors the memory of Mark Adamsson, an SFS and IPOL 410 student who passed away unexpectedly in 2015. The Prize of $5,000 supports a summer-long international project which may take the form of research or an equally rewarding and useful initiative to make the world a better place. Winners are expected to provide a brief report on their summer's work by the end of September of their senior year, to be shared with the Dean's office, past winners of the Prize, and friends and family of Mark Adamsson. Spring 2023 application process TBD. For more information, please email the SFS Undergraduate Dean's Office at bsfsdeans@georgetown.edu.
Mortara Undergraduate Research Fellows Program (MURFS)
The School of Foreign Service and the Mortara Center for International Studies sponsor the Mortara Undergraduate Research Fellows Program. As part of the University's strong commitment to undergraduate research, a select group of SFS students partner with professors as research assistants and potential co-authors on complex research projects throughout their undergraduate career.
National Honor Societies
Students in the School of Foreign Service are eligible for election to Phi Beta Kappa, Alpha Sigma Nu (Jesuit National Honor Society), Omicron Delta Epsilon (Economics National Honor Society), Pi Sigma Alpha (National Honor Society in Political Science), Phi Alpha Theta (International Honor Society in History), Pi Delta Phi (National French Honor Society), Sigma Delta Pi (National Spanish Honor Society), Phi Lambda Beta (Portuguese National Honor Society), and Dobro Slovo (National Slavic Honor Society).
Paul F. Pelosi Scholars Initiative
The mission of the Pelosi Scholars Initiative is to provide exceptional SFS undergraduate students with the professional skillset and network of practitioners and scholars necessary to address the most pressing international challenges of our time. In keeping with the school's century-long tradition of preparing students for public service and global leadership, PSI enables students to complement their rigorous academic coursework with mentorship and professional experience in order to recognize their full potential. Applications are typically due in November and information about the program can be found in the Globe Newsletter in early fall.
Peter F. Krogh Honors Seminar
Named for the Dean Emeritus of the School of Foreign Service, this seminar offers 15 highly qualified students the opportunity to work closely with a senior member of the faculty. The Krogh seminar always addresses a theme of central importance in international affairs, with the topic and professor changing from year to year. Students apply to participate in the seminar in their sophomore year.
Provost Undergraduate Research Presentation Awards (PURPAS)
The Office of the Provost announces a pilot program that provides funds for undergraduates who want to extend their undergraduate research efforts beyond the Georgetown campus in either traditional or innovative ways, in the form of conference presentations, publications, or performances. The Provost Undergraduate Research Presentation Awards (PURPAS) support students who want to bring the findings of their research to a professional or scholarly community, or to other venues. There are multiple mechanisms for supporting thesis and independent research on campus, such as tutorials, Raines, Kalorama, and various research fellowships. However, limited funds are available for the creative and expansive dissemination of the results of research, through conference presentations publications, performances, and other opportunities.
The SFS Undergraduate Scholars Program
The School of Foreign Service Undergraduate Scholars Program will place SFS undergraduate students in different research centers, often tied to Masters programs, throughout the School of Foreign Service. Students interested in national security might work with the Center for Security Studies, those interested in Asia with the Asian Studies Program, and so on. Scholars work on professional projects, conduct advanced research, get to know graduate faculty and masters students, and engage in the intellectual life of the programs. The particulars will vary: Some scholars might conduct research in teams for an international organization or corporation. Others would assist Georgetown scholars in their research. Still others might do independent work under the supervision of a graduate student and professor. All scholars, however, will be part of a small group focused on cutting-edge research and important issues in the world today. Scholars will be with the centers and programs for at least a year. For AY 2022-2023, the next application period will take place in late March/early April. If you have any questions, please reach out to the SFS Undergraduate Dean's Office at bsfsdeans@georgetown.edu.
Walsh Exchange
The Walsh Exchange is an undergraduate international relations research conference held in April. Focusing on the three broad themes of international institutions, international politics and security, and area studies, the Exchange affords top students the ability to gain greater exposure for their research by presenting in a formal conference setting.
Spring 2024
CULP 225 – Political Ecology- R 12:30-3:00pm – Joan Mandell
INAF 3490/LASP 3490 – Global Perspectives on IR – T 12:30-3:00 pm – Angelo Rivero-Santos
INAF 3960 – The Democracy Lab – M 3:30-6:00 pm – Irfan Nooruddin
IPOL 3330-01 – Foreign Policy and the Media – T 12:30-3:00 pm – Rebecca Farmer
IPOL 3330-02 – US in the Middle East: Applied History – T 2:00-4:30 pm – Joseph Yackley
IPOL 3330-03 National and Defense Strategy – W 12:30-3:00 pm – Vince Mucker
IPOL 3330-04 – Air Power and Statecraft – R 2:00-4:30 pm – Robert Bekenhauser
IPOL 3350 – National Security Leadership – W 5:00-7:30 pm Jen Mapp
IPOL 3401 – Politics of South Asia – TR 11:00-12:15 pm – Aqil Shah
IPOL 3386 – IR and Race – TR 12:30-1:45 pm – Nola Haynes
IPOL 3400 – Space Security and Military of Space – TR 11:00-12:15 pm – Nola Haynes
CULP 2235 – Social Construction of Pandemics – W 11:00-1:30 pm – Jorge Benavides-Rawson
CULP 2401 – Between Memory and Forgetting – T 5:00-7:30 pm – Linda Kinstler
IPEC 3303 – Capitalism & Democracy – T 3:30-6:00 pm – Irfan Noorudin and Bruce Shaw
IPEC 4109 – Macroeconomic Crises and Debt Sustainability – M 3:30-6:00 pm – Marcello Estevao
INAF/JCIV – 1140 – History of the Jewish People in Literature and Film – T/Th 11:00-12:15 – Meital Orr
1-Credit Courses
IPOL 2100 – Tech Company Policies and International Affairs – Zaid Reslan
UNXD 1200- Race, Power, and Justice at Georgetown – Adam Rothman (and others)
Application Procedure
Both the Fall and Spring application deadlines are the last day of class in the respective semester. Please see the Academic Calendar to determine the application deadline date for the semester you are seeking to enroll at SFS. Students will be notified about the status of their admission by the first day of classes in spring semester(s), and by July 1st for students who intend to transfer in during a fall semester.
By applying to transfer internally to the SFS, you are affirming that you have a full understanding of the SFS curriculum and have determined that the academic opportunities in the SFS align with your interests and goals. Before submitting your application, make sure you've completed the following steps:
1. Fully acquaint yourself with the SFS curriculum, including the core requirements, language requirement, and any major programs that interest you.
2. Review SFS academic regulations, as some policies may differ across schools. For example, note:
Double counting between SFS/university core, majors, minors, and certificates
In-residence semesters at SFS
Restrictions on number of courses away from SFS.
3. Attend an information session about SFS. This happens once per month during the academic year.
Spring 2024 Info Session Dates:
January 23rd 11 AM
March 13th 1 PM
Please sign up for an info session at least 24 hours before the session you plan on attending to receive a zoom link
4. Schedule a meeting with your current academic dean and/or faculty advisor to discuss your decision.
5. After you have completed the above steps, please feel free to email Dean Julia at sj906@georgetown.edu with questions.
6. Complete the application and submit it by 5:00 pm EST on or before the last day of classes in the semester prior to your preferred enrollment date.
We will email you to confirm that we have received your application shortly after the application deadline. Included in the contents of that email will be the date by which you can expect to receive a decision.
Eligibility
Students must complete one year of study in the school to which they were admitted. Beyond the first year of study, students may apply to transfer at the conclusion of either the fall or spring semester.
To be eligible for internal transfer, students must be currently enrolled and pursuing a bachelor's degree at either Georgetown University McDonough School of Business, The College, School of Nursing, or School of Health. Students must be in good academic and disciplinary standing, and have completed a full-time schedule in the most recent semester.
The outcome of your application will be based on your academic record at Georgetown, your transfer application essay, and the viability of the academic program you are proposing.
The BSFS Globe
Undergraduate students in the SFS receive regular emails with announcements and updates to academic offerings, campus events, program funding and career opportunities. The BSFS Globe is an archive of that information and is a regularly updated resource.