The major in Regional and Comparative Studies (RCST) allows students to focus on the detailed study of one ("Regional Studies") or two ("Comparative Studies") world regions: Africa; Asia; Latin America; the Middle East; Western Europe; the region comprising Russia, Eurasia, and Eastern Europe; the United States (comparative studies only); and the region consisting of Australia, New Zealand and the Pacific (comparative studies only).
Students may propose an alternative definition of a world region if that region's definition has intellectual validity and a compelling claim can be made that it cannot be studied well via one or two of the standard regions listed above. An alternative concentration must be proposed by petition and approved by both the RCST Curricular Dean and Field Chair.
The Undergraduate Bulletin
It is the responsibility of each student to keep well-informed with respect to the policies and requirements in the Undergraduate Bulletin and all other policies of the University, school, and program in which they are enrolled. Any updates made to the Undergraduate Bulletin will be communicated to students.
Read more about the RCST major on the Georgetown Undergraduate Bulletin.
Dean & Field Chair Anchor
Dean & Field Chair
Curricular Deans provide guidance tailored to each student by connecting their interests with academic backgrounds, academic and non-academic opportunities, and faculty expertise, while guiding academic and personal development.
Back to Top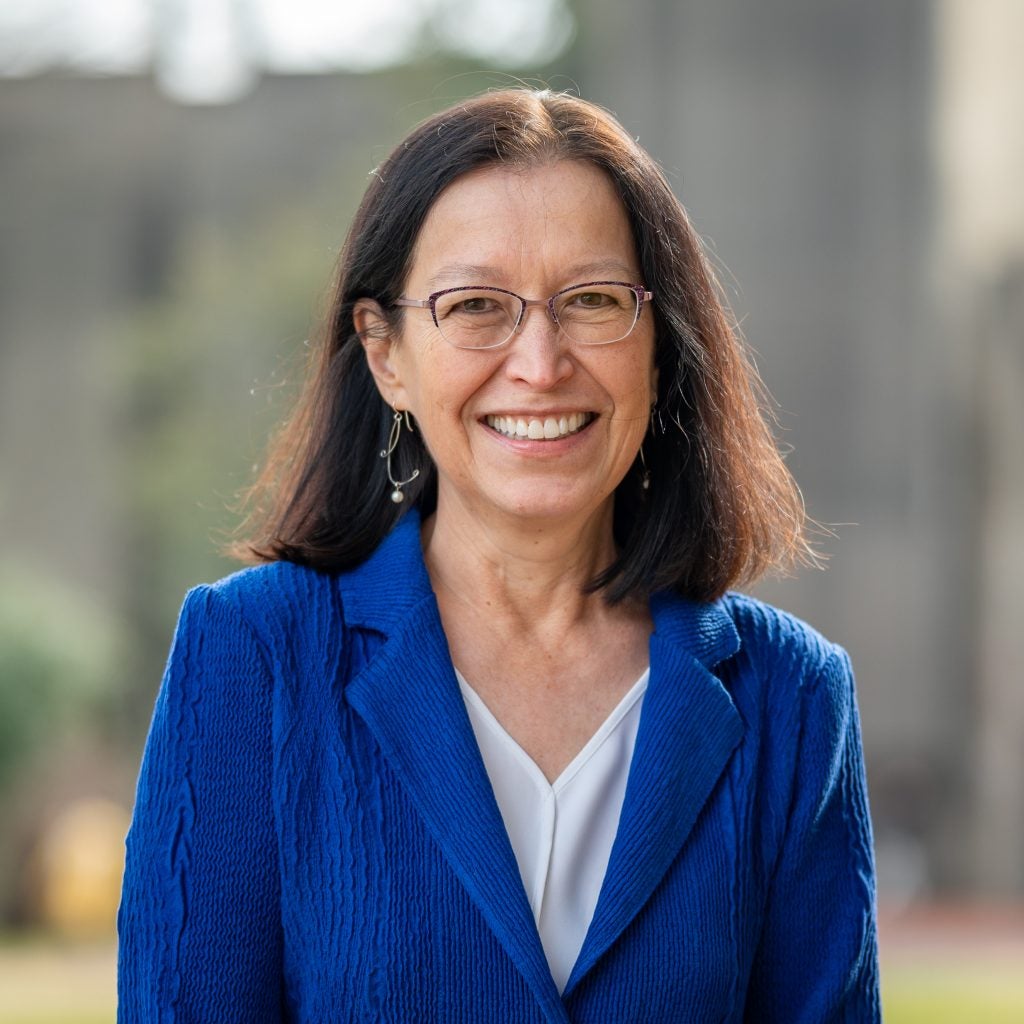 Annette Russell
Curricular Dean for RCST
Honors in the Major
In order to graduate with honors in Regional & Comparative Studies, a student must write an RCST Honors Thesis. They must also:
Earn a cumulative grade point average of 3.5 and a grade point average of 3.67 in the major by the date of graduation.
Successfully complete two semesters of tutorial work and participate in the thesis workshop dedicated to preparation of the thesis.
Submit a senior thesis on an approved topic which is judged to be of honors quality by a faculty committee appointed for this purpose.
Students who earn honors receive a transcript notation and recognition at the Tropaia honors ceremony during commencement weekend.
RCST students who wish to apply for honors in the major, must select a faculty mentor and submit a written proposal to the curricular dean by February 10 of their junior year. Students should read carefully the thesis proposal guidelines and submit the application form along with their written proposal. Faculty mentors will read and give feedback on the proposal before submission to the RCST dean. A thesis mentor provides support through all stages of the thesis project, from drafting the proposal to evaluating the final product. Students should initiate contact with a potential mentor no later than late fall/early spring of junior year, and discuss ideas for research well in advance of the application deadline. Mentors must be Georgetown faculty members who will be on campus full time during the writing of the thesis in senior year. Students should meet with their mentor regularly – ideally weekly – in the fall semester of thesis writing.
Basis of Evaluation
The RCST Thesis Committee will read the thesis to determine whether the thesis has met the criteria to be deemed 'honors quality'. The curricular dean will also confirm that the student has met the stated cumulative (3.5) and major (3.67) grade point averages to earn the award of honors in the major.
The thesis will be evaluated according to the following criteria:
Articulation of a clear, significant, and original hypothesis;
Presentation of evidence that supports the hypothesis;
Depth of analysis;
Creativity and rigor of interpretations;
Logical organization with clear introduction and conclusion; and
Compelling writing style.
Timeline for Thesis Writers
Senior Year
Fall: Student enrolls in RCST 304: Thesis Workshop and in RCST 305: Honors Thesis Tutorial
Spring: Student enrolls in RCST 306: Honors Thesis Tutorial
Mid-March: Student submits final draft of thesis to faculty mentor
April 15: Student submits final thesis to curricular dean
During April: RCST thesis committee reads theses and determines those worthy of honors designation
Late April: Student presents thesis to faculty and peers
Prior to graduation: Curricular dean identifies students who earn honors in major
Additional Information for RCST Majors
RCST students who choose not to write a senior honors thesis are required to take the one credit RCST portfolio course, RCST 400, in the fall of their senior year (beginning with the class of 2024). This course will provide RCST students with a capstone experience.
Major Declaration
RCST Major Declaration Process Anchor
RCST Major Declaration Process
To declare a major in Regional and Comparative Studies, you must write an essay describing a theme you want to explore and complete the appropriate form (below) with a proposed course listing.
Back to Top
Major Declaration Essay
The purpose of your major declaration essay is to identify and explain a theme you wish to explore within a region or regions of the world. In addition to your essay, you will propose a list of classes you plan to take to address your theme through multiple disciplines. The purpose of charting a plan is to ensure you have thought sufficiently about your topic of exploration and that appropriate courses are offered to address it. As this is a self-defined major, it is up to you to justify the value of your selected theme and how the specific courses will enable you to answer the intellectual questions you pose.
Organization of the Major Declaration Essay
First section: Identification of theme and specific subtopics

Clearly state the theme you wish to study
Explain what interests you about this theme and give a brief background of what you already know
Pose some specific questions you hope to answer while examining your theme

Second section: Elaboration and plan

Identify the region or regions of the world you wish to study
Identify the countries within your region(s) you plan to research
Describe your interest in the specific countries and why the selections are justified
Explain how the theme you've selected applies to your countries
Identify and explain some theories pertinent to your theme
Explain how you will address your theme through multiple lenses across several disciplines:

For comparative majors: Explain the relationship between the regions you are studying noting any similarities and differences you see
For comparative majors: Explain why the theme you've selected is worth studying across your two regions

Third section: Skills set and study abroad

Describe your skills set (especially language) that enables you to undertake this study of your theme within your region(s)
Explain your study abroad interests and how they fit within your region(s) and theme
Tips on Selecting a Theme
Review course syllabi of classes you've enjoyed to identify a theme you'd like to study in more detail.
Read syllabi of courses on the RCST Theories and Methods listing to identify general topics and themes.
Choose a theme that is neither too narrow (e.g. India's caste system) nor too broad (e.g.; development) so that you can adequately study your topic within the 8-course requirement.
Select a theme which is feasible to study based on course offerings.
Think about specific questions you hope to answer through your exploration of the theme.
Pick a theme that is a good fit given the region(s) of the world you plan to study.
Major Declaration Form
Complete the form listing the courses you plan to take in your region(s) relevant to your theme.