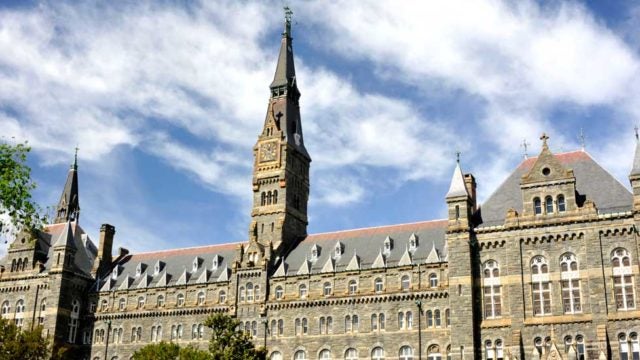 This year, the Walsh School of Foreign Service welcomes new members to our community.
Aug 28, 2019
Additional Information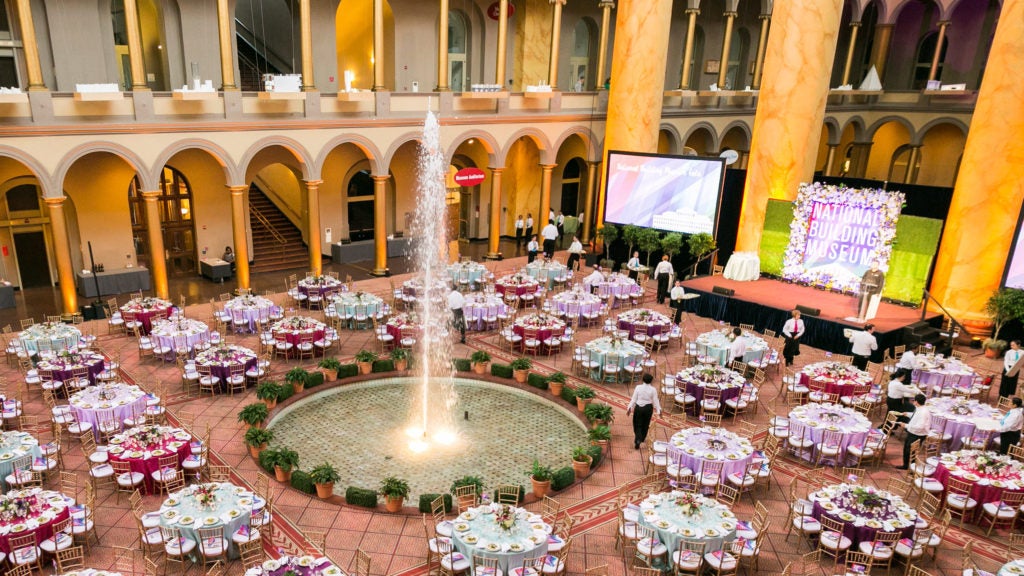 The Centennial Gala Weekend
Learn more about the SFS Centennial Gala Weekend November 15-16th, 2019.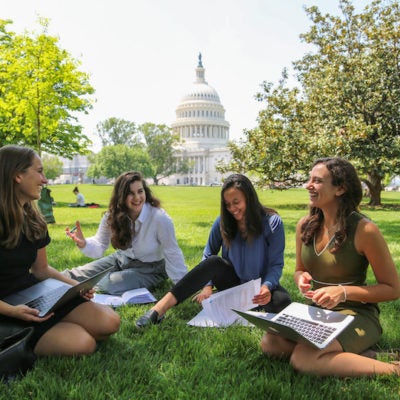 "I have been doing advocacy work throughout my time at Georgetown, which was only possible given our location in DC."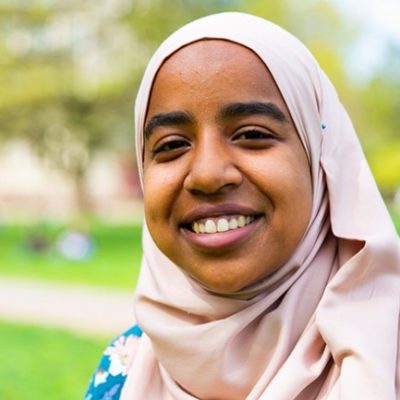 "I chose to come to Georgetown for all the resources that the School of Foreign Service offered for students with multidisciplinary interests."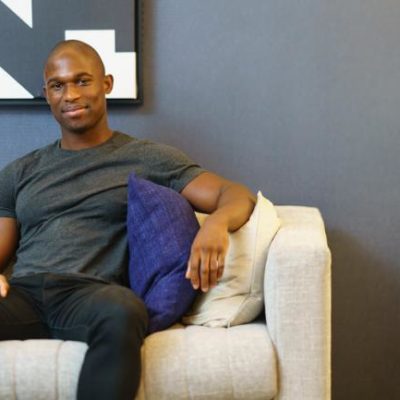 "I have also been challenged academically and intellectually in ways I never thought possible."
Events
Activist, songwriter, and artist Somi took part in a residency at SFS from April 10-12, 2019. SFS students had the chance to listen to and learn from her during small group discussions, a public concert in Gaston Hall and a salon-style reading of her play Dreaming Zenzile.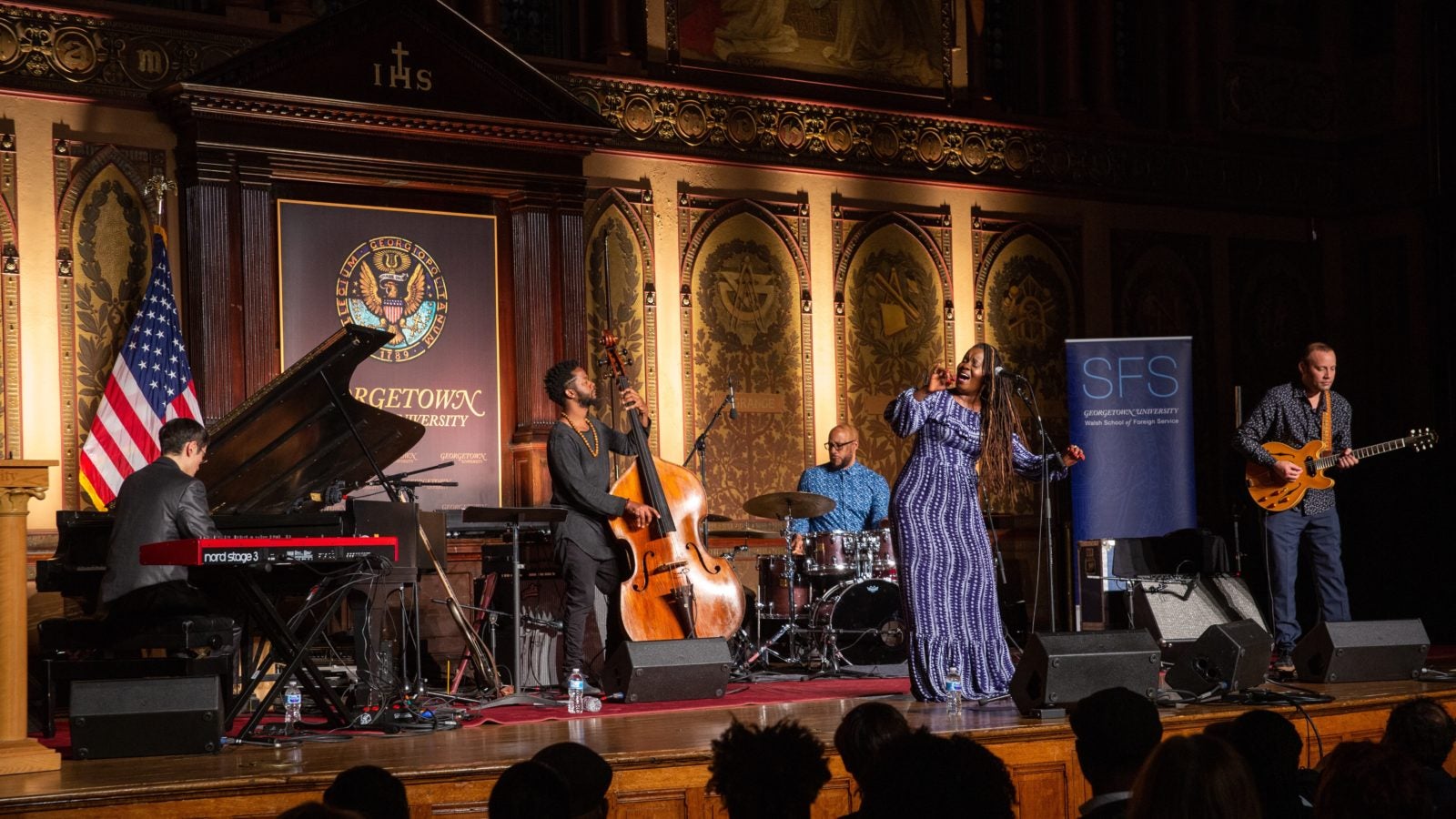 Sep 25
Gaston Hall – Georgetown University, 37th & O Streets, N.W., Washington, DC 20057, USA
Sep 27
Gaston Hall – Georgetown University, 37th & O Streets, N.W., Washington, DC 20057, USA