Georgetown Campus
Living on the Georgetown campus gives students access to all of the benefits of Washington, DC. With a constant line-up of high-profile speakers who come to both large and small events on campus, students can hear from the world's leaders on current issues. Faculty members at the SFS are both scholars and practitioners, offering SFS students a view into how policy works in real life. And the Georgetown community is filled with clubs and activities for students across many different areas so students can explore their interests.
Intersection of Scholars and Practitioners
At SFS, you can study with former Secretaries of State, with people who led huge multinational corporations or with renowned scholars in international affairs. You'll be able to attend events with speakers who come from the top of their fields, across all sectors of foreign affairs. Both students and faculty bring their expertise into the classroom and onto campus, facilitating a learning environment that pushes students to constantly challenge big ideas with experience and practice from all over the world.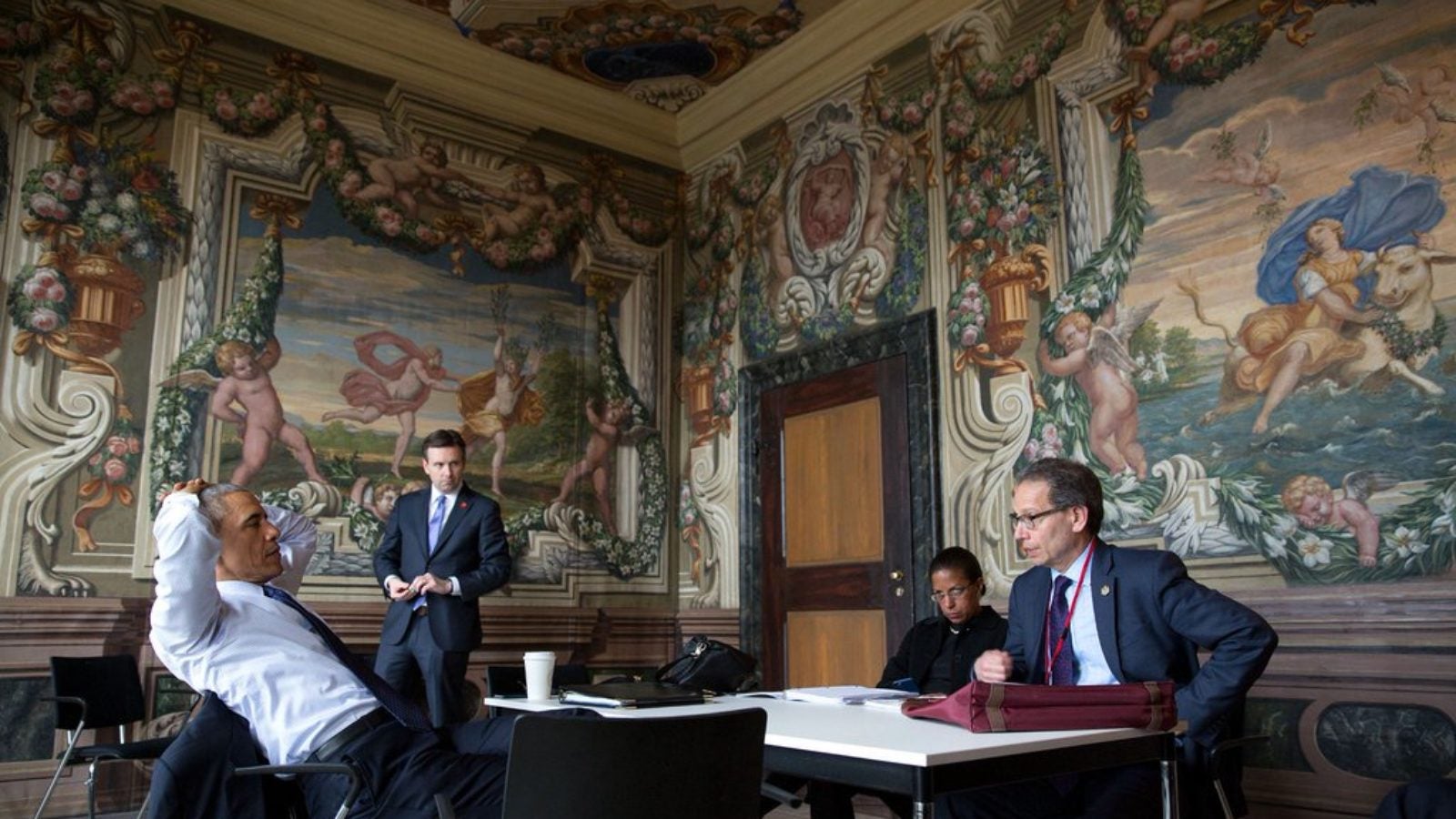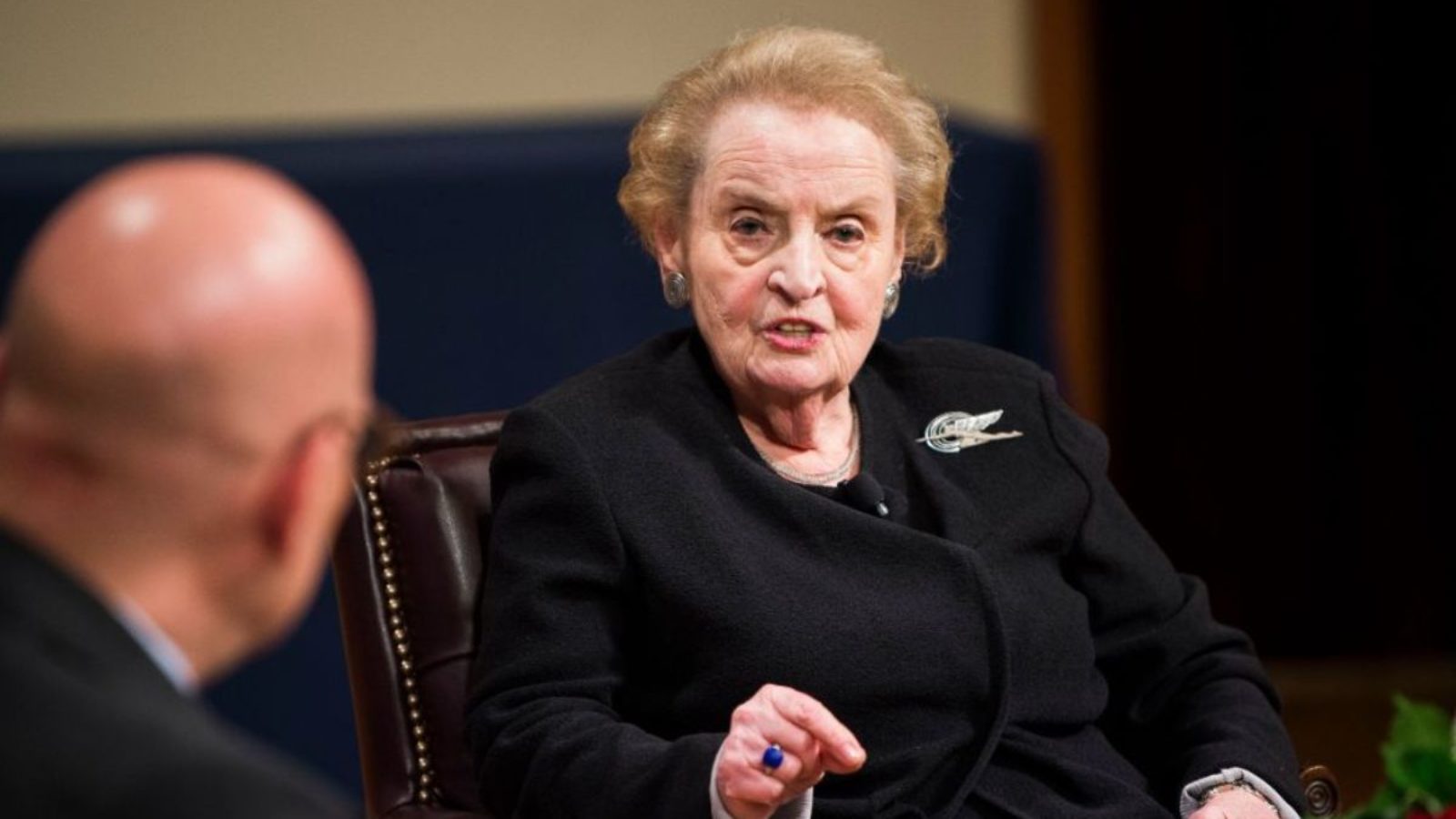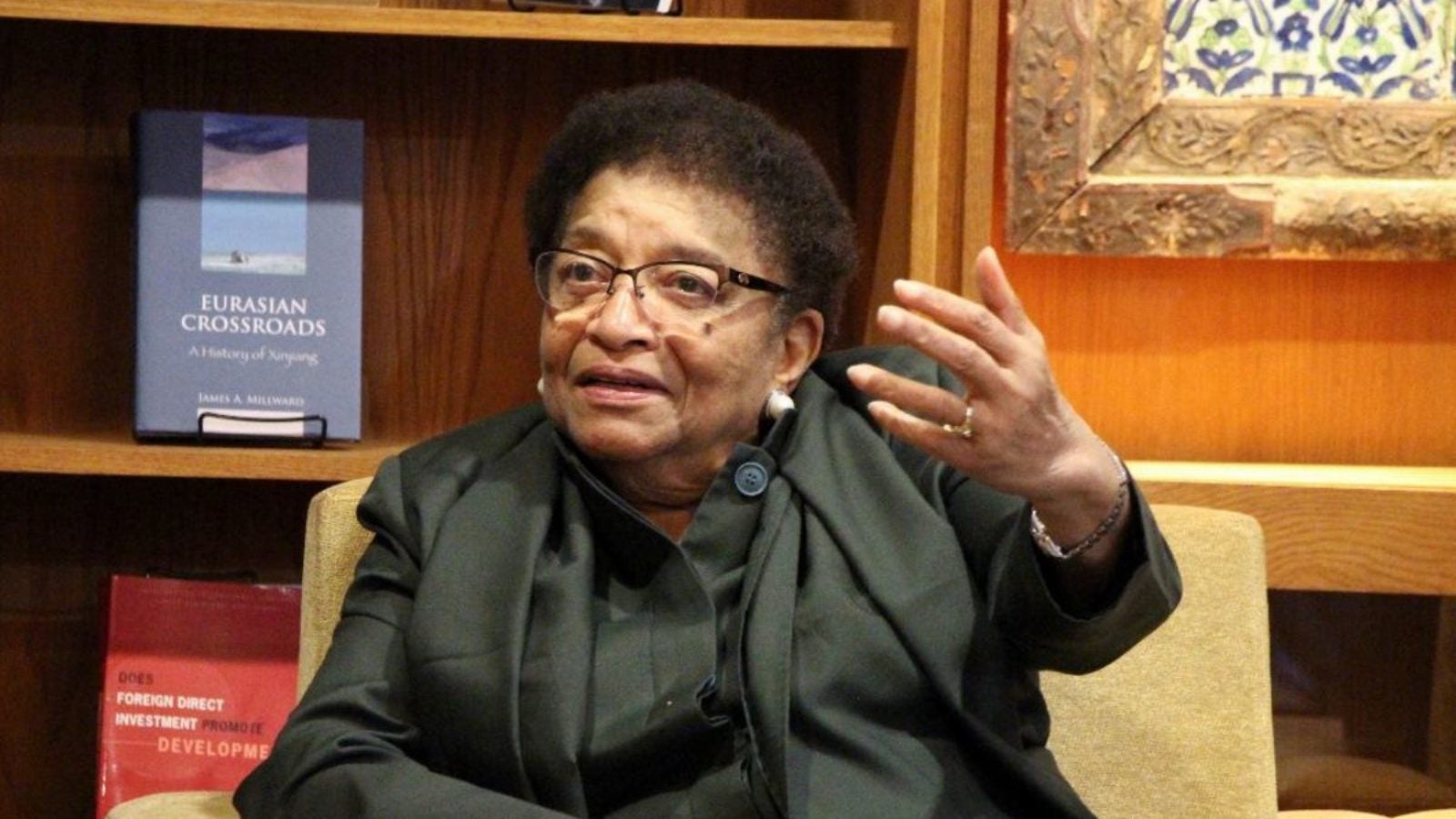 Professor Charles Kupchan (at right) with President Obama, Press Secretary Josh Earnest, and National Security Advisor Susan Rice at Schloss Herrenhausen in Germany, April 2016 (Photo credit: Pete Souza)
Madeleine Albright urges U.S. and world leaders to learn from history, rather than repeat it.
Former President of Liberia Ellen Johnson Sirleaf in an event with SFS students.
Engaging World Leaders
SFS is unique in its capacity to span the worlds of public policy and academia. Studying at Georgetown means engaging directly with international leaders inside and outside of the classroom.
Some recent guests include former Secretary of State Hillary Clinton, Florida Senator Marco Rubio, and Director of the Office of Management and Budget and Acting White House Chief of Staff Mick Mulvaney (SFS'89). Professor Charles Kupchan recently moderated the Lloyd George Centennial Lecture on the Future of National Security conversation between his former boss Susan Rice, National Security Advisor to President Obama, and Stephen Hadley, National Security Advisor to President George W. Bush.
The historic Gaston Hall stage has also hosted foreign leaders such as President of Colombia Iván Duque Márquez, Foreign Minister of Japan Taro Kono (SFS'86), and a panel of foreign ministers from France, Sweden, Argentina, and Panama at an environmental summit. At SFS, students not only get to hear from world leaders, but also speak with them in classrooms, small group discussions, and social receptions, like former President of Liberia Ellen Johnson Sirleaf's recent visit to campus. She engaged in discussions with faculty and students about fragile states and democratic development over two days on campus, culminating in her participation on a panel for a public event entitled "Creating and Maintaining Peace in Fragile States."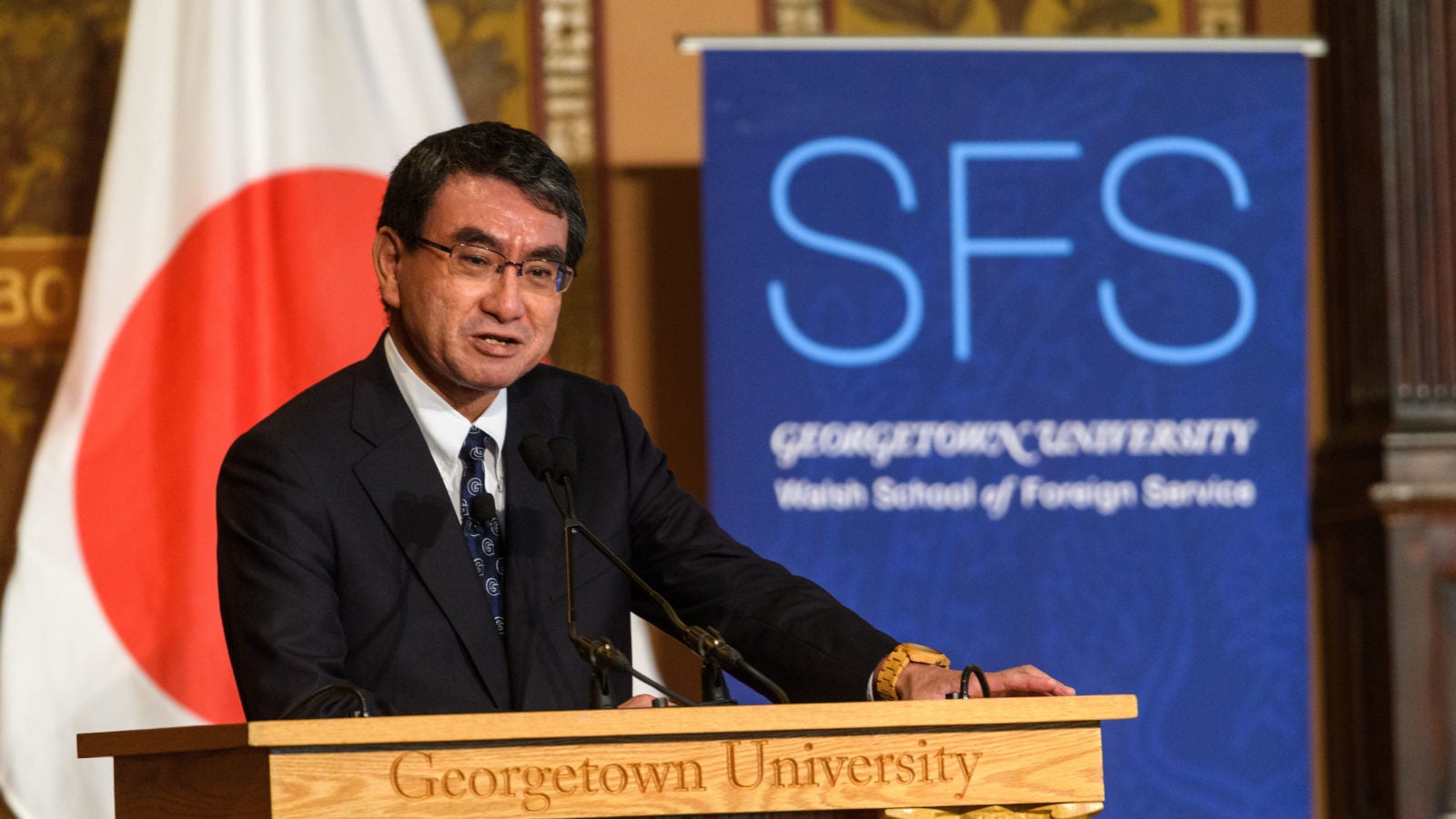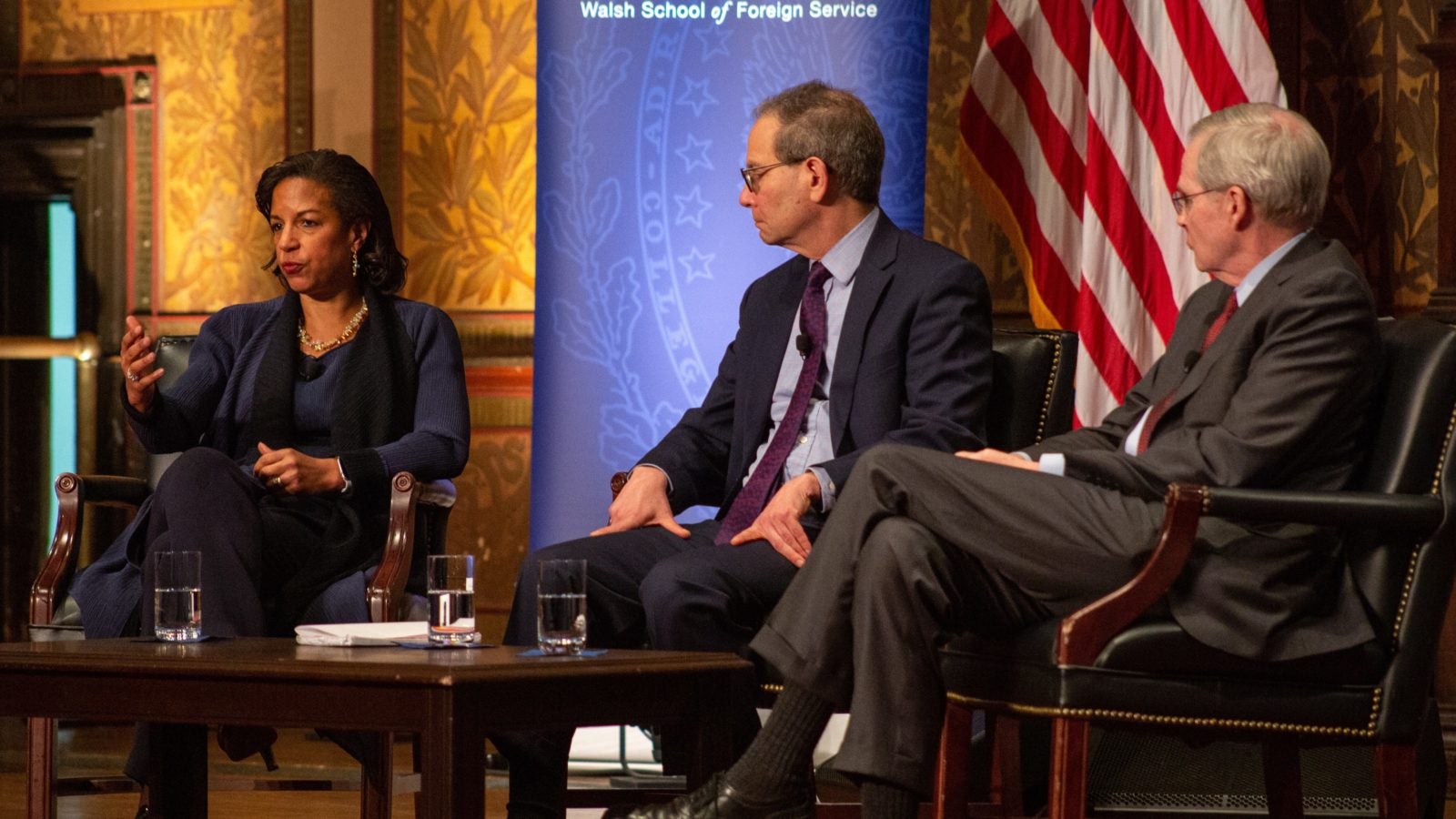 Japanese Foreign Minister Taro Kono (SFS'86) returned to campus for a talk in Gaston Hall.
The Lloyd George Lectures sponsored a discussion on national security featuring The Honorable Stephen Hadley (National Security Advisor 2005-2009) and Ambassador Susan Rice (National Security Advisor 2013-2017) moderated by Professor Charles Kupchan.
Clubs and Activities at SFS
The typical Hoya finds a vast array of clubs and organizations on campus to fit his or her interests, whether they lay at the intersection of international affairs and art, somewhere between sports, service, and the economy, or on another topic entirely.
Over 300 organizations currently operate on campus, from those with over 1,000 members to others with only 10. Cultures and regions throughout the world are represented through clubs like GU PorColombia, African Society of Georgetown, and the GU European Club.
Click here to find a full list of opportunities for organizational engagement on campus.