The International Political Economy (IPEC) major provides students with the multi-disciplinary and methodologically rigorous tools needed to understand and analyze the interaction between political and economic forces around the world. These tools, as well as the substantive knowledge gained, serve students who pursue graduate work, careers in the private, public, or non-profit sector, or careers in international or non-governmental organizations. The IPEC major derives in part from the overlap between economics and political science. In addition, the IPEC major goes beyond these constituent disciplines and provides students with knowledge of a variety of areas including, but not limited to, the problems of globalization, the processes of economic development and reform, and the role of political power in economic policymaking.
The Undergraduate Bulletin
It is the responsibility of each student to keep well-informed with respect to the policies and requirements in the Undergraduate Bulletin and all other policies of the University, school, and program in which they are enrolled. Any updates made to the Undergraduate Bulletin will be communicated to students.
Read more about the IPEC major on the Georgetown Undergraduate Bulletin.
Dean & Field Chair Anchor
Dean & Field Chair
Curricular Deans provide guidance tailored to each student by connecting their interests with academic backgrounds, academic and non-academic opportunities, and faculty expertise, while guiding academic and personal development.
Back to Top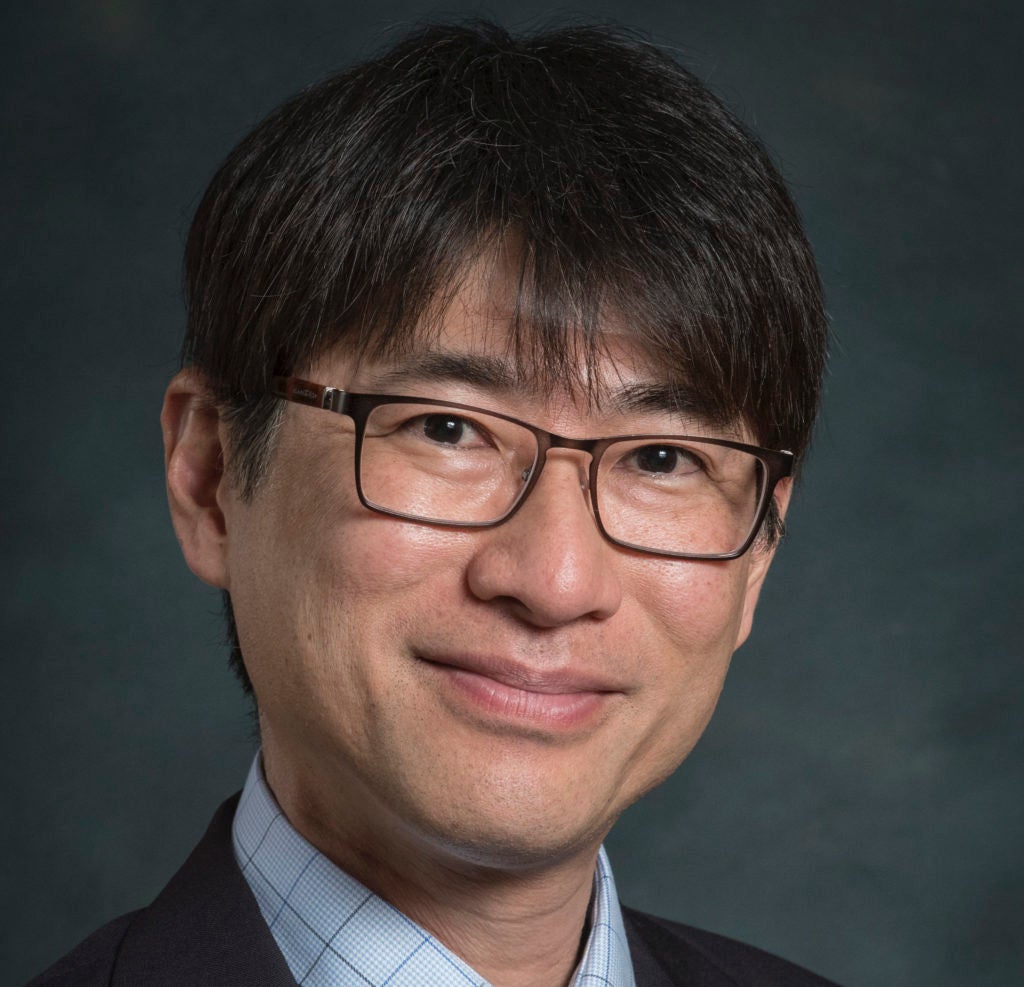 Mitch Kaneda
Curricular Dean for IPEC
Curricular Requirements Anchor
Curricular Requirements
Courses in the SFS Core requirement serve as foundational requisites of this major.
Mathematics Proficiency Prerequisite*

MATH-035: Calculus I (or equivalent)

Corequisites

GOVT-040: Comparative Political Systems
GOVT-060: International Relations
ECON-243: International Trade
ECON-244: International Finance

ECON-101: Intermediate Microeconomics
ECON-121: Economic Statistics
ECON-122: Introduction to Econometrics
GOVT-261: International Political Economy, GOVT-262: International Organization, GOVT-267: International Trade Law, or GOVT-268: Political Economy of Development
PECO-201: Analytical Tools for Political Economy or ECON-459: Game Theory
Two IPEC Core or Supporting courses, at least one of which must be IPEC Core
IPEC-401 Senior Thesis Seminar**
*All students must demonstrate proficiency in mathematics by one of three means: Passing MATH-035: Calculus I with a score of 4 or higher in AP Calculus, or passing the Math Department Calculus I waiver test. The Mathematics Department waiver test is an option suitable for students who studied calculus in high school but did not have the opportunity to take the AP exam. It is administered during the New Student Orientation period just before the beginning of the fall semester. Note that calculus is a prerequisite for Intermediate Microeconomics and Economic Statistics. It is recommended that students satisfy the calculus requirement before the beginning of the sophomore year.
**Students who are not pursuing Honors in the IPEC major will be able to choose between two options:
Taking IPEC-401 and writing a thesis in it. IPEC 401 is required for all students seeking Honors in the IPEC major but remains open to all students in the major.
Taking an additional IPEC Core category course to substitute IPEC 401, and submitting a research paper written in a 300 or 400-level course that can count for the major.

Student cannot double-count a single IPEC Core course to satisfy both the capstone requirement and an IPEC Core requirement.
The research paper is to be submitted electronically to Dean Kaneda before the last day of the semester's classes (not the last day of exams) if student is graduating in May or December, and before the last day of the second summer session's classes if you are graduating in August.
The research paper can be from any of the 300 or 400-level courses that are attributed as IPEC Core or IPEC Supporting category courses. Not all IPEC Core/Supporting courses have a research paper requirement.
The research paper is expected to analyze a theoretical or empirical puzzle relevant to IPEC. It must be a completed and conclusive paper, and not a research proposal. The student must have earned a passing grade for the course in which the research paper was written.
Back to Top
Courses in the Major
To find the most up to date list of classes, as well as past semester course lists, visit MyAccess and take the following steps:
MyAccess > Student Services > Registration > Schedule of Classes > Select Term >
In the subject menu, select International Political Economy
Scroll down and click the Class Search button
Writing in the Major
Effective expression of ideas through written work is an essential requirement of the major. Political
economists develop models and statistical tools to facilitate analysis. The IPEC major requires that students build, solve, test, and present economic models. To do this well requires that students achieve transparency and clarity of ideas in their written work. To help students achieve this goal the political economy program requires ALL IPEC majors (not just those in the honors program) to take a political economy course that requires a research paper that serves to guide students through the arduous process of creating and communicating (in written form) original research.
Honors in the Major
Students can earn Honors in the IPEC Major by submitting a letter of intent during the junior year, writing an honors-quality thesis based on original research during the senior year, earning an A grade in the IPEC 401 Senior Seminar Capstone, earning a major GPA of at least 3.67, and earning a cumulative GPA of at least 3.5.