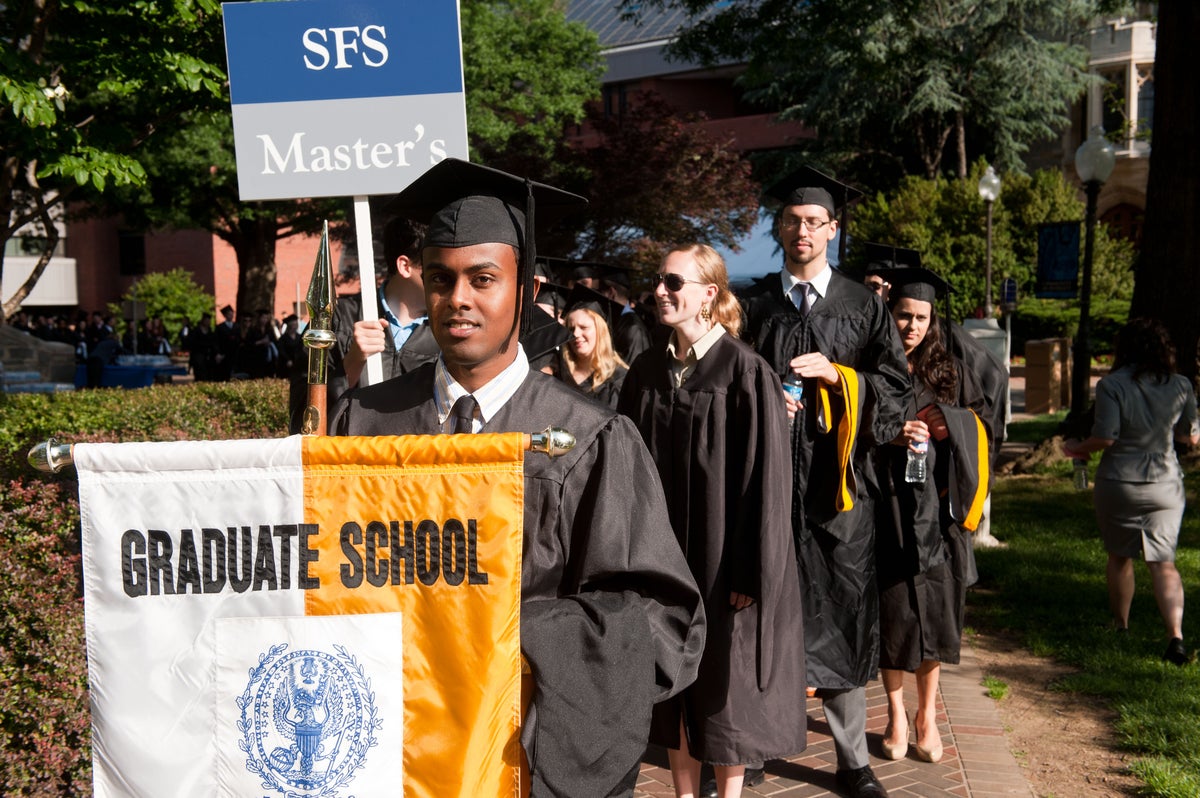 GSFS Orientation 2021 Anchor
GSFS Orientation 2021
Below you will find the various orientations and welcome events for Graduate School of Foreign Service (GSFS) students. Remember that the events on this page are in addition to any orientation activities your individual program is hosting. Reach out to your program for details on those events.
GSFS Orientation
Save the date for a GSFS-wide orientation on campus on Wednesday, August 18, from 12 PM to 5 PM ET. This event will offer an introduction to the GSFS community, provide you with critical resources, and give you a chance to meet your peers beyond your own program. This event is mandatory for all GSFS students, and a virtual option will be provided for international students who are unable to come to campus. Additional details, including a schedule of events and RSVP information, will be provided to students by the beginning of August.
Non-SFS Events
The below events are not hosted by SFS, but are open to GSFS students and are helpful to keep in mind.
International Student Orientation
The Office of Global Services (OGS) requires all incoming international graduate students to attend an orientation and complete orientation modules on Canvas. OGS orientation will be virtual for Fall 2021 and will take place on Monday, August 16 at 9 AM ET. Visit the OGS website for more information.
Graduate School of Arts and Sciences Induction
The Graduate School of Arts and Sciences provides an introduction to numerous Georgetown resources available to graduate students. This event will take place on Tuesday, August 24. More details will be sent to all Georgetown graduate students via email.
Back to Top