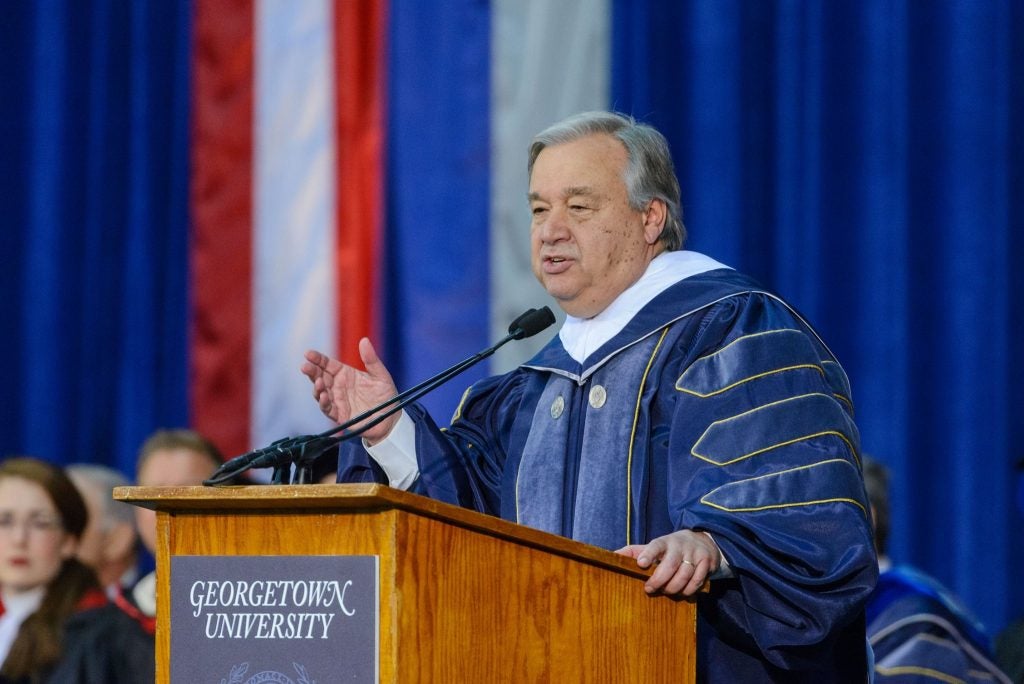 The International Politics (IPOL) major prepares students for leadership in the global political arena as practitioners, analysts and world citizens. IPOL examines the interactions between state and non-state actors as they relate to geopolitical issues, including dimensions of security, law, policy and more.
Students will be equipped with the expertise, analytical skills and real-world experience to understand and practice world politics in a number of arenas. IPOL students will:
Evaluate and apply key concepts in international politics regarding the behavior of state and non-state actors in the international system
Identify key institutions and dynamics in the development of the contemporary international system and place them in historical context
Analyze international and political issues, dynamics and events through clear, concise writing and statistical methodologies
Recognize important moral dimensions of world politics and apply ethical frameworks to the multifaceted challenges that global leaders and policymakers face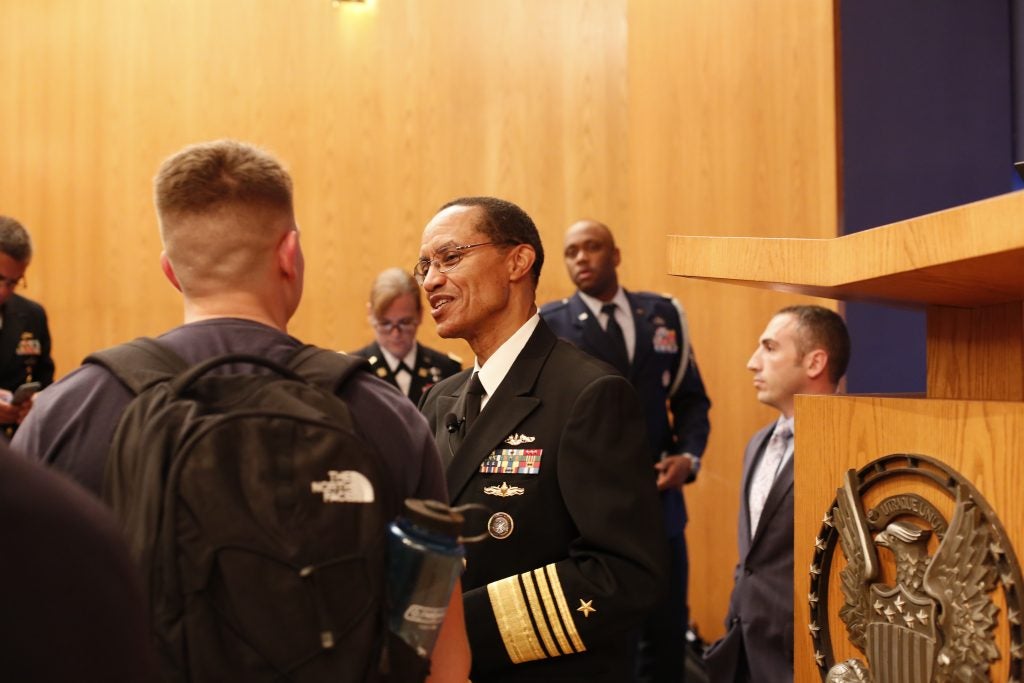 Academics Anchor
Academics
After familiarizing themselves with the fundamentals of international affairs, IPOL majors select one of three concentrations to focus their studies and develop a comprehensive understanding of the many complex issues unfolding on the world stage of today.
Back to Top
Concentrations
The IPOL major includes three concentrations focusing on different aspects of geopolitics:
International Law, Institutions and Ethics;
International Security; and
Foreign Policy and Policy Processes.
International Law, Institutions and Ethics
Students in the International Law, Institutions and Ethics concentration examine the foundations and institutions of global civil society with a particular focus on the rules and norms that govern international cooperation and engagement. Students cover the ideals governing these underlying structures, how they are created and changed and their effects on governments and other members of the international system.
International Security
Students who focus on International Security grapple with the problem of armed conflict, both within and between nations. They ask how force achieves goals for both state and non-state actors and study effective strategies for regulating, minimizing and controlling the costs of violence. The field of security has grown beyond military action to include environmental damage and emerging technology, so students are encouraged to expand their understanding of security by taking a broad array of courses.
Foreign Policy and Policy Processes
In the Foreign Policy and Policy Processes concentration, students focus on how states relate to the international system at large, including how they use foreign policy to advance national interests as one actor among many. Topics discussed include key parts of the foreign policy toolkit, including force, economic pressure, intelligence and diplomacy, as well as how to apply these skills to historical and contemporary case studies.
Writing with IPOL
Upon declaration, every IPOL student must select one of three concentrations.  Each concentration requires an introductory course where professional writing for international relations is introduced.  This skill is further buttressed by the required courses within the major and concentration where memos, policy briefs, white papers, and research projects all ensure our students graduate prepared to communicate professionally.
Senior Thesis
In IPOL, students embark on a number of independent research projects, culminating in the opportunity to write a senior thesis. Working alongside an expert faculty advisor, IPOL majors identify a research question, analyze relevant sources and data and communicate their findings in a robust piece of original work which they then present to faculty and peers. Many IPOL students have published or presented their thesis research in various academic and field forums.
Academic Spotlight
"Growing up in different places, I saw how different systems of governance affected my daily life and the lives of those around me. It's the desire to understand these different types of systems that prompted me to choose International Politics."
When Shine Aung (SFS'21) arrived on the Hilltop, he knew from deep personal experience the impact that international relations can have on communities. After a military coup overthrew the government in his home country of Myanmar in February 2021, Aung raised funds for protective gear for protestors and, through writing op-eds and hosting a podcast, used his position in Washington, DC, to raise awareness of Burmese perspectives in U.S. foreign policy circles. A recent graduate, Aung hopes to draw upon what he learned from his Georgetown classes to create a more stable, peaceful and prosperous global future.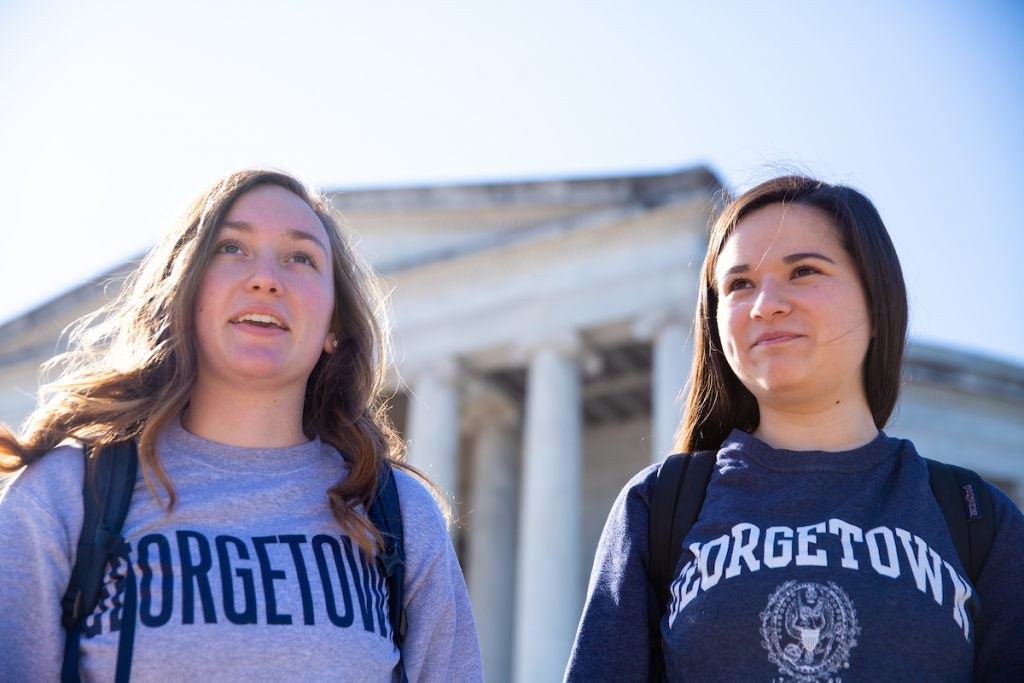 Student Experience Anchor
Student Experience
Because of their passion for the diplomatic, legal and security dimensions of global politics, IPOL majors are poised to take full advantage of all that SFS, Georgetown and Washington, DC, have to offer. Students are able to supplement their coursework — often taught by current or former practitioners of international affairs — with semester and summer internships and a wealth of study abroad opportunities.
Back to Top
Study in the Heart of Washington, DC
Our location in the heart of Washington, DC, gives students a front-row seat to the latest events in domestic and international politics. IPOL students make the most of the city's resources and opportunities by working with political organizations, grassroots social justice and advocacy efforts and elected officials and attending events hosted by international political, financial and cultural institutions.
Learn more about student life in DC.
International Opportunities
For SFS students, the IPOL major opens up a world of opportunity. Through extensive study abroad and internship options, IPOL students can apply the academic knowledge they've gained in the classroom to real-life situations across the globe by immersing themselves in another culture, studying regional politics at the local university or applying themselves to the everyday operations of a particular organization abroad. In the past five years, IPOL majors have studied abroad in China, Sweden, Russia, Japan, Israel, Argentina, Senegal, Australia and numerous other locations around the world.
Learn more about international opportunities at SFS.
Global Experience Spotlight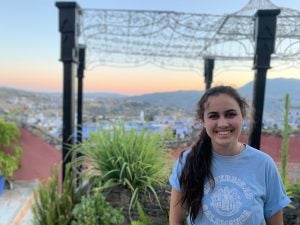 IPOL major Kerry Ashkenaze (SFS'21) spent the summer of 2019 in Rabat, Morocco, interning with the U.S. Embassy. In addition to honing her Arabic language skills, Ashkenaze supported embassy events for Moroccan young people interested in pursuing STEM degrees in the U.S. and hosted a traditional American dinner for a local family to celebrate the Fourth of July, which she referred to as "culinary diplomacy in action!"
Diversity, Equity and Inclusion
At the very core of every major is a commitment to recognizing and celebrating cultural diversity and fostering an inclusive environment for all students. SFS is dedicated to welcoming students from all backgrounds to our community and the SFS Diversity, Equity and Inclusion (DEI) Office leads school-wide efforts to enhance DEI in the SFS curriculum, faculty and recruitment of students and staff.
No matter their background or interests, students are sure to find like-minded and supportive peers here on the Hilltop. Whether through campus ministry, student groups or engaging with neighbors in DC, you can find your community at Georgetown.
Find out more about DEI at SFS.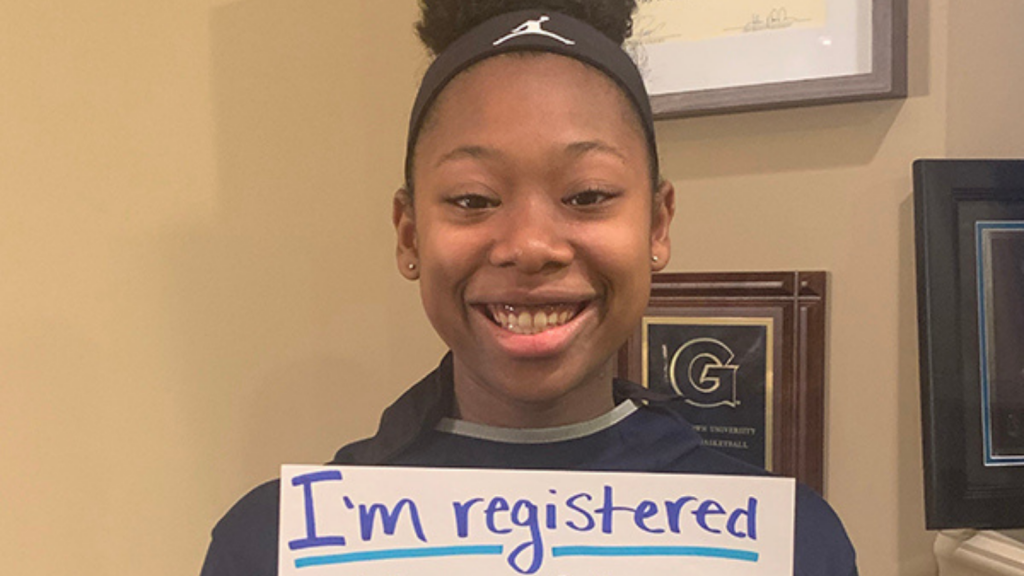 Student Spotlight
"I am particularly fascinated with the legal framework and institutions that underpin the international order."
IPOL major Sari Cureton (SFS'21) balanced her international affairs studies with her responsibilities as a member of Georgetown's varsity women's basketball team. Originally a walk-on to the team, Cureton found a place there and stepped into leadership roles, including as a member of the Student-Athlete Advisory Committee and student representative on the Big East Health and Safety Committee. Looking ahead, she hopes to put her studies and skills to use as a public servant.
Careers & Alumni Anchor
Careers & Alumni
The IPOL major prepares graduates to become leaders in international politics, whether as academics and researchers, policymakers, consultants or diplomats. All students become well-versed as global citizens in addition to their chosen career path in both the public and private sectors, international institutions, non-governmental organizations and more.
Back to Top
Building a Career at Georgetown
With DC on their doorstep, students can pursue career opportunities that can take them all over the world. IPOL students take advantage of the many internship opportunities here in the capital to begin building real-world work experience before they even graduate.
At Georgetown, students connect with the Cawley Career Education Center, where they can meet with professional advisors who can help with everything from developing a perfect resume to nailing job interviews and exploring how to break into a new industry or field. And the Hoya network students build throughout their time at Georgetown can help unlock new opportunities throughout their careers.
IPOL Alumni Spotlight
"Georgetown was the catalyst in my life…The School of Foreign Service had and still has a lot of great professors that make you think."
Representative Henry Cuellar (SFS'78, TX-28th) studied International Politics as an undergraduate student at SFS. He fondly remembers the relationships he forged with other low-income and minority students who became his community at Georgetown and says that the value placed on hard work and perseverance at SFS has stood him in good stead in his public service career.
"An SFS education is really a terrific combination for diplomacy."
Ambassador David Hale (SFS'83), former Under Secretary of State for Political Affairs, got his first taste of diplomatic training in an SFS class taught by former Secretary of State Madeleine Albright. His former professor, he says, taught him the guiding principles that inform his work today. "[Her lessons are] something I've carried with me throughout my career," he says.