Global Experiences
From activities and certificates through one of SFS's world-class regional centers and programs, to study abroad, international summer internships and research, Centennial Lab classes; or spring break opportunities, more than 70% of SFS students spend time abroad during their undergraduate experience.
Whether you want to earn credit or participate on trips and volunteer opportunities, students have a large number of options to choose from.
SFS students often spend their summers exploring independent research, internships, or volunteer experiences. Whether you are looking for immersion programs to study in the local language or you would like something dynamic, short-term, and in English, take the time to explore the opportunities that are right for you.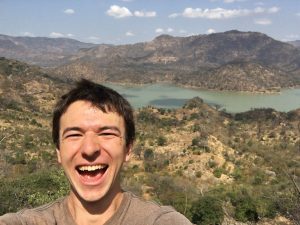 Ty Loft (SFS '19) is among the students who have taken full advantage of these opportunities. Throughout his time at Georgetown, Loft has studied abroad in Brazil and worked as a Beeck Center impact fellow with El Nido Resorts in the Philippines. Most recently, Loft spent time in Mozambique doing field research for his thesis.
"I realized that the Mozambican civil war had wiped out Mozambique's ecotourism industry and that even twenty-five years after its conclusion, Mozambique had not yet been able to rebuild their system of parks," Loft says. So he went to Mozambique himself to study the state of their national parks.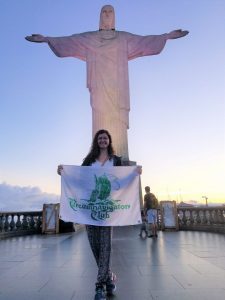 As the 2018 recipient of the Circumnavigator Grant awarded annually to an SFS junior by the Circumnavigator's Foundation and the SFS, Ann-Kathrin Merz (SFS'19) traveled to nine countries on three different continents in 90 days conducting research on how regional organizations (ASEAN in Southeast Asia, the EU in Europe and Mercosur in South America) could mend regional rivalries and replace them with meaningful cooperation.
"The seeds for my interest in regional organizations were sown in my first week of freshman year when I attended Professor Kathleen McNamara's book release event on the cultural politics of the European Union," says Merz. "She showed me that the European Union is not a boring bureaucracy, but a fascinating attempt to create a new political form."