Global Experiences
From activities and certificates through one of SFS's world-class regional centers and programs, to study abroad, international summer internships and research, Centennial Lab classes; or spring break opportunities, more than 70% of SFS students spend time abroad during their undergraduate experience.
Whether you want to earn credit or participate on trips and volunteer opportunities, students have a large number of options to choose from.
SFS students often spend their summers exploring independent research, internships, or volunteer experiences. Whether you are looking for immersion programs to study in the local language or you would like something dynamic, short-term, and in English, take the time to explore the opportunities that are right for you.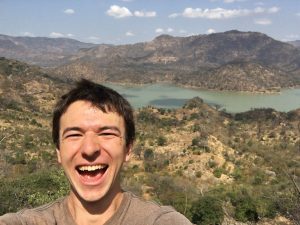 Ty Loft (SFS '19) is among the students who have taken full advantage of these opportunities. Throughout his time at Georgetown, Loft has studied abroad in Brazil and worked as a Beeck Center impact fellow with El Nido Resorts in the Philippines. Most recently, Loft spent time in Mozambique doing field research for his thesis.
"I realized that the Mozambican civil war had wiped out Mozambique's ecotourism industry and that even twenty-five years after its conclusion, Mozambique had not yet been able to rebuild their system of parks," Loft says. So he went to Mozambique himself to study the state of their national parks.
As the 2019 recipient of the Circumnavigator Grant awarded annually to an SFS junior by the Circumnavigator's Foundation and the SFS, Fiona Singer (SFS'20) traveled across four continents conducting interviews with academics, journalists and other experts in an effort to understand data privacy on a global level.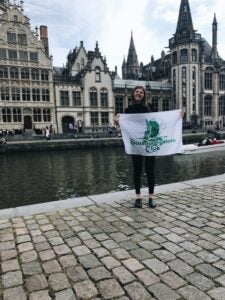 Singer wanted to find "dynamic civil society organizations who work on issues on privacy and big data" and found a range of concerns, from big tech companies to personal monitoring, in the UK, Belgium, Israel, South Africa, Cambodia and Argentina.