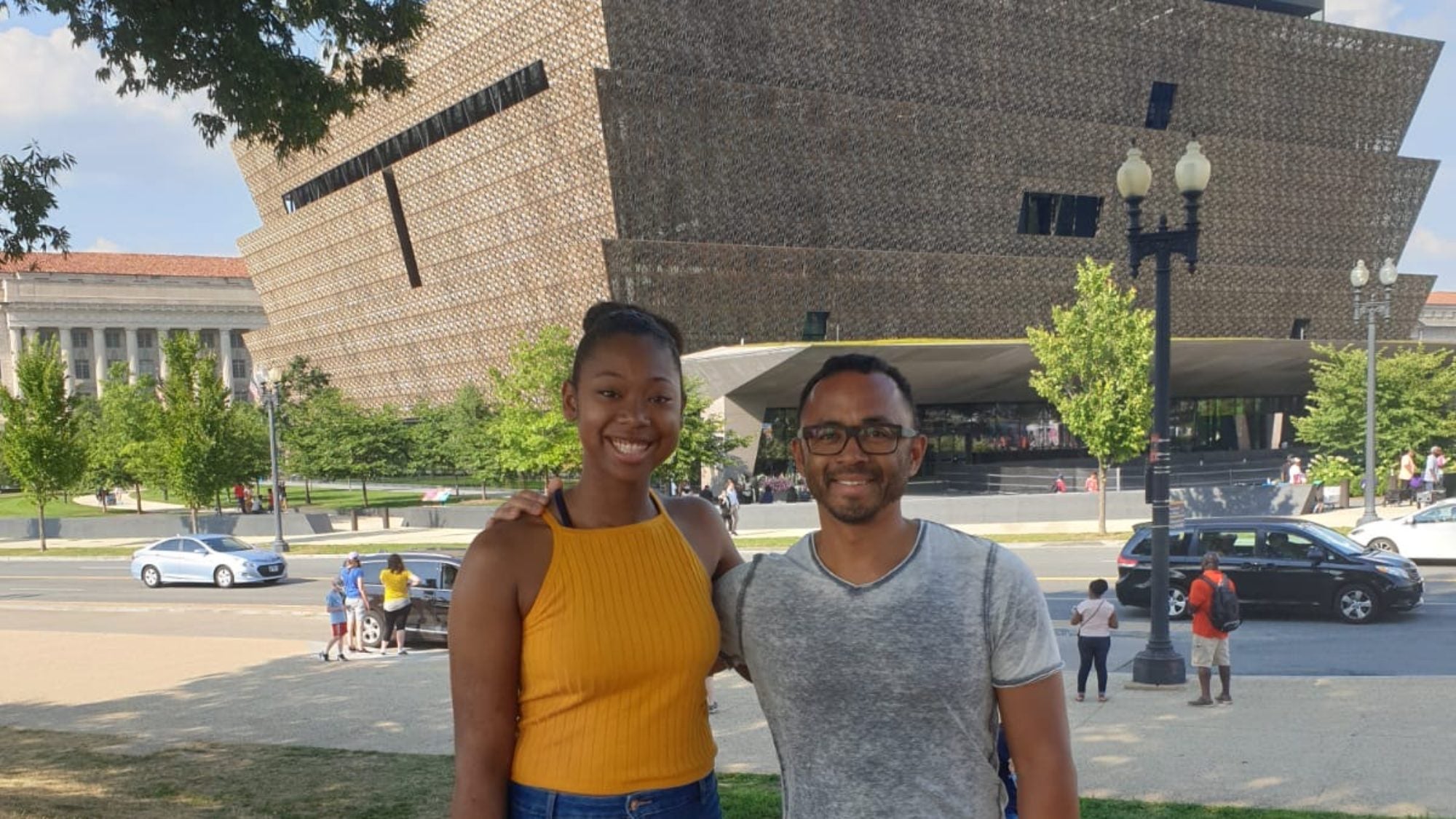 Title:

Sari Cureton (SFS'21) Stays Balanced While Making the Most of Her Time on the Hilltop
Date Published:
January 30, 2020
Journey to the Hilltop
When Sari Cureton (SFS '21) began her college search, she was initially set on pursuing her studies somewhere on the West Coast. Throughout high school, she had taken an interest in international affairs after taking a Global Politics class. She also got involved in the Model UN after a teacher, recognizing her interest in international politics, encouraged her to get involved. Despite developing this interest in international affairs, Georgetown was not yet on Cureton's radar. "It wasn't until a counselor recommended that I look into Georgetown that I began to take an interest in the School of Foreign Service," she admits. "But once I began doing more research, I realized that Georgetown's School of Foreign Service was the right fit for me."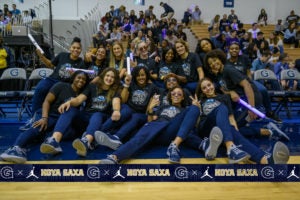 A member of Georgetown's varsity women's basketball team, Cureton has had to balance her training and game schedule with taking advantage of all that SFS has to offer. However, since arriving on the Hilltop, Cureton has succeeded in exploring a number of the programs and opportunities that are available through SFS. She ultimately decided on International Politics (IPOL) as her major, with a concentration in international law. "I am particularly fascinated with the legal framework and institutions that underpin the international order," she says. "And the versatility of the major was something that attracted me as well. The fact that I have the opportunity to take classes that look at the world of international politics through the lens of security studies, as well as policy-making, has been extremely beneficial."
Of the courses she has taken so far, Cureton considers "International Law," taught by Professor Elizabeth Grimm-Arsenault, as one of her favorites.  She has enjoyed being challenged by her coursework, such as "Just War Theory in the 21st Century", taught by Professor Marilyn McMorrow, which she described as "a very difficult course." "I learned a lot, not only from the material but also from the challenges that I faced."
Opportunities On and Off the Court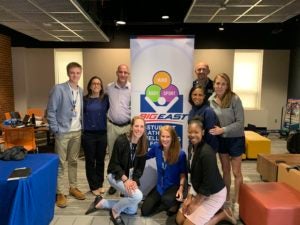 Cureton's journey to the women's basketball program was unlike most of her teammates. "Initially, I was admitted to Georgetown as a regular student, and I had no intention of playing basketball at the collegiate level," she explains. She had played competitively for most of her life but only planned on joining the club team once she got to campus. However, during the summer before her freshman year, Cureton received a call from Coach Howard asking if she would be interested in being a walk-on for the team. "I immediately jumped at the opportunity to try out and was fortunate enough to be offered a position on the team." Reflecting on the two years she has spent with the program so far, Cureton says she is extremely grateful for the opportunities it has provided. "That is not to say that every minute has been rainbows and sunshine," she admits. "We've had to face many challenges, and through these adversities, I have learned valuable lessons about myself and teamwork."
The basketball program provided Cureton the opportunity to take on a number of interesting challenges off the court, too, including working with the Student-Athlete Advisory Committee. "My first year serving as a board member I worked as the community service coordinator. I found the experience to be extremely rewarding, especially because I was working for the student-athlete population while also serving the community," she says. "However, given that it was my first time in a position of leadership in college, I made a lot of mistakes." Cureton was able to learn from those experiences and now serves as a Student Representative on the Big East Health and Safety Committee. A particular highlight of her work with the Committee was a conference-wide diversity and inclusion social media campaign that was rolled out in October. Cureton says she is looking forward to continuing her work with fellow Hoyas, as well as student-athletes from different universities, in the future. 
Staying Balanced
With all these commitments,  Cureton has a lot on her plate. "Balance is a constant struggle for me. There always seems to be a million things to do and not enough time to do them." But the key to handling it all, she says, is "prioritization and flexibility. Not everything is always going to get done exactly when you want them to be done, particularly when you're operating with limited time. That being said, it's important for me to find the things that must be done at that time and shape my schedule around those things." However, even with good planning, unexpected things can still come up. "Oftentimes I am faced with last-minute scheduling changes, which can be extremely frustrating," she says. "But I can't allow myself to become too frustrated. I just have to be flexible." Perhaps the most important lesson Cureton has learned is to prioritize self-care. "If you aren't taking care of yourself you can't perform to the best of your abilities. That's a lesson that I am still learning how to implement in my own life."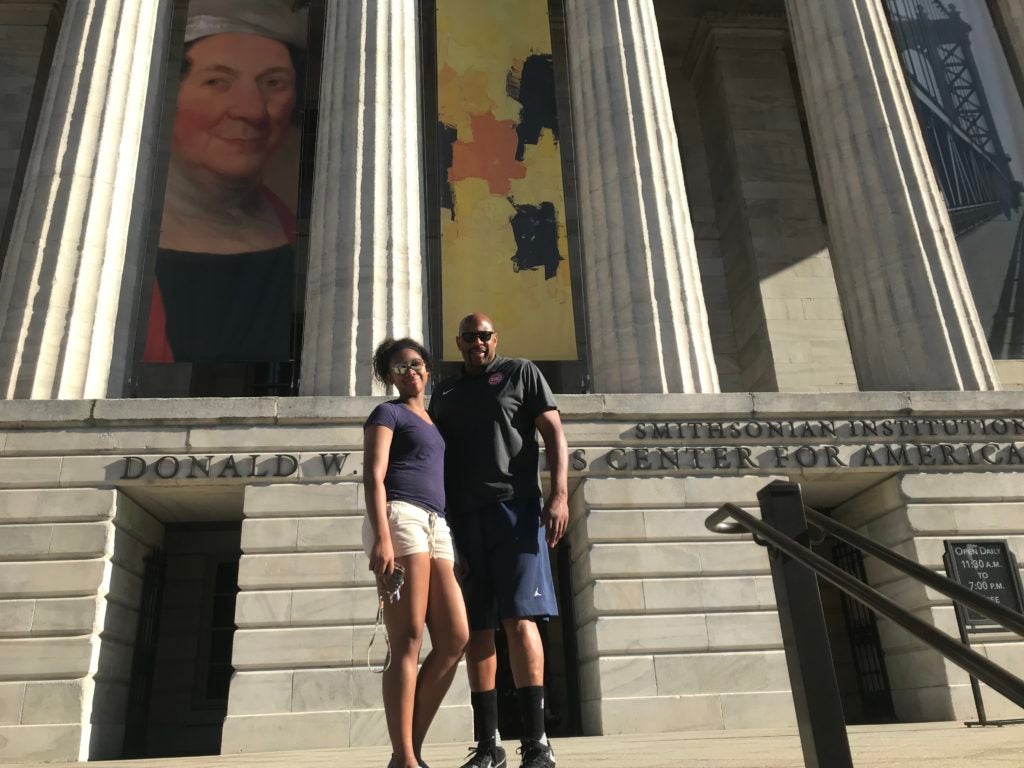 Cureton finds that one of the most effective ways to stay balanced, despite her busy schedule, is to find time to spend with friends and to take advantage of the many interesting things going on around D.C. "My teammates and I like to spend time together in the Georgetown neighborhood down by M Street and near the waterfront getting food or seeing a movie," she says. "When we have days off, I'll go visit some of the Smithsonian museums too. The National Portrait Gallery is one of my favorites." 
As for time spent on campus, Cureton says, "I really like to watch other [Georgetown] teams play, or I'll even attend special speaking events that might be going on." Of the speakers she has had the opportunity to see, her personal highlights have been Al Gore, Bradley Cooper, Madeline Albright, and Corey Booker. But, despite being grateful for the experience to attend talks from such distinguished guests, it is the moments that she has spent with the on-campus community that she cherishes most about her time at Georgetown. "By far my most memorable experience here at Georgetown was the snowball fight on Copley Lawn during my sophomore year!"
Looking forward to her career after graduation, Cureton says she hopes to "apply what I have learned and work as a public servant. The concept of working for a greater purpose is what has driven me toward this major and what drives me to continue my studies." She recognizes that the "landscape of international politics is always changing," and looks forward to being a positive driving force in the world.