The International Political Economy (IPEC) major provides students with a deeper understanding of local, national and international interactions between political and economic forces.
IPEC students study how these interactions determine outcomes of policy, trade, finance, development and more. By analyzing the convergence of business, government and diplomatic interests, students learn a range of methodologies to explain how political economy impacts international relations. An interdisciplinary major, IPEC teaches students to evaluate political and economic theories by using a broad range of tools, including modeling, comparative methods and statistics.
Courses in the major cover a range of geographical regions to examine how states and political institutions organize economies and how international institutions shape trade and competition between countries. The skills emphasized in the IPEC major will enable students to approach problems of globalization, economic development and the role of politics in economic policy.
Students in the IPEC major will:
Combine knowledge of the disciplines of economics and political science to form an interdisciplinary approach to understanding complex global issues.
Utilize existing and emerging methodologies from both economic and political fields of inquiry, including statistical modeling and qualitative case studies.
Gain an understanding of different economic and political concerns across a broad range of economies and governments in various stages of development.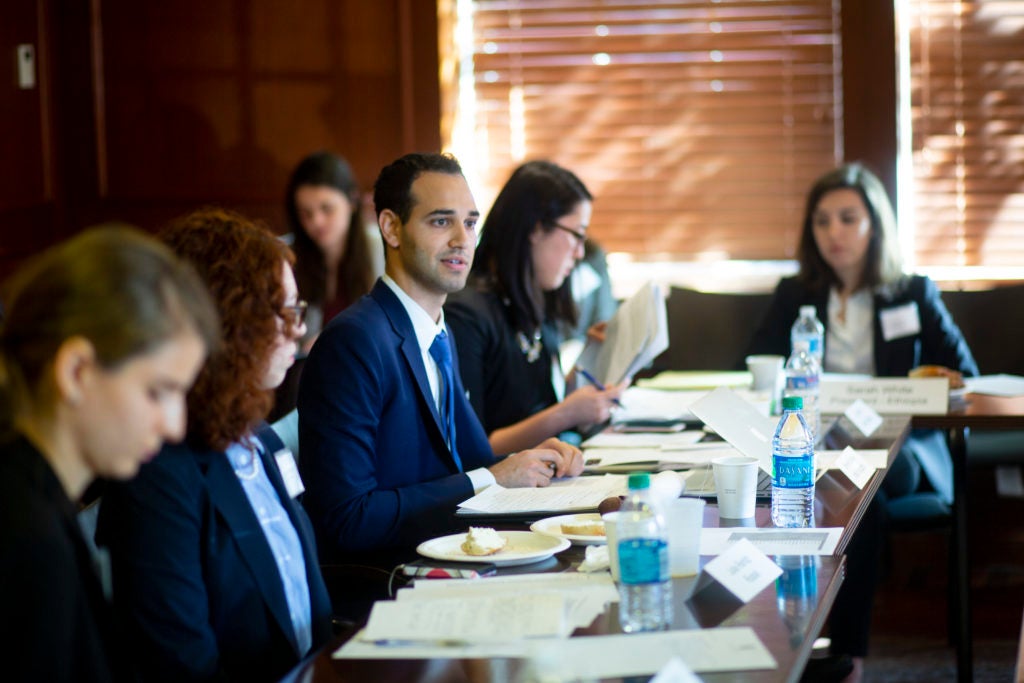 Quantitative Analysis
Quantitative analysis forms the backbone of the IPEC major. In order to test hypotheses, compare theories and study trends in political economy, students become well-versed in statistics and econometrics. After gaining a strong grounding in statistical methods, students interpret and critique statistical analyses in courses that examine peer-reviewed research. These foundational courses allow students to practice statistical techniques prior to their senior seminar research.
Students' strong backgrounds in mathematics complement a robust curriculum of international relations, trade and finance courses in the International Political Economy major. In addition to gaining a foundation in economic tools, students are able to design their studies around specific areas of interest, such as trade and trade law, development and international organizations.
Qualitative Techniques
Qualitative methods are essential to analyzing and understanding political economics. In classes, IPEC professors use teaching approaches incorporating case methods, process-tracing and comparative case study to develop the skills invaluable to a career in international political economy. These skills will be introduced to students through their substantive coursework, and students will put these to practice in course-related papers.
Because effective writing is essential to communicating the complex ideas of political economics, all students are required to take a course with a research paper or thesis component and topic courses in the major emphasize reading and writing research papers.
Academic Spotlight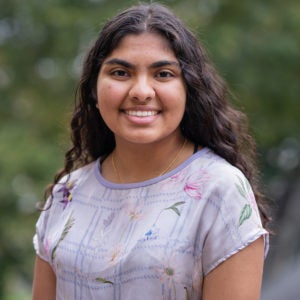 "IPEC appealed to me because it emphasized the interdependent relationship between politics and economics and introduced nuance to familiar concepts."
Varsha Menon (SFS'21, MSFS'22) had always been passionate about economics, but she wanted an education that would also allow her to explore her interests in policy, advocacy and development. She found the perfect fit in International Political Economy (IPEC), where she was able to combine quantitative analysis with writing and research on how to tangibly improve people's lives. For her senior thesis, Menon conducted research on how household internet access impacts infant mortality rates and access to adequate prenatal care in Louisiana and Mississippi. "I'd like to work in the international development sector," she explains. "SFS gave me foundational theories, quantitative methods and the writing skills to use in the sector."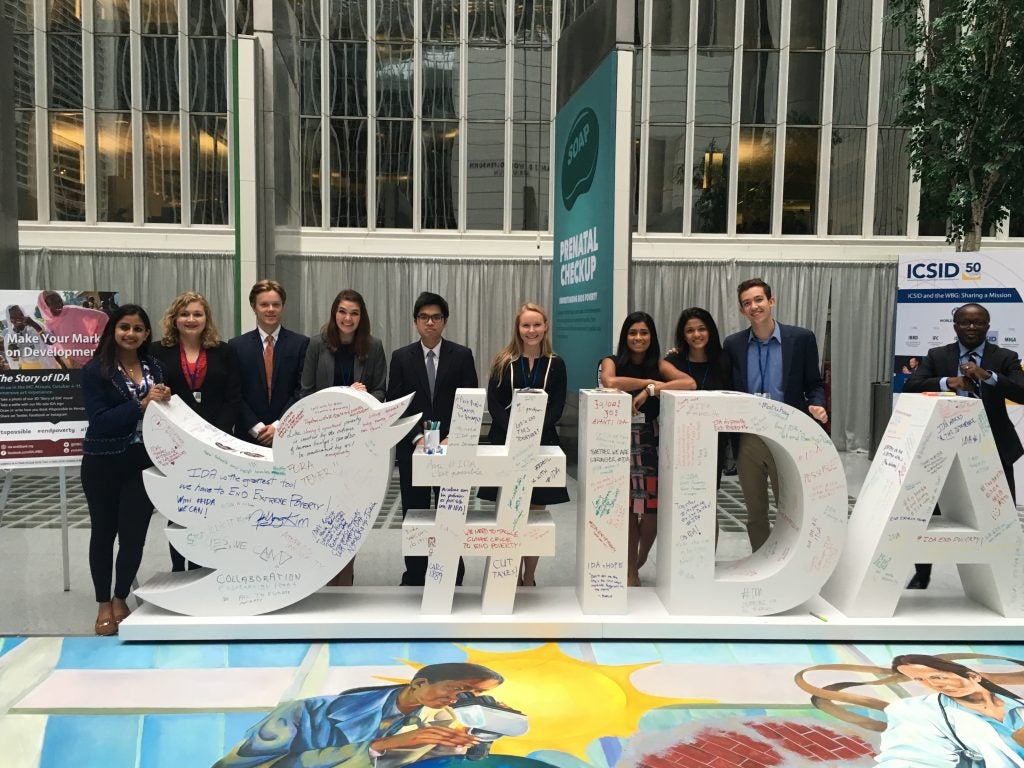 Study in the Heart of Washington, DC
Our location in the heart of Washington, DC, gives students a front-row seat to the latest events in domestic and international affairs. IPEC students can engage with national and international financial institutions in both the public and private sectors. They have the opportunity to connect and intern with multinational corporations, government agencies, think tanks, embassies and policy groups in the nation's capital to understand their inner workings.
Learn more about student life in DC.
International Opportunities
Through SFS and Georgetown's extensive study abroad and internship options, IPEC students can observe the convergence of international political and economic issues firsthand by immersing themselves in the workings of a particular locale, organization or embassy. In the past five years, IPEC majors have studied abroad in Barcelona, Spain; Jakarta, Indonesia; Kigali, Rwanda; Amman, Jordan and numerous other locations in Africa, Asia, Europe and Latin America.
Learn more about international opportunities at SFS.
Global Experience Spotlight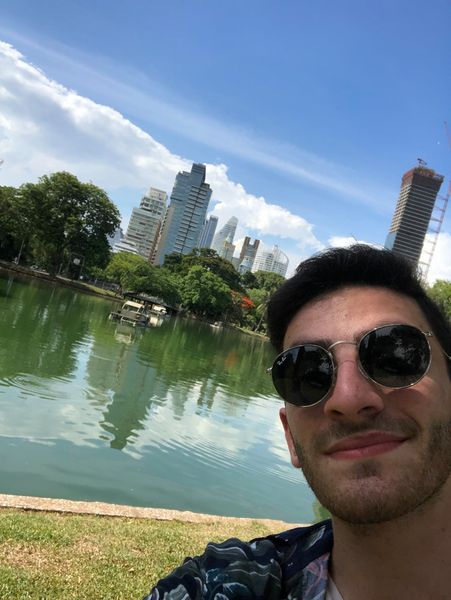 In the summer of 2019, IPEC major Jack Resnick (SFS'22) had the opportunity to work abroad in not one but two countries! He spent a month traveling between Bangkok and Chiang Rai, Thailand, where he worked with the Mae Fah Luang Foundation to conduct research on global drug usage and trafficking trends between the 1990s and today. Later in the summer, he interned with the Mann Deshi Bank and Foundation in Mhaswad, India as a GU Impacts Fellow.
Diversity, Equity and Inclusion
At the very core of every major is a commitment to recognizing and celebrating cultural diversity and fostering an inclusive environment for all students. SFS is dedicated to welcoming students from all backgrounds to our community and the SFS Diversity, Equity and Inclusion (DEI) Office leads school-wide efforts to enhance DEI in the SFS curriculum, faculty and recruitment of students and staff.
No matter their background or interests, students are sure to find like-minded and supportive peers here on the Hilltop. Whether through campus ministry, student groups or engaging with neighbors in DC, you can find your community at Georgetown.
Find out more about DEI at SFS.
Student Spotlight
"I believe that social sciences are best approached through a combination of multiple complementary disciplines, including politics, economics and international relations."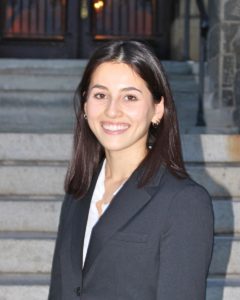 Alumna Elinor Walker (SFS'20) chose Georgetown in large part because of the opportunities in the IPEC major and on campus. Walker studied international political economy both in the classroom and as part of the Carroll Round Steering Committee, which organizes an annual international economics research conference on the Hilltop. She also became president of Georgetown's FinTech club, where she emphasized female empowerment and fostered a community of peers interested in technology start-ups. In the future, she would like to join the ranks of SFS professors and alumni working at the World Bank or IMF.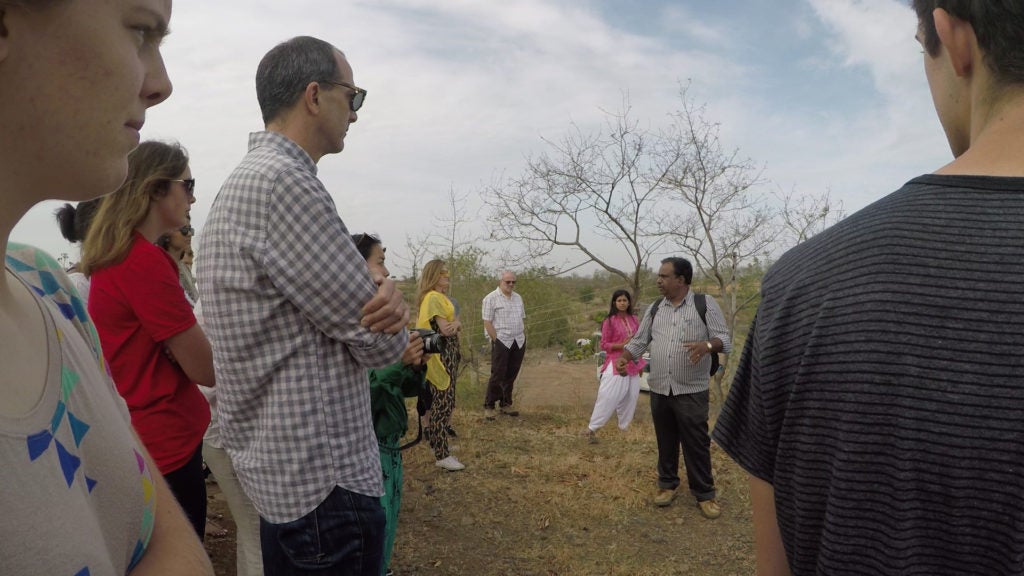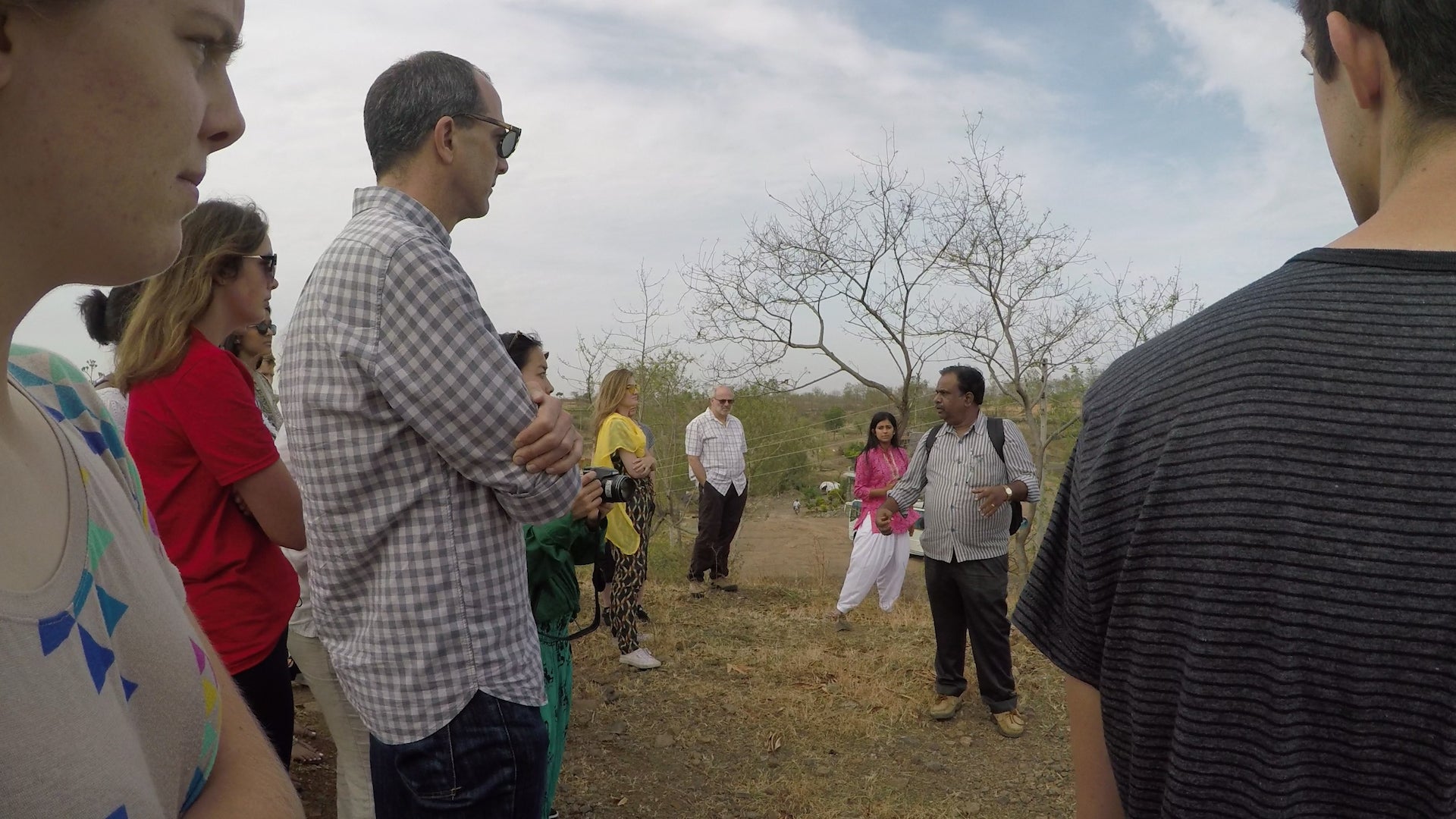 "Real world economic policies are driven not just by the exigencies of supply and demand, but also by political constraints and incentives. IPEC students are motivated to gain the tools to understand the complex interactions between economic forces and political institutions and then apply them to solving important social problems facing the world today."

Yuhki Tajima, IPEC Professor
IPEC Faculty
IPEC Curricular Dean
Recent Faculty Publication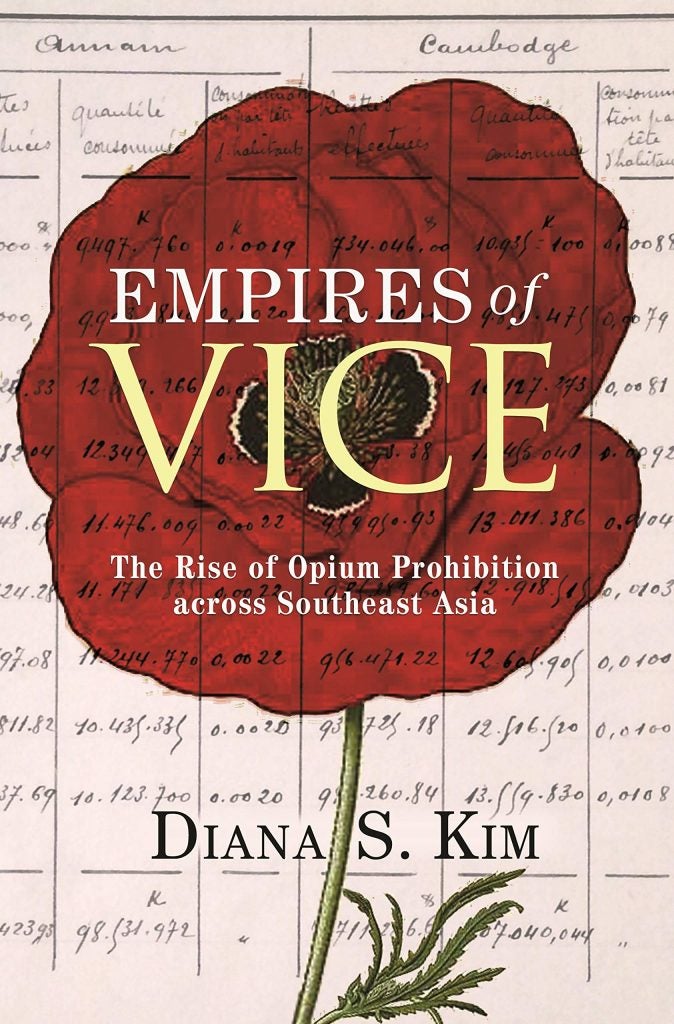 Diana Kim, Empires of Vice: The Rise of Opium Prohibition across Southeast Asia (Princeton University Press)
During the late nineteenth century, opium was integral to European colonial rule in Southeast Asia. The taxation of opium was a major source of revenue for British and French colonizers, who also derived moral authority from imposing a tax on a peculiar vice of their non-European subjects. Yet between the 1890s and the 1940s, colonial states began to ban opium, upsetting the very foundations of overseas rule―how did this happen? Empires of Vice traces the history of this dramatic reversal, revealing the colonial legacies that set the stage for the region's drug problems today.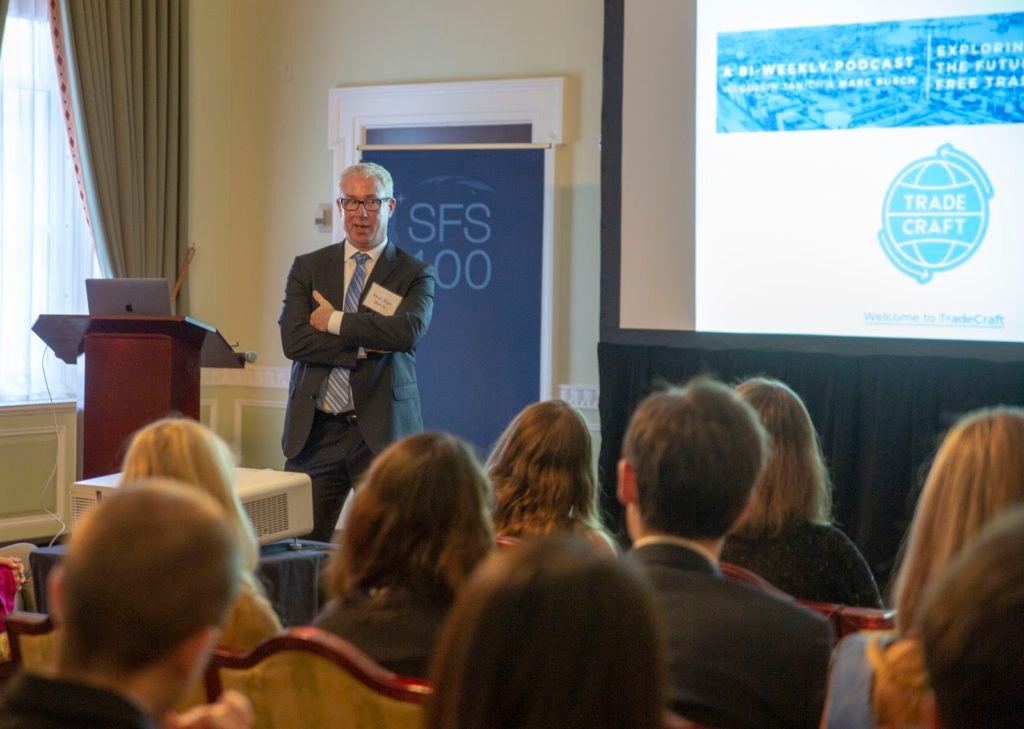 Building a Career at Georgetown
With DC on their doorstep, students can pursue career opportunities that can take them all over the world. IPEC students take advantage of the many internship opportunities here in the capital to begin building real-world work experience even before they graduate.
At Georgetown, students connect with the Cawley Career Education Center, where they can meet with professional advisors who can help with everything from developing a perfect resume to nailing job interviews and exploring how to break into a new industry or field. And the Hoya network students build throughout their time at Georgetown can help unlock new opportunities throughout their careers.