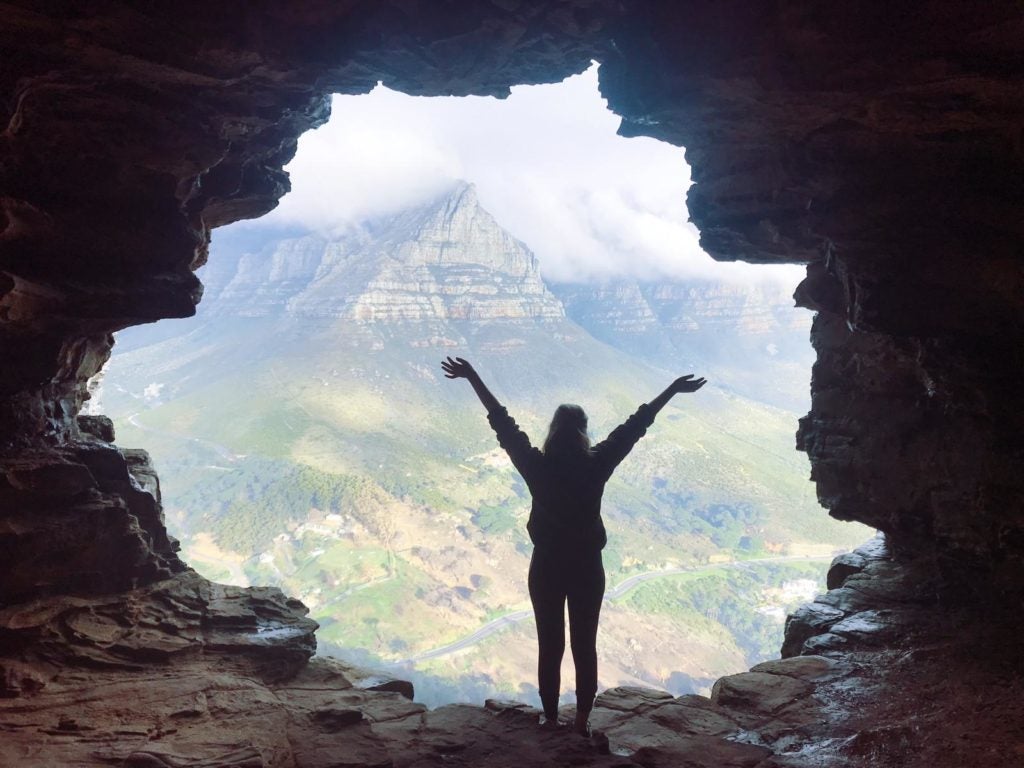 The Culture and Politics (CULP) major is an interdisciplinary program that empowers students to craft their own thematic concentrations rooted in questions of culture, knowledge and power.
Through self-selected coursework oriented around a chosen theme, the major fosters an environment for critical inquiry, creative engagement and collaborative learning. The high degree of flexibility afforded to students enables them to take the lead in their learning by designing their own program of study according to their individual interests and talents.
Cultural competence and diplomacy are central to the peaceful functioning of a global system marked by deep and historic inequalities. Students explore how politics and policy are mediated through cultural practices and how global inequalities are informed by the ongoing legacies of imperialism and colonialism. They learn how power relations inform global economic, racial, gendered, religious, environmental, health and educational justice endeavors.
By preparing scholars to weigh opposing viewpoints and experiences with respect, CULP helps students to develop a sophisticated and informed understanding of cultural diversity and the politics of identity in order to make valuable contributions to the world. CULP students recognize that solving real-world problems requires interdisciplinary inquiry, multiple methodologies and ethically grounded research. CULP students go on to be prize-winning journalists, scholars, performance artists, filmmakers, museum curators, human rights activists, diplomats, politicians and religious leaders.
To prepare students to grapple with questions shaping culture and inequality across the globe, the CULP major trains students to:
Compare and synthesize key concepts and scholarly research in cultural and social theory across multiple disciplinary fields and address connections between power, culture and identity.
Evaluate and critique cross-cultural political issues, dynamics and events by learning critical reading strategies and ways to assess scholarly arguments, methods, data and rhetoric.
Recognize multiple perspectives and dimensions of cultural interactions within historical and geographic power relations, and apply critical frameworks to competing claims to rights and recognition.
Develop analytical and ethical skills necessary for peacefully resolving conflicts in the domestic and international realm.
Understand and apply an expansive concept of culture that empowers people, organizations and institutions as agents of change.
Recognize global inequality and undertake projects that facilitate social justice.
Make creative and incisive arguments using appropriate writing techniques and other multimedia methods.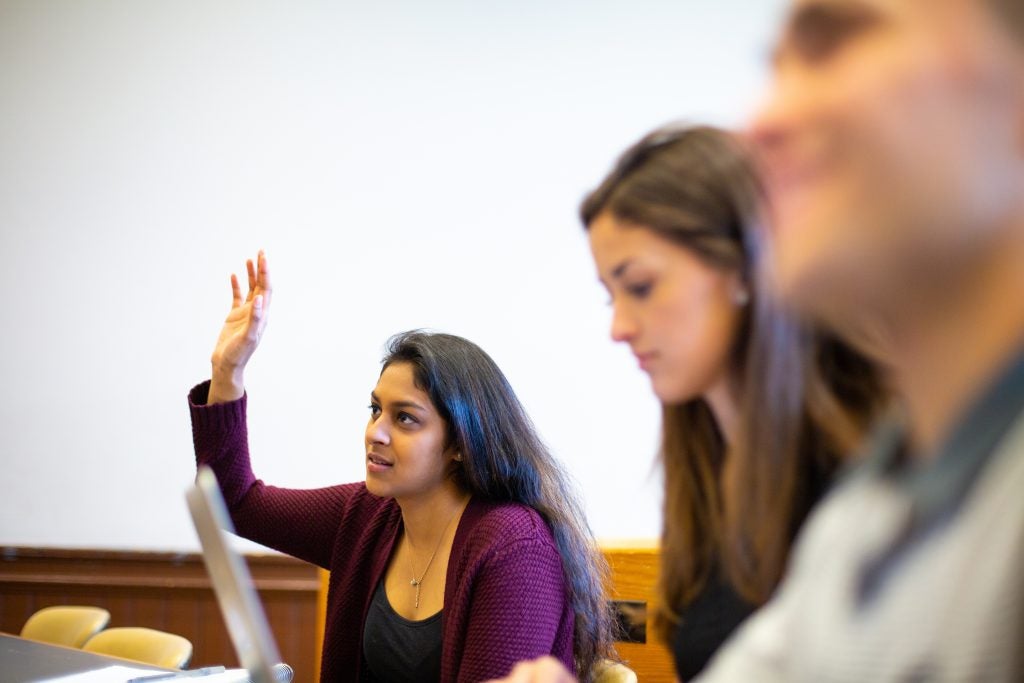 Academics Anchor
Academics
The CULP major offers a vast array of academic opportunities that allow students to pursue study in the areas and fields that excite them most.
Back to Top
Self-designed Scholarship
Students design their own program of study, enabling them to pursue coursework that engages their talents and interests. CULP students have formed their majors around a range of themes and issues, from gender and sustainability to music and identity.
In consultation with a faculty mentor and curricular dean, students choose their own individual concentration and can select five classes from any relevant department at the university to pursue their area of study. Throughout their time in the major, CULP students can pursue self-directed research opportunities and many publish their scholarship in partnership with organizations on campus and in the wider DC area.
Developing Writing & Research Skills
CULP students have the opportunity to build their research and writing skills from the moment they enter the program. The CULP gateway course, Theorizing Culture and Politics, lays the foundation for the development of these skills, while upper-division courses hone them through more extensive reading, research and writing assignments.
Students progress from the fundamentals, such as evaluating primary sources and producing descriptive assignments, to designing their own research and writing robust, interpretive papers. CULP assignments can range from analyzing a film and studying maps to producing historiographies and developing critical guided tours of important cultural sites.
The CULP Honors Thesis
The CULP Honors Thesis provides a capstone for the critical skills development that students undertake throughout their time in the major. Students propose their own research question, and, with the support of a faculty thesis advisor, create a literature review and develop an appropriate methodology before embarking on their original research project.
Thesis Spotlight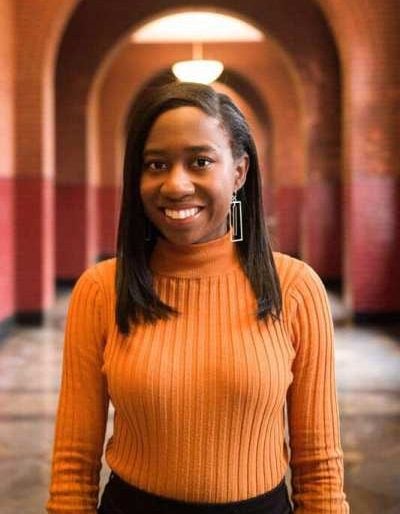 For her honors thesis, Deirdre Jonese Austin (SFS'19) explored the role of Black churches in movements for social justice, examining the interplay between church teachings and practices as they relate to women, racial justice and class. Her findings were based on ethnographic research she conducted among the Nineteenth Street Baptist Church community in Washington, DC. To complete her thesis, Austin met regularly with her advisor, Dr. Terrence Johnson. "I had a lot of advice and collaboration going into this project," she says. "A lot of people helped me to focus in and get the knowledge that I needed and access very important resources."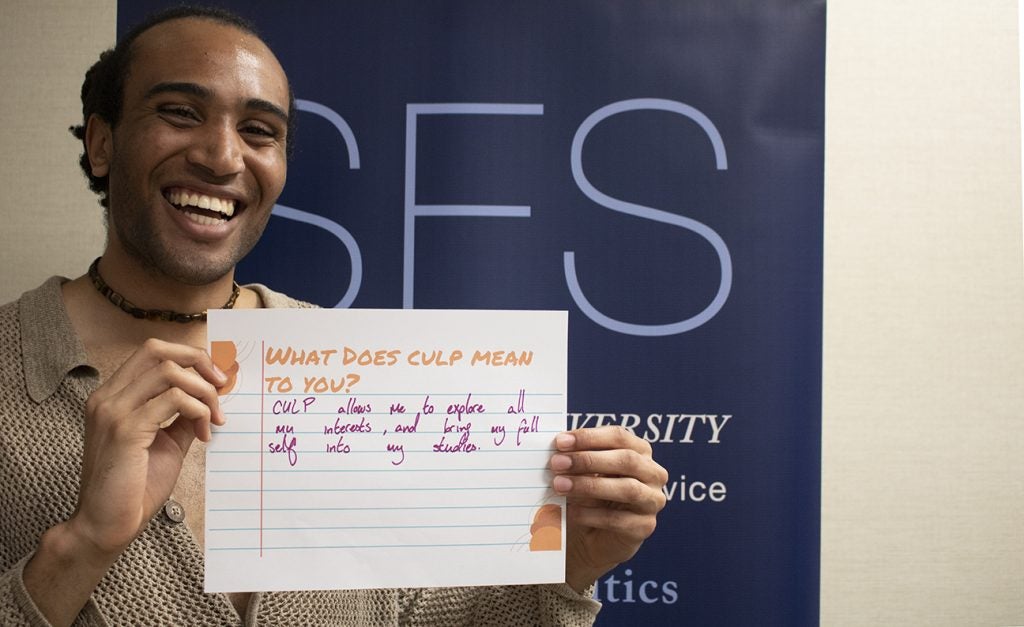 Student Experience Anchor
Student Experience
The CULP major's self-designed concentrations, faculty mentorship, study abroad opportunities and place within Georgetown's Walsh School of Foreign Service in Washington, DC, provide unique opportunities for the study of culture and politics.
Back to Top
Study in the Heart of Washington, DC
Our location in the heart of Washington, DC gives students a front-row seat to the latest events in domestic and international affairs. CULP students can witness and participate in the work of political organizations, grassroots social movements, cultural institutions and traditional and alternative diplomatic efforts just by stepping outside their front door!
Learn more about student life in DC.
International Opportunities
CULP is a gateway to the world. Through SFS and Georgetown's extensive study abroad and global internship options, students can explore important issues in their chosen field in the regions where they are having the greatest impact. In the past five years, CULP majors have studied abroad in more than 44 countries, including Cambodia, Cuba and Rwanda.
Learn more about international opportunities at SFS.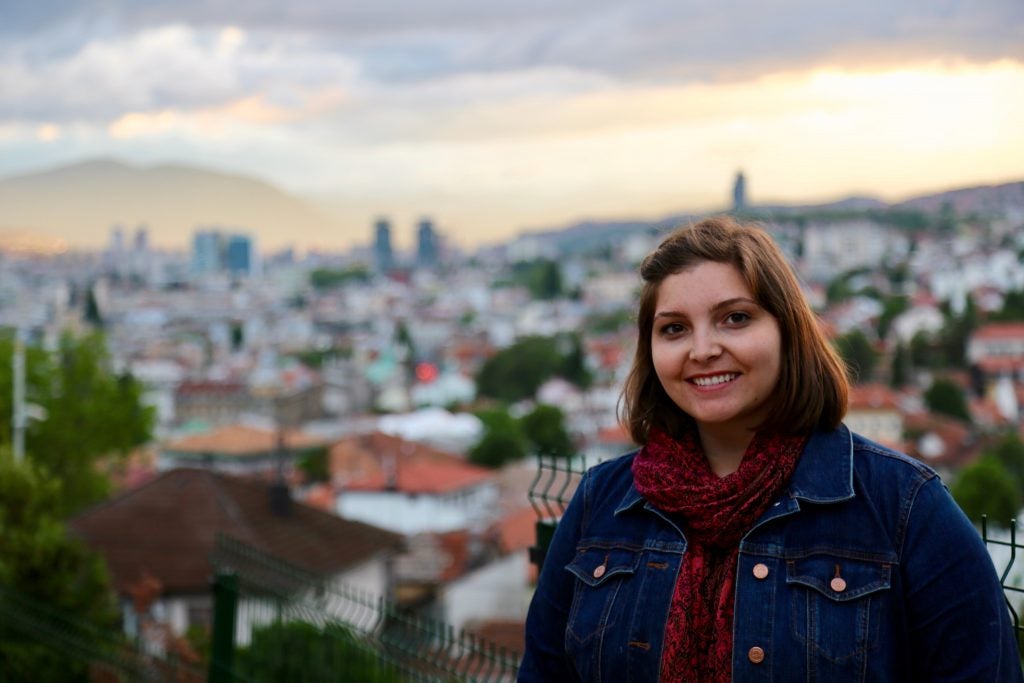 Global Experience Spotlight
Grace Rector (SFS'21) spent the summer of 2019 working in Sarajevo, Bosnia for Women for Women International, a nonprofit that empowers women through education. As a storytelling intern, she helped the organization to improve their marketing resources and increase their funding. In addition to her internship opportunities, Rector was able to explore Sarajevo with her colleagues, who helped her sample local food, find the best music spots and learn about the city's history and culture.
Diversity, Equity and Inclusion
At the very core of every major is a commitment to recognizing and celebrating cultural diversity and fostering an inclusive environment for all students. SFS is dedicated to welcoming students from all backgrounds to our community and the SFS Diversity, Equity and Inclusion (DEI) Office leads school-wide efforts to enhance DEI in the SFS curriculum, faculty and recruitment of students and staff.
No matter their background or interests, students are sure to find like-minded and supportive peers here on the Hilltop. Whether through campus ministry, student groups or engaging with neighbors in DC, you can find your community at Georgetown.
Find out more about DEI at SFS.
Student Spotlight
"I got to travel as a result of being at a school that encourages global engagement…That was a really exciting way to apply what I had learned at school in a creative way."
The CULP major enabled Bemnet Assefa (SFS'21) to travel all over the world. From studying local economies in Nairobi, Kenya to working on microfinancing with a non-profit organization in Satara, India, Assefa was able to immerse herself in the local cultures, communities and issues that she studied in the classroom.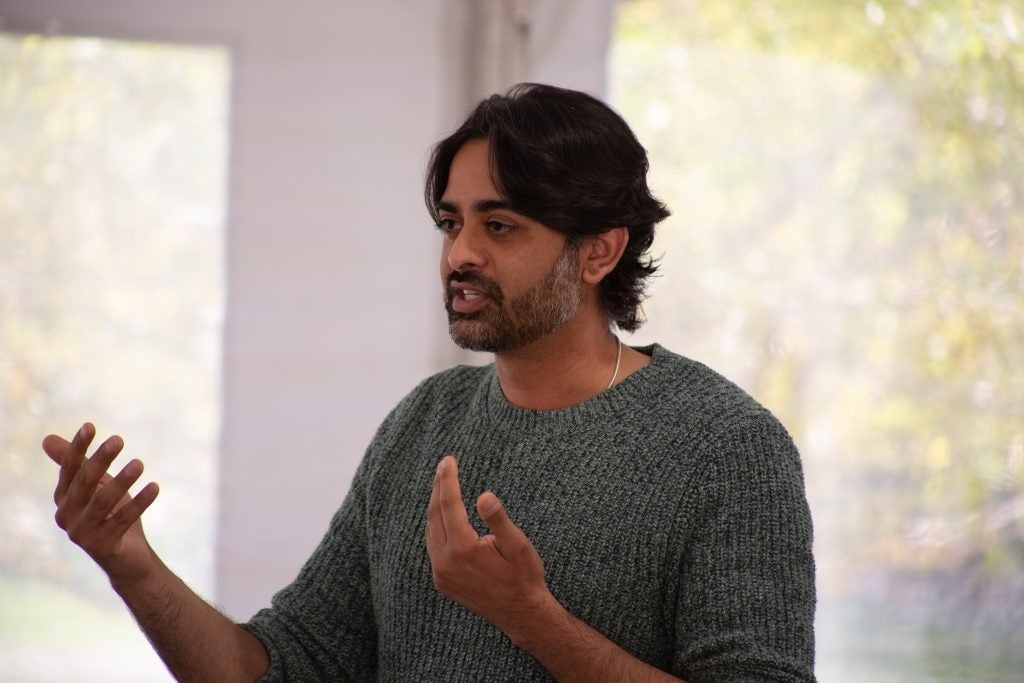 Faculty Anchor
Faculty
Faculty in the CULP program go beyond their roles as educators in the classroom; they are practitioners, mediamakers, researchers and anthropologists. With the program's focus on individualized and interdisciplinary research, faculty serve as mentors who advise students in their own scholarship and help them combine theory and practice in their chosen course of study.
Back to Top
"CULP students refuse easy answers, demand interdisciplinary work, and push me to be even more committed to the work of social justice everyday. As a professor there is really nothing more I can ask for."

Arjun Shankar, CULP Professor
Core Faculty
Associated Faculty
Curricular Dean
Recent Faculty Publications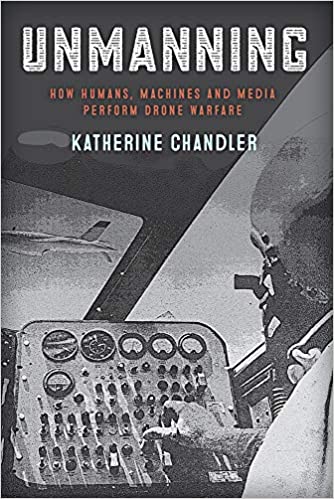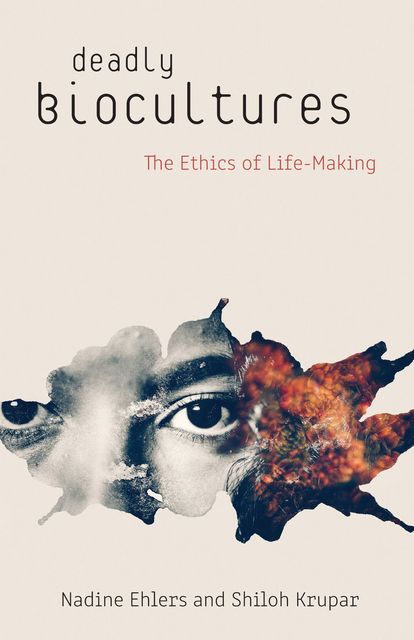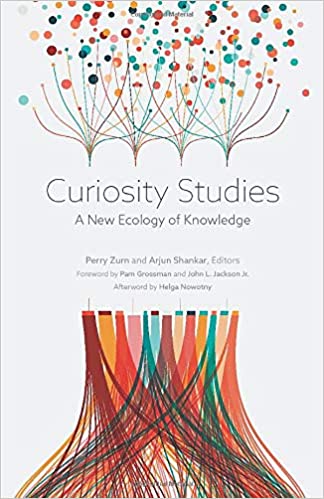 "Teaching in the CULP Program galvanizes my own critical thinking and scholarly research. The program attracts students who ask the really good questions. I am grateful to know these incredible young people, who inspire trust as leaders and hope in the future."

Shiloh Krupar, CULP Professor (since 2008)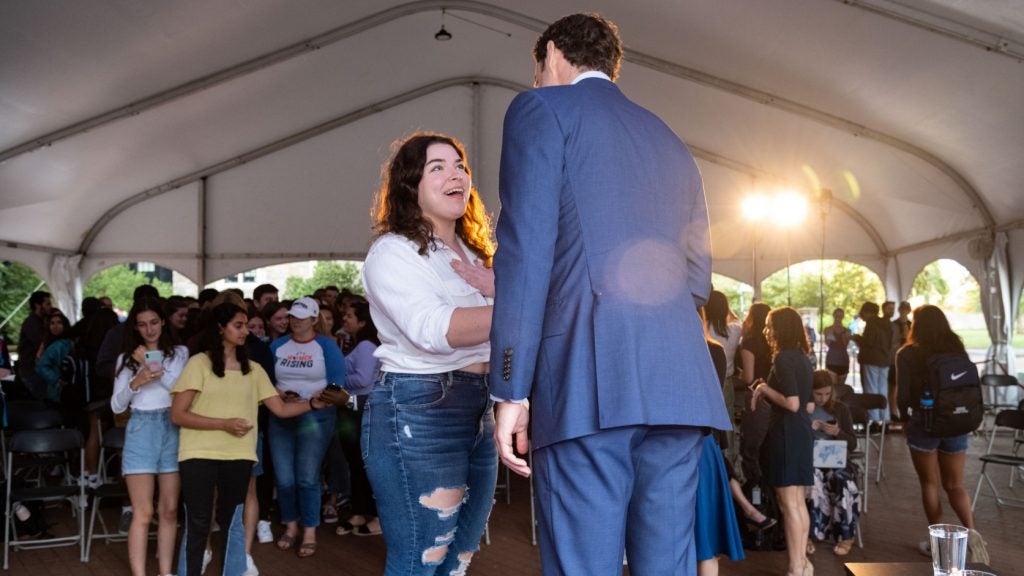 Careers & Alumni Anchor
Careers & Alumni
There are so many places the CULP major can take you! Our alumni include non-profit leaders, documentary filmmakers, a U.S. Senator, anthropologists and international development practitioners. These are just some of the paths our CULP alumni take after graduating from SFS.
Back to Top
Building a Career at Georgetown
With DC on your doorstep, students can pursue career opportunities that can take them all over the world. CULP students take advantage of the many internship opportunities here in the capital to begin building real-world work experience before they even graduate.
At Georgetown, students connect with the Cawley Career Education Center, where they can meet with professional advisors who can help with everything from developing a perfect resume to nailing job interviews and exploring how to break into a new industry or field. And the Hoya network students build throughout their time at Georgetown can help unlock new opportunities throughout their careers.
CULP Alumni Spotlight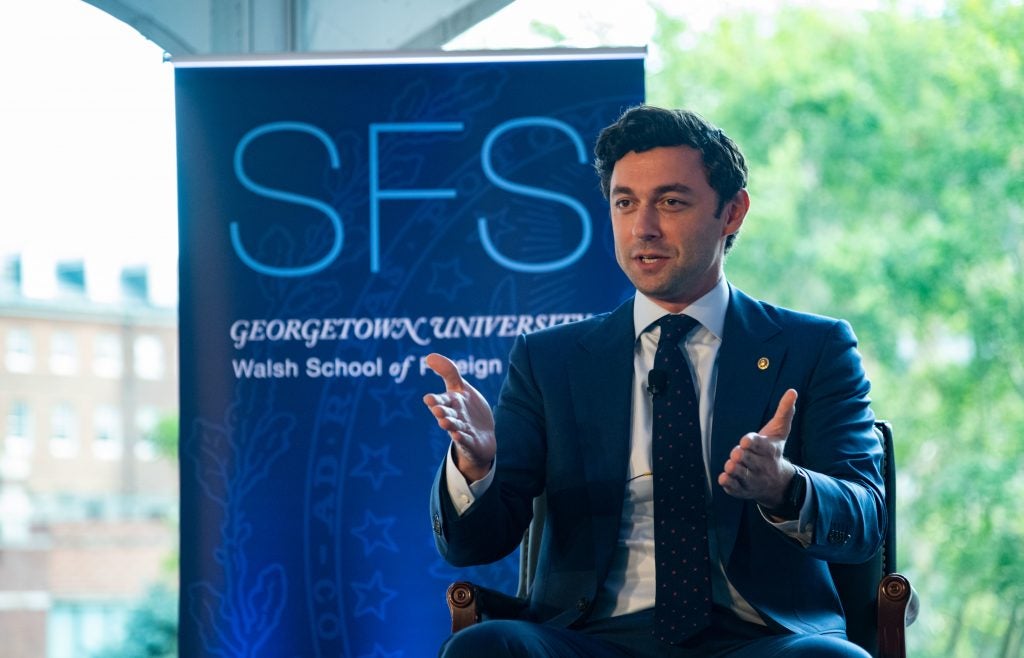 CULP major Jon Ossoff (SFS'09) was sworn in as Senator for Georgia in January 2021, after a historic election win. Throughout his time at Georgetown, he took advantage of the university's network and proximity to DC to gain valuable experience on Capitol Hill, including in the offices of Georgia congressmen Rep. John Lewis and Rep. Hank Johnson.
"The training I got at SFS has been indispensable throughout my career."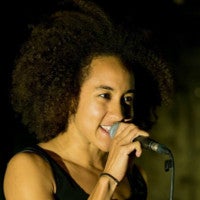 Public speaker, jazz singer and dancer Corina Kwami (SFS'10) is the Creative Producer and Associate Director of the Voices Incubator at Purpose, an organization that mobilizes storytelling to create a more just and open world. She draws on the work she completed in the CULP program and her doctorate in infrastructure governance to connect people across cultures.
"We are multi-faceted, we're not in categories, we don't fit in a neat box and Georgetown was a place that really embraced that."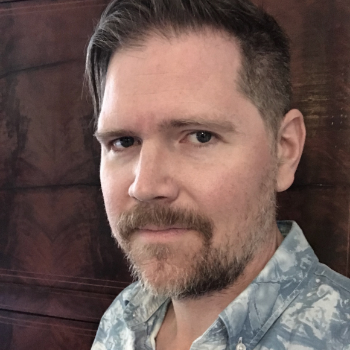 Dr. Ian Bourland (SFS'02) is an Assistant Professor in the Department of Art and Art History at Georgetown University. He is a cultural critic and historian of global contemporary art, with an emphasis on the problems of colonialism, postcolonialism and empire. While a CULP student, he honed his writing and analytical skills as the managing editor of the Georgetown Journal for International Affairs and student news magazine The Georgetown Voice.