Centennial Celebrations
SFS was founded in 1919—100 years ago—to prepare the U.S. to engage on the global stage. And what a success it has been, preparing future leaders to make the world safer, more equitable, more prosperous, and more peaceful. Our centennial celebrations reconnected us with our history, mission, and our community, and allowed us to plan for an equally influential second century.
Additional Content
Gala Weekend
The Centennial Gala Weekend brought together over a thousand alumni, students, parents, and friends for a celebration of the School's first century through a series of panel discussions, lectures and performances.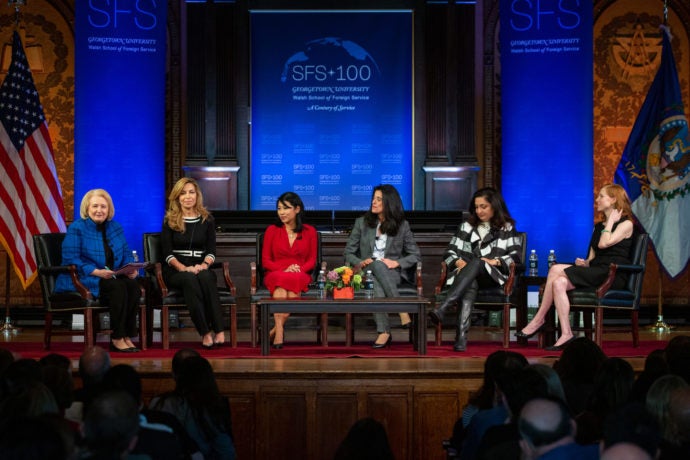 Centennial Honors
At the Centennial Gala, President John J. DeGioia and SFS Dean Joel Hellman presented Centennial Honors to three SFS alumni who have exemplified Georgetown's Jesuit values over the course of their lives.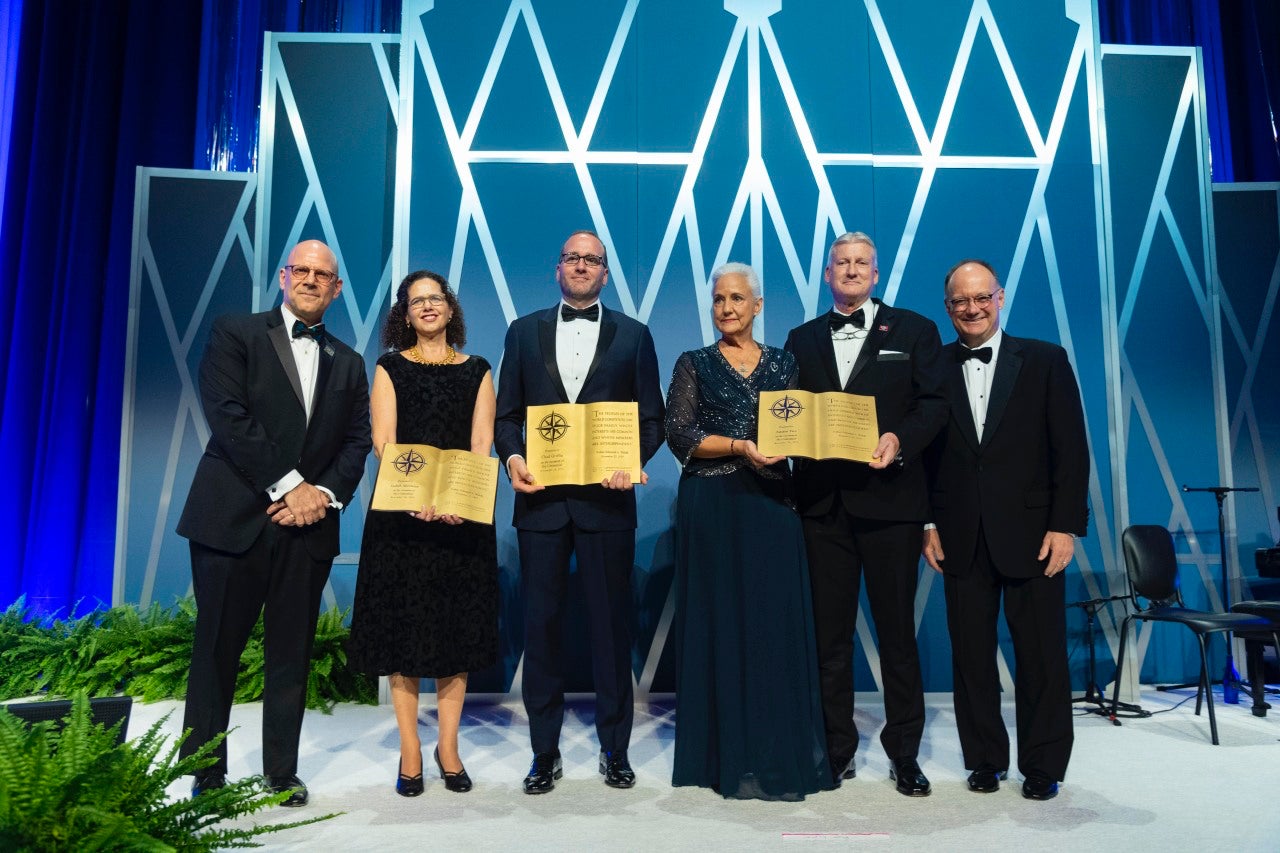 Lloyd George Lectures
Named for British Prime Minister David Lloyd George, the Lloyd George Lecture Series brought critical global conversations to Georgetown, featuring eminent world leaders and prominent intellectuals.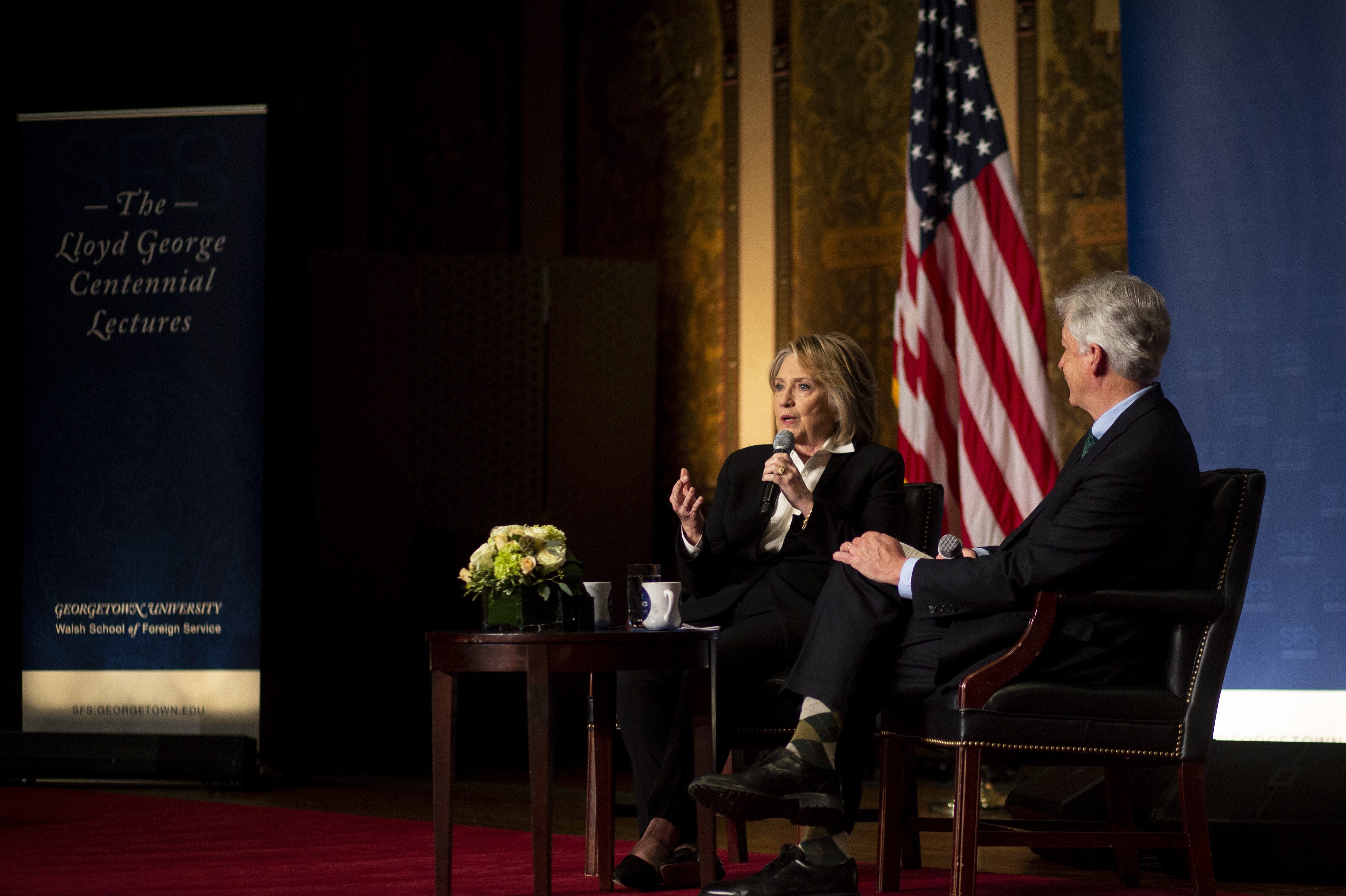 Commemorative Book
SFS 100: A Century of Service is a handsomely illustrated volume that celebrates the school's first one hundred years and the faculty and alumni who have made SFS the world's top school of international affairs. This collection of stories reflects the people and ideas that have shaped SFS's identity and impact.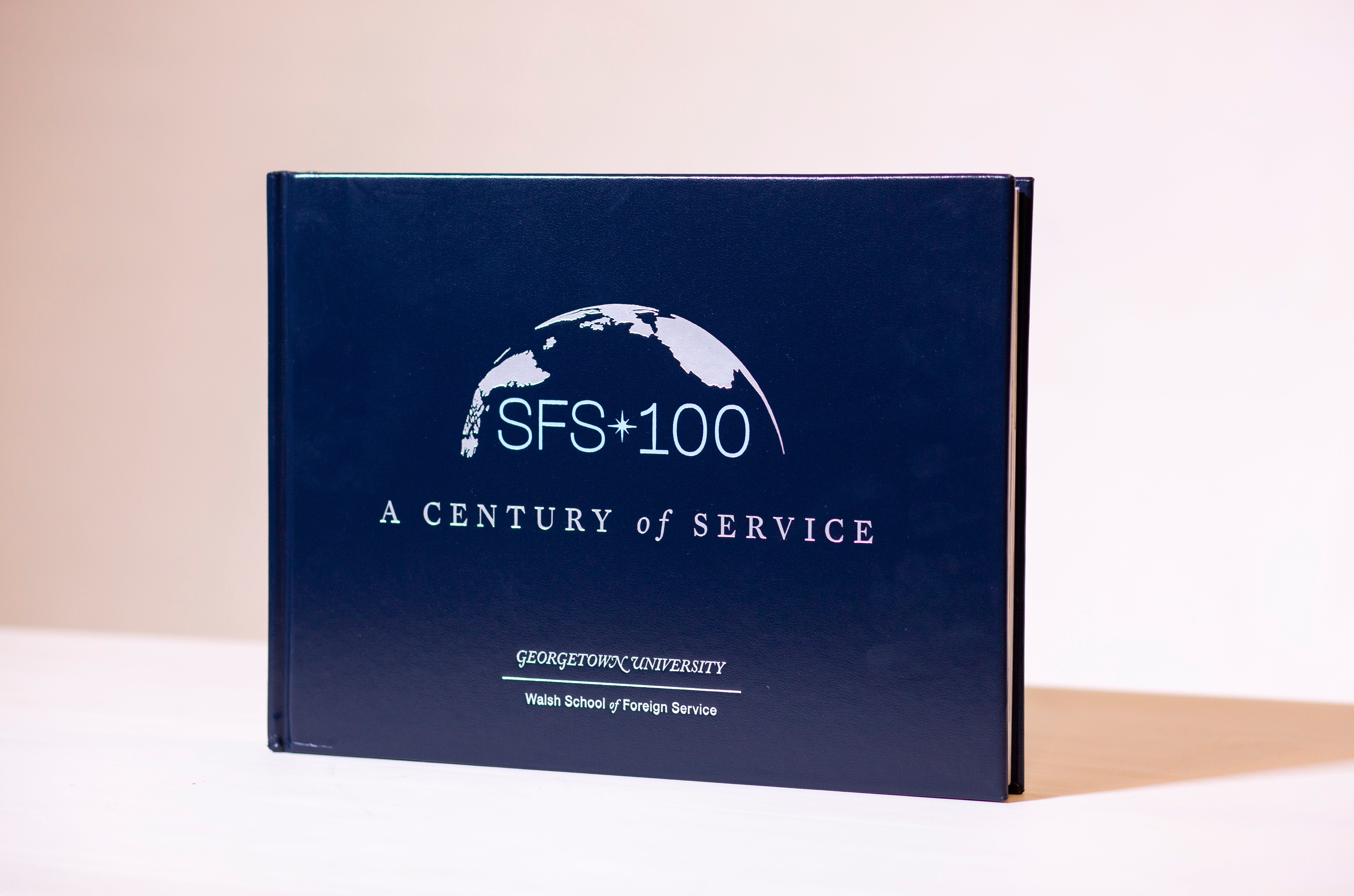 Centennial Campaign
As SFS enters its second century at a time of unprecedented global uncertainty, we are once again called to prepare a new generation for foreign service—in new ways that reflect the challenges ahead. Learn about our strategic priorities and how to support them.