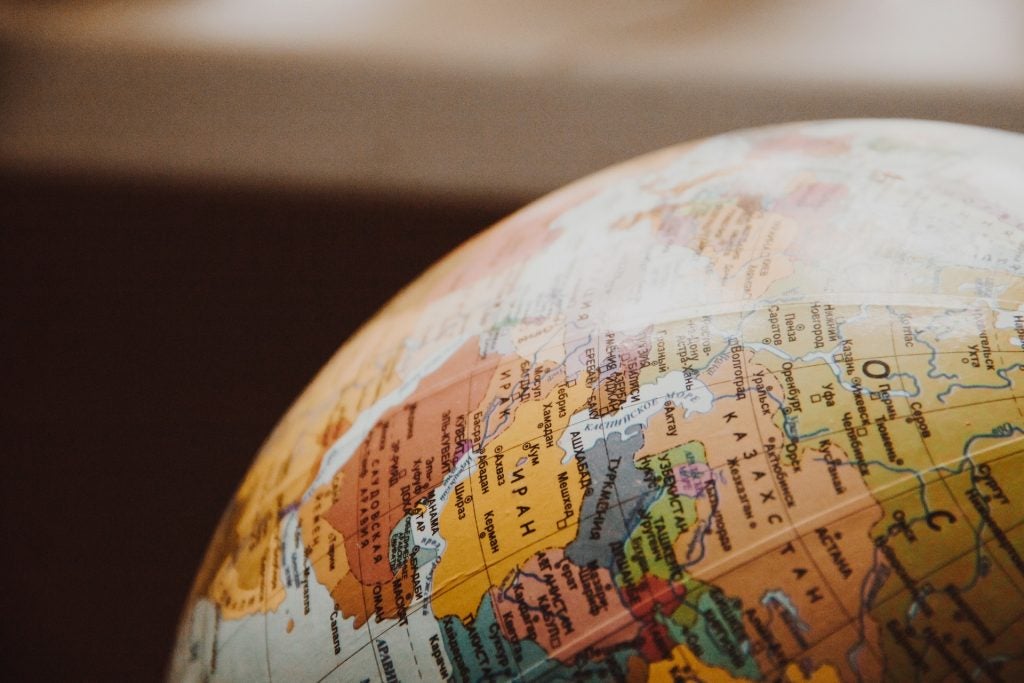 Through the International History (IHIS) major, students study how the world has changed over time and the impact of the social, political and economic forces that continue to shape its ongoing formation. Drawing on the interdisciplinarity of the SFS curriculum, IHIS majors develop a nuanced and critical understanding of the complex events and forces that inform the global present.
In the face of seemingly unprecedented world events such as a once-in-a-century pandemic, challenges to the liberal world order, resurgent authoritarianism, democratic backsliding and demands for racial and environmental justice, IHIS students are equipped with both the knowledge and perspectives critical to make sense of an increasingly complex present. Through their coursework and independent research projects, IHIS students will evaluate historical arguments, explore their implications for today and make their own evidence-based claims about the contours of global history.
Students in the IHIS major will:
Approach the discipline of history as an ongoing conversation between sources, scholars and students
Analyze sources on the basis of their claims and the quality of their evidence
Trace major themes, issues and developments in comparative, international and global history
Formulate comparative questions and arguments about different societies and cultures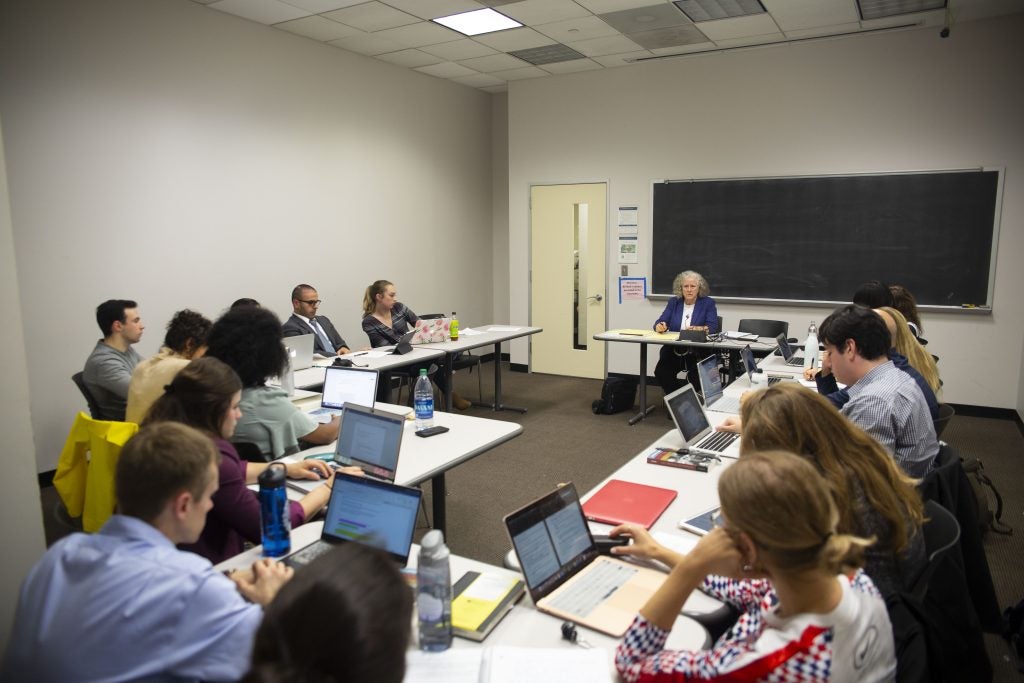 Gaining Essential Research and Analysis Skills
The International History major prepares students to understand modern events as the result of historical processes, as well as to analyze the forces that influence unfolding global events.
Students who major in International History gain skills critical to understanding how the current world emerged from the past, and how social, political and technological changes continue to influence its development. Students develop strong research and analytical skills that help them explore the complex ways in which the past continues to complicate current questions of power and culture, technology and work, race, gender, ideology and more.
Writing in IHIS
IHIS students hone their writing skills throughout their time in the program. In both required classes and electives, students have numerous opportunities to develop their writing through coursework that include everything from writing short reports to producing longer original research papers.
In IHIS, students learn how to work with a range of primary and secondary sources through classes that explore written texts, material culture, oral histories and a myriad of other sources providing insight into our shared global past. Many students produce original research which they develop into published papers or conference presentations.
Academic Spotlight
"I chose to major in International History because I really appreciated the freedom we were given to design our own concentration and craft our class schedule around this interest."
As an International History major at SFS, Rebecca Stekol (SFS'21) concentrated on the history of religious conflict in Europe and its effects on politics and power relations, specifically as it pertains to antisemitism. Stekol combined her IHIS major with a minor in Jewish Civilization, through which she received a grant to conduct research with the Jewish community in Glasgow, United Kingdom, and work with a local interfaith organization. In 2022, she will present her research at the MLA International Symposium in Scotland. "I could not have done that without the support and funding from the SFS," she says.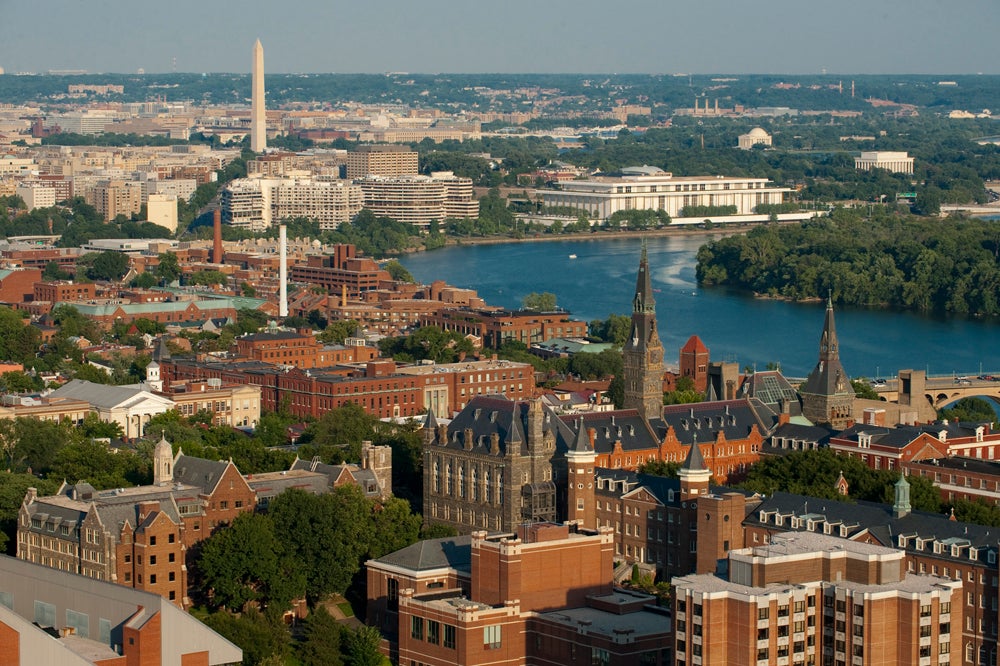 Study in the Heart of Washington, DC
Our location in the heart of Washington, DC gives students a front-row seat to history in the making. IHIS students can witness and participate in the work of political organizations, grassroots social movements, cultural institutions and traditional and alternative diplomatic efforts just by stepping outside their front door! From accessing the world's largest collection of books at the Library of Congress to combing through historical documents at the National Archives and discovering new information about the past at one of DC's many world-class museums, IHIS students can explore the history of the world in Georgetown's hometown.
Learn more about student life in DC.
International Opportunities
IHIS is a gateway to the world, as well as to the past. Through SFS and Georgetown's extensive study abroad and global internship options, students can trace important historical changes in events in the areas most relevant to their chosen concentration. In the past five years, IHIS majors have studied abroad in Stockholm, Sweden; Moscow, Russia; São Paulo, Brazil; Dar es Salaam, Tanzania and numerous other locations around the world.
Learn more about international opportunities at SFS.
Global Experience Spotlight
"I applied to Georgetown with the intention of doing International History because I wanted to study both international relations and history. I think it was a great way to take the base that the SFS curriculum offers and build a broad historical context that informs our understanding of the world today."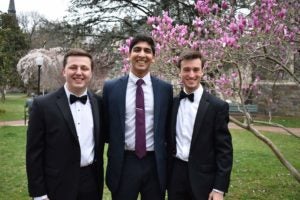 IHIS alumnus Jeremy Cohen (SFS'20) took up a minor in Russian to pursue his interests in the former Soviet Union and Eurasia more broadly. During his time at Georgetown, he had two internships for the U.S. Department of State in Kazakhstan and Ukraine.
Diversity, Equity and Inclusion
At the very core of every major is a commitment to recognizing and celebrating cultural diversity and fostering an inclusive environment for all students. SFS is dedicated to welcoming students from all backgrounds to our community and the SFS Diversity, Equity and Inclusion (DEI) Office leads school-wide efforts to enhance DEI in the SFS curriculum, faculty and recruitment of students and staff.
No matter their background or interests, students are sure to find like-minded and supportive peers here on the Hilltop. Whether through campus ministry, student groups or engaging with neighbors in DC, you can find your community at Georgetown.
Find out more about DEI at SFS.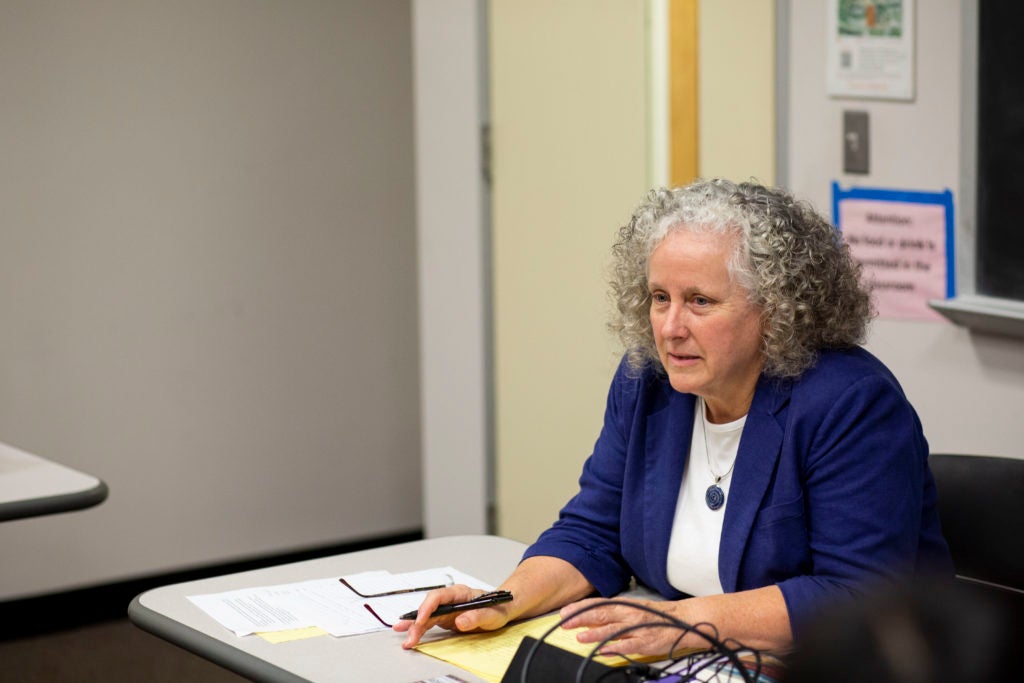 IHIS Faculty
IHIS majors are also taught by other faculty in the Georgetown University Department of History. Click here to see the full list of IHIS faculty.
IHIS Curricular Dean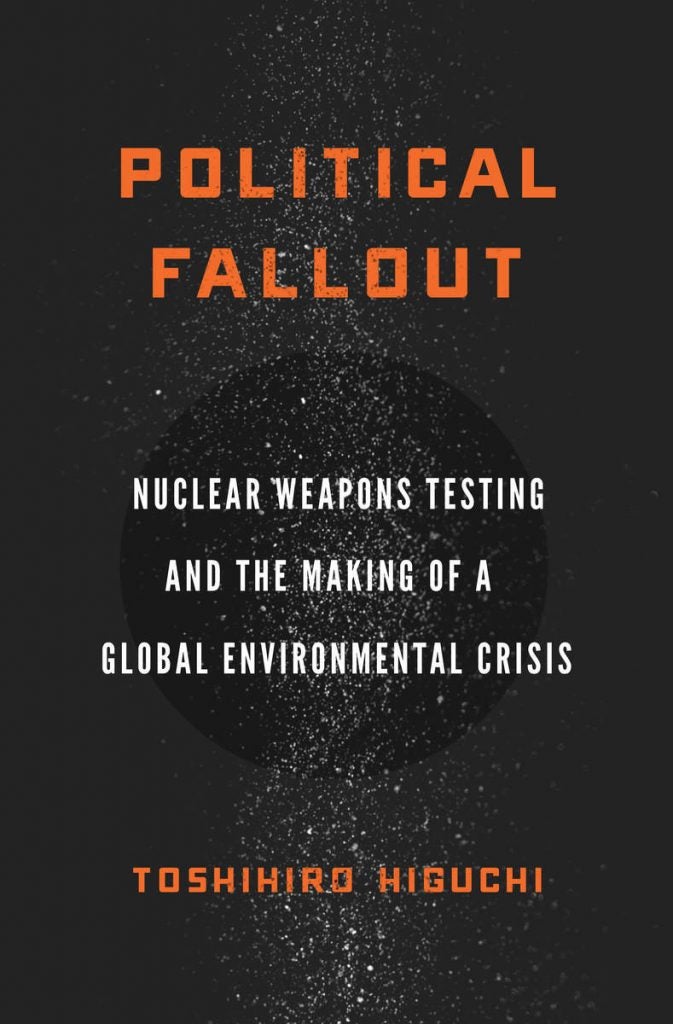 Recent Faculty Publication
Toshihiro Higuchi, Political Fallout: Nuclear Weapons Testing and the Making of a Global Environmental Crisis (2020)
Political Fallout is the story of one of the first human-driven, truly global environmental crises―radioactive fallout from nuclear weapons testing during the Cold War―and the international response.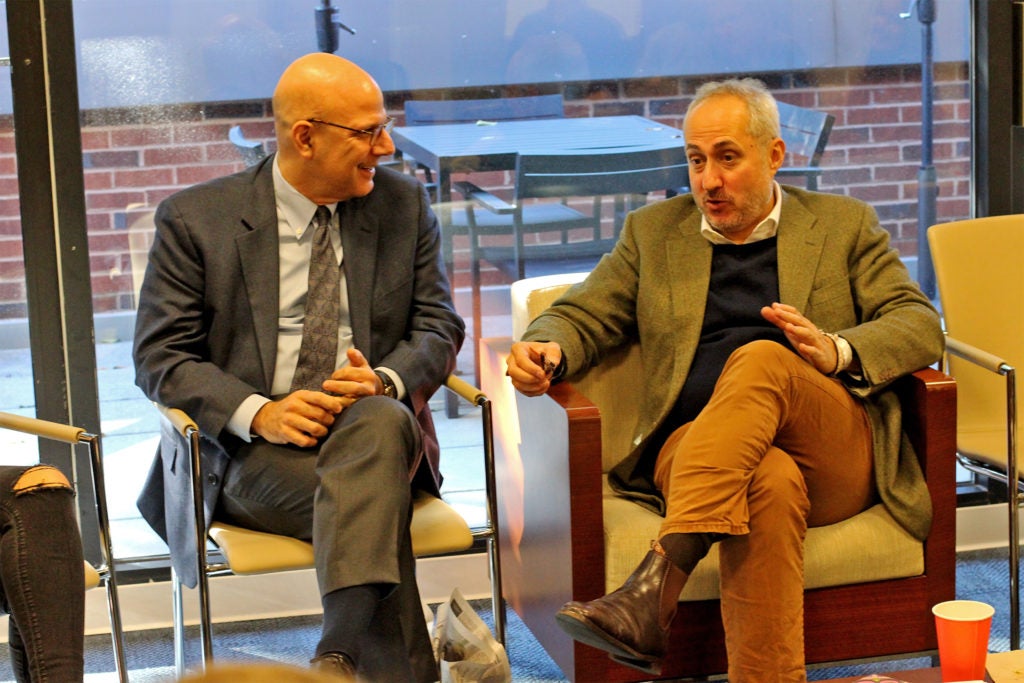 Building a Career at Georgetown
With DC on their doorstep, students can pursue career opportunities that can take them all over the world. IHIS students take advantage of the many internship opportunities here in the capital to begin building real-world work experience even before they graduate.
At Georgetown, students connect with the Cawley Career Education Center, where they can meet with professional advisors who can help with everything from developing a perfect resume to nailing job interviews and exploring how to break into a new industry or field. And the Hoya network students build throughout their time at Georgetown can help unlock new opportunities throughout their careers.
IHIS Alumni Spotlight
"I think I really understood the value of the education [I got at SFS] and I keep understanding the value of the education in my everyday work."
Stéphane Dujarric (SFS'88) has served as the spokesperson for the United Nations Secretary-General since 2014. The alumnus studied international history as an undergraduate at SFS and says that he has been able to tap into the Georgetown community in every country he has traveled to as part of his UN work.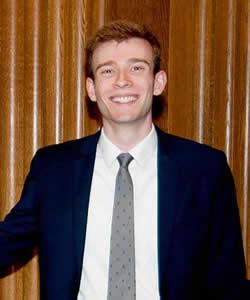 During his time at Georgetown, Matthew Quallen (SFS'16) used his historical research skills to draw attention to Georgetown University's relationship with slavery. Quallen wrote the bi-weekly "Hoya Historian" column in Georgetown's student newspaper, The Hoya, and many of his articles explored how the Maryland Jesuits' sale of 272 enslaved individuals helped to fund the university in its early decades.
Quallen became a founding member of the Georgetown Working Group on Slavery, Memory, and Reconciliation, which strives to recognize Georgetown's relationship with slavery and convene opportunities for dialogue on how Georgetown further reconciliation in the present and future. After graduating, Quallen received a Marshall Scholarship to pursue a master's degree in history at the University of Manchester before enrolling at Yale University Law School, where he worked on the Yale and Slavery Working Group.