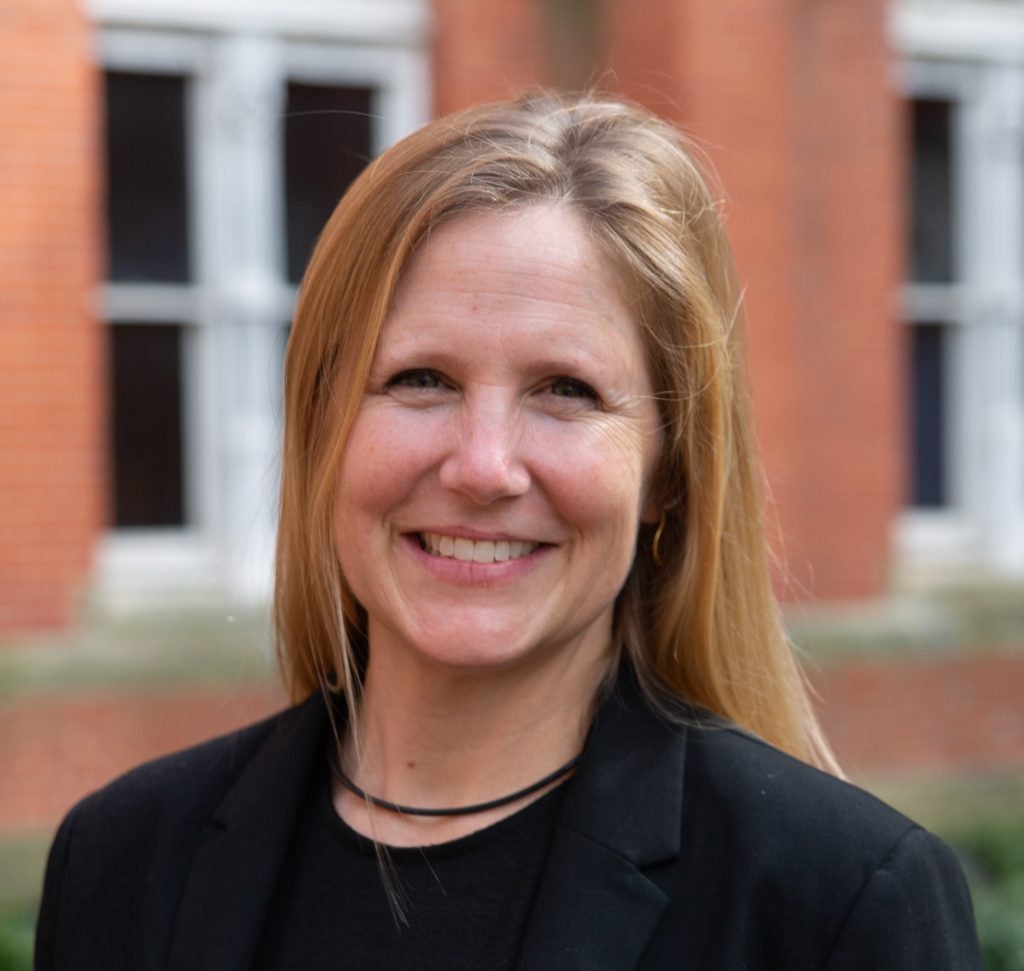 Georgetown SFS Professor Dr. Emily Mendenhall is one of 171 scholars, creatives, and scientists to receive a 2023 Guggenheim Fellowship, which is given to exceptional individuals making their mark in scholarship in their field. 
Mendenhall was awarded her fellowship in the category of Anthropology and Cultural Studies. She aims to use her grant to write her next book, which unpacks the socioemotional complexities of unexplained symptoms and situates Long COVID in a larger historical context.
Each year, the John Simon Guggenheim Memorial Foundation provides fellowships to noteworthy scholars —principally, to those working in the social sciences, natural sciences, humanities, or creative arts. Previous Guggenheim Fellows from Georgetown have included professors Jordan Sand, Michael David-Fox, Henry Richardson and Brad Snyder, among others.
Marrying Science with Political Anthropology
A medical anthropologist and professor in the Science, Technology and International Affairs (STIA) program in the SFS, Mendenhall has long been a pioneer in the fields of public health, medicine, psychology and anthropology.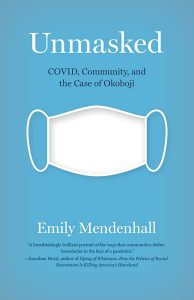 She is the author of six books, which tackle topics ranging from poverty and diabetes to cultural-political resistance against science. Her latest book, Unmasked: COVID, Community, and the Case of Okoboji, won the 2022 Norman L. and Roselea J. Goldberg Prize for best book of the year in art and medicine.
Another large part of Mendenhall's scholarship centers on syndemics: a conceptual framework that examines how diseases cluster and interact within a population. From 2016 to 2020, Mendenhall organized a four-year study related to syndemics in Soweto, South Africa, and in 2017, she was a leading author in a series of articles exploring the topic in The Lancet.
Receiving the Guggenheim
Mendenhall was attracted to the Guggenheim Fellowship for the change of pace it provides its recipients. "Raising small children while being a scholar of global health in the middle of a pandemic was exhausting," she says. "I really need a break—time to rest and recuperate while having time to read, think, and write."
After receiving guidance from mentors who had previously won the fellowship, Mendenhall submitted her application. In it, she focused largely on wanting to bridge her earlier work on trauma and chronic illness with her more recent interest in COVID-19. 
This desire culminated in the proposal for her next book: Body Sirens: Long COVID and a History of Unexplained Symptoms. The project draws on nearly two decades of research on the complexities that arise when symptoms go unrecognized or undiagnosed. 
"These symptoms, or 'sirens,' may be physical—such as pain in the back or the base of the neck. They may be psychological—such as dissociation, brain fog, or lack of focus. They may be emotional—such as deep sadness or anxiety," Mendenhall explains. "It is important to listen to these body sirens and try to decipher them: unexplained symptoms have a history—not only through the arc of someone's life but also through human history. Body Sirens tracks this history, beginning with Long COVID."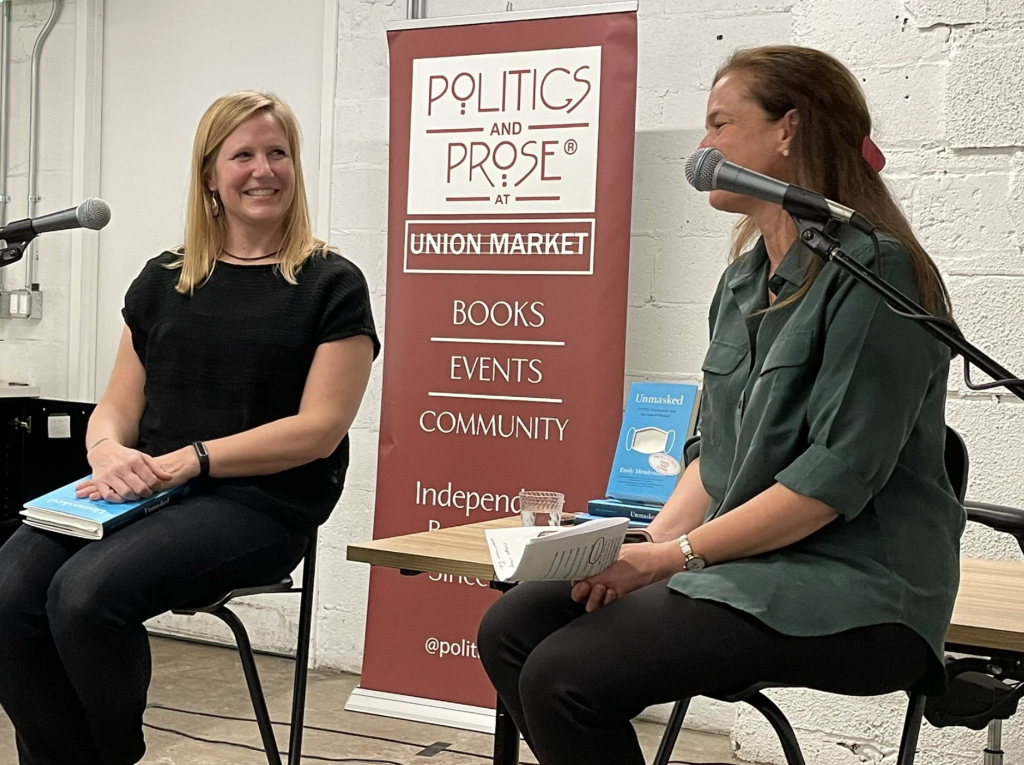 Looking Forward
The conception of Body Sirens comes off the back of the success of Mendenhall's previous work, Unmasked. 
The book explores how COVID-19 denialism has played out against the backdrop of Mendenhall's Iowa hometown, intimately weaving together themes of political performance, rugged individualism and cultural myth. 
Despite its acclaim, Mendenhall is looking to pivot away from her own community and broaden her research focus for the time being. 
"Unmasked is somewhat of a 'banned book' in my hometown," she admits. "Most people won't sell it because it revisited a very political and contentious time in the community's history. People often exhibited social caution when discussing and sharing the book with others. Others similarly talked about the book like contraband. I'm letting the dust settle before I think about doing more research in my hometown."
With the Guggenheim Fellowship, Mendenhall aims to shift some of her writing to center on climate change and mental health, in addition to Long COVID. Part of this involves curating several new 'Series' (short collection of related articles) focused on country-focused case studies of history, culture, politics, and policy of mental health care for the academic journal Social Science and Medicine—Mental Health, a publication Mendenhall directs as co-editor-in-chief. 
Alongside this work, Mendenhall will spend the bulk of the next academic year drafting Body Sirens. 
"This type of recognition will hopefully enhance wider access and readership of my scholarship," she says. "I am writing this book for a public audience, too, so I'm looking forward to writing for a broader audience."