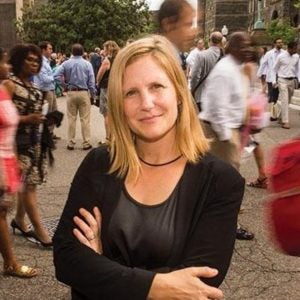 When Dr. Emily Mendenhall returned to her hometown Okoboji, Iowa, during the first summer of the pandemic, she was surprised to find business as usual. The week after Memorial Day, people milled about the streets with masks absent or askew, determinedly on summer vacation. "It was like the pandemic was not happening at all," she recalls.
Mendenhall's upcoming book, Unmasked: COVID, Community and the Case of Okoboji, unpacks the "everyday disagreements" about COVID-19 she observed firsthand in her hometown during that first pandemic summer. In addition to considering the tensions between distrust in science and personal care for loved ones, Unmasked also examines the performance of politics as social and cultural practice.
"The Difference Was Startling"
After the pandemic's onset in March 2020, Mendenhall and her family spent three consecutive months in isolation. Worried about her two small children's social and emotional development, Mendenhall and her husband decided to head for Okoboji, planning to stay with her parents who had a separate space in the basement where Mendenhall and her family could quarantine. Next door, her sister's children could be playmates for Mendenhall's daughters.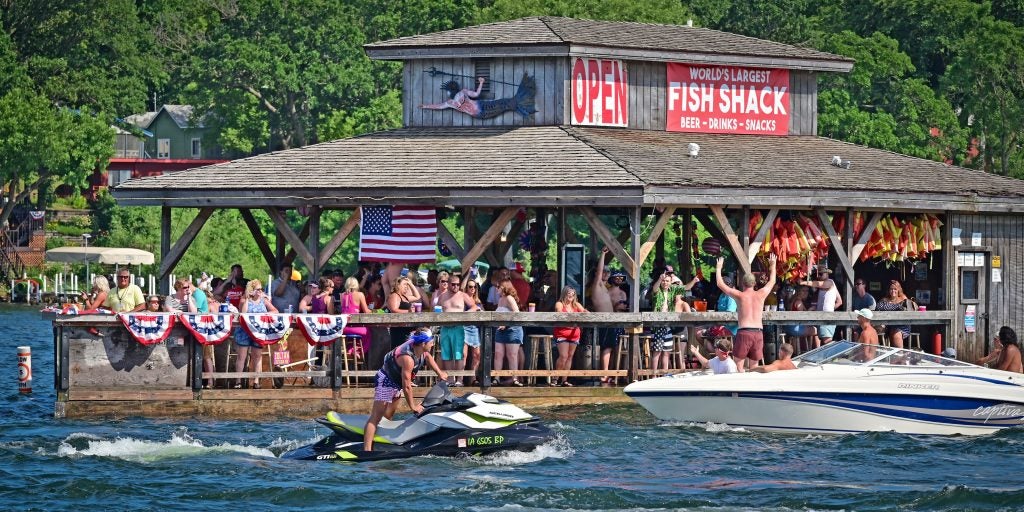 Okoboji is a small town in Dickinson County, located in the Iowa Great Lakes region. During the summer, the lakes are a popular destination for tourists, a convention which COVID-19 failed to deter. That summer, visitors from around the midwest — including Minnesota where most lake towns had closed down — flocked to the shores of Lake Okoboji, flitting between the water, restaurants and nightclubs.
"The stark difference between the DC area and northwest Iowa was startling," Mendenhall remarks. Both Mendenhall and her husband work in global public health, while her brother-in-law, a family physician, led the town's public health response. Despite local government efforts to encourage physical distancing, masking and testing, Mendenhall says many businesses ignored these guidelines. "It was shocking to see something we spent our days thinking and talking about to be largely shoved under the rug," she observes.
Then, within the week of Mendenhall's arrival, Okoboji faced its first major spike in positive COVID-19 cases. Wondering why so few people were following public health recommendations, Mendenhall decided to "roll up her sleeves" and dive into an investigation of COVID denialism.
The Perks of "Hanging Out"
A medical anthropologist, Mendenhall began with a process researchers in her field term "deep hanging out." Mendenhall engaged with hundreds of people, reaching out over Facebook Messenger, email, text, phone or having casual conversations on the sidewalk by the local park. "I was embedded within the community in such a deep way that I was able to fold back the sociocultural complexity behind what people thought, how they behaved and why," she explains. "The key is listening, learning, observing and triangulating everything you think and hear with other findings."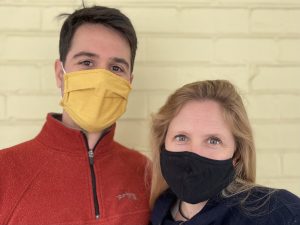 For the study itself, Mendenhall analyzed the formal views of 99 people, collected from a combination of in-depth interviews and testimonials in public forums. Mendenhall bore personal connections to many of those she engaged with — numerous interviewees were friends, friends-of-friends or old classmates — providing her with a unique position as both insider and outsider to Okoboji's COVID struggle. Those she spoke to came from a variety of employment backgrounds and held a range of political beliefs, despite the community's typical conservative slant.
Intergenerational narratives defined many conversations, illuminating why there was such strong resistance to mask-wearing and other government-recommended public health practices. History and cultural myth, in particular, are central to Mendenhall's ethnography.
In Unmasked, Mendenhall examines how white families came to occupy the region, an origin story built on Manifest Destiny, violent conflict between white settlers and Indigenous communities and Dutch Reformist influence. In concert with the 1860 Homestead Act's support for white American men to claim land, as well as settlers' fierce Protestant values, Mendenhall outlines the valorization of rugged individualism, self-reliance and resistance to the federal government in the society she grew up in.
"These [narratives and perceptions] are at the center of why people rejected masks and vaccines," she explains. "They don't think they ever needed them and thus don't want government support or directives."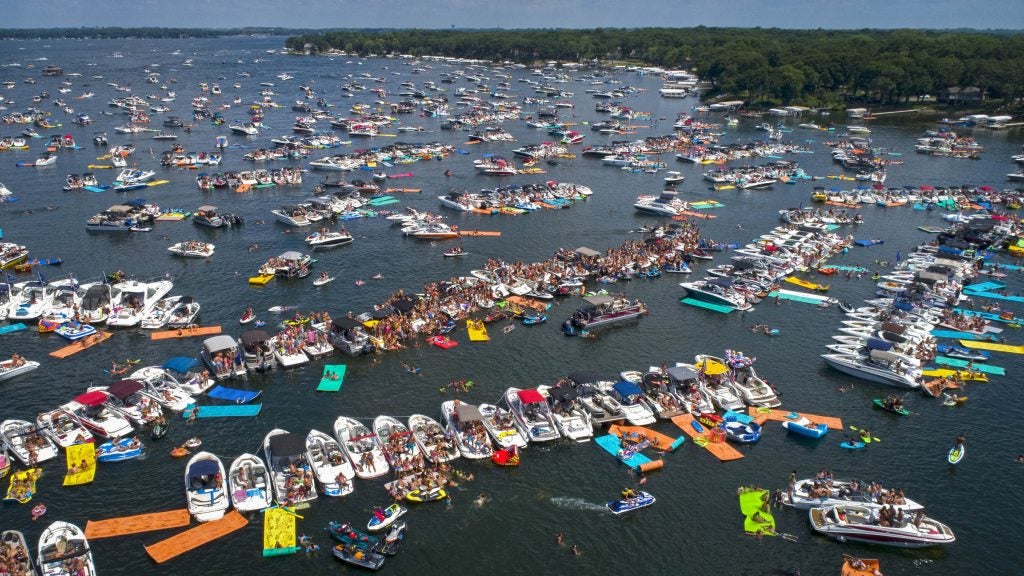 Lessons for the Next Public Health Challenge
Recognizing how these ideas underscore Okoboji's contemporary development and demographic homogeneity is key to understanding the town as "a microcosm of other white, conservative, rural and religious communities across the nation." Mendenhall stresses, "This book is a larger commentary on political divisions and the deeply cultural political resistance to science and multiracial democratic processes today."
With regard to how her work can inform the United States' leadership in the ongoing pandemic, Mendenhall advocates for compassion. "We saw other leaders bring people together and support collective social processes of masking and caring for others," she observes. Yet, in the face of broader patterns across the United States regarding acceptance and resistance to public health measures, pushback to scientific fact is an issue of particular concern to Mendenhall.
"There are reasons to seek second opinions or not medicate for every ailment," she admits, but cautions, "The mistrust sown by the local anti-vaxx movement is a huge challenge and will cause many challenges for a future pandemic." While Unmasked will not be available until February 1, and not officially launched until March 16, Mendenhall has been using her research to advocate for better strategies to reach vaccine-hesitant communities throughout the pandemic. In a recent op-ed for Scientific American, Mendenhall discusses how federal mandates can boost vaccination numbers in school age children.
Ultimately, Mendenhall hopes that Unmasked can offer lessons on how to respond to the next public health crisis, especially as it relates to the intersecting ideologies, social practices and narratives that are unique to particular communities within the United States. Understanding these specific frameworks is critical, she argues.
"Documenting the breakdown of the American response, and how different it was compared to the rest of the world matters," Mendenhall says. "In public health and medicine, it is important to write about what did not work as much as to write about what did."