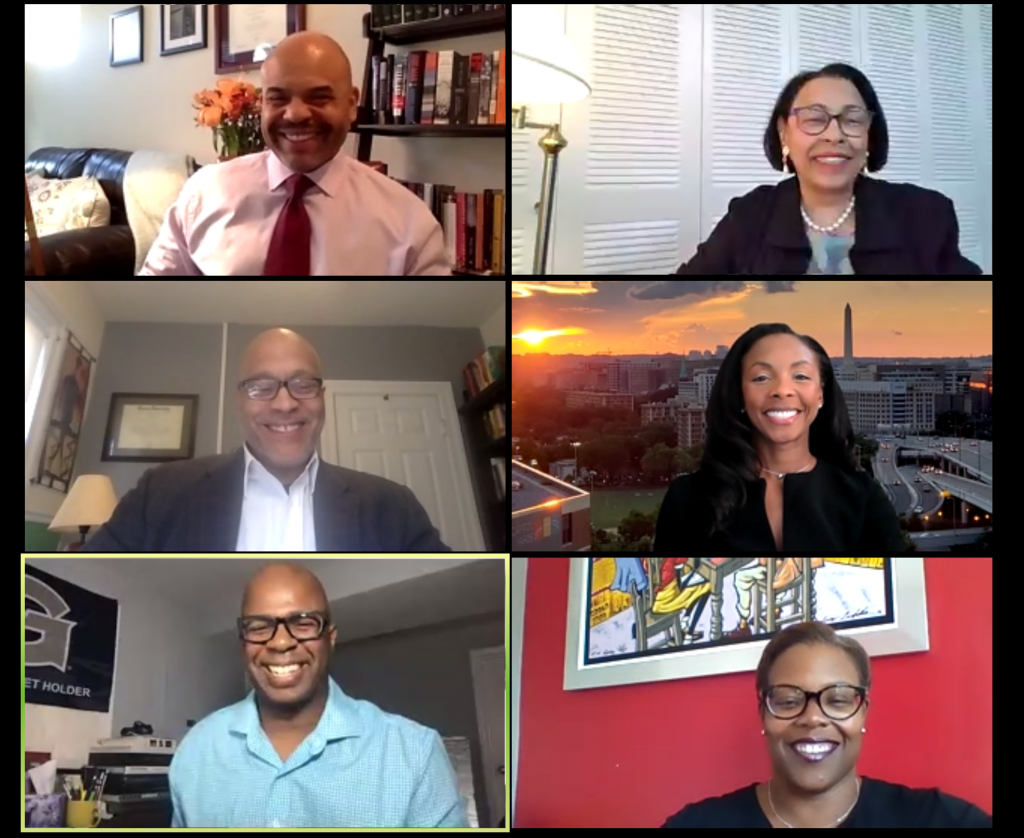 On Tuesday, October 20, 2020, the School of Foreign Service invited prominent alumni to share their experiences as Black SFS students in a virtual event titled "Looking Forward, Looking Back: Four Decades of Black SFS Alumni." 
Moderated by Prof. Scott Taylor, SFS Vice Dean of Diversity, Equity and Inclusion, the panelists — who attended the school at different times between 1968 and 2002 —  shared their personal accounts of life on the Hilltop and described how their college years impacted their careers in later life.
Taylor, who was appointed to his current role in July after SFS faculty, staff, students and alumni issued a call to make anti-racism a core principle of the school, explained the importance of examining the institution's history on race and of hearing from its Black students and graduates on how to better center anti-racism in its work.
"It's essential that we know from whence we came by looking at our history and drawing on the experiences of our SFS alumni. We've come a long way, but we haven't gone far enough," Taylor stressed.
SFS Dean Joel Hellman, who opened the event, said, "I am excited to listen and to learn and to hear from our alumni. I'm excited for them to spark a discussion within our community about what more we can do ensure that the environment within SFS is conducive to diversity and is supportive of [students of color's] careers."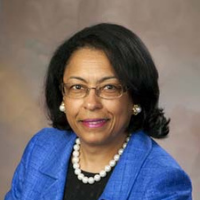 Blazing a Trail at a Turning Point in U.S. History
Cheryl Long (SFS'71), a retired judge on the Superior Court of the District of Columbia, was one of just two Black students at SFS when she arrived on the Hilltop in 1968. She described what it was like to study in Washington, D.C., at a time when the city was only just beginning to desegregate. 
"Georgetown was in the middle of what was actually an old southern town. D.C. was just coming out of segregation. Many restaurants would seat you but not serve you," she explained. 
Long went on to explain that she did not experience the same racism on campus, which she put down to the fact that Black students were so underrepresented in the student body. 
"I don't remember other students saying or doing anything ugly. I think there were so few of us that we weren't a threat to people," she said. 
Long also spoke about the difficulties she faced when working toward a career in the final years of her undergraduate degree. Systemic and institutional racism created access barriers to many of the organizations that hired her white, male SFS counterparts.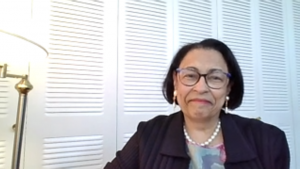 She recalled how two of her mentors — Professors Lev Dobrianksy and William O'Brien — advised her to attend law school rather than apply to the U.S. Foreign Service. They reasoned that the Foreign Service was unlikely to hire a woman, especially a Black woman, whereas law presented more opportunities for women of color. 
While Long said she appreciated the frank advice of her professors, she condemned the racism and misogyny that pervaded many of the career pathways in international affairs.
She observed, "Getting the President of the United States to make me a judge was easier than me getting into the Foreign Service!"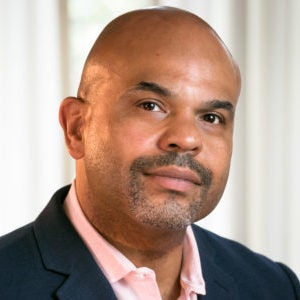 Finding Fellowship in Georgetown's Black Community
Saladin Ambar (SFS'90), author and Associate Professor of Political Science at Rutgers University, recalled what it was like to come to Georgetown to study African history and politics at a time when prevailing narratives about the continent focused on corruption and poverty.
"I was like, where's the rest of Africa that is this whole other thing?" he remembered.
He also described his experience of starting college as a seventeen-year-old Black man from a lower income, New York City background. "It was eye-opening, being in another world altogether. The class dynamic was difficult," he said.
Ambar says that, while navigating Georgetown could be challenging, he had support from fellow Black students as well as mentors such as William Reid, who served as Director of the Center for Minority Student Affairs (now the Center for Multicultural Equity and Access). 
"By the time I left [Georgetown] in 1990, I revered people like Bill Reid, and others, who gave so much to me and so many Black students. The Center for Minority Students Affairs was a haven to talk about issues of race and politics," he explained.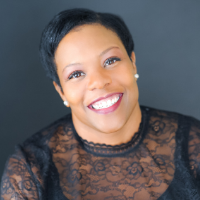 Kaya Henderson (SFS'92) formerly served as Chancellor of D.C. Public Schools and is currently the CEO of Reconstruction, a company that develops supplemental K-12 curriculums exploring Black history and culture for Black students. 
Like Ambar, the personal connections she made with her Black classmates helped her to thrive at Georgetown. "I found my home in the Black community at Georgetown," she said. "There were individuals across the university who looked out for us and mentored us all along the way."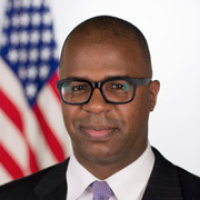 The Power of a Strong Network of Peers
Zaid Zaid (SFS'97) — who served as Special Assistant to the President and Associate White House Counsel for President Obama and now works on the Public Policy, Strategic Response team at Facebook — reiterated the importance of having Black peers and discussed how he strived to look out for younger Black students. 
"While I was at Georgetown, I always made sure to reach out and pull the Black SFS students under my wing," he said. "I always felt I needed to do that, because other people did it for me…I wish we had more Black students in SFS [now]."
As one of a handful of Black students in SFS, Henderson says that her small cohort, coupled with racist perceptions about Black students, had an impact on her Georgetown experience.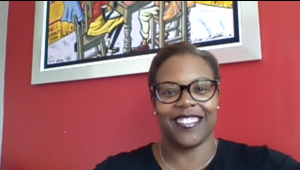 "People really didn't understand why Black students wanted to be out in the world in the international space," she recalled. "[Because of the smaller cohort of Black students] I found there to be a significant difference in the support that I received in SFS versus the larger university community."
Brionne Dawson (SFS'02), Senior Director of East and Southern Africa at the U.S. Chamber of Commerce, noted that recruiting more Black students and providing opportunities for them to connect with one another had important consequences for students' future careers.
"I think that there are ways that Georgetown is uniquely positioned to create connections for students and alumni, to help them navigate some of the complexities of making career decisions," she said.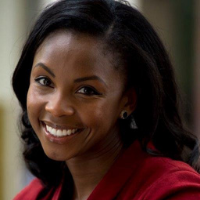 "A Force for Good and Impact in the World"
From Long's account of the dearth of international affairs career opportunities for Black women in the 1970s to Ambar's frustration with how Africa was perceived in IR theory in the 1990s, the panelists each shared their insights into the experience of studying and working in international affairs as Black Americans.
Ambar recalled that he often approached his studies differently to his white classmates. He said, "I was coming into the School of Foreign Service not to implement American foreign policy, but to change it."
Ambar said that the classes that took a more critical approach to U.S. foreign policy, particularly with regard to countries outside the Western world, have most influenced his research on U.S. domestic politics.
Dawson similarly emphasized the importance of taking a clear-eyed look at U.S. policy at home and abroad. Recent police killings of and violence against Black people require the international affairs community to reconsider how the U.S. engages on the international stage, she argued.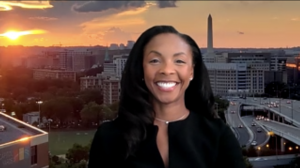 "In human rights, use of force, criminal justice reform, I see many areas for greater self-reflection and greater interrogation of U.S. foreign policy and for building a talent pipeline for foreign policy professionals who are seeking to be better practitioners in the field," Dawson said.
By recruiting and nurturing students, especially Black students, who are passionate about racial justice and its international implications, SFS can implement positive global change, she continued.
She explained, "Georgetown can help draw some connectivity between what is often seen as very distinctly different domestic and foreign policy worlds and use that to be a force for good and impact in the world."