On July 23, 2020, Dean Joel Hellman announced the appointment of Dr. Scott Taylor, Professor and Director of African Studies in the Walsh School of Foreign Service, as the inaugural Vice Dean for Diversity, Equity and Inclusion at the School of Foreign Service. 
A longstanding SFS faculty member, Taylor's research and teaching explores African politics and political economy, with particular emphasis on business-state relations, private sector development, governance and political and economic reform. He will step down from his role as Director of the African Studies program to take up his new position, the first of its kind at SFS.
In the role, Taylor will work alongside the SFS community to formulate and implement measures for better representation and opportunities for underrepresented groups and individuals in the school's curriculum, programming and recruitment, and to promote an understanding of and appreciation for diversity—including how it relates to race, ethnicity, gender, sexual orientation, nationality, ability, socioeconomic status and religion.
Responding to Calls to Center Anti-Racism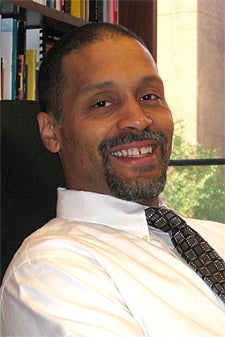 Taylor's appointment comes after more than 800 SFS faculty, staff and students signed a public call to action in mid-June to make anti-racism a core principle of the School of Foreign Service. Appointing a Vice Dean for Diversity, Equity and Inclusion was a key action point in the agenda formulated by the ad-hoc SFS faculty anti-racism working group that organized the call.
In a public statement issued on June 1, in response to the killings of George Floyd, Breonna Taylor, Ahmaud Arbery and many other Black people at the hands of police and racists, Hellman committed the school to supporting the domestic and international fight against racism and injustice. The creation of the new Vice Dean position and Taylor's appointment is a major step forward for efforts to center anti-racism within the school, Hellman says.
"It is important that we have someone on the leadership team dedicated to engaging our community from outrage to action on racism, inequality and injustice," he says.
"But one person cannot substitute for the responsibilities of our whole community," he continues. "The ad-hoc faculty group has recommended a set of concrete reforms, while many centers and programs have drafted their own action plans. We will soon publish these to generate debate within our community and, hopefully, to solicit further recommendations from students, faculty and staff. Then, we need to move forward to make change happen."
Taylor says he is looking forward to working with the SFS community to create a bold and innovative diversity, equity and inclusion agenda. "It's very exciting," he says. "My colleagues in the SFS have developed a robust anti-racist agenda, which I will help to implement. But, beyond that, I think I'm going to have a lot of latitude in this new position."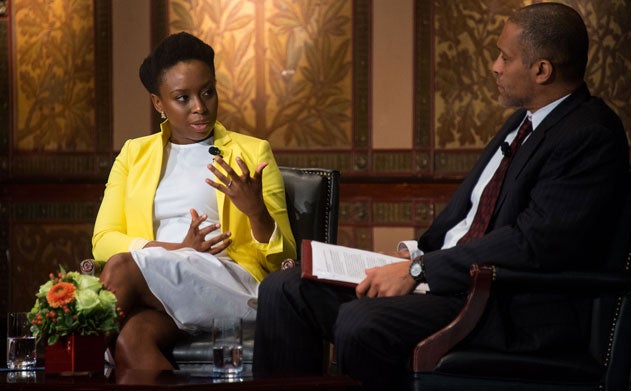 A Plan of Action for Change
Drawing upon recommendations from SFS faculty, staff and students, Taylor has already identified three key areas where SFS can make progress: recruiting diverse faculty and students; developing a more inclusive school culture and incorporating diverse scholarship and perspectives within the SFS curriculum. 
"As stated in the Call to the SFS Community to Commit to Global Anti-Racism, we must recognize how whiteness and other forms of privilege inform the school's underlying values, guiding everything from financial decisions to which students are admitted, and how faculty are hired and which classes are taught," Taylor says.
Connecting with underrepresented students, faculty and staff is one of Taylor's first priorities. 
"Part of this position is to serve as a resource for students, faculty and staff who experience discrimination because of their identity. But I don't want to sit back and wait for them to come to me," Taylor says. "Very early on, I want to engage in outreach to these individuals and their allies."
He is also committed to working with all faculty across the school, including those who might be less accustomed to incorporating diverse scholarship in their teaching. 
"I will be, and already have been, aided in this effort by my SFS colleagues in the anti-racism working group, who have been so bold in driving this initiative," he says. 
"The next step is reaching out more broadly to colleagues to try to build bridges with them," he continues. "There are people who have taught the same scholars, voices and perspectives for years, because that is what they know. Those are the colleagues who we can work with to bring in as allies."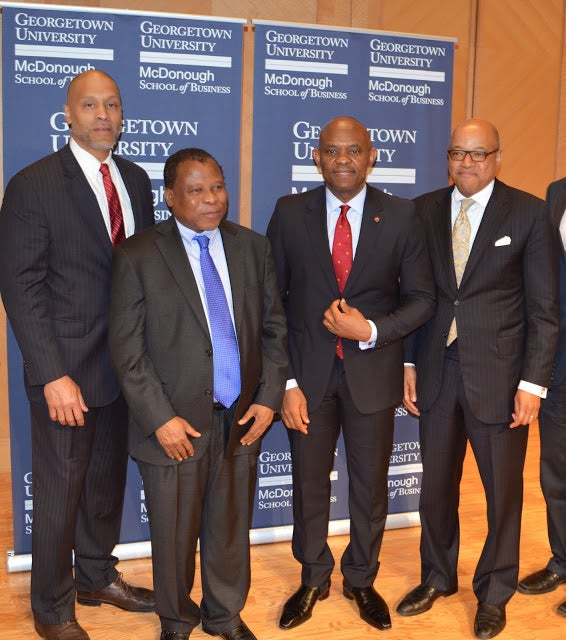 Incorporating Diverse Perspectives in International Affairs
Developing a more diverse curriculum and building more representative cohorts of students and faculty is not only the right thing to do, Taylor says, but is fundamental to fully engaging with and advancing the academic practice of international affairs. 
"From its very founding, the field of international relations has been a predominantly Euro-American sphere of research," Taylor explains. "This is reflected in the way the world is ordered, in terms of national hierarchies that reinforce racial hierarchies, the diminution of Africa and other regions populated by people of color, as problem areas rather than as equal members of the international community and the fact that non-white, non-male, non-Western voices are often shunted aside."
"The exclusion of diverse perspectives allows for the replication of national and racial hierarchies in what we do, think and write," he adds. "Part of this is a consciousness-raising exercise, to say that, as a preeminent school of international affairs, we have to be at the forefront of thinking about these issues."
A New Role in a Historic Moment
Taylor's appointment comes at a historic moment of reckoning with systemic racism in the United States and across the globe. Over the past two months, widespread protests have drawn millions into the streets of cities and towns around the world as communities demand accountability and change in response to police killings. 
"This is a singular moment," Taylor says. "In a way, it's terrible. It's awful that the catalyzing event for everything that's happened in this country in the last seven or eight weeks was George Floyd's execution." 
Taylor describes the deep, personal pain he and his family experience every time they hear reports of racist violence claiming the life of yet another Black person. Previous inaction on the part of powerful institutions and white society made him skeptical that George Floyd's death would precipitate any meaningful change.
"I have two teenage sons and every time there's an event, such as a police killing, or racist violence, I would have to have 'The Talk' with them, to try to prepare them and keep them safe," he says. "Black people in this country have been saying 'enough is enough' for years and shouting into the void."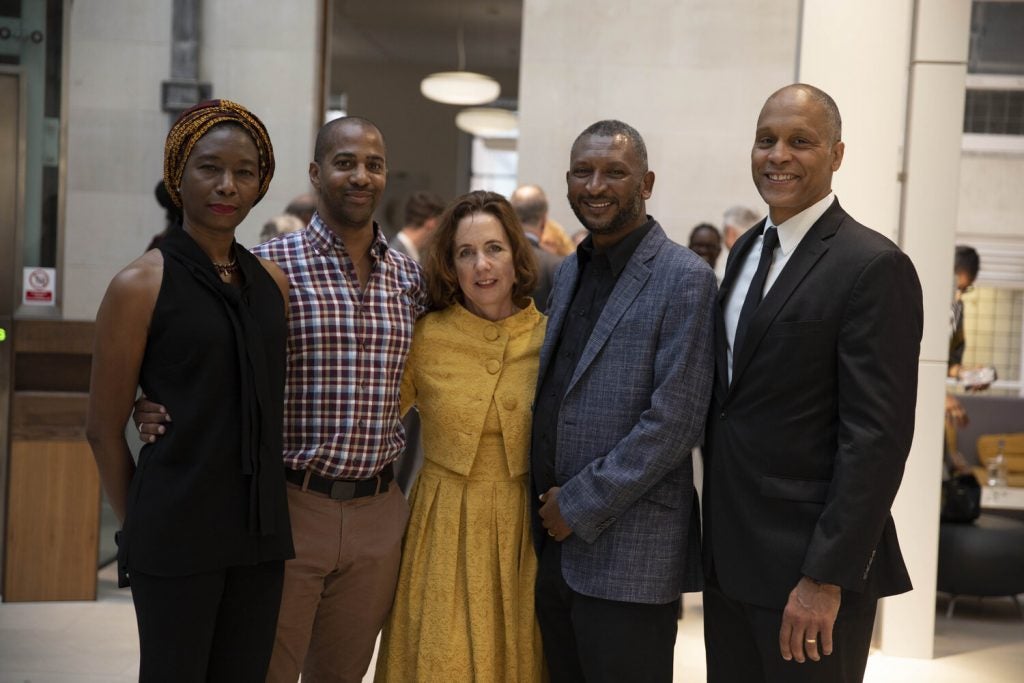 "So, when George Floyd was killed, who could have imagined that, in all the horrible brutality that has been visited upon Black people in this country, this one event would catalyze an inter-racial, international, multi-generational movement to mobilize people in this country?" he continues. 
Taylor has been impressed by the efforts of the Georgetown community to challenge racism, in wider society and at the university itself. "Georgetown could not have walled itself off from this movement. And I'm so glad that it hasn't," he says. "Instead, faculty, staff and students, from all over the university, are all working on how we confront this."
Taylor stresses that those calling for change must now take action to foster genuine anti-racism work on campus. 
"We have to ask ourselves, 'What do we want the school to look like? How do we shape the future that so many of us in the U.S. and around the world are demanding?'" he says.
Drawing on Personal, Professional Experience and the SFS Community
Taylor believes that his personal experience of racism in the United States will help him in his new role, but he also plans to draw on decades of professional experience in his scholarly and administrative work.
"I do think that having experiences as a Black man growing up in this country gives me a level of understanding and empathy for students and like-minded colleagues," he says. "And my scholarly and programmatic background at African Studies has sensitized me to many of the [relevant] issues in a way that some others in academia haven't been."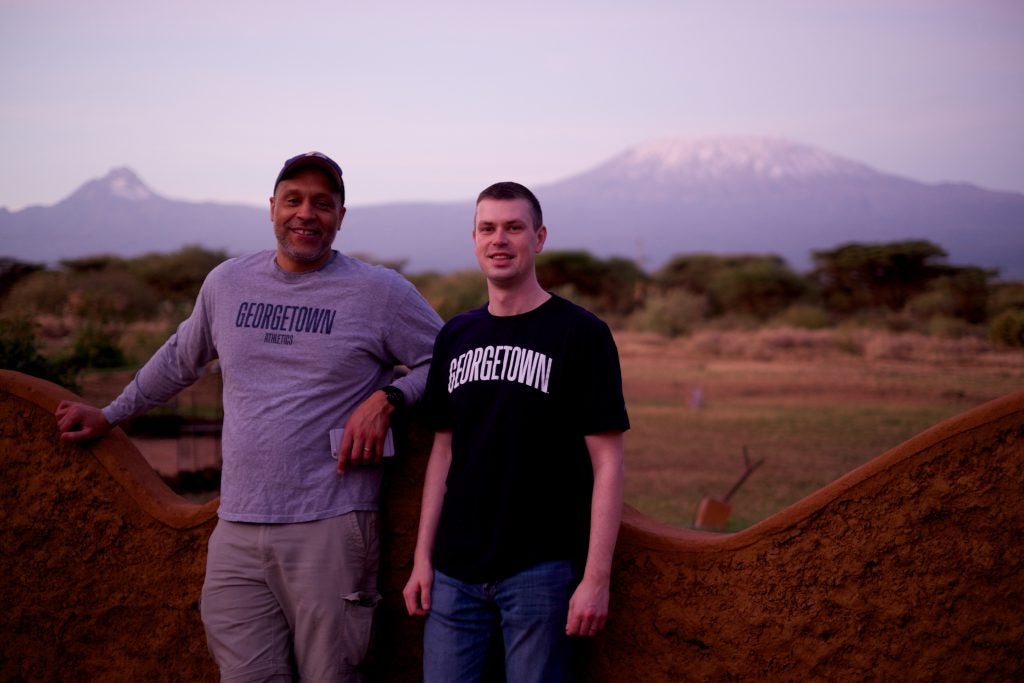 "As Director, I work with a diverse group of students in our program," he continues. "And African Studies is a place where Black authorship and scholarship is valued and incorporated into our curriculum. Race is one facet of inclusivity and I'm already sensitized to that part of the work."
Taylor will continue to teach within the African Studies program, but says he will miss the opportunities he enjoyed as Director to engage with current and former students. "It's been a real privilege to be able to interact with students who I taught in my twenty years at Georgetown, but also those who graduated long before I got here and are still invested and interested in what we do," he says.
However, while Taylor will miss his outreach work in African Studies, he is excited by the prospect of engaging substantially with the whole SFS community. In fact, he believes that school-wide collaboration will be crucial to his success in the role. 
"There are so many people across Georgetown and the School of Foreign Service who have been doing excellent work already in this area," he says. "I need to lean on these people, our students and colleagues, and I need to listen to them. It will be a steep learning curve and I look forward to it!"
He adds, "To use a familiar African expression, 'it takes a village.'"