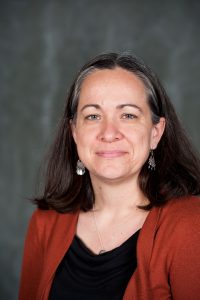 Having spent fourteen years as a core faculty member of the department, Prof. Lahra Smith begins her new role as director of the African Studies Program with a deep understanding of the program's needs and a passion to build on its successes.
A student of African studies since her undergraduate days, Smith is mindful of her responsibilities as director.  "Since my own life as a scholar and teacher comes from African Studies, the privilege of leading an African Studies program is of great consequence to me," she explains. "We study a large continent that is often under-appreciated by the west for its innovation and creativity. But our students are full of ideas about how to build pan-African connections, and I will work with them to continue this tradition."
"The program is celebrating its 40 year anniversary, so that is an amazing time to reflect on the accomplishments and opportunities for our program," she continues. 
African Studies celebrates this milestone at a time when COVID—19 and anti-racism movements are reshaping global affairs and regional relations. In response, Smith hopes to work with her colleagues to develop a curriculum that grapples with these issues, create stronger linkages between the program and the African continent and continue the program's tradition of building a supportive community of students, faculty, staff and alumni.
A Longstanding Commitment to African Studies 
Smith brings an extensive African Studies background to her role. "I am a product of African Studies," she says, citing her early interest in the field as an undergraduate, when she wrote her anthropology thesis on the politics of development in Zimbabwe and attended her first African Studies Association (ASA) meetings.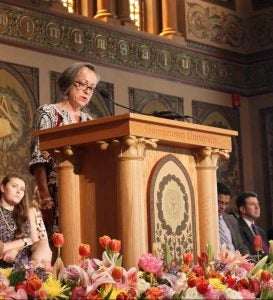 After working for USAID in Kenya, Smith completed a Master's in African Studies and a PhD in political science at UCLA, focusing on African politics. In addition to her role in the African Studies Program, Smith is also the Center for Social Justice Faculty Fellow for African Migration and a research fellow with the Institute for the Study of International Migration.
Smith's research focuses on political institutions and citizenship, and specifically on the ways in which citizens are formed. For Smith, her academic work and scholarly principles are inseparable from her teaching and mentorship at Georgetown. "I extend my approaches to human interaction to my teaching and mentorship, seeing these relationships as fundamentally about prioritizing the expansion of opportunity and equity," she says.
Smith's compassionate and student-led approach to teaching is appreciated and acknowledged by her students. In April, she received Georgetown University Women in Leadership (GUWIL)'s Professor for Others Award.
Smith's ability to connect with students who might find navigating Georgetown more difficult than their peers may be attributable to her personal experience of college. "I am a first-generation college student and a McNair Scholar [a federal program supporting graduate study for underprivileged or underrepresented students]," she explains. "These experiences shaped how I think about the work of making Georgetown more accessible and comfortable to students from diverse backgrounds."
Priorities for the Program
Smith intends to build on the accomplishments of the African Studies Program's previous directors, especially Prof. Scott Taylor—who held the position until he was appointed Vice Dean for Diversity, Equity and Inclusion—and Prof. Gwendolyn Mikell.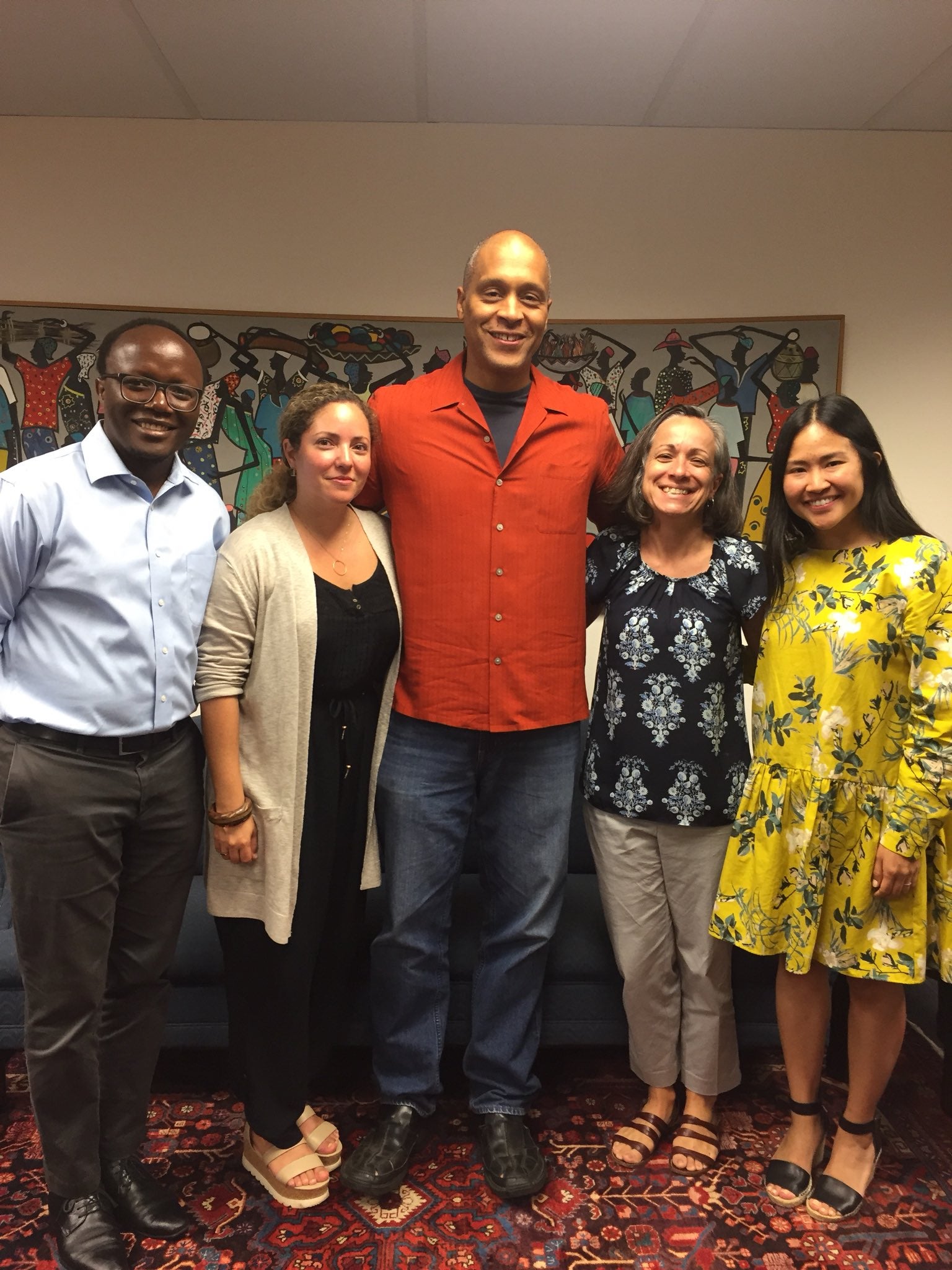 "Both of them saw the expansion of the numbers of students completing our certificates, and they worked to grow the opportunities for students to study and travel for research in Africa," Smith says of her predecessors.
Now, Smith will build on their legacies with plans to expand the academic offerings in African Studies and provide more opportunities for students to study and work in the continent. "There is room for us to grow the types of subjects we teach, including in music and the arts, as well as environmental issues," she explains. "We need to continue our teaching of Swahili and perhaps try to expand our offerings in African languages."
"With a growing, youthful and diverse population, the 55 countries of Africa provide so many educational and career opportunities for Georgetown students," she continues. "Getting students to Africa for study and research will be essential."
Committing to Anti-Racism as a Core Principle
Smith takes the helm at the African Studies Program at a historic moment, when international anti-racism protests and the COVID—19 pandemic are exposing deep injustices and inequalities at the heart of global society. 
For Smith, it is imperative that the African Studies Program continue to tackle the issue of racism head on in its academics and programming. "We as a program are thinking now more than ever about how to connect our long-standing concern with anti-racist work and that of the Black Lives Matter movement in the U.S.," she says.
"Across Africa, there is more talk about global solidarity around policing reforms, and the activism of Black and African-diaspora students in the work of anti-racism in the United States inspires campaigns on both sides of the Atlantic," she continues. "In the African Studies Program, I will support these efforts through course development and programming that is committed to the principles of anti-racism."
Connecting with students, as well as invested faculty, staff and alumni, on how to engage anti-racism in the work of the program is a key priority for Smith. She stresses, "I welcome any and all of these constituencies to find me in the coming months to share their ideas for our agenda." 
Building Community During a Pandemic
COVID—19 has presented additional challenges, most notably the travel restrictions which prevent faculty and student research travel to Africa, which Smith says is "really core to our mission as a program."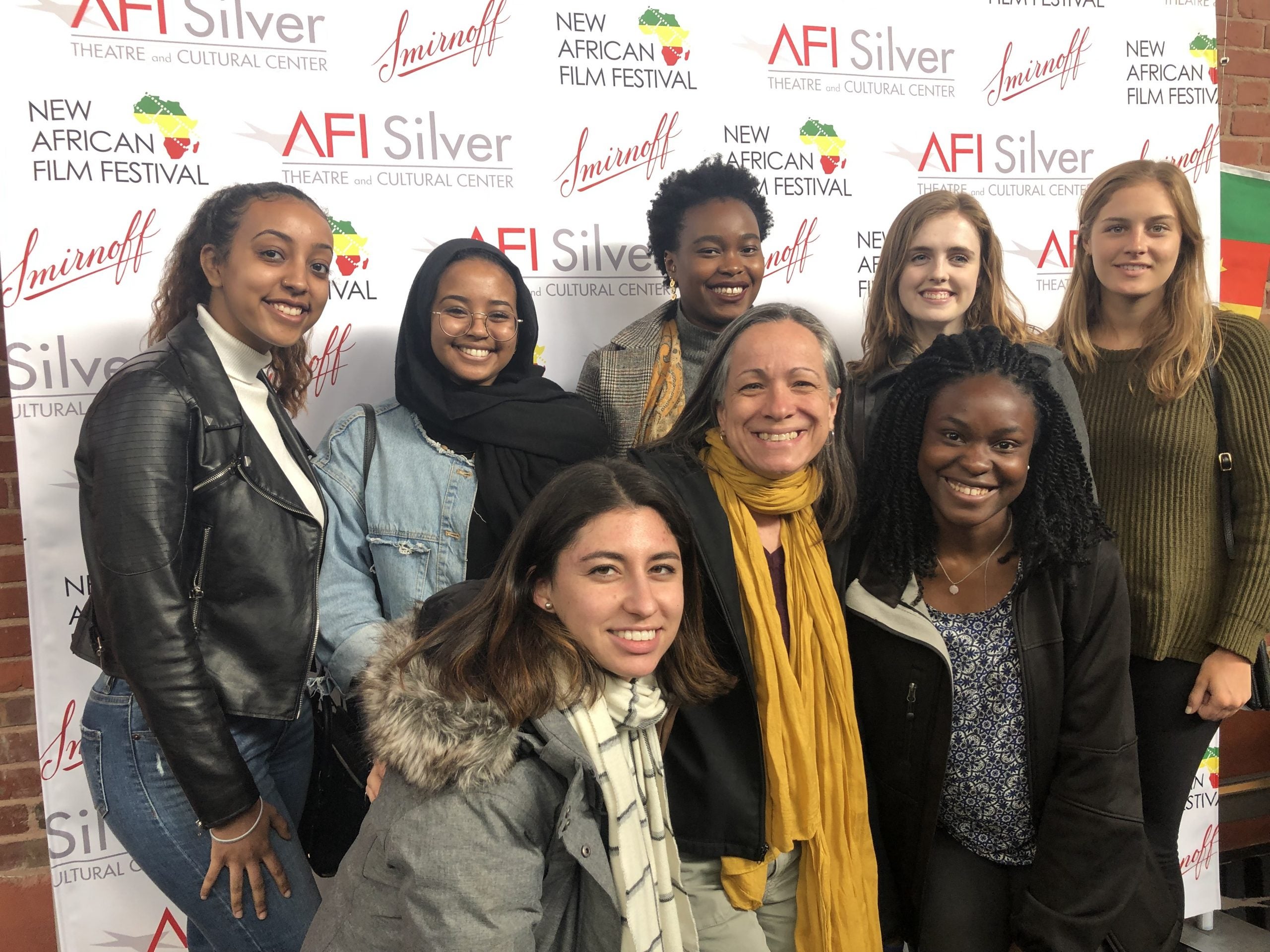 While the pandemic and virtual learning have changed the program experience, Smith is looking for alternative ways to engage with students and faculty, as well as with their colleagues at African universities, through online events. She says, "Our spirit of community is as strong as ever and I am confident that we will use these months to support and sustain each other in African Studies."
And she is sure that her colleagues will do everything they can to support their students and the program. "The faculty are spread across a diverse array of disciplinary departments and I know they will bring their energy for course development and fundraising ideas to the fore at this time," she says.
For Smith, collegiality is a hallmark of the African Studies Program, and she fondly remembers previous years' events in the African Studies office in the ICC. "Our events have always featured food and music and a sense of support and engagement that are unparalleled," she says. 
Though the African Studies community can no longer gather in person, Smith is determined to keep alive the program's sense of solidarity. She plans to reach out to student groups engaged in the study of the continent, such as the African Society of Georgetown (ASG), the Black Student Alliance (BSA) and the Africa Forum, as well as alumni and staff. 
"We have a vibrant alumni community as well, and alumni have shown their enthusiasm for our program by joining us as many of our events shifted online," she says. "Staff members have helped us keep afloat, since we have relatively smaller numbers of faculty, and we could not do our work without their help."
And while things may be difficult for everyone right now, Smith is certain of one thing: the Georgetown African Studies community will carry the program forward. She says, "We have always said that what makes our program unique is the community—we have a shared mission and we care a great deal about each other."