The Islamic Hajj, an annual pilgrimage Muslims from around the world take to Mecca, Saudi Arabia is the largest annual gathering in the world. The Quran (the Muslim holy book) requires all Muslims, if they are financially able, to make the Hajj at some point in their lives.
For one SFS alumnus, the late Ambassador Harold B. Minor (SFS'1927), an impending crisis during the Hajj in 1952 presented the opportunity to help mend relations with the Arab world.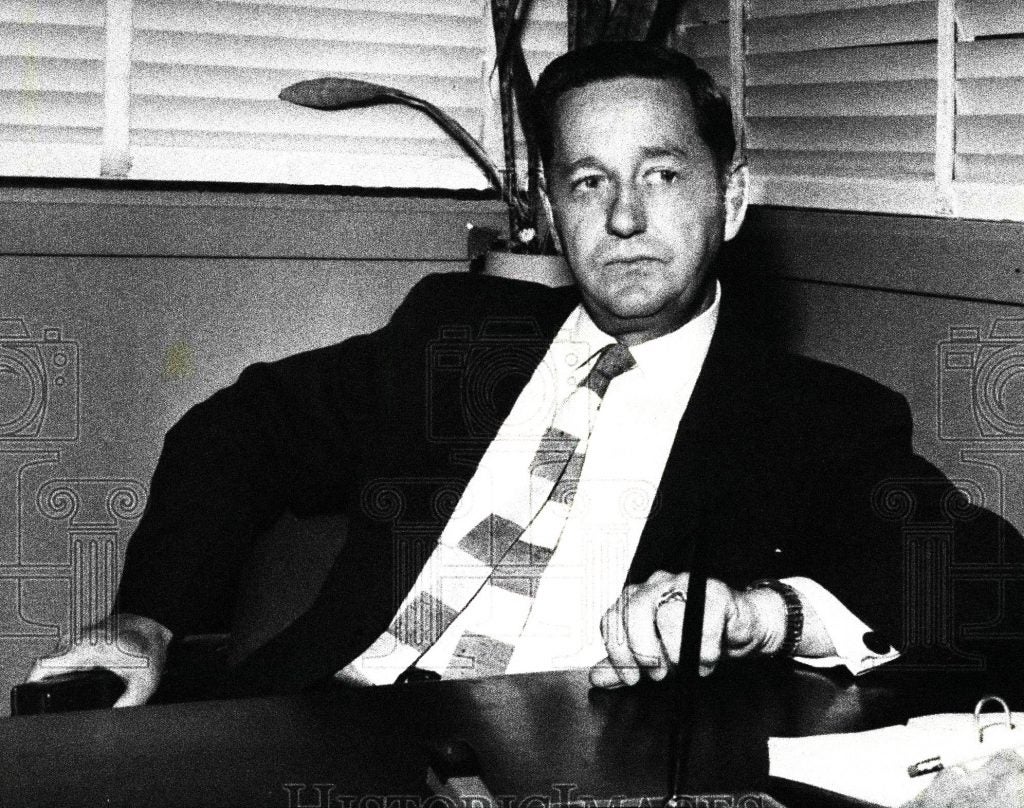 Minor, a member of the Class of 1927, came to the School of Foreign Service from Holton, Kansas. Known to his classmates as "Bill," Minor knew even in his SFS days that he wanted to be a Consul General.
Matriculating to a career in the United States Foreign Service, Minor worked in Mexico, Columbia, Brazil, Palestine, Iran, Afghanistan, and Greece in addition to Lebanon, where he served as Ambassador from 1952 to 1953.
While Ambassador to Lebanon, he focused on strengthening U.S. relations with the Arab World. In 1952, during the Hajj, many pilgrims had booked flights traveling through Beirut, the capital of Lebanon. Because Saudi Arabia had waved the entrance free to Mecca that year, flights were overbooked and many ended up stranded in Lebanon, unable to complete their journey.
As Time Magazine reported under the headline "Airlift for Allah" in September 1952:
Saudi Arabia's King Ibn Saud, whose oil-rich country includes Mecca, had lifted the usual tax of $52 per pilgrim. Agents of the three local airlines began selling tickets to Jidda like hot cakes. But when the holders turned up in Beirut, they found that there were not nearly enough planes to carry them. The hajjis began piling up in Beirut's streets, in the mosques and at the airport.
Minor promptly dashed off a "night action" (most urgent) cable to Washington, pointing out that here was a real chance for the U.S. to make friends in the Arab world. Something of a miracle then happened: the State Department got the point. At Rhein-Main airport in Wiesbaden, Germany, at Wheelus Field in Tripoli, at Orly Field in Paris, U.S. airmen were suddenly alerted for special duty. Three days later, the first of 13 huge U.S. C-54s landed at Beirut's airport. Next morning Operation Hajj was under way.
Each clutching a box lunch (bread, olives, cheese, fruit) provided in haste by the American Friends of the Middle East (organized by U.S. Columnist Dorothy Thompson), the hajjis were hustled aboard the big planes, 50 to a flight. All day long the transports shuttled back & forth to Jidda. One old man, deaf and blind at 85, was led aboard a plane by his son. "This is help sent by Allah," the son told the U.S. pilot. "We are linked together today by love and faith."
Thanks to Minor's leadership, the U.S. military helped transport 3,700 pilgrims from Lebanon to Saudi Arabia over a period of five days. The operation was a huge success, and in addition to helping these stranded migrants, it had the added benefit of improving Arab perceptions of the United States.
As one Time reader, Robert S. Alvarez of Nashville, Tennessee would write to the magazine, "I read your article "Airlift for Allah" [Sept. 8] three times. What a thrill—to read of our big, bumbling State Department actually showing a little imagination. This is the kind of thing they ought to be doing every day in the year—instead of once a decade . . ."
After his time as Ambassador to Lebanon, Minor would continue to be active in American relations with the Middle East. Under Minor's tenure as President of the American Friends of the Middle East, the organization opened new field offices in Amman, Jordan, Arab Jerusalem, and Karachi, Pakistan. Minor retired to Deland, Florida and died in 1984, survived by his wife Marian, a daughter and two sons.
Minor, who graduated from the School of Foreign Service in its first decade, made great contributions to American relations with the Middle East and laid the foundation for many others to follow in his footsteps.