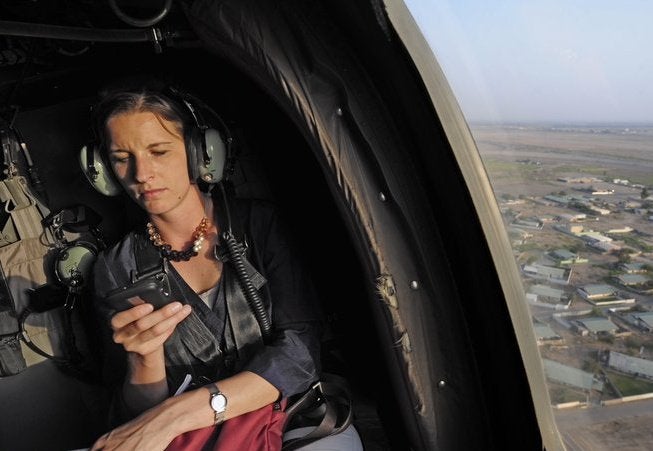 Throughout transitions across the world and between the public and private sectors, problem solving has been a common thread in MSFS alumna Bailey Hand's career trajectory. After graduating from Georgetown in 2003, Hand began hands-on work deep in the Department of Defense, working on-site in the Middle East and in Washington, D.C., for ten years before transitioning into the private sector to consult at Boston Consulting Group (BCG).
"My experience at BCG involves far fewer helicopters, but it is still all about finding solutions to problems," said Hand.
Solving problems is more than just a career focus for Hand. At MSFS, she took the Global Politics and Security Concentration and earned a Certificate in Refugees and Humanitarian Emergencies, focusing largely on conflict management throughout her course of study. As MSFS prepared her for her later career, the people in the program also motivated her to succeed.
"Hands down, the people at MSFS are the best part, from students, to professors, to administrators. I'm still very close with those I met during my two years there and have built relationships with other MSFSers I've met throughout my career," said Hand.
The training that Hand received at MSFS has directly influenced her career experiences. "My coursework at MSFS helped me build the critical foundation of skills to rapidly analyze a situation, outline the potential options, and communicate detailed and implementable recommendations that has served me throughout my career. My focus on conflict management and refugees gave me a unique capability to bring to the Department of Defense at a critical time."
Hand entered the Department of Defense in September 2003 as a Presidential Management Fellow in the Office of the Secretary of Defense. A few months later, she set off for Iraq, and spent the next 10 years between Washington, D.C., and Afghanistan as the Deputy Director for Afghanistan in the Office of the Secretary of Defense, a Strategy Advisor to NATO's Senior Civilian Representative for Afghanistan, and the Special Assistant to the Secretary of Defense, among other positions.
"Each assignment held its own excitements, whether [I was] helping stand-up and transition the governance structure of a country, fighting for new legislation on the Hill to enable our civilians and military to operate better together in the field, briefing the Secretary before his meetings with the President, or flying to far-flung bases in Afghanistan to conduct civil-military planning to improve our partnership with the Afghan people," said Hand.

Hand, in the background, at a strategy meeting.
Her experience in the public sector was always based in problem solving, whether Hand was advising NATO or serving in a strategic leadership position in the Office of the Secretary of Defense. While she continued to call on her skillset earned in MSFS, her experience with the Department of Defense added new depth to her professional and personal growth.
"It was an incredible experience that I feel honored to have enjoyed. The mission and the camaraderie and professionalism of the military and civilians who serve our nation were deeply inspiring," said Hand.
After ten years of diverse experiences in the public sector, Hand decided it was time to test her skills in the private sector. In the hopes of expanding her professional scope, Hand started work as a consultant at BCG, where she planned to gain a better understanding of the "approaches and tools for transforming the way a large organization, like any in the public or private sector, operates and manages its resources."
In her first two years at BCG, Hand continued to strategize the transformational moves that improve an organization's outcomes, focusing largely on the private sector before transitioning back into the public sector through strategy consulting. Through all of the transitions, she has found that the same problem-solving mindset has brought her success in her educational and professional experiences.
"I find a lot of the same skills apply. I have to get up to speed on a new project and client rapidly, find the best way to work with my team and across various parts of an organization, deeply understand the challenge we are facing and break down how best to resolve it, and develop and assess our options, all while communicating clearly and succinctly," said Hand. "It is all about adapting those basic skills to your situation."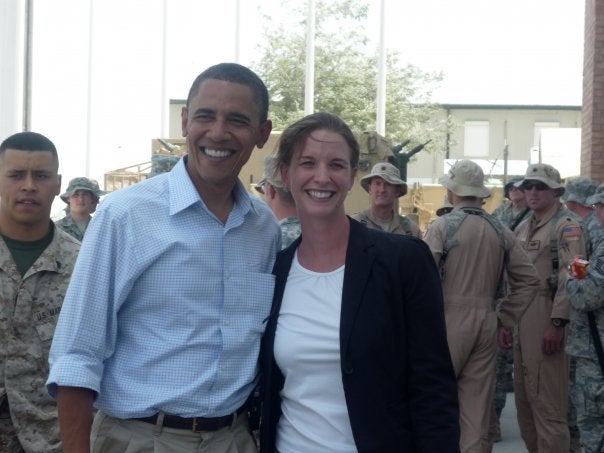 And, to other SFS students interested in consulting, Hand urges them to go for it. "Do it! It will provide you an incredible professional skillset and open a range of options for you." She advises, "Think carefully about your narrative: what do you bring to consulting and how have your experiences prepared you for this position? And as always, find people you like working with – the hours are long and you should enjoy it."