This fall, SFS welcomed 11 new faculty members, encompassing a range of disciplines from sociology to security.
For a number of these faculty, this year marks a return to the Hilltop, either as former adjunct professors or alumni. Whether new or returning Hoyas, each of these professors—Gözde Güran, Shenila Khoja-Moolji, Yeonju Lee, Megan Lickley, Pauliina Patana, Kwame Edwin Otu, Diana Dumitru, Marcus King, Andrew Imbrie, Sara Bjerg Moller and Heidi Urben—brings a wealth of knowledge and expertise to the SFS community.
Gözde Güran
Assistant Professor
Department of Sociology and Walsh School of Foreign Service
Gözde Güran joins Georgetown as a professor of Sociology and Foreign Service studying the development of economic exchange during times of crisis. Güran's dissertation, "Brokers of Order: How Money Moves in Wartime Syria," and her current book project examine these changes through the phenomenon of hawala, a system of informal money exchange. Güran's spring course, Money, Markets and Morals, considers this example along with the broader ethical responsibilities and implications of markets.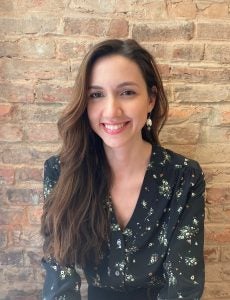 Güran completed a bachelor's degree in Political Science from Boğaziçi University (Istanbul), a master's in Middle Eastern Studies at New York University and a Ph.D. in Sociology from Princeton University. Her research reflects the intersection of these disciplines, weighing the social, political and economic dimensions of hawala. 
In her teaching at Georgetown so far, Güran has worked closely with sociology students crafting their senior theses. "This semester I am teaching a senior thesis seminar and it is a great way to get to know students and work with them on their own research projects," she says. "Many of the students in the class are inspired by their own life experiences and pursue projects that investigate various forms of inequality on campus. As a new member of Georgetown, I am learning a great deal about the university, and how students from vastly different social worlds experience and navigate it."
Shenila Khoja-Moolji
Hamad bin Khalifa al-Thani Associate Professor of Muslim Societies
Alwaleed Center for Muslim-Christian Understanding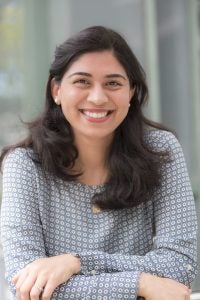 Shenila Khoja-Moolji, an interdisciplinary scholar whose research examines the intersections of race, gender and religion in the Muslim majority and diasporic contexts, joins SFS as the Hamad bin Khalifa al-Thani Associate Professor of Muslim Societies.
Khoja-Moolji's two award-winning books, Forging the Ideal Educated Girl: The Production of Desirable Subjects in Muslim South Asia (2018) and Sovereign Attachments: Masculinity, Muslimness and Affective Politics in Pakistan (2021), explore the historical and contemporary politics of knowledge in relation to Muslims. Her current research builds on this theme, documenting the contributions of displaced Ismaili Muslim women.
This fall, Khoja-Moolji teaches Muslim Women in the West, a course that presents Muslim women on their own terms. "This course provides an alternate account of Muslim women by centering texts and aesthetics produced by them, along with ethnographic studies that give us a glimpse into their lives in the West," she says. "We encounter Muslim women through non-normative frames of agency, joy, community-building, and care."
Yeonju Lee
Assistant Professor
Asian Studies Program
A former postdoctoral fellow at Harvard's Program on U.S.-Japan Relations and assistant professor of political science and economics at Waseda University, Yeonju Lee comes to SFS with a focus on economic inequality and its impact on political behavior in Asia.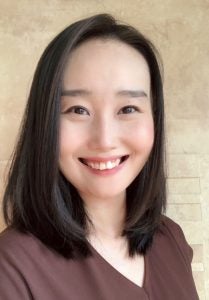 "My research examines the nexus between capitalism and democracy with a focus on the political and social origins and consequences of economic inequality and development in East Asia. I am interested in identifying mechanisms through which economic development and inequality shape political attitudes and behavior in democracies," she says. "In particular, I am interested in comparing East Asian countries with Western countries to bring East Asian politics into a more general scholarly dialogue in comparative politics and political economy."
In her work, Lee uses mixed methods, including lab and field experiments, surveys, interviews, ethnography, and comparative historical analysis. Lee sees this approach as particularly compatible with the interdisciplinarity at SFS.
"Although I am a political scientist by training, my research draws on various literature in economics, sociology, psychology, history as well as political science. I get inspiration for my research when interacting with scholars in other fields and reading their works. SFS has a vibrant interdisciplinary community with academics and students from various fields, and I had a strong belief that I would be able to grow to be a good scholar in this community and that I can make a meaningful contribution to the community as well," she says.
Megan Lickley
Assistant Professor
Science, Technology and International Affairs
Megan Lickley, who begins teaching this spring, brings experience from both academia and the multilateral sector—she has previously taught math courses at the Catholic University of Bukavu and consulted for the World Bank in Uganda. Her research focuses on the causal factors and impacts of climate change, and she recently co-authored the 2022 Scientific Assessment of Ozone Depletion, a collaborative report with the World Meteorological Organization, the UN Environment Programme, the U.S. Department of Commerce, NASA and the European Commission.
.
As the fall semester comes to a close, Lickley is acclimating to SFS and preparing for her teaching to begin. "I appreciate being in an interdisciplinary research environment centered around global issues and I value the emphasis on service. And I'm excited to teach students who will be engaged, at some level, in foreign service for the remainder of their careers," she says. "I'm looking forward to getting to know my colleagues and students, starting new research projects, and teaching a new course on sea level change and adaptation."
Pauliina Patana
Assistant Professor
BMW Center for German and European Studies
Pauliina Patana comes to SFS from the Ash Center for Democratic Governance and Innovation at the Harvard Kennedy School, where she held a Democracy Postdoctoral Fellowship. Her work considers the implications of various transformations in European politics, including the effects of globalization, climate change and economic restructuring.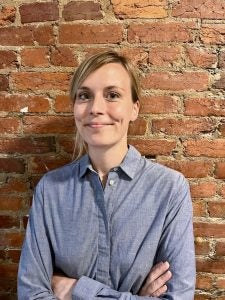 One of Patana's courses this semester, Populism and Democracy in Europe, seeks to understand the growth of populist politics in Europe, pulling on examples of populist movements on both ends of the political spectrum to form a clearer picture of this often nebulous political ideology. So far, Patana has been blown away by the enthusiasm that students bring to her course. "[My students] are engaged, driven about finding solutions to the big challenges facing our societies, and go above and beyond what is expected. The class discussions have been an absolute joy," she says.
Patana is confident that SFS will enrich both her teaching and her research. "For an interdisciplinary scholar particularly interested in the political origins and policy implications of contemporary phenomena like the rise of populist radical right, SFS was a perfect fit," she says. "SFS is exceptional in the depth and breadth of its area studies programs and cross-disciplinary curriculum. I am thrilled to be able to learn from, and contribute to, the work undertaken by its many outstanding initiatives."
Andrew Imbrie
Associate Professor of the Practice, Gracias Chair in Security and Emerging Technology, Affiliate at the Center for Security and Emerging Technology, Center for Security Studies
Returning from a position as senior advisor on cyber and emerging technology policy at the U.S. Mission to the United Nations, Andrew Imbrie (MAGES'10, Ph.D'14) draws on his experience in government and as a Senior Fellow at the Center for Security and Emerging Technology in his teaching.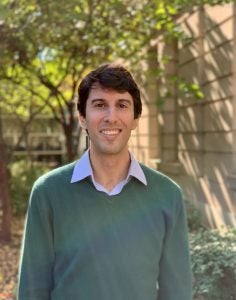 Imbrie began his time at Georgetown as a graduate student, earning both a master's and doctorate in international relations. From 2016 to 2019, he taught speechwriting at SFS, using the expertise he gained as an advisor and speechwriter for Secretary of State John Kerry to help students craft their own memorable and compelling writing.
"I have always been drawn to SFS for its sense of community, its care of the whole person, and its diverse, intellectually vibrant faculty and student body," he says. "As someone who works at the intersection of national security and technology policy, we need to nurture all three—community, care, and curiosity—in our students."
As both a CSET Affiliate and Associate Professor of the Practice, Imbrie makes the most of his connections to CSET to help his students grasp how key course concepts manifest in the real world. "In my teaching, I draw on CSET's resources, such as its recently launched Emerging Technology Observatory, to give my students an appreciation for nonpartisan, data-driven research. I collaborate with CSET's data scientists to create innovative modules for my students as they grapple with the impact of AI on key policy and strategy decisions. And of course, I partner with CSET to bring together the diverse expertise of our faculty, alumni network, and students to advance SFS as a hub for technology policy research and education at the heart of our nation's capital," he says.
Kwame Edwin Otu
Associate Professor
African Studies Program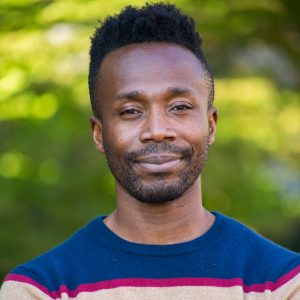 Cultural anthropologist Kwame Edwin Otu's work uses a variety of mediums to explore issues of citizenship and race in neocolonial and neoliberal Africa. His first book, Amphibious Subjects: Sasso and the Contested Politics of Queer Self-Making in Neoliberal Ghana (2022), studied the lives of sasso, a community of self-identified effeminate men in Ghana. Amphibious Subjects contests the widely-held perception of Africa as a universally heterosexual and homophobic continent by showing the self-making strategies sasso use to navigate through Ghanaian society.
"I carry this interrogation of citizenship into my new project, which largely investigates the consequences of techno-capitalism on African lives," he says. "I introduce the concept of 'toxic citizenship' to explain how the lives of a community of electronic (e) waste workers, on what is allegedly the world's largest electronic waste dump, raise questions about citizenship-making."
Otu plans to turn this research into a book and an accompanying documentary, which he will produce in collaboration with Ghanaian e-waste workers and selected SFS students.
Diana Dumitru
Ion Ratiu Visiting Professor in Romanian Studies, Chair of Romanian Studies
Center for Eurasian, Russian and East European Studies
Diana Dumitru is a leading scholar on the Holocaust in Eastern Europe and antisemitism under late Stalinism. In addition to her Fulbright Visiting Scholarship for research at Georgetown, Dumitru has held fellowships at the Woodrow Wilson Center, Simone Wiesenthal Institute, Gerda Henkel Stiftung and the U.S. Holocaust Memorial Museum.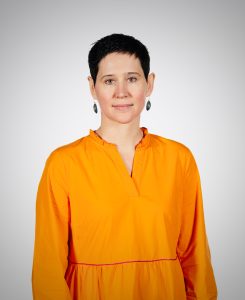 On her role in CERES, she says, "This is a vibrant center of expertise on the region, which also happens to host one of the best scholarly journals in the field: Kritika: Explorations in Russian and Eurasian Studies. Being at the center is stimulating and the numerous and diverse activities organized by the center–including its Russian History Seminar–ensures one's exposure to the most recent developments in the field, and it's exciting being part of that. SFS's location within Georgetown also allows me to meet and collaborate with a great group of other academics, whose interests overlap with mine, especially the history department and Jewish studies."
In her courses, Dumitru is committed to broadening her students' outlook. "The most enjoyable part [of teaching] is seeing how my students' knowledge and understanding of the issues discussed in the course is expanding and gets more sophisticated and complex as the course advances. I love watching that wonderful transformation and know they are becoming better at making sense of the contemporary world," she says. "It is also very satisfying to deal with a group of students that approach their studies in a very responsible and committed manner, and this is what I've seen at SFS."
Marcus King
Professor of the Practice in Environment and International Affairs
Science and Technology in International Affairs Program
This fall, Marcus King (SFS'93) returns to the Hilltop, bringing more than a decade of experience teaching international affairs with a focus on climate change and environmental security. King previously served as an adjunct assistant professor at SFS and as Special Assistant to the President for Initiatives at Georgetown. His commitment to the Georgetown community began as an undergraduate, and he has continued to enrich the community through his various roles.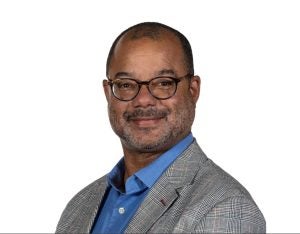 "My connections to Georgetown are numerous and run deep," he says. "I was drawn in not only by the academic rigor but by a diverse, supportive and authentic community. I have cultivated the deepest respect for the SFS faculty that teach and produce scholarship in service of the public good."
King's research and teaching explore the impacts of climate change on water in nations already experiencing conflict, one of the world's most pressing challenges. His upcoming book, Weaponizing Water: Water Stress and Islamic Extremist Violence in Africa and the Middle East, explains how extremist groups like Boko Haram, ISIS and Al-Shabaab manipulate access to increasingly precarious water supplies to fulfill their political mission.
While King's research predominantly concerns environmental challenges, this field is increasingly interdisciplinary. King both contributes to and makes use of the diversity of perspectives in the SFS community to help address these challenges.
"This year the global community faces unique problems as we try to bounce back from a pandemic while facing the disruptions associated with a protracted war in Europe," he says. "I am looking forward to engaging in conversations with my colleagues in STIA and the wider-SFS community who hail from an array of disciplinary backgrounds and bring unique perspectives to the table. Likewise, I am also looking forward to the opportunity to develop a new curriculum in environmental and international affairs in cooperation with Georgetown's Earth Commons Institute."
Sara Bjerg Moller
Associate Teaching Professor and Director of International and Alumni Affairs
Security Studies Program
Sara Bjerg Moller (SSP'06) comes to SFS from Seton Hall University, where she taught international relations and international security. Her research concerns the politics of alliance management and organizational adaptation in military alliances. She has held fellowships with the Modern War Institute at the U.S. Military Academy at West Point, NATO Defense College, the Security Studies Program at MIT and Georgetown's own Mortara Center for International Studies. Moller earned a master's degree in Security Studies from SFS, and she is excited to make her return to the program as a professor.
"In many ways my journey has come full circle now that I've joined the core faculty in the same program. What struck me then, as now, is the energy of the Hilltop community," she says. "Whenever I need a moment to recharge, I like to walk around the path by Healey and Copley halls. The buzz of campus life on display there is amazing. Whether it's students, staff, or faculty rushing to their next class or meeting, there's a level of excitement that's palpable and infectious. That's something I remembered from my time here as a student and it's been wonderful to come back and see a whole new generation of students get excited about everything this place has to offer."
Moller first joined the SSP during the early days of the Iraq War, and her experience during this time shaped her outlook as a professor. "At SFS, there's a commitment to tackling the hard questions, not to shy away from the problems of the day just because they are hard or messy. That definitely left a lasting impression on me and has shaped the way I approach the classroom ever since," she says. "That's what Georgetown ultimately represents to me: the freedom and space to tackle the tough issues of the day with smart, conscientious people from all over the world. And it's an immense privilege to be able to participate in those debates, again."
Heidi Urben
Professor of the Practice and Director of External Education and Outreach
Security Studies Program
Retired U.S. Army colonel Heidi Urben's (MPM'06, MA'09, PHD'10) expertise comes from her decades-long military career, including roles as the Military Aide to Secretary of Defense Robert M. Gates and Deputy Director for Intelligence in the Joint Staff's National Military Command Center. Along with her domestic work for the Army, Urben completed two combat deployments in Afghanistan and a peacekeeping deployment in Bosnia-Herzegovina.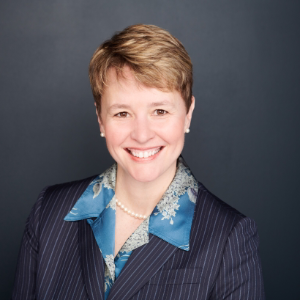 Urben began her Georgetown career as a student, earning a master's of policy management and both a master's and doctorate in Government here on the Hilltop. She began her time as a professor in the Security Studies Program in spring 2020, teaching Strategy, Policy and Military Operations.
Urben returns to Georgetown from Howard, where she served as a Chamberlain Fellow from 2021 to 2022. In addition to her academic work, Urben is currently a member of the Council on Foreign Relations and a non-resident Senior Associate at the Center for Strategic and International Studies.
"Returning to Georgetown as a core faculty member is the dream of a lifetime. In my view, SSP in particular offers the very best of Georgetown–it sits at the intersection of theory and practice. I'm thrilled to be part of this community of scholars dedicated to tackling some of the toughest security challenges the world faces today," she says.