From classrooms to DC neighborhoods to the spokesperson's podium in the U.S. Department of State, LGBTQ+ faculty and alumni of the Walsh School of Foreign Service (SFS) are bringing their experience and expertise to the world of international relations and public service. 
As Pride month draws to a close, SFS celebrates the LGBTQ+ members of our community who disrupt exclusionary conventions, chart new paths in the field of international relations and build networks of support and care for fellow LGBTQ+ scholars, practitioners and citizens.
Professor Abraham Newman Leads Conversations on Intersections of International Relations and LGBTQ+ Identities
On May 4, SFS Professor and Mortara Center for International Studies Director Abraham Newman convened a virtual conversation between friends and colleagues in the field of international relations, focused on sharing their experiences as LGBTQ+ scholars and university community members.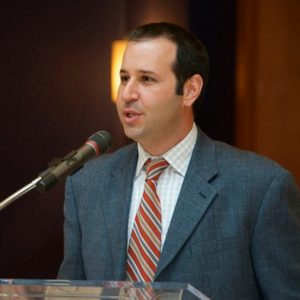 The first in a speaker series titled "Outing IR," the discussion allowed Newman to bring together professors of international relations from across the country. Speakers addressed such themes as assumptions of heteronormativity in their fields, coming out in professional circles and the importance of mentoring younger LGBTQ+ students and scholars. 
For Newman, whose research focuses on the political impacts of economic interdependence and globalization, developing and launching the speaker series with University of Denver Professor Nazneen Barma was prompted by the desire to elevate much-needed perspectives in the study of international relations.
"We want to call attention to both the study of LGBTQ+ issues in international affairs and how LGBTQ+ sensibilities may offer academics and policy-makers fresh approaches in dealing with the challenges that they face," he explains.
As an academic subject, international relations has historically been dominated by white male scholars, few of whom were openly gay or gender non-conforming. This lack of diversity built assumptions into theoretical and research frameworks and erected hidden barriers for marginalized scholars seeking to enter the field.
With "Outing IR," Newman hopes to tap into a growing interest among international relations scholars in engaging with issues of diversity, equity and inclusion. "We think that it's important now to spark a conversation in particular that's focused on LGBTQ issues," he said by way of introducing the May 4 event.
In all, Newman expects the series to consist of four conversations. In addition to last month's talk about the experiences of LGBTQ+ academics, discussions are slated to cover being LGBTQ+ in the international policymaking sphere, researching LGBTQ+ issues in international relations and how utilizing queer theoretical approaches can offer scholars fresh insights into international affairs.
Newman adds that his motivation to create and host the series was added to by his observations of a rise in anti-LGBTQ+ sentiment. Over the past year, dozens of bills discriminating against gay and transgender Americans have been introduced in states across the country.
"On the one hand, we sought to integrate LGBTQ+ issues into recent efforts to promote diversity and inclusion in the academic world," he says. "On the other hand, we felt that, given the recent rise in anti-LGBTQ+ rhetoric in the country, that it was critical to open up a space to discuss these issues in our community."
Rehana Mohammed (SFS'12) Advocates for LGBTQ+ Professionals and DC Residents
From serving in DC city government to acting as board vice chair for a local LGBTQ+ nonprofit and promoting transparency around federal pandemic relief spending, Rehana Mohammed's (SFS'12) career has been distinguished by her dedication to service and inclusion.
After graduating from SFS with a major in Regional and Comparative Studies, Mohammed went on to Carnegie Mellon University, where she earned a master's degree in public policy to develop her personal, systematic understanding of policy tools and recommendations.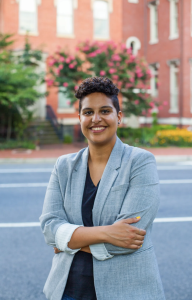 "I'm focused on how we can move beyond our individual paths and think about who is in the best position to make the biggest impact," Mohammed tells Carnegie Mellon in a profile written last year. "The communal framework really resonates with me."
Mohammed's community involvement extends back to her undergraduate days at SFS, where she was active in GU Pride, OUTSpoken, the Black Student Alliance and a number of other clubs focused on building LGBTQ+ and Black community at Georgetown.
Her longstanding commitment to equitable and inclusive community-building, especially when it comes to LGBTQ+ issues, has won Mohammed recognition from a number of councils and institutes. In 2017, the Victory Institute named her one of a dozen 2017 Victory Empowerment Fellows, "change-makers who are destined to lead the LGBTQ community as public officials and political operatives."
In 2021, the DC chapter of the New Leaders Council, which aims to invest in leaders making an intersectional impact in their communities, named Mohammed one of its 2021 fellows, highlighting her advocacy in local government and on behalf of fellow LGBTQ+ District residents.
Since 2018, Mohammed has been deeply involved with the DC Center for the LGBT Community, a local nonprofit focused on empowering and connecting the city's LGBTQ+ communities. In roles ranging from secretary to chair to her current position as board vice chair, Mohammed has coordinated the organization's operations and strategic planning, focusing on the program's four core areas of health, arts and culture, peer support and advocacy and community building.
"Our programs focus on building community bonds to help ensure no one feels alone and all can access support in facing the barriers that impact marginalized communities of color, gender, and sexual orientation," she writes in a note on the DC Center website.
This experience as an advocate empowered Mohammed to run for Advisory Neighborhood Commissioner for her neighborhood in Logan Circle in 2020. While in office, she worked with constituents facing housing insecurity, helped secure funding for a local co-op and oversaw the installation of a bike lane in the neighborhood.
Serving her constituents, she explains to Carnegie Mellon, has in turn allowed Mohammed to grow closer with her neighbors. "I've lived in the D.C. area my whole life, and I've never felt as connected to the community as I do right now," she said while serving as commissioner.
Since Mohammed's term ended earlier this year, she has been focused mainly on her day job with the Pandemic Response Accountability Committee, leading the organization's efforts to ensure transparency around federal pandemic relief spending.
Professor Desh Girod Creates Space for Dialogue Around LGBTQ+ Experiences in Academia
Professor Desh Girod is an associate professor in Georgetown University's Department of Government and is an affiliate of the African Studies Program and the Center for Latin American Studies. Formerly director of the Conflict Resolution Program, his research focuses on foreign policy, white supremacy and foreign aid.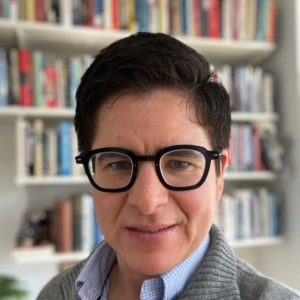 A panelist in Professor Abraham Newman's May 4 conversation about the experience of being an LGBTQ+ international relations academic, Girod discussed how the ongoing process of coming out takes on additional nuances and considerations in academic circles.
"I had to figure out how to do and be in the world all over again," Girod said about beginning to transition during the COVID-19 pandemic.
Working from home and living in a progressive city with access to gender-affirming healthcare, Girod explained, allowed him to work through his gender identity at his own pace. "I went through the process with a lot of privacy and stillness," Girod said, adding that not all LGBTQ+ individuals have the opportunity to come out on their own terms.
By participating in the "Outing IR" speaker series and discussing the intersection of international relations and LGBTQ+ issues, Girod hopes to create space for young LGBTQ+ scholars and practitioners to enter and rise in the field.
In the May 4 conversation, Girod and others explored the importance of mentorship in building a more inclusive version of international relations scholarship. "It's important for people to know that we're here, and also to help guide them, help them avoid some of the hurdles or to overcome them a little more easily," he explained.
A number of organizations have recognized Girod's commitment to diversifying the field and the example he offers as an LGBTQ+ international relations academic. In 2020, Girod was named a Latinx Foreign Policy Expert by the Diversity in National Security Network and an LGBTQIA+ Foreign Policy and National Security Leader by Out in National Security.
In an interview with Out in National Security, Girod offered the following advice for LGBTQ+ Americans interested in the world of foreign policy and national security, urging them to value their familiarity with complexity and change as an asset.
"Do the hard work to speak fluently the language of today's foreign-policy experts, but not to forget that you are already fluent in the language of change," Girod said. "The future of national security demands fluency in both."
Ned Price (SFS'05) Makes History with the State Department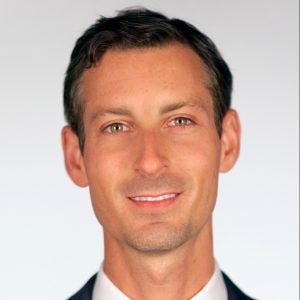 When U.S. President Joe Biden appointed Ned Price (SFS'05) to the position of State Department spokesperson in January 2021, he made history. Since becoming the first openly gay person to hold the role, Price has advocated for LGBTQ+ rights abroad and sent a powerful signal about the Biden administration's commitment to protecting such rights domestically.
In one of his first public briefings, Price, who taught at SFS as an adjunct professor from 2018 until his State Department appointment, condemned anti-LGBTQ+ attacks and rhetoric at a Turkish university. Shortly after, the Biden administration issued a memorandum expressing its commitment to advancing LGBTQ+ rights around the world, affirming Price's plainspokenness about the attacks in Turkey.
At the same time as Price is tasked with announcing and responding to international political developments, he has also found his own identity a topic for public discussion. Shortly after he took up the position, a flurry of profiles explored the significance of his ascendence to spokesperson.
For the most part, Price himself has refrained from sharing his personal views on the subject. "There's no higher honor than working with the women and men of the State Department. In this role, I'm speaking on their behalf and on behalf of the U.S. government," he said to The Daily Beast last year. "I'd rather let them, their work, and America's role in the world be the center of attention."
As State Department spokesperson, Price often serves as the public face of the department and a leading voice of U.S. policy abroad. His appointment to such a prominent role represents a milestone for the U.S. State Department, whose history on LGBTQ+ rights is marked by a pattern of discrimination against LGBTQ+ employees beginning in the 1940s.
Price's appointment comes just a few years after then-Secretary of State John Kerry issued a formal apology on behalf of the State Department, calling the systematic firing of LGBTQ+ employees. "These actions were wrong then, just as they would be wrong today," Kerry wrote.
For Price, practices going forward — not just the words he issues as spokesperson — are essential to improving the State Department's record on LGBTQ+ rights. As he told The Advocate last year, promises made by the Biden administration must also be backed by fresh action.
"Having it as official policy is itself meaningful, but what really matters is how we put that into practice," Price said.