When Mohamed Soltan (MSFS'21) studies the complexities of international relations in class, he has a deep understanding of what is at stake. The Master of Science in Foreign Service (MSFS) student spent nearly two years as a political prisoner in what he describes as "an Egyptian dungeon" before diplomatic efforts by international human rights agencies, the Obama administration and Congress helped to secure his release.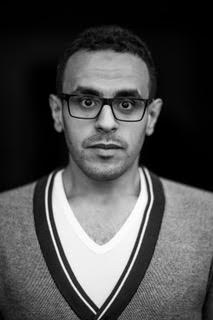 When he was deported back to the U.S. in 2015, he had spent 489 days on hunger strike, which he began in protest of the torture and inhumane treatment he experienced while detained.
Shortly after his release, Soltan founded The Freedom Initiative, an advocacy non-profit organization that supports political prisoners in the Arab world through casework support, government and public relations and legal action. 
"If the seemingly impossible mission of getting me released was within reach, then we owed it to the 60,000 others who were still in prison to continue and build on that work," he says of his motivation for founding the organization.
As one of the world's leading voices for justice for political prisoners, Soltan turned to SFS to develop the skills and network to further what he considers his life's work: advancing democracy and human rights.
Now, as he prepares to graduate, Soltan is ready to do just that. 
"I want to institutionalize and grow ecosystems of influence on U.S. policymaking that advances fundamental human rights and democratic governance," he says. "SFS has absolutely contributed to how that vision will be carried out."
At A Glance
Hometown: Various midwest towns by way of Egypt!
Program: Master of Science in Foreign Service (MSFS) Program, Global Politics and Security Concentration
Language Proficiency: Arabic
Off-Campus Activities: Co-founder, The Freedom Initiative; Board member, Egyptian Human Rights Forum and Sinai Foundation for Human Rights.