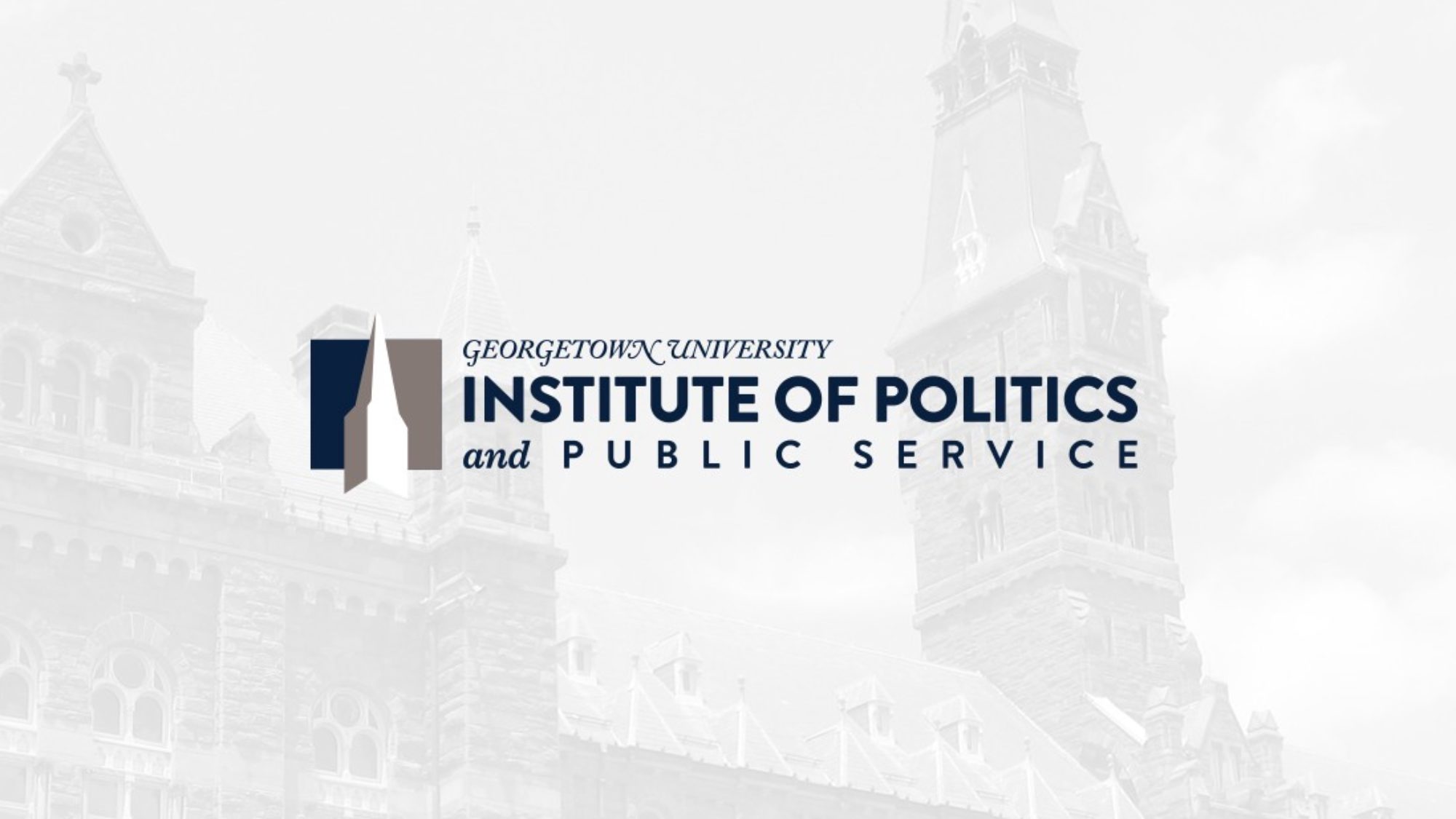 Category:

News, On Campus
Title:

Michael Tyler (SFS '11) Discusses His Journey to Chief of Staff of the DNC
Date Published:
October 9, 2018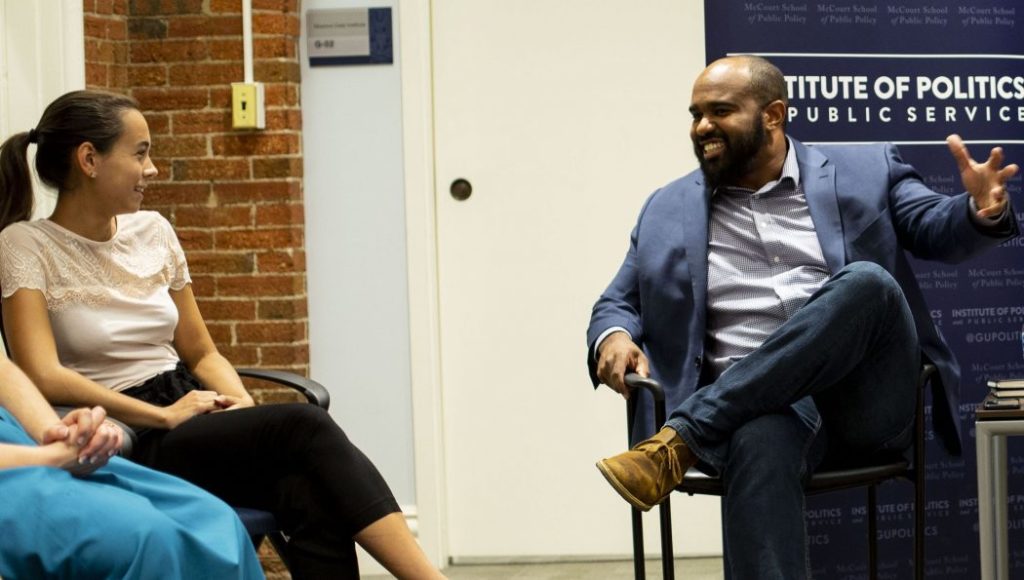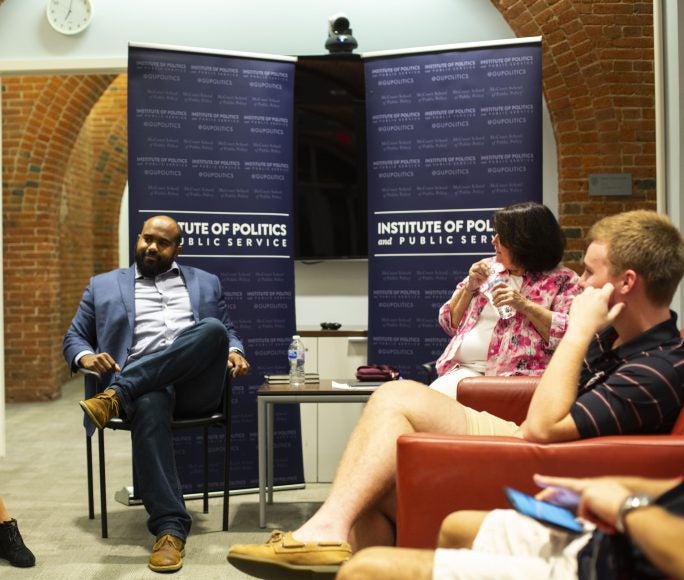 Professor McMorrow began the conversation by asking Tyler how he ended up at Georgetown's School of Foreign Service, and what drew him to a career in politics. Two seminal moments, Tyler responded, in his journey to a career in public service, were 9/11 and Hurricane Katrina. Tyler noted that the attacks on the Twin Towers occurred in the fall of his freshman year of high school, and that the fallout from the attack and the lead up to the Iraq War "had a lasting effect" on him. Then, when got to college and saw the effect of Hurricane Katrina on his family in Louisiana, he knew he wanted to dedicate his time to working in the public sector.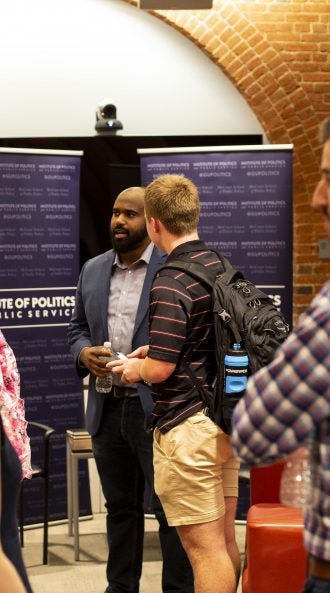 Tyler had the opportunity to begin this career in public service earlier than he expected, when he was presented with the opportunity to work on Barack Obama's 2008 presidential campaign. Though still in college at the time, Tyler decided to take a semester off to lend his efforts to the campaign.
Given his experience working the campaign trail, Tyler was asked about campaign structure, and the different roles within a given team. He noted that campaigns typically consist of five divisions – field, communications, digital, political, and finance – and that there are opportunities within these divisions for students of all academic backgrounds and majors.
Additionally, having started off his career in communications, Tyler was asked how his time at Georgetown prepared him for the work he ended up doing. He said, "As an SFS kid, I spent all my time when I wasn't at Wisey's eating a chicken madness, or working at Snaxa, writing papers. Because of this, my biggest takeaway from college was the ability to be a great communicator."
Lastly, in light of his recent promotion, Tyler was also asked how he had managed rise through the ranks of the DNC so fast, having only graduated as recently as 2011. To this question, he responded that the key for him has been making sure to put himself in a position where he could "learn, grow, and surround [himself] with talented people."