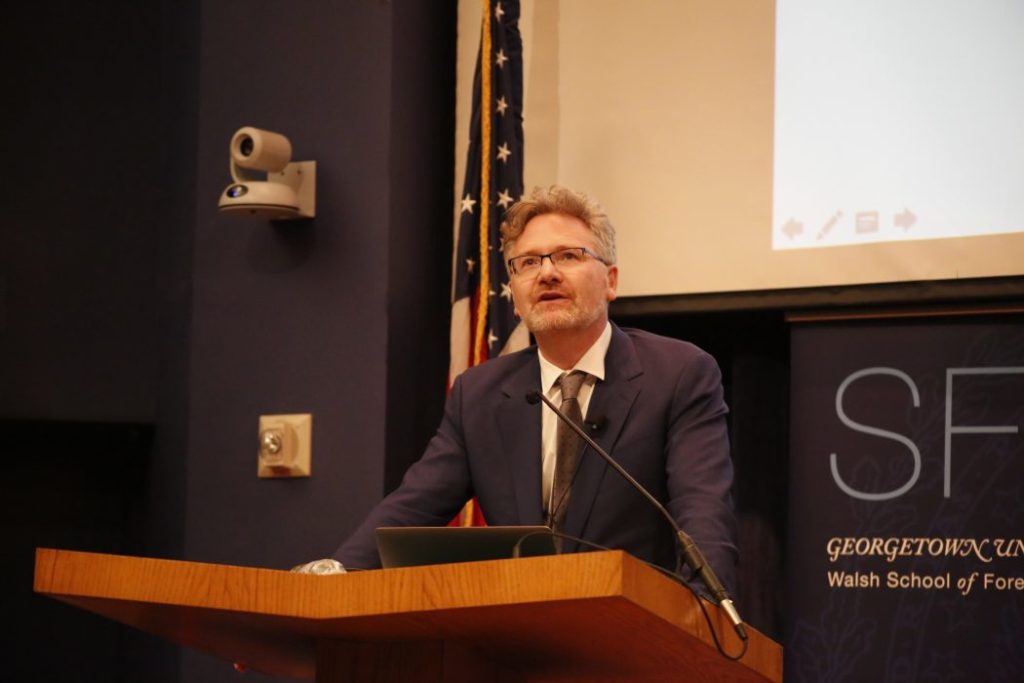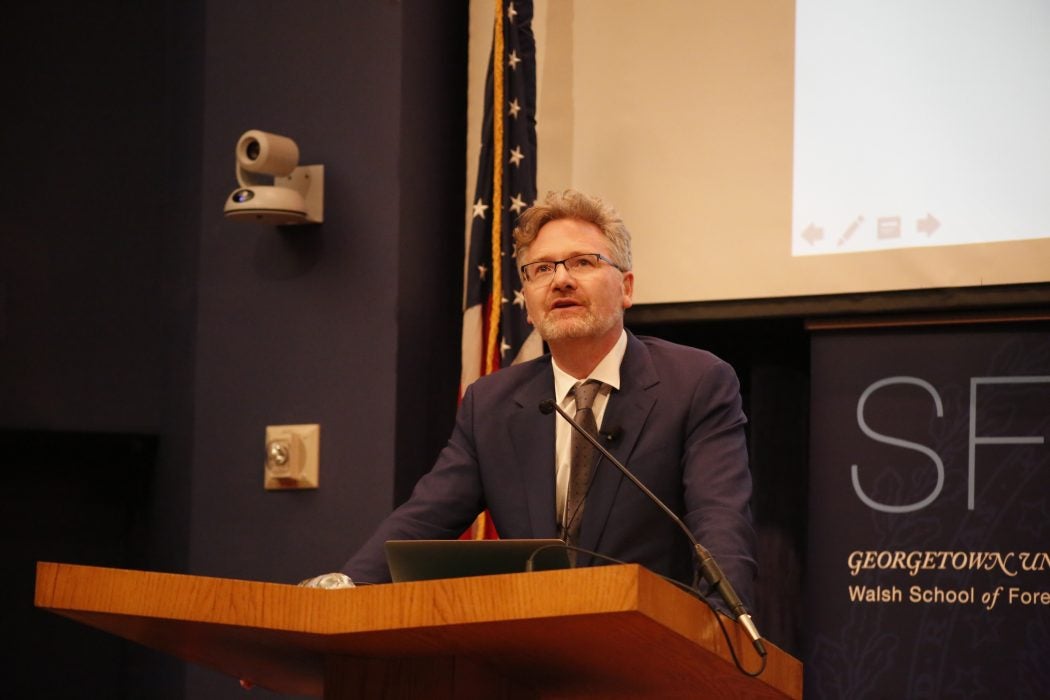 On Wednesday, March 13, 2019, the Walsh School of Foreign Service hosted a discussion on the future of the global economy, as part of the Lloyd George Centennial Lectures on the Future of the Global Order. The keynote was delivered by Adam Tooze, Professor of History at Columbia University, Director of the European Institute, and author of Crashed: How a Decade of Financial Crises Changed the World. Tooze considered the origins of the problems modern governments face, as well as the drivers of instability in the global economy.
Following the keynote, Tooze was joined by Gita Gopinath, Economic Counsellor and Director of the Research Department at the International Monetary Fund, and Robert Zoellick, former President of the World Bank Group for a panel discussion moderated by Caroline Atkinson, former Head of Global Policy at Google.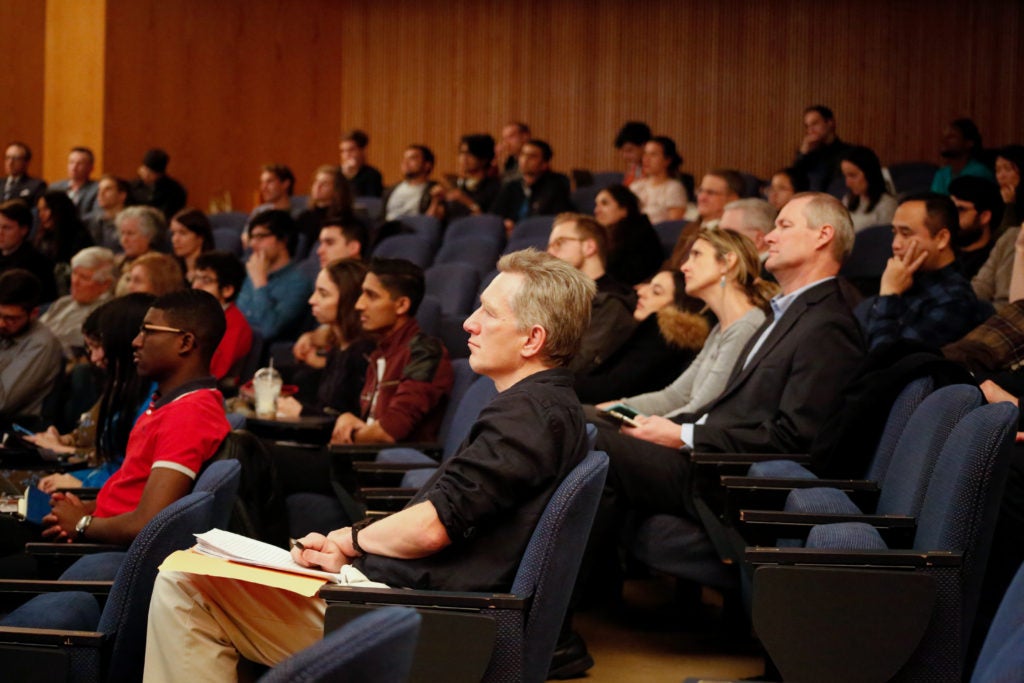 The Lloyd George Lecture Series, part of the School of Foreign Service's centennial celebration, is named for British Prime Minister David Lloyd George, who met with U.S. President Woodrow Wilson and the leaders of France and Italy in Paris during 1919 to imagine a new, more peaceful world. These lectures are aimed at addressing challenges of international affairs with a recognition that the global order is on the precipice of enormous change, and are made possible by a generous donation from the Lloyd George family. Previous speakers include Margaret MacMillan, G. John Ikenberry, Erez Manela, Minister Taro Kono (SFS'86), and The Honorable Hillary Rodham Clinton.
Tooze opened his keynote by positing that the turn of the 19th to the 20th century "may in fact be the right place to start thinking about the origins of our modern day problems of global governments." Building on this theme, Tooze noted that David Lloyd George's eponymous lecture series was a particularly fitting setting in which to discuss the origins of the current global order. This is because, according to Tooze, Lloyd George's experiences as a wartime Prime Minister and Head of the U.K. Treasury, as well as the role he had in the Versailles peace negotiations and the 1922 Conference of Genoa made him perhaps the first person to grasp the scale of the issue of the new global order.
Tooze addressed what he considers to be the four basic drivers of instability in the global economy: unstable financial mechanisms since 1970, rising resistance to unipolarity, particularly post creation of G20, inadequate recognition of China as powerful, purposeful, and bolstered by modernization and globalization, and the uncertain future of the domestic social bargain.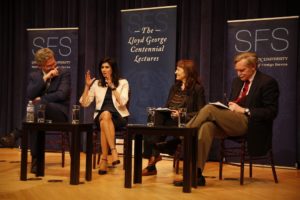 The panel discussion continued to explore the economic implications of a new global order, with each participant weighing in on specific issues. Tooze noted that among the global powers, "Europe can and should do more. It's extraordinary that it's retreated into passivity." Discussing the tough choices that will need to be made in the transition to a new global order, Zoellick stated that "the U.S. and other key players cannot avoid making these choices. Inaction is a form of action, and there are various forms of destructive actions." Gopinath said that "China is now very important for the global economy," adding that "in the last 3 months of 2018, global trade was most deeply affected in Asia because of China's tight trade links."