Kenna Chic's (SFS'20) commitment to mental health advocacy was born out of two foundational educational experiences: going to high school in a low-income neighborhood of the Bay Area and gaining her undergraduate degree from Georgetown in the heart of the U.S. capital.
"When I arrived at Georgetown, I was most surprised by the amount of students who came from backgrounds that prepared them well for college and success in general," she says. "Coming from a high school where the majority of students qualified for the free or reduced lunch program, I was not previously made aware of the widespread educational inequities in America."
Recognizing a need among her fellow students, Chic sought out University support to help address these educational disparities and their outcomes for student mental health. "During my sophomore year, I created the Student Mental Health Fund, which is a stipend program that subsidizes off-campus mental health care for students who face financial difficulties while seeking treatment," she explains.
Since then, Chic has devoted her time on campus and beyond to advocating for expanded and effective mental health support for communities across the country. Now, as she prepares to graduate, Chic is pursuing a career where she can draft international policy that provides greater opportunities for people with mental health conditions across the world.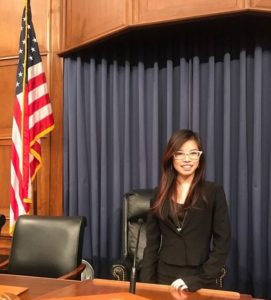 At a Glance
Hometown: Bay Area, California
Major: Culture and Politics
Minor(s): Disability Studies
Proseminar:  Fictions of Politics and International Relations
Language: Spanish
Experiences Abroad:  Alternative Break Program (ABP) trip to India
On-Campus Activities: Georgetown University Student Association (GUSA) Vice President; President of Project Lighthouse (PL); Georgetown Disability Alliance (GDA) Co-Founder; Mentor with GOLD Leadership and Beyond;  Class of 2020 Representative for the Mental Health Youth Advisory Board
Non-GU Activities: Health Policy Intern in the U.S. House of Representatives Education and Labor Committee; Disability Policy Intern in the U.S. Senate Health, Education, Labor, and Pensions Committee; Legal Intern at Torres Law Group; Communications Analyst at the National Institutes of Health; Member of the Bipartisan Policy Center's Behavioral Health Integration Task Force; Disability Law Fellow at the Loyola Law School Coelho Center for Disability Law, Policy, and Innovation; Student Advisory Council Member of the Jed Foundation; Mental Health America Collegiate Mental Health Innovation Council Member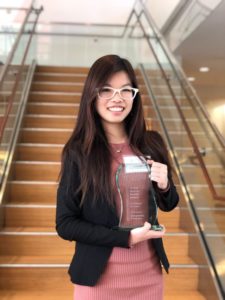 A Commitment to University Mental Health Support
Early on in her on-campus advocacy, Chic demonstrated an ability to work with stakeholders across organizational units and disciplines.
The effort to establish the Student Mental Health Fund, which has helped to off-set the cost of long-term mental health treatment for numerous Georgetown students, mobilized more than 1,400 students to sign a support petition and raised more than $2,600 from students and alumni.
Chic worked with key administrators in Georgetown's Student Affairs and Counseling and Psychiatric Service (CAPS) offices to write the proposal which would eventually lead to the fund's creation.
The Culture and Politics major's commitment to the issue of student mental health continued throughout the rest of her time at Georgetown.
In her junior year, Chic was appointed as vice president of the Georgetown University Student Association, where she championed student access to mental health support. She negotiated with the Office of Student Affairs, the President's Office and Georgetown University Board of Directors to devote additional resources to the Student Mental Health Fund. 
"I really enjoyed advocating to make sure students' needs were met and learned a lot in the process," Chic says.
Exploring Mental Health Policy and Practice in the Classroom
For Chic, advocacy and academics are deeply connected and she knew she wanted to find an academic path that would allow her to intellectually engage with the issues she was raising on campus. 
The Culture and Politics (CULP) major in SFS was the perfect fit for her. "I was really drawn to CULP's emphasis on examining and deconstructing power dynamics that exist in society," she says. "I was also drawn to CULP because of its feature that allowed students to construct our major to center on a theme."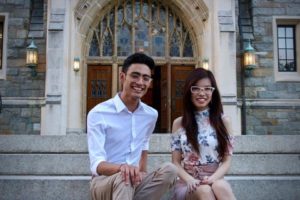 She took full advantage of this flexibility by curating a course of study that would allow her to develop her passion for effective mental health policy. "I was able to take classes across multiple disciplines, such as psychiatry, healthcare and disability studies. This gave me a more holistic understanding of mental health policy," she explains.
Chic's interdisciplinary work on mental health culminated in her senior thesis, which explored access to care for students with psychiatric disabilities, and which earned an honors grade.
She credits her Georgetown classes with providing her with the knowledge she will need to pursue a career in the field, as well as the practical experience and skills that will be invaluable after she graduates. Chic says that her Healthcare Management Consulting class, taught by Professors Peter Erwin and Dr. Ryung Suh, particularly stood out for the way that it combined a good grounding in health policy theory with practical hard skills. 
"To practice the consulting skills that we learned about, we were assigned clients who worked on an area relating to health policy," she recalls. "Our group worked with TransformCare, which focused on mental health and incarceration systems. Through this experience, I was able to hone my consulting skills as well as learn more about the intersections of mental illness and incarceration."
Throughout her academic career, Chic has had the chance to develop strong mentorship relationships with faculty across the university.  "So many people have made such a great impact during my time at Georgetown but the two I want to especially thank are Professor Carol Day and Professor Lydia X.Z. Brown," she says. "Professor Carol Day was my thesis advisor who helped me develop professionally and personally. Professor Lydia X.Z. Brown inspires me to be not just a better advocate but a better person."
"Creating a more accessible and considerate world post-COVID-19"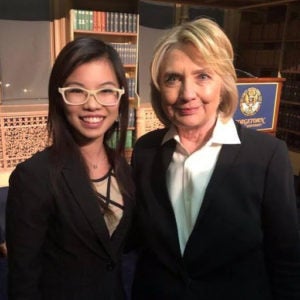 As Chic gets ready to graduate amidst a worldwide pandemic, she has been considering how the public health crisis will affect the communities in which she plans to work post-graduation.
The senior wants to help write domestic and international policy that will create a more accessible world for people with mental health conditions. In the longer-term, she hopes to attend law school and ultimately would like to serve as a judge. 
"Although scholars of international affairs have been aware of our impact upon each other, especially due to increasing globalization, this pandemic is really a glaring example that demonstrates the fact that we are all interconnected," she says. 
"I hope that as a society we will collectively move in a direction of creating a more accessible and considerate world post-COVID-19," she adds.
More immediately, the pandemic has impacted Chic's final Georgetown semester. She has missed being close to friends and spending time at her favorite D.C. spots such as the Kennedy Center, the monuments and at her favorite restaurants.
However, Chic has made a concerted effort to check in with her Georgetown friends and to continue to nurture the strong connections she has made on the Hilltop. "The relationships that I've developed during my time at Georgetown are ones that I hold near and dear to my heart," she says. "I make sure to schedule calls and check in with everyone once in a while. I hope to be able to catch up in-person when it is finally possible."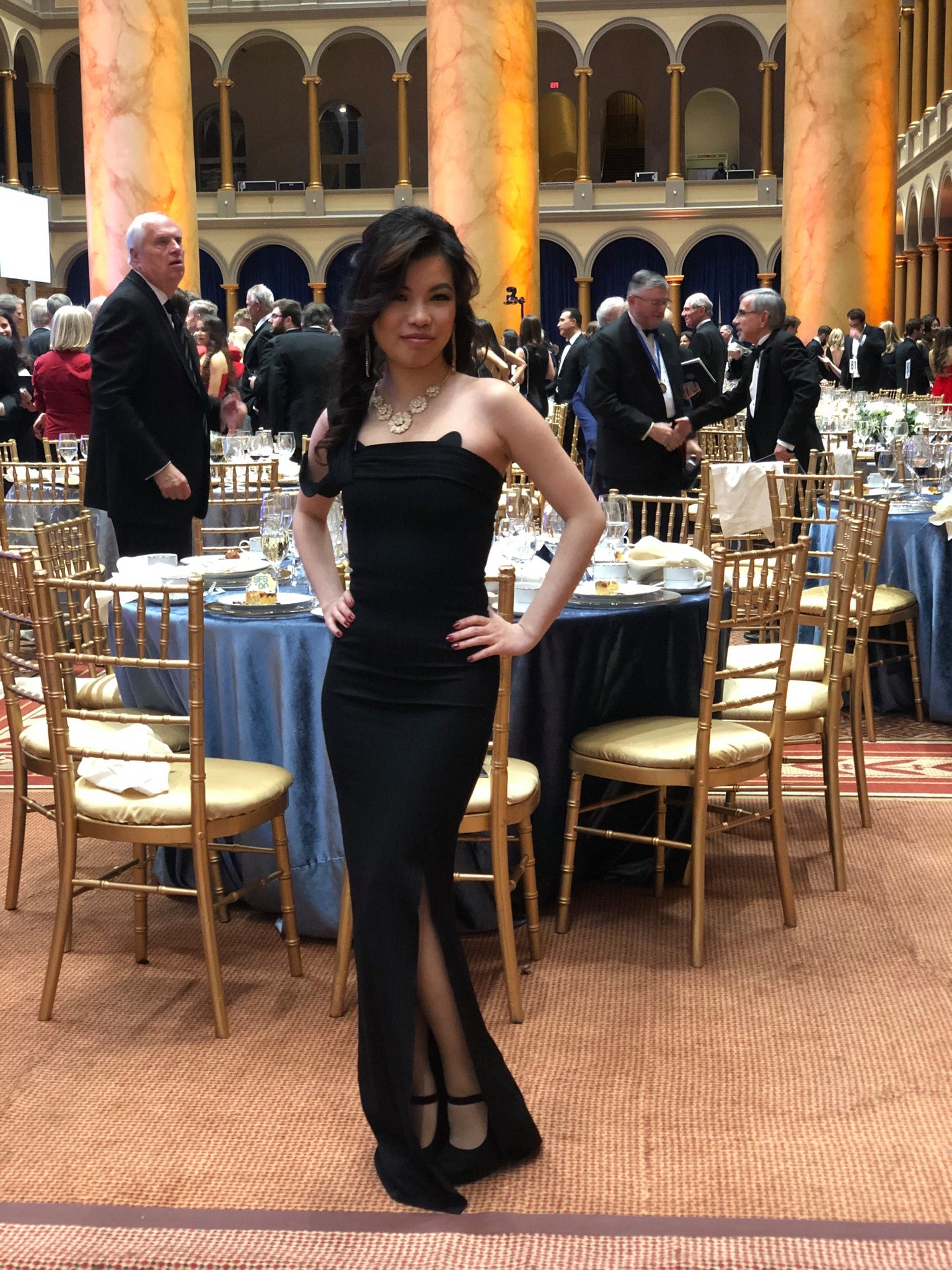 Now that Chic has nearly completed her studies, she has some advice for her younger self and any first year student who feel less prepared for college than many of their peers. "Honestly, there's no 'right' way to do college," she stresses. "People have different interests and desires, so it is most important to recognize what you most want out of a college experience and then pursue that."
And, while she is disappointed that in-person Commencement celebrations are postponed this year, she is sure that she will continue to cherish her Georgetown experience for years to come.
"I will definitely think of college as the beginning of my journey, one that started with many difficulties but ultimately helped me develop holistically and rise up to any challenge," she says. "Attending Georgetown has changed the trajectory of my life, from various interpersonal and professional relationships that I've developed to internship opportunities that I could only dream about during high school. I found the courage to chase my passions to work towards building a more accessible and equitable world."