Honoring the Legacy of Madeleine K. Albright: A Symposium on Diplomacy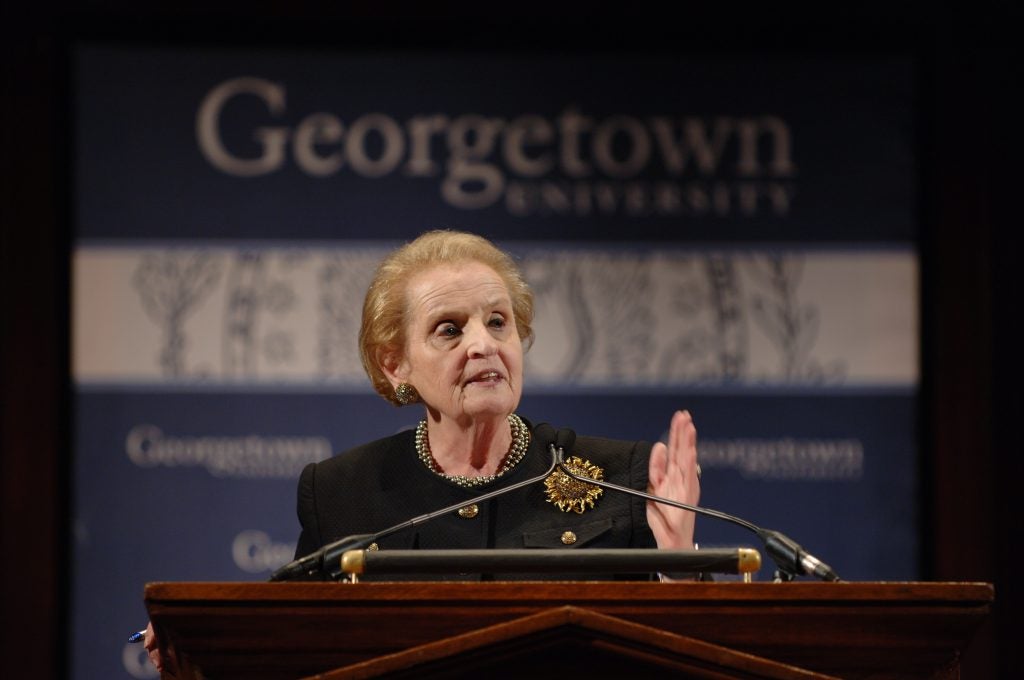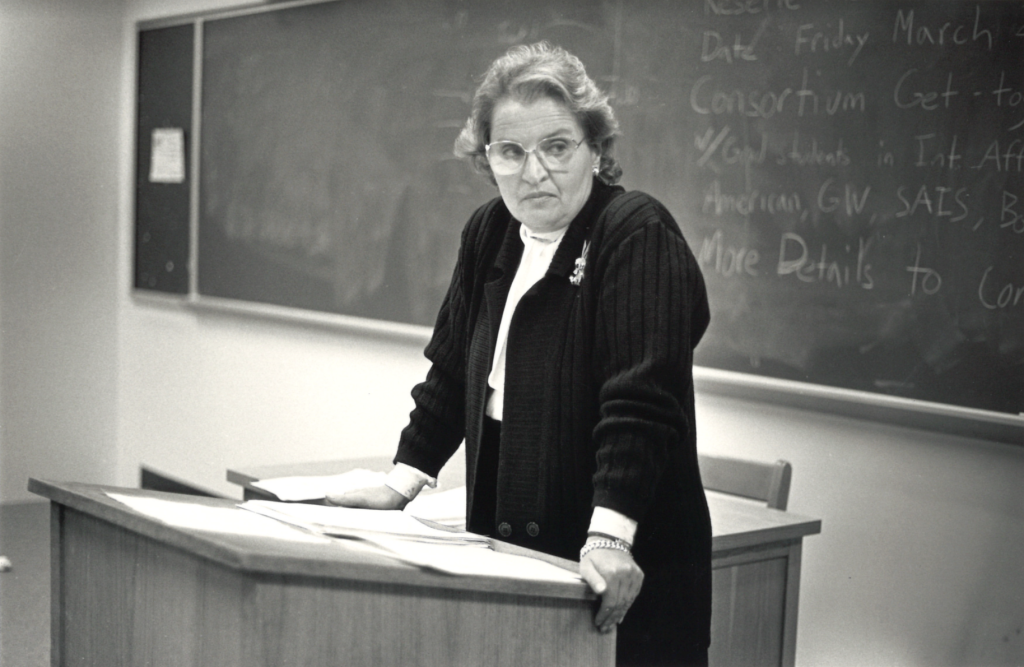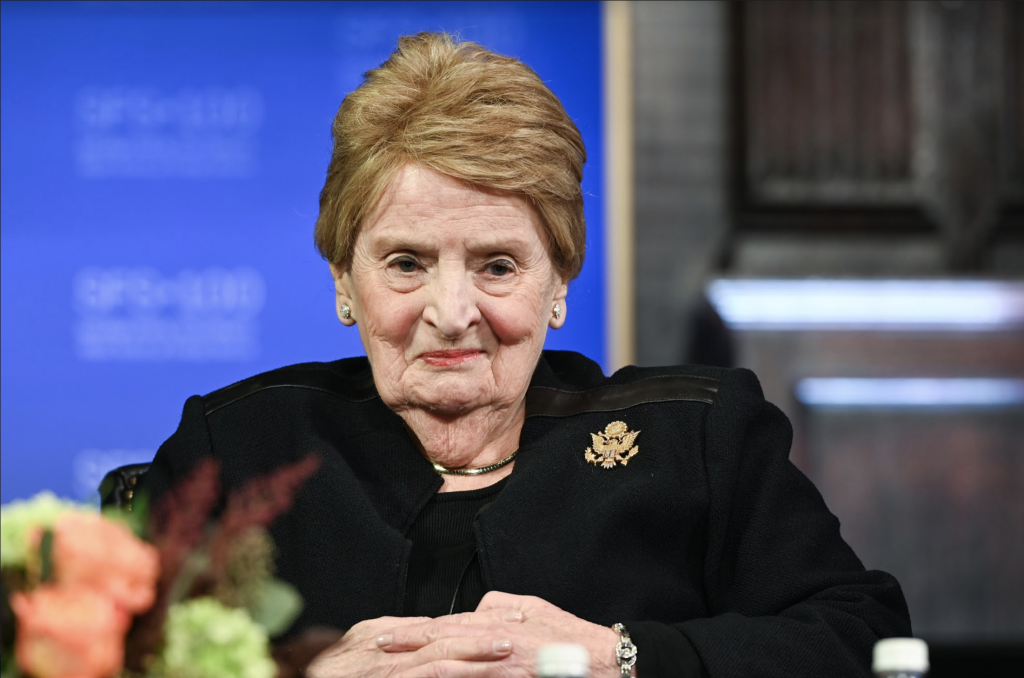 About this event
What kind of legacy does long-time SFS professor and former U.S. Secretary of State Madeleine K. Albright leave behind? Join us on September 29 for a symposium on the life and work of Secretary Albright, and the issues she cared about, featuring prominent American and foreign policymakers and scholars.
Featured Speakers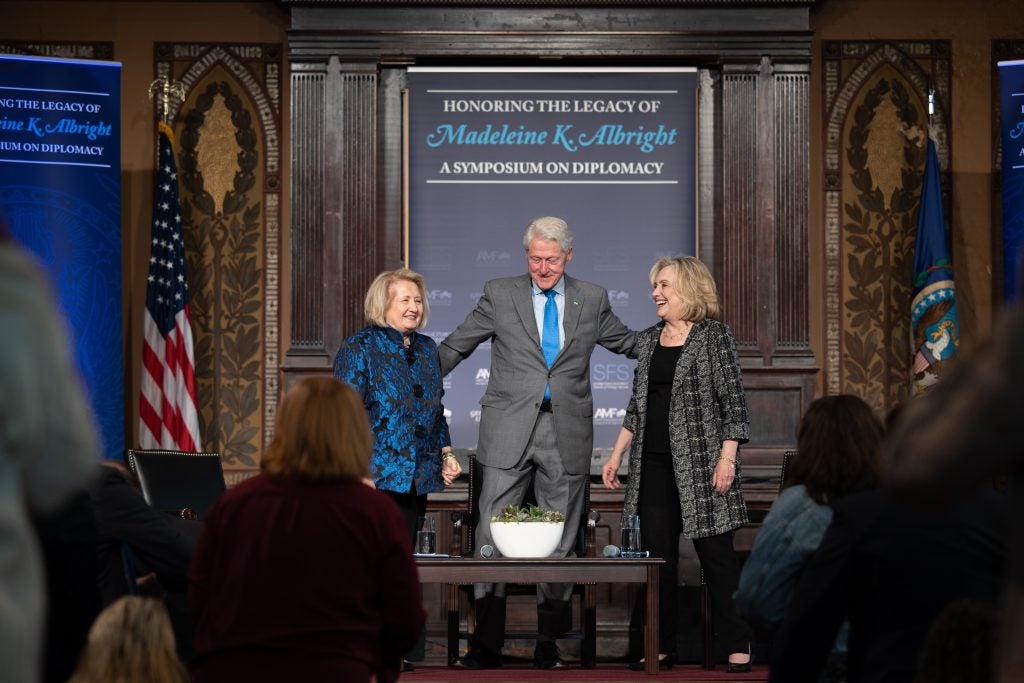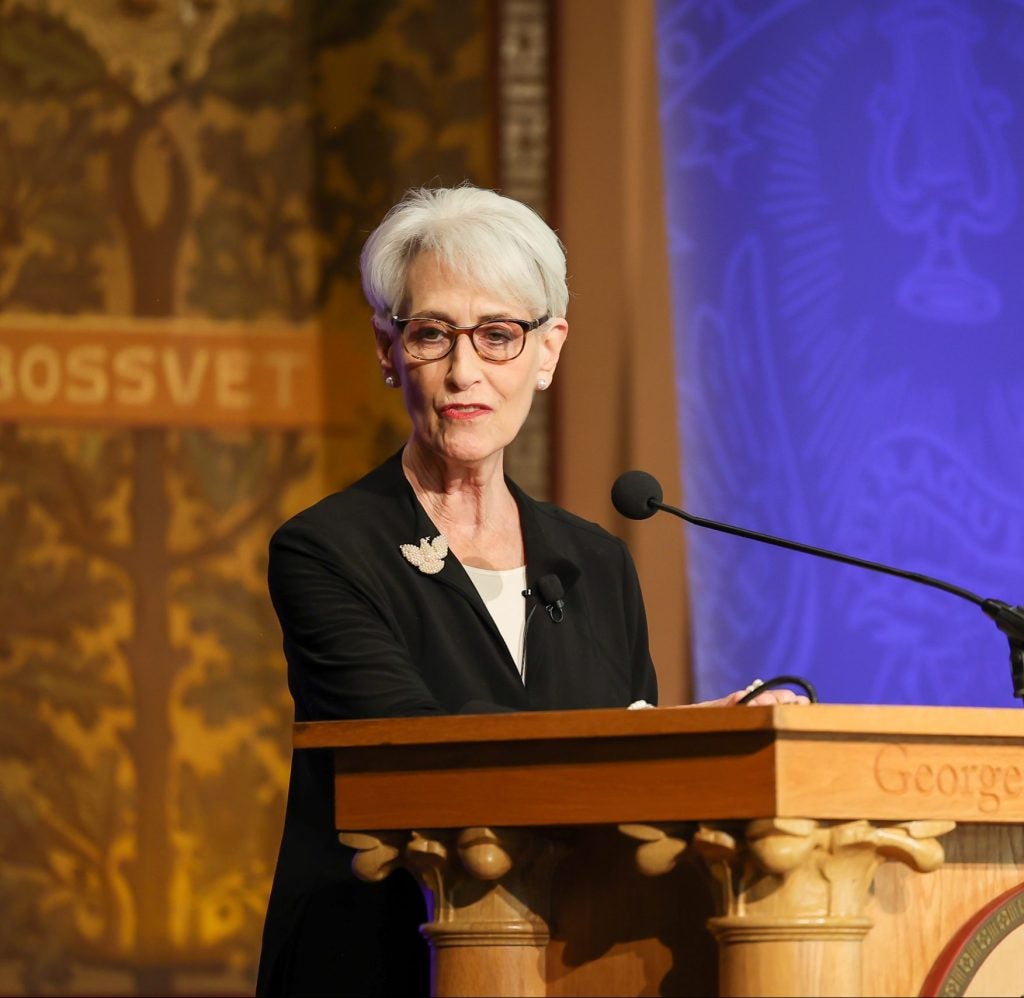 The World She Shaped: Albright's Academic Legacy
G. John Ikenberry, Albert G. Milbank Professor of Politics and International Affairs at Princeton University
Stacie Goddard, Betty Freyhof Johnson '44 Professor of Political Science and Paula Phillips Bernstein '58 Faculty Director of the Albright Institute for Global Affairs at Wellesley College
Deborah Avant, Sié Chéou-Kang Chair for International Security and Diplomacy at the Josef Korbel School of International Studies at the University of Denver
Angela Stent, former Director of the Center for Eurasian, Russian and East European Studies and Professor Emerita of Government and Foreign Service at Georgetown University
Moderator: Elizabeth Saunders, Director of the Mortara Center for International Studies and Associate Professor in the School of Foreign Service at Georgetown University
The View from Around the World: A Conversation with Members of Albright's Aspen Ministers
Mayu Ávila, first woman Minister of Foreign Affairs of El Salvador, 1999-2004
Tzipi Livni, Minister of Foreign Affairs of Israel, 2006-2009
Margot Wallström, Minister of Foreign Affairs of Sweden, 2014-2019
Moderator: Edward Luce, U.S. national editor and columnist at the Financial Times
The View from Washington and New York: A Conversation with U.S. Officials Following in Albright's Footsteps
Wendy Sherman, U.S. Deputy Secretary of State
Linda Thomas-Greenfield, U.S. Ambassador to the United Nations
Moderator: Ambassador Melanne Verveer
A Conversation with the Clintons
President Bill Clinton (SFS'68)
Hillary Rodham Clinton, former U.S. Secretary of State
Moderator: Ambassador Melanne Verveer
The event will be live-streamed on the SFS Facebook page.
The symposium is sponsored by the Georgetown University School of Foreign Service and the Aspen Ministers Forum. The symposium will be followed by an evening reception, sponsored by the Dentons Global Advisors – Albright Stonebridge Group.