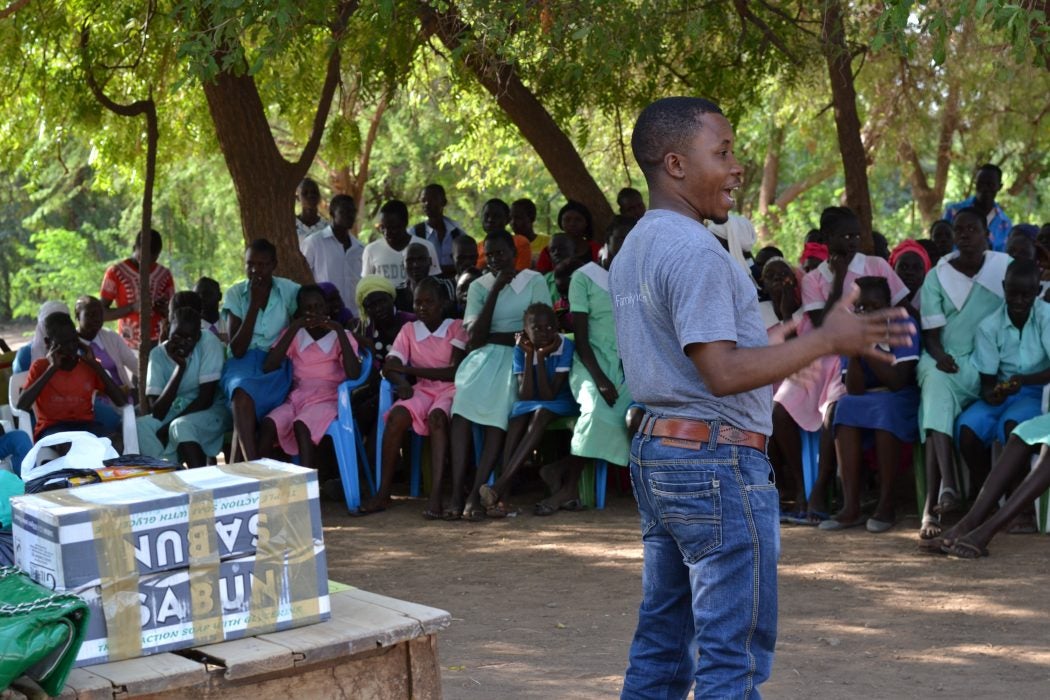 Jesuit education has played a key role in Muzabel Welongo's (GHD'19) life, and ultimately helped bring him to Georgetown University as a graduate student in the Global Human Development program. Welongo grew up as a Congolese refugee in a refugee camp in Tanzania. While living there, he was able to complete both his primary and secondary education before being transferred to the Kakuma Refugee Camp in Kenya in 2010. Once in Kenya, Welongo says, "Jesuit Worldwide Learning (JWL) offered me an opportunity to complete an online diploma, and this was a great beginning for my journey to education." Jesuit Worldwide Learning is an educational organization that provides online learning opportunities to marginalized communities.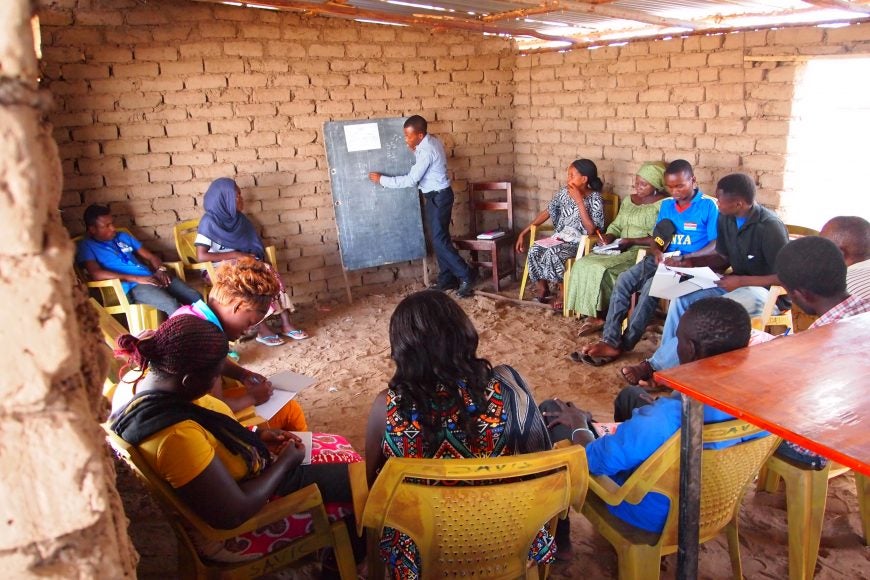 This access to education opened up new dreams for Welongo. "Growing up, I struggled with basic things like what to eat, and this new journey to education shed more light for a better future for me and the people I reach," he says. JWL ultimately supported Welongo as he completed his bachelor's degree at the Catholic University of Eastern Africa. While living in the Kakuma Refugee Camp, Welongo realized that he wanted to do more to help the young people in the camp.
According to Welongo, "Most young people were idle without any means to meet their livelihoods. The suffering I faced was common, and at some point, I felt a responsibility to do something for fellow refugees. That is when I came up with the idea of starting SAVIC."
SAVIC stands for Solidarity and Advocacy for Vulnerable Individuals in Crisis. Welongo founded the NGO in 2010, and it has since provided education and development services to more than 8,000 refugees.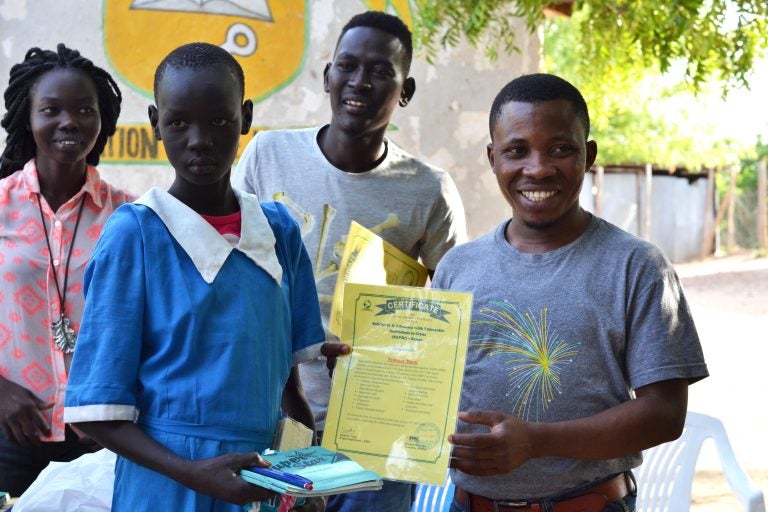 For Welongo, graduate school at Georgetown University, a partner of Jesuit Worldwide Learning, has always been one of his goals. "Georgetown is a unique institution that produces great leaders who are making big achievements in our world," says Welongo. "I believe I have a greater potential to help improve the conditions of the vulnerable people in my country, and in Africa. As a leader with a great vision for the disadvantaged communities, my priority has been to pursue graduate school in order to strengthen my practical skills and experience, as well as get an opportunity to network with other students and leaders in the academia who can help me achieve my dreams," he added.
Since coming to Georgetown, Welongo has taken advantage of the many events and networking opportunities available in DC. He is enjoying all of his classes, and likes, "the energy of our professors who bring with them
many years of experience working with governments, international organizations and politics." Welongo says he has found a wonderful support system among both the professors and the 27 other young professionals who make up the first year cohort of the Global Human Development program.
Upon graduation from Georgetown, Welongo says, "I hope to use my new skills and expertise to advance my work with SAVIC, and hopefully, scale my model to reach more displaced people in other countries in Africa." He also hopes to gain more work experience with an international organization in DC to build and expand on his own skills and knowledge.