The beginning of this semester marked a milestone for the Institute for the Study of Diplomacy (ISD), as the first ever cohort of its McHenry Global Public Service Fellowship Program matriculated in master's programs across the School of Foreign Service. 
Named after distinguished U.S. public servant and ISD board member Amb. Donald F. McHenry (PHD'64, H'81), the program provides professional and personal development opportunities for exceptionally qualified graduate students who have demonstrated their commitment to pursuing careers in "transformational global public service."
Through professional and personal development opportunities, including targeted career counseling, core competency coursework, informal seminars and individual mentoring from top international affairs practitioners, the fellowship aims to build a new generation of global leaders capable of solving emerging and future global problems. The program also includes a full-tuition scholarship for students' two-year programs.
Hosted by ISD, the fellowship is open to applicants from across the United States and the world, and supports study for students admitted to any graduate program at SFS.
Honoring a Legacy of Public Service
In August, the new fellows had the opportunity to meet with Ambassador McHenry virtually and hear his vision for the fellowship program that bears his name.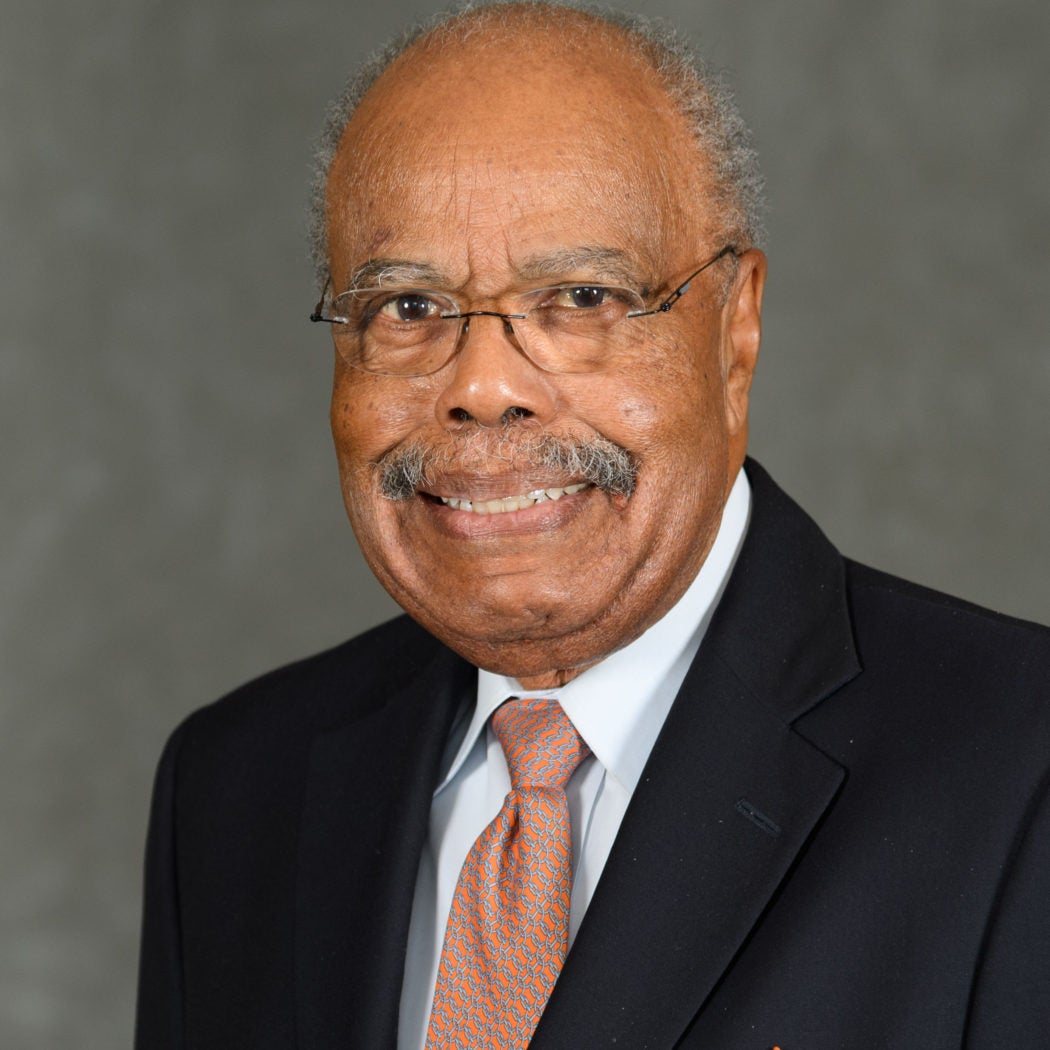 A former U.S. Permanent Representative to the United Nations, McHenry taught diplomacy at SFS for more than thirty years and has extensive experience working in government, think tanks and business. Throughout his career, McHenry represented the United States in a number of diplomatic posts, including as the U.S. negotiator for Namibian independence.
Amb. Barbara Bodine, Director of ISD, explains that McHenry's career epitomizes the public service that the fellowship aims to foster. "ISD is grateful to Ambassador McHenry for his vision, service to the country and to a better world and to SFS and ISD students over many years," Bodine says. 
She continues, "As a member of our Board of Advisers, he has been generous with his time, with his effort and engagement and generous in his foundational support to the fellowship program. It simply would not have happened without him."
At the welcome event, McHenry addressed the fellows, urging them to use the skills they will develop through the program to build a better world. McHenry Fellows receive professional skills development classes to encourage them to think creatively, enhance their strategic and analytical thinking and hone their policy writing and oral communications.
"[These skills] will be vital to your public service leadership to restore and create alliances, to build partnerships in an increasingly diverse and interconnected world and to listen actively to those whom you seek to help to learn about the kind of help they believe they need," McHenry said.
A Fellowship for Our Future World
As the fellows embark on their graduate study, ISD is already looking to the future of the fellowship and to the contributions it can make to a rapidly changing world.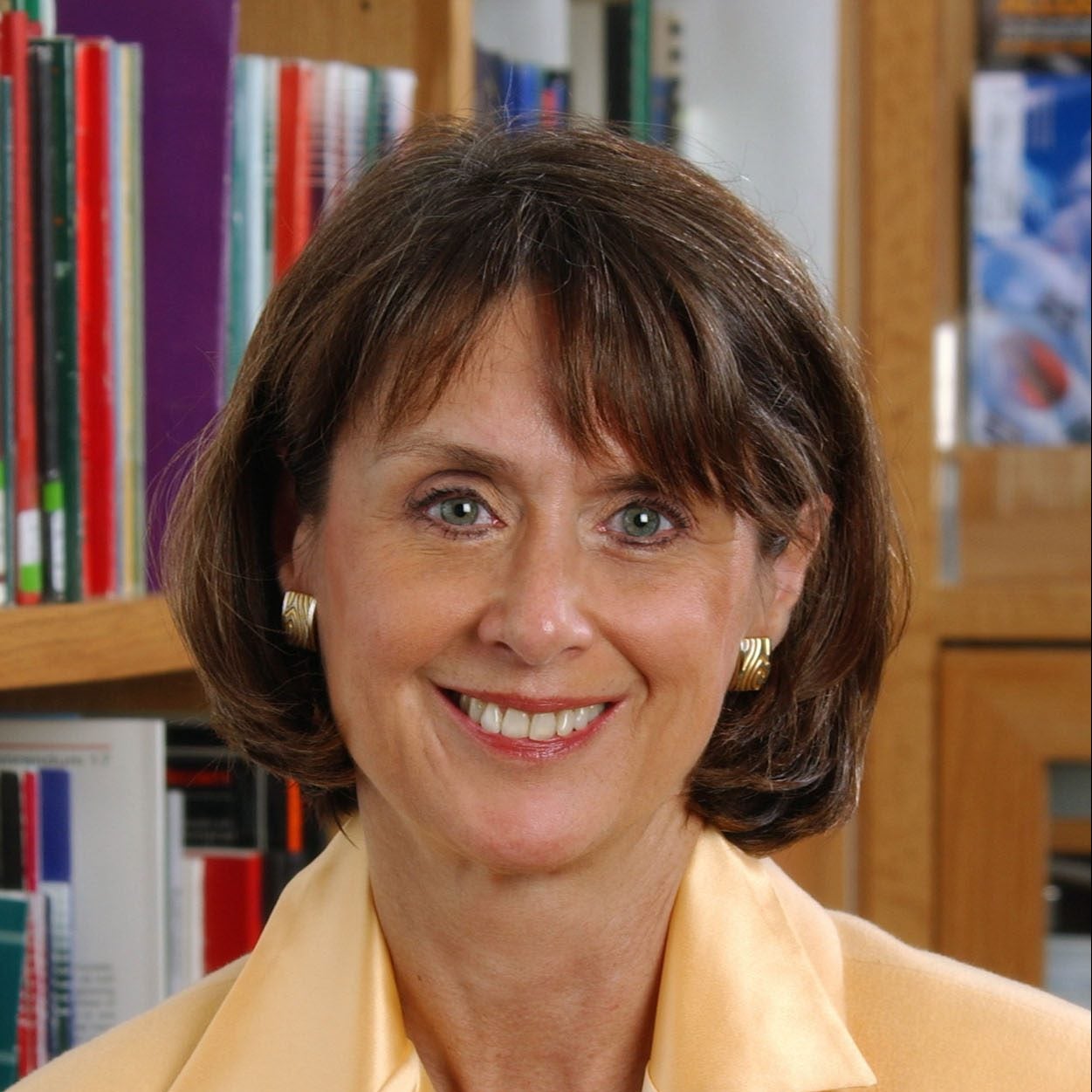 Bodine says that current world events underscore the necessity of training a new generation of innovative and strategic global leaders. She stresses, "As the international community faces increasingly complex and compounded challenges — climate change, pandemics, nativism and autocracy and the subversion of civil and civilized society — it is incumbent upon all of us to step up, step forward and support those rising generation leaders who are committed to shifting these problems from seemingly intractable to done."
She adds, "We need the best minds, with the passion, intelligence and grit to do this. This is the core of the McHenry Fellows Program."
Amb. James Gadsden, Director of the McHenry Fellows Program at ISD, emphasized the importance of removing financial barriers for students to study at Georgetown to enable qualified individuals from all backgrounds to share and develop their ideas and perspectives on global issues. 
"The fellowship will strengthen ISD's strategic objective of effectively preparing the successor generations of foreign affairs policy makers and thinkers who are diverse in their make-up, understanding and global outlook," he says. "Diversity in all its forms is vital to ensure the program's success, just as it is crucial in the practice of foreign policy."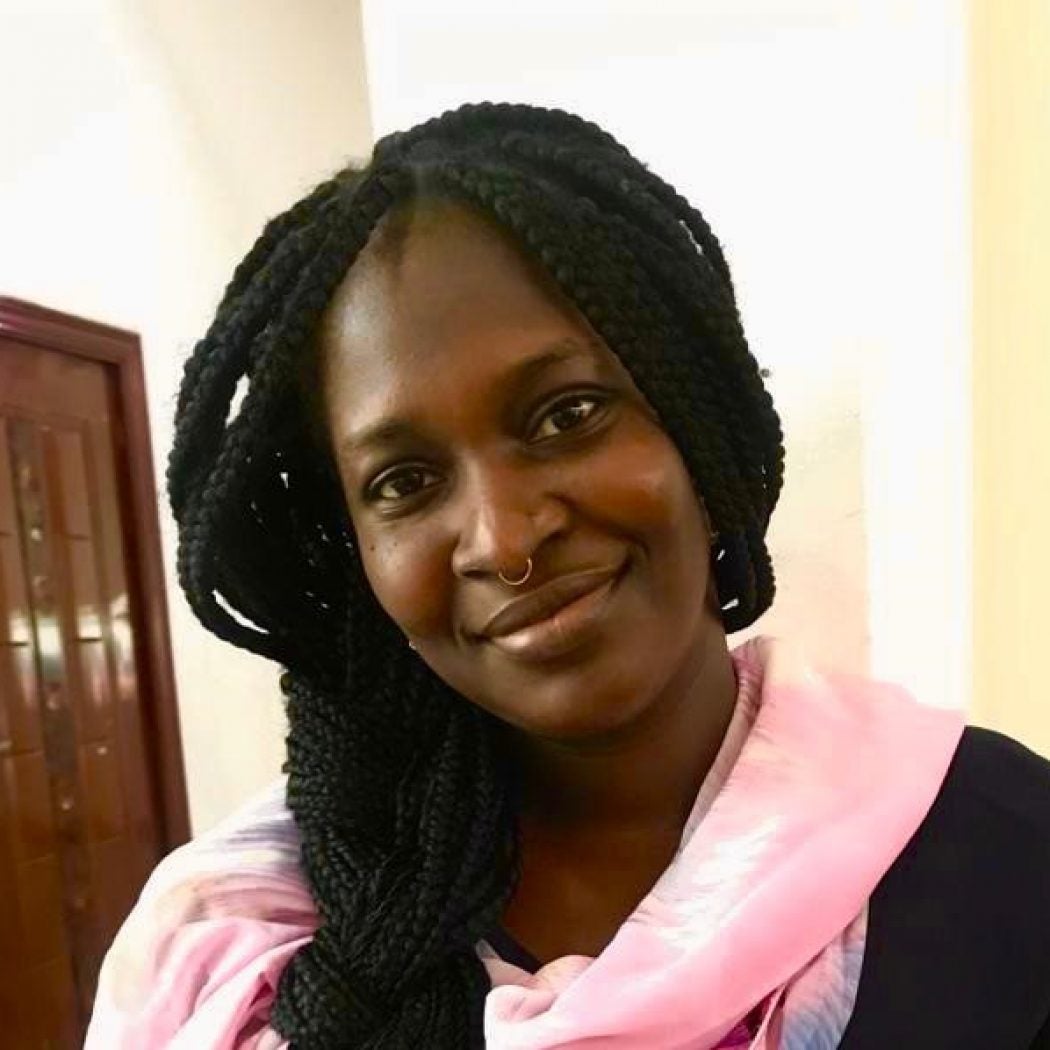 The Opportunity of a Lifetime
For Global Human Development student and McHenry Fellow Fareeda Abdulkareem (GHD'22), being able to study — fully-funded — at Georgetown represents an unparalleled opportunity. "The chance to study at an institution like Georgetown while being trained for transformational public service felt like a lifetime opportunity I would regret if I did not try," she says.
Before coming to SFS, Abdulkareem worked for a development NGO in Uganda and for Nigeria's Ministry of Education. Selecting fellows who already have experience in international public service enables them to hit the ground running in their studies and share their insights with classmates, she says. 
"My experience as a development practitioner as well as working for one of the most effective Nigerian state administrators gave me a multifaceted perspective that brought new depth to the class teachings and discussions," Abdulkareem explains.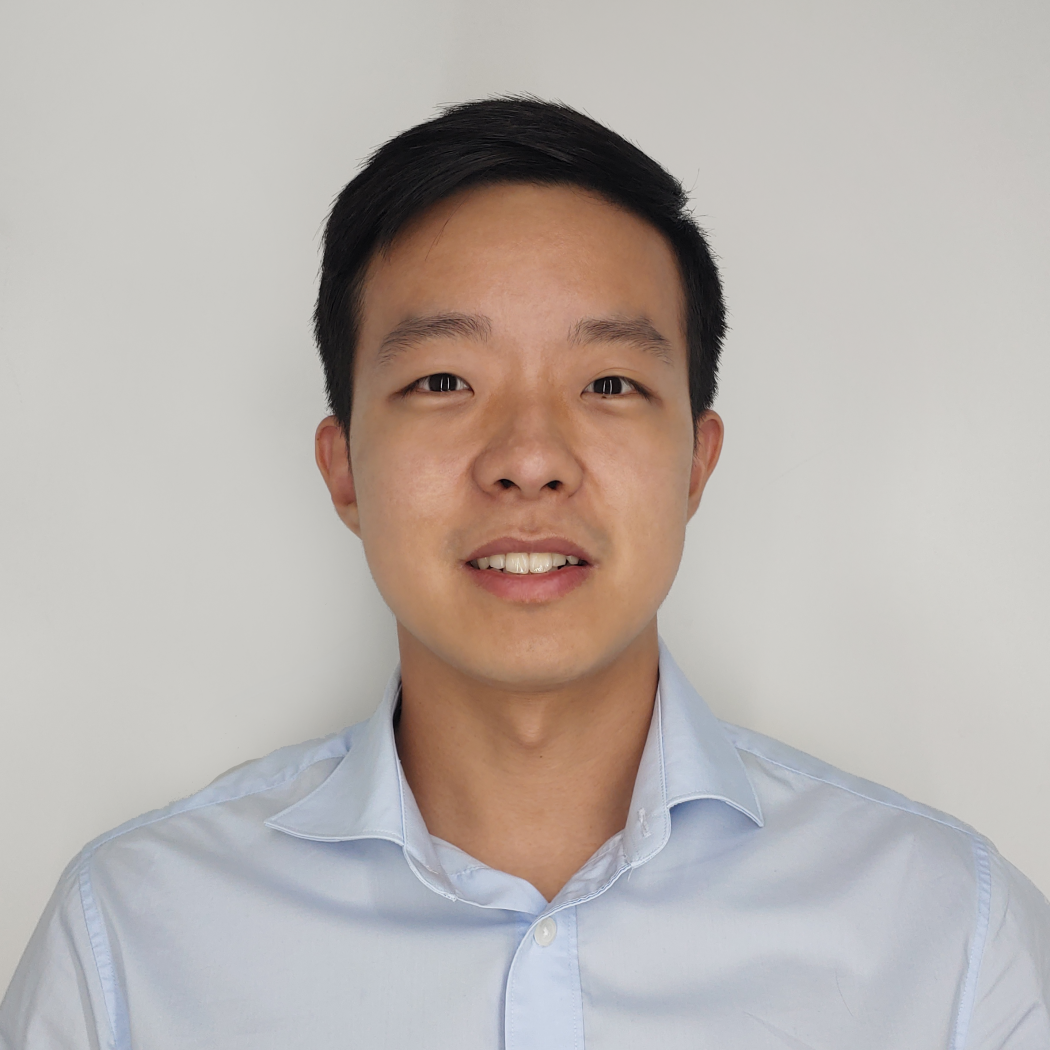 Heemin Yang (MSFS'22), who began the Master of Science in Foreign Service program this fall, says that the McHenry Fellowship is more than just a scholarship. Yang joins the program from the Republic of Korea, where he served in the Marine Corps. After his military service, Yang facilitated rescue operations for an international NGO in Southeast Asia, assisting North Korean refugees for resettlement in the ROK.
"Initially, it was the full tuition benefit that caught my attention," Yang admits. "But soon I realized that the McHenry Fellowship was much more than that. It's a program wholly dedicated to fostering aspiring global leaders who want to transform the world for the better.
You can support the next generation of transformational public servants by giving to the McHenry Global Public Service Fellowship program. Gifts can be made to the McHenry Program Fund using this form. Please contact Development Officer, Mary Kertz Jones at mj727@georgetown.edu if you have any questions and/or should you wish to explore a major gift or estate gift. Thank you for your support!