Dean's Coffee Chats
Coffee chats are small, informal gatherings with SFS alumni and guests hosted by SFS Dean Joel Hellman and Vice Dean Daniel Byman. The guest briefly talks about his/her academic and professional path, before students ask questions about professional experience, and guests offer advice.
Former SFS Professor Colin Kahl who served as National Security Advisor to Vice President Joe Biden.

Ambassador Gérard Araud, who served as French Ambassador to the United States from 2014 to 2019.

Kaya Henderson (SFS'92), former Chancellor of DC Public Schools (DCPS)
Spring 2020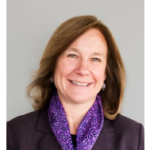 Susan Reichle, President and Chief Executive Officer for the International Youth Foundation
January 21, 2020
Susan Reichle was appointed Chief Executive Officer of the International Youth Foundation in January 2019. As CEO she has overseen the development and implementation of IYF's new strategic plan, Transformation 2022 which focuses on three interconnected objectives — Youth Agency, Economic Opportunity and Systems Change — based on the needs of young people and their communities. She joined IYF in 2017 as President and COO.
Prior to joining IYF, Susan dedicated 25 years leading USAID policy development and programs overseas and in Washington, D.C. In her most recent position with USAID, she served as the Counselor to the Agency, USAID's most Senior Foreign Service Officer, and advised the Administrator and senior leadership on key global development policies and management issues. She also oversaw the Agency Coordinators for Youth, Countering Violent Extremism, and Local Solutions while communicating on a regular basis with 80 USAID Missions around the globe.
Previously, Susan served as Assistant to the Administrator for Policy Planning and Learning. She oversaw USAID's response to the 2010 Haiti earthquake as Acting Assistant Administrator for Democracy, Conflict, and Humanitarian Assistance (DCHA) in Washington. She also served as Mission Director and Deputy Director in Colombia. In Russia, Susan oversaw one of USAID's largest democracy portfolios in the world.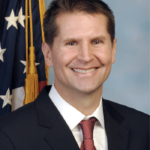 E. William Priestap, Former Assistant Director of the FBI's Counterintelligence Division
January 21, 2020
Bill Priestap is a recognized thought leader in national security. After twenty-one years, he concluded his FBI career in early 2019. From December 2015 through December 2018, Mr. Priestap led the FBI's Counterintelligence Division, including the development and implementation of the agency's global strategy to counter foreign nations' intelligence efforts against the United States.
Mr. Priestap began his FBI career in 1998 conducting organized crime and drug investigations in Chicago. After the events of 9/11, Mr. Priestap worked on counterterrorism cases until he was promoted to the FBI's Office of Congressional Affairs at FBI headquarters in Washington, DC. While in Congressional Affairs, he was detailed to the U.S. Senate's Homeland Security and Governmental Affairs Committee, where he assisted with the committee's counterterrorism investigative and legislative efforts, including the development of the Intelligence Reform and Terrorism Prevention Act of 2004.
Following his time on Capitol Hill, Mr. Priestap served in the FBI's Directorate of Intelligence, where he helped the organization make significant changes to its intelligence program post 9/11. In 2006, he was assigned to the FBI's New York Office, and over the next several years held a variety of counterterrorism, intelligence, and counterintelligence managerial positions. He later became the Special Agent in Charge of the New York Office's Counterintelligence Division, during which time he oversaw all of the office's counterintelligence efforts.
Mr. Priestap was the winner of a National Intelligence Meritorious Unit Citation from the Director of National Intelligence in 2012 and the Meritorious Executive Presidential Rank Award in 2017. Mr. Priestap is an attorney and holds a Master in Business Administration degree.
Fall 2019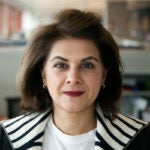 Goli Sheikholeslami (SFS'89), President and CEO of New York Public Radio, National Public Radio
December 9, 2019
Goli Sheikholeslami is a highly regarded executive who has successfully built and led operations at several prominent media companies over the past 20 years. Her experience is a rare combination of traditional news media and digital innovation at both emerging and established organizations. As a senior executive for The Washington Post, Sheikholeslami helped build washingtonpost.com and led the successful integration of digital operations with the company's legacy newspaper.
Sheikholeslami has also served in key leadership roles with major media organizations Conde Nast and Time Warner. Prior to joining Chicago Public Media, she served as the chief product officer for Everyday Health, a leading health information platform for consumers and medical professionals. In 2016, she was elected to the Board of Directors of National Public Radio (NPR).  Since 2012, she has served as a Director of DHI Group, Inc., a leading provider of data, insights and employment connections through specialized services for professional communities including technology and security clearance, financial services, energy, healthcare and hospitality.
Sheikholeslami holds an MBA from the Darden School of Business at the University of Virginia and a B.S. in International Economics from the Georgetown University Edmund A. Walsh School of Foreign Service.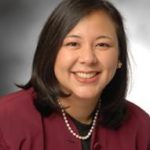 Margaret Huang (SFS'91), Executive Director, Amnesty International
November 19, 2019
Margaret Huang, an advocate for human rights and racial justice for more than two decades, is the Executive Director of Amnesty International USA.
As the chief executive officer, Ms. Huang is responsible for advancing the vision and mission of the organization, managing the organization's day-to-day operations and activities, serving as the lead spokesperson for the organization, and ensuring the organization's financial health.
Ms. Huang previously served as Chief of Staff and as Deputy Executive Director for Campaigns and Programs at Amnesty International USA. Earlier in her career, she served as Executive Director of the Rights Working Group, a coalition of civil liberties and human rights groups formed in the aftermath of the September 11, 2001, attacks. Previously, she served as Director of the U.S. Program at Global Rights, Program Director of the Robert F. Kennedy Center for Human Rights, and Program Manager at The Asia Foundation. Earlier in her career, she served as Committee Staff for the U.S. Senate Foreign Relations Committee. Ms. Huang received a Master of International Affairs from Columbia University, and a B.S.F.S. from Georgetown University.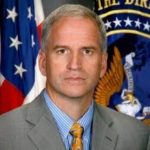 Robert Cardillo, Former Director of the National Geospatial-Intelligence Agency
November 12, 2019
Mr. Cardillo was appointed as the sixth director of the National Geospatial-Intelligence Agency in 2014. Previously, he was selected by then director of national intelligence James Clapper to serve as the first deputy director of national intelligence for intelligence integration in September 2010. He has also served as deputy director for analysis at the Defense Intelligence Agency (DIA) and director for analysis and production at the NGA.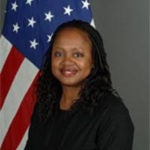 Ambassador Bonnie Jenkins, Joint Visiting Fellow at Brookings Institution and the University of Pennsylvania's Perry World House
November 5, 2019
Jenkins was nominated by President Barack Obama in April 2009 and confirmed by the U.S. Senate in June 2009 as Special Envoy and Coordinator for Threat Reduction Programs in the Bureau of International Security and Nonproliferation, U.S. Department of State (DOS). She served in that position until January 2017. Jenkins promoted a coordinated U.S. effort on threat reduction globally. Jenkins was the DOS lead for the 2010 – 2016 Nuclear Security Summits and the U.S. Representative to the G7 Global Partnership Against the Spread of Weapons and Materials of Mass Destruction. She was also the Chair of the International Atomic Energy Agency's Nuclear Security and Support Center Network (NSSC). She helped establish the GHSA NGO Consortium, and founded the GHSA Next Generation Network. Bonnie Jenkins founded Women of Color Advancing Peace and Security in 2017 and serves as the organization's president.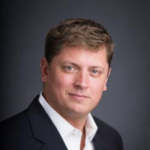 Tim Hughes, Senior Vice President, Global Business and Government Affairs, SpaceX
October 29, 2019
As Senior Vice President, Tim Hughes leads the policy, regulatory, and global business development efforts at SpaceX. Joining in 2005 as the company's first in‐house counsel, Tim defined SpaceX's legal and government affairs functions from the ground up, helping to take the company from true start‐up to one of the world's most recognizable and innovative technology firms. For twelve years, Tim led a team of attorneys in handling the company's broad corporate, contracting, export control and litigation portfolios. His responsibilities now span the company's government business development efforts in the civil and national security space markets, insurance, regulatory affairs, and launch licensing portfolios, as well as SpaceX's domestic and international policy agenda for both the launch services and satellite business sectors.
Prior to joining SpaceX, Tim served as Majority Counsel to the Committee on Science and Technology in the United States House of Representatives. Tim was the principal attorney responsible for drafting and shepherding the passage of ground‐breaking commercial human spaceflight legislation, the Commercial Space Launch Amendments Act of 2004 (P.L. 108‐492), which helped to establish the legal and regulatory framework for commercial human spaceflight in the United States.
A graduate of William and Mary Law School and Georgetown University's School of Foreign Service, Tim previously served as a senior associate with Drinker Biddle & Reath, LLP, as well as in the Office of the Chief Counsel for the United States Secret Service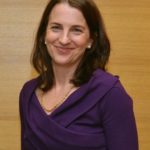 Sheba Crocker, CARE USA's Vice President for Humanitarian Policy and Practice
October 28, 2019
As CARE USA's Vice President for Humanitarian Policy and Practice, Sheba provides overall leadership and strategic guidance for CARE USA's emergency and humanitarian operations, programs, and policy. She is responsible for overseeing humanitarian technical and operational support to CARE country offices and CI members and leads, which includes emergency food aid programs.
Sheba came to CARE after serving at the State Department as Assistant Secretary for International Organization Affairs, Director in the Office of Policy Planning and Chief of Staff to the Deputy Secretary of State. Her prior government service includes additional roles at the State Department and in the National Security Council. Sheba has extensive inter-governmental and non-governmental organization experience including at the Bill & Melinda Gates Foundation; the United Nations, the Center for Strategic and International Studies. She has taught at Johns Hopkins School of Advanced International Studies, George Washington University, and American University. Sheba received a bachelor of arts from Stanford University, a master of arts from the Fletcher School of Law and Diplomacy, and a Juris Doctor from Harvard Law School.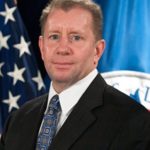 John Cohen, Senior Expert on Global Threats, Argonne National Laboratory
October 28, 2019
John D. Cohen currently serves as a Senior Expert on Global Threats for the Argonne National Laboratory.  He is also an on-air expert for ABC News on homeland security, terrorism, counter-intelligence, and law enforcement issues and was recently appointed as an Adjunct Professor in the Georgetown University Security Studies Program and Center for Security Studies. Until recently he served as a Distinguished Professor of Professional Practice in Criminal Justice in the Rutgers University School of Arts and Sciences and Director of the University's Center for Critical Intelligence Studies.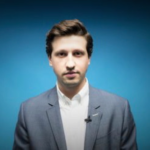 Maksym Eristavi, Research Fellow at the Atlantic Council's Eurasia Center and Co-Founder of the Russian Language News Exchange
October 22, 2019
Mr. Eristavi is a prominent Ukrainian writer and one of the most well-known English-speaking journalists coming from Eastern Europe. A self-described 'bridge-builder', he amplifies and explains stories from global frontlines for equal human rights. His work sits on the nexus of disinformation, foreign policy and identity politics. Mr. Eristavi has been a contributor for news outlets such as BBC, CNN, Reuters, Foreign Policy, Foreign Affairs, Politico, die Welt and the Washington Post among others. He delivers regular policy briefings to parliaments and foreign ministries, including in the UK, the US and the EU Parliament. Mr. Eristavi is the only openly queer journalist coming from Ukraine and has been outspoken in raising regional civil rights issues abroad.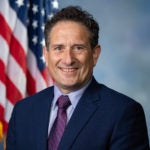 Congressman Andy Levin (MI-9), U.S. Representative from the 9th District of Michigan
October 21, 2019
A union organizer, human rights activist, workforce policy expert and green energy entrepreneur, Congressman Andy Levin has spent his career fighting for an equitable and inclusive future for all people. He's bringing that fight to Congress as the proud representative for Michigan's 9th District. Andy has been advocating for working families since the 1980s, when he organized hundreds of health care workers for the Service Employees International Union (SEIU).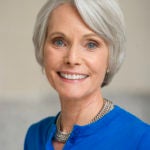 Jill Dougherty (S'13), SFS Centennial Fellow, Global Fellow at the Woodrow Wilson International Center for Scholars and a CNN Contributor on Russia issues
September 25, 2019
Jill Dougherty is an expert on Russia and the former Soviet Union. In her three-decade career with CNN she served as Foreign Affairs Correspondent, based in Washington, D.C., where she covered the State Department and provided analysis on international issues.
Dougherty previously served as U.S. Affairs Editor for CNN International; Managing Editor of CNN International Asia/Pacific, based in Hong Kong; and CNN's Moscow Bureau Chief and Correspondent. From 1991 to 1996 she was CNN White House Correspondent, covering the presidencies of George H. W. Bush and Bill Clinton. In 2013-14 she was a Fellow at the Shorenstein Center on Media, Politics and Public Policy at Harvard University's John F. Kennedy School of Government, where she pursued research on Russia's mass media.
Dougherty received her B.A. degree in Slavic Languages and Literature from the University of Michigan, Ann Arbor and her M.A. from Georgetown University, where she researched Russia's soft power diplomacy. Jill Dougherty is a member of the Council on Foreign Relations and the World Affairs Council.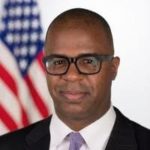 Zaid Zaid (SFS'97), Public Policy, Strategic Response at Facebook
September 17, 2019
Zaid Zaid has over 15 years of experience in tech, law, policy, diplomacy, foreign affairs, national security, and international development, where he worked closely with numerous high-level government and private sector officials. In addition to having served as Special Assistant to the President and Associate Counsel to the President at the Obama White House, he also worked in government at the U.S. Agency for International Development (USAID), and as a Foreign Service Officer at the U.S. Department of State. He worked at a major law firm, WilmerHale, for four years. As a diplomat, he served in various countries in the Middle East, as well as at the United Nations. As a Senior Associate at WilmerHale, he traveled extensively to London, Geneva, Hong Kong, and Singapore.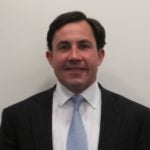 Tom Purcell (SFS'93), Public Securities and Private Business, Lake Trail Capital
September 5, 2019
Tom Purcell manages his family office, Lake Trail Capital, which invests in public securities as well as private business. Mr. Purcell worked for Viking Global Investors from 1999 until March 2015. Mr. Purcell managed portfolios at Viking from 2003 until 2014, served as Co-Chief Investment Officer from 2012-2014 and was on the Management and Executive Committees. Prior to joining Viking Mr. Purcell worked for Tiger Management, ING Equity Partners and Solomon Brothers. Mr. Purcell is a graduate of Harvard Business School (1999) where he was a Baker Scholar and of Georgetown University School of Foreign Service (1993).
Dr. Christina Hanna, (SFS'08, M'14)

Dr. Azar Nafisi, SFS Centennial Fellow
Spring 2019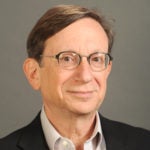 Gary Perlin (SFS'72), former CFO of Capital One and The World Bank
April 30, 2019
Gary Perlin retired in 2014 after a 40-year career in finance and economic development, including senior roles across both the private and public sectors in global and domestic markets. His last executive role was as Chief Financial Officer of Capital One Financial Corporation (2003-2013), the sixth largest bank in the US, where he was named "Best Finance Company CFO" four times by Institutional Investor between 2007-2011. Mr. Perlin's previous roles included: Chief Financial Officer and Treasurer of the World Bank (where he served from 1993-2003 and 1975-1978); Sr. VP – Finance & Treasurer of Fannie Mae (where he served from 1982-1993); four years on Wall Street and two years on the staff of the United States Senate. Mr. Perlin received a BSFS Summa cum Laude from the Edmund A. Walsh School of Foreign Service at Georgetown University, an M.Sc. (Econ.) from the London School of Economics and an MPA from the Woodrow Wilson School of Public and International Affairs at Princeton University. He and his wife, Rabbi Amy Perlin, have been married for 42 years and have two sons and six grandchildren.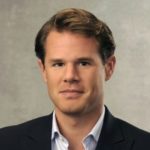 Alex Marquardt (SFS'04), Senior National Correspondent for CNN
March 29, 2019
Alex Marquardt is an award-winning Senior National Correspondent based in the network's Washington, DC bureau. Since rejoining the network in May 2017, he has helped lead the network's domestic and international breaking news coverage of the Las Vegas massacre, the historic hurricanes Harvey and Irma and the London Bridge attack.
Marquardt spent most of the past decade as a foreign correspondent for ABC News based in Beirut, Jerusalem and Moscow. During that time, he was on the front lines of the wars and uprisings in the Middle East, he reported on the unfolding refugee and migrant crisis and covered the wave of terror attacks across Europe. Marquardt was among the first correspondents in Cairo as the revolution exploded, he made many trips into Syria to report on the war from both the regime and rebel sides, he was on the ground in Gaza in 2012 and 2014 during the wars with Israel and traveled across Ukraine as Russia's military moved in.
Before his overseas career, Marquardt was an "embed" reporter with CNN during the 2008 presidential election. He traveled with and covered a number of candidates, including then-Senators Obama, Biden, and Clinton, as well as Governors Romney and Huckabee. Marquardt has won Emmy and Edward R. Murrow Awards, notably for an undercover investigation of underage sex trafficking in the Philippines. He graduated from Georgetown University's School of Foreign Service after growing up Europe and the Middle East.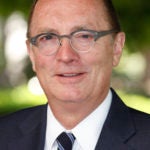 Jeffrey Feltman, John C. Whitehead Visiting Fellow in International Diplomacy in the Foreign Policy program at the Brookings Institution
March 26, 2019
Jeffrey Feltman is the John C. Whitehead Visiting Fellow in International Diplomacy in the Foreign Policy program at the Brookings Institution. He is also a senior fellow at the Washington-based United Nations Foundation. Feltman has a master's in law and diplomacy from the Fletcher School of Law and Diplomacy at Tufts University and a bachelor's degree in history and art from Ball State University. In May 2013, Ball State University awarded Feltman an honorary doctorate.
Before joining Brookings, he served for nearly six years as the under-secretary-general for political affairs at the United Nations in New York. In that capacity, he traveled extensively and was the chief foreign policy advisor to both Secretary-General Ban Ki-moon and Secretary-General Antonio Guterres. From 2016 until his April 2018 retirement from the U.N., he also was the special envoy for the implementation of Security Council Resolution 1559 (2004). As part of his U.N. responsibilities, Feltman was the chairperson of the U.N.'s Counter-Terrorism Implementation Task Force and the executive director of the U.N. Counter-Terrorism Center from July 2012 until July 2016. He oversaw U.N. mediation and conflict prevention work and also served as the U.N.'s focal point on election assistance to approximately 50 countries annually.
Feltman was a U.S. foreign service officer for over 26 years, focusing largely on the Middle East and North Africa. Feltman was the assistant secretary of state for Near Eastern affairs from 2009 until his retirement from the State Department, with the rank of career minister, in May 2012. Before his 2004-08 tenure as U.S. ambassador to Lebanon, Feltman also served in Erbil, Baghdad, Jerusalem, Tel Aviv, Tunis, Amman, Budapest, and Port-au-Prince. Feltman is a recipient of State Department awards, including several Superior Honor Awards and the James Clement Dunn Award for Excellence in Leadership. The American Foreign Service Association conferred the Christian A. Herter Award for Constructive Dissent and also the Sinclaire Language Award.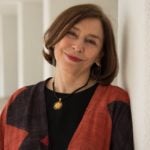 Dr. Azar Nafisi, SFS Centennial Fellow
February 13, 2019
Azar Nafisi is best known as the author of the national bestseller "Reading Lolita in Tehran: A Memoir in Books," which electrified its readers with a compassionate and often harrowing portrait of the Islamic revolution in Iran and how it affected one university professor and her students. The book has spent over 117 weeks on The New York Times bestseller list, has been translated in 32 languages, and has won diverse literary awards. In 2009 Reading Lolita in Tehran was named as one of the "100 Best Books of the Decade" by The Times (London).
Between 1997 and 2017, Azar Nafisi was a Fellow at the Foreign Policy Institute of Johns Hopkins University's School of Advanced International Studies (SAIS) in Washington, DC, where she was a professor of aesthetics, culture, and literature, and taught courses on the relation between culture and politics. She was also Director of The Dialogue Project & Cultural Conversations. She earned her Ph.D. at University of Oklahoma and then went on to teach at the University of Tehran. In 1981, she was expelled for refusing to wear the mandatory Islamic veil and did not resume teaching until 1987. Dr. Nafisi returned to the United States in 1997 — earning national respect and international recognition for advocating on behalf of Iran's intellectuals, youth, and especially young women. Since then she has written many novels, the most recent being her book on Vladimir Nabokov, That Other World, which will be published by Yale University Press in 2019.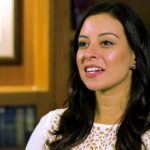 Dr. Christina Hanna, (SFS'08, M'14)
February 8, 2019
Dr. Christina M. Hanna completed her training in the combined Internal Medicine and Pediatrics residency program at the University of Pennsylvania and the Children's Hospital of Philadelphia (CHOP). Dr. Hanna's medical and public health work centers on serving the health needs of vulnerable populations in the United States and globally. Currently, Dr. Hanna is pursuing a joint role as a CHOP bone marrow transplant hospitalist and as a Partners in Health general pediatrician/oncologist in Rwanda prior to applying for a pediatric oncology fellowship. During her residency, Dr. Hanna has worked in Botswana, Rwanda, and Egypt. Previously, Dr. Hanna worked with the World Health Organization to expand adolescent health services globally. As a Fulbright Fellow in Egypt, she worked on tobacco prevention efforts among street youth. Dr. Hanna holds an MD from Georgetown University, where she currently serves on the Medical School Alumni Board. She also holds a Masters in Public Health from the Johns Hopkins Bloomberg School of Public Health, where was awarded The Excellence in Public Health Award from the U.S. Public Health Service, and a Bachelors in Science, Technology, and International Affairs from Georgetown University.
Meroe Park, (SFS'89) former Executive Director of the United States Central Intelligence Agency

Stéphane Dujarric (SFS'88), Spokesperson for the United Nations Secretary-General, António Guterres
Fall 2018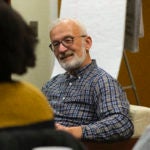 Dr. Scott Guggenheim, former Senior Advisor to Afghan President Ashraf Ghani
December 4, 2018
Dr. Scott Guggenheim is an anthropologist with 25 years experience in international development. He is particularly interested in how local knowledge and local voice can be heard in development, and most of his work in development has been about how to reconcile large-scale development with giving poor people more agency in how decisions get made. He's lived through some tumultuous events, starting with helping Indonesia pick up the pieces after the East Asia crisis and then the Aceh tsunami, to his ongoing work in Afghanistan, where he worked with President Ashraf Ghani and his team on trying to sort through development in a time of conflict.
Scott Guggenheim served as Senior Advisor to Afghan President Ashraf Ghani, where his work was all about putting development and conflict theory into actual practice. He was part of a small team sitting in the President's Office and the Ministry of Finance which helped President Ghani rebuild (or, more accurately, just build) core systems of government – planning, budgeting, civil service, rule of law – all amidst a pretty bloody conflict that was not getting any better. It was a close-up view not just of conflict or how a poor country develops, but also of the difficulties that even the most visionary and knowledgeable leader faces trying to navigate donor politics, the aid system's disfunctionality, inherited histories, and the turbulent political economy of a force-fed and yet basically popular democracy.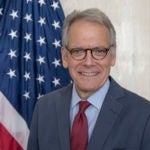 Ambassador Jeffrey DeLaurentis (SFS'76) (ret.), former U.S. Chargé d'Affaires to Cuba
November 19, 2018
Ambassador Jeffrey DeLaurentis comes to Georgetown after a year at the Harvard Kennedy School as a Senior Diplomatic Fellow with the Future of Diplomacy Project. A 27-year veteran of the Foreign Service, he served as the first Charge d'Affaires at the U.S. Embassy in Havana Cuba following the re-establishment of diplomatic relations between the United States and Cuba. Prior to taking up his Cuba post in August 2014, he was the Alternate Representative for Special Political Affairs at the U.S. Mission to the United Nations. Previously, he served as Deputy Assistant Secretary of State for the Bureau of Western Hemisphere Affairs, and as Minister Counselor for Political Affairs and Security Council Coordinator at the U.S. Mission to the United Nations.
Ambassador DeLaurentis began his State Department career in 1991 as a consular officer in Havana, and returned to Cuba as Political-Economic Section Chief in 1999-2002. In Washington, he served as Executive Assistant to the Under Secretary of State for Democracy and Global Affairs, Special Assistant to the Assistant Secretary of State for Western Hemisphere Affairs, and Director of Inter-American Affairs at the National Security Council. Ambassador DeLaurentis retired from the State Department in August 2018. He is a graduate of the Georgetown University School of Foreign Service and Columbia University Graduate School of International and Public Affairs. He is married to Jennifer Lee DeLaurentis, a former senior official of the United Nations Secretariat.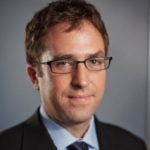 James Politi (SFS'99), World Trade Editor at the Financial Times
November 8, 2018
James Politi is the World Trade Editor at the Financial Times. He is a proud Roman, the son of an American mother and Italian father. Following graduation from the School of Foreign service as an undergraduate with a degree in international politics, Politi moved to London to attain an international relations Master's degree from the London School of Economics. Thereafter, he joined the Financial Times graduate training program. He rose through the paper's hierarchy, becoming the Rome bureau chief, before his appointment to this current position.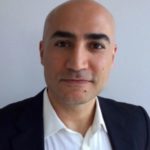 Valla Vakili (SFS'95), Director, Head of Ventures Studio, Citi Ventures
November 5, 2018
Valla Vakili has spent his career driving digital transformation across industries by identifying growth opportunities for companies and developing products and teams that win. As Head of Ventures Studio at Citi Ventures, Valla engages with external ecosystems and Citi colleagues to develop solutions that meet the evolving expectations that people, businesses and cities have for the banking industry. Valla began his career at Yahoo, where he built new profit streams and products that were instrumental in Yahoo becoming the web's dominant content portal. After Yahoo, Valla founded a startup and new platform for exploring and consuming digital content across all media. His founder experience gave Valla valuable insight into how to manage startup peaks and valleys, which has influenced his work at Citi Ventures today. Valla is a graduate of the School of Foreign Service at Georgetown University and conducted doctoral research at the University of Oxford. In addition to holding patents for inventions in interactive television content delivery and commerce, Valla is fond of fine whisky, great fiction and good movies.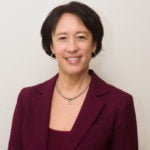 Meroe Park (SFS'89), former Executive Director of the United States Central Intelligence Agency ("CIA")
October 26, 2018
Meroe Park is at Georgetown University as an Executive-in-Residence. She was most recently the Executive Director of the United States Central Intelligence Agency ("CIA"), serving as the Agency's chief operating officer in its most senior career post. Prior to her retirement in June 2017, Ms. Park was a 27-year career intelligence officer and one of the US Government's leading professionals. She held increasingly senior positions at the CIA, including Chief of Human Resources and a Senior Mission Support Officer for locations in Eurasia and Western Europe. Ms. Park successfully led key strategic initiatives, including the modernization of the CIA's technology systems and organizational structure, and the implementation of talent initiatives focused on workforce development and inclusion. Ms. Park earned a number of awards during her career, and has twice been the recipient of the Presidential Rank Award, the Executive Branch's highest honor for Government career professionals. She holds a Bachelor of Science degree from Georgetown University.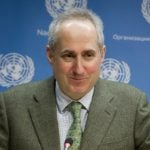 Stéphane Dujarric (SFS'88), Spokesperson for the United Nations Secretary-General António Guterres
October 22, 2018
Stéphane Dujarric of France has been the Spokesperson for the United Nations Secretary-General since 10 March 2014. Mr. Dujarric had previously served as Spokesperson for United Nations Secretary-General Kofi Annan from 2005 to 2006 and then as Deputy Communications Director for Secretary-General Ban Ki-moon from 2006 to 2007. Just prior to his current appointment, Mr. Dujarric was the Director of News and Media for the United Nations Department of Public Information and previously, Director of Communications for the United Nations Development Programme (UNDP).
In the private sector, Mr. Dujarric worked for ABC News television for close to ten years in various capacities in the network's New York, London and Paris news bureaux. He traveled extensively on assignment to cover major stories throughout Europe, Africa and the Middle East. Born in France, Mr. Dujarric has been living in the United States for the most part of the last 30 years. He graduated from Georgetown University's School of Foreign Service in 1988. Mr. Dujarric is married and has three children.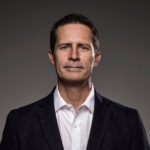 Greg Miller, National Security reporter at The Washington Post
October 16, 2018
Greg Miller is a reporter at the Washington Post covering the intelligence beat. He was among the Post reporters awarded the 2014 Pulitzer Prize for coverage of U.S. surveillance programs revealed by Edward Snowden. He was a finalist for the 2013 Pulitzer Prize for a series of stories, "Permanent War," on the Obama administration's counterterrorism policies. He is co-author of a book, "The Interrogators," and has made reporting trips to countries including Afghanistan, Pakistan, Morocco, Turkey and Serbia. Miller previously worked for the Los Angeles Times. He received his undergraduate degree at the University of California at Davis, and a master's degree from Stanford University.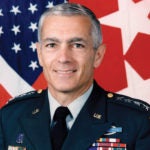 General Wesley Clark (ret.), SFS Centennial Fellow
October 11, 2018
Wesley K. Clark is a businessman, educator, writer and commentator. General Clark serves as Chairman and CEO of Wesley K. Clark & Associates, a strategic consulting firm; Chairman and Founder of Enverra, Inc. a licensed investment bank; Senior Fellow at UCLA's Burkle Center for International Relations. A best-selling author, General Clark has written four books and is a Trustee of the International Crisis Group, and a Director of the Atlantic Council.
Clark retired as a four star general after 38 years in the United States Army. He graduated first in his class at West Point and completed degrees in Philosophy, Politics and Economics at Oxford University (B.A. and M.A.) as a Rhodes scholar. He was the principal author of both the US National Military Strategy and Joint Vision 2010, prescribing US warfighting for full-spectrum dominance. He also participated with Ambassador Richard Holbrooke in the Dayton Peace Process, and helped write and negotiate significant portions of the 1995 Dayton Peace Agreement. In his last assignment as Supreme Allied Commander Europe he led NATO forces to victory in Operation Allied Force, a 78-day air campaign, backed by ground invasion planning and a diplomatic process, saving 1.5 million Albanians from ethnic cleansing.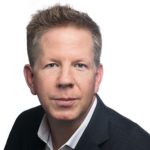 Frederic Wehrey, Senior Fellow at the Carnegie Endowment for International Peace
October 10, 2018
Frederic Wehrey is a senior fellow, working in the Middle East Program, at the Carnegie Endowment for International Peace. His specialty areas are post-conflict transitions, armed groups, and identity politics, with regional focuses on North Africa, particularly Libya, and the Gulf. Wehrey has briefed numerous U.S. and European politicians on North African and Middle Eastern affairs, testified before both houses of Congress, and served as a consultant to the United Nations in southern Libya and advisor to the Multi-National Force-Iraq. His articles have appeared in publications, including The Atlantic, The New Yorker, Foreign Affairs, and the Chicago Journal of International Law. He is the author of two books on the Middle East: The Burning Shores: Inside the Battle for the New Libya and Sectarian Politics in the Gulf: From the Iraq War to the Arab Uprisings, which was designated as the "Best Book on the Middle East" by Foreign Affairs in 2014.
Wehrey served his country in the U.S. Air force for 21 years with tours across the Middle East and North Africa. He holds a Ph.D from Oxford University in international relations, a Master's in Near and Middle Eastern studies from Princeton, and a Bachelor's from Occidental College.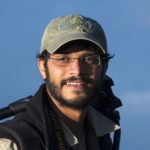 Prasenjeet Yadav, Molecular Ecologist and Photographer
October 5, 2018
Prasenjeet Yadav is a molecular ecologist turned photographer and a National Geographic Explorer. Prasenjeet holds a masters degree in molecular biology and has pursued research in molecular ecology for several years at National Centre for Biological Sciences in Bangalore, India. Early in his scientific career, he realized that his real passion lay in storytelling. He now combines his experience in research with his photography skills to popularize ecological and conservation sciences in the wider society. Prasenjeet is one of the very few photographers who integrates science deeply into his photo stories. He chooses ignored subjects, landscapes, and species and find ways to develop engaging and accessible photos. For every story, he collaborates with researchers, managers, policymakers as well as conservationists. Along with the larger stories, he also produces stories that are directed at specific audiences who have the power to create lasting change.
His previous projects helped bring light on sensitive issues such as climate change and its effects to high elevation Himalaya and effects of windmills on the surrounding ecosystems raising questions about how green is our green energy. He is a founder member of 'Shoot for Science' which is an initiative to train scientists in science communication. Under his explorer's project, he produced a story on the evolution of species in the Shola Skyislands of the Western Ghats which was published and exhibited at National Geographic, Telluride, Banff, NCBS, etc. He is represented by National Geographic Creative and is currently working in the Central Asia's high mountains and the Western Ghats of India. Prasenjeet's luggage is currently based in Bangalore, India and he is constantly on the move.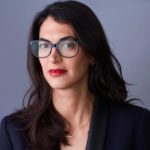 Sarah Margon (MSFS'05), Washington Director at Human Rights Watch
October 3, 2018
Sarah Margon is the director of the Washington office for Human Rights Watch, an international NGO that conducts research on and advocates about issues relating to human rights. In this role, Margon is the organization's chief liaison with members of the United States government. As a result, she is charged with dispensing strategic and advocacy guidance, which involves legislative and policy development.
Before joining Human Rights Watch, Sarah Margon has acted as the associate director of sustainable security and peacebuilding at the Center for American Progress, senior foreign policy advisor to Senator Russ Feingold (D-WI), and staff director of the Senate Foreign Relations Subcommittee on African Affairs. Margon also frequently is published as a contributor in a wide range of outlets, including The Washington Post and Foreign Policy.
In addition to a Master's from the School of Foreign Service, Margon holds a Bachelor's degree from Wesleyan University.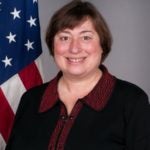 Catherine Novelli, former Under Secretary of State for Economic Growth, Energy, and the Environment
October 2, 2018
Cathy Novelli is the President of Listening for America, a non-partisan, non-profit organization dedicated to forging a new vision of U.S. international trade engagement. She previously served as Under Secretary of State for Economic Growth, Energy, and the Environment (2014-2017) where she promoted economic reform and open markets for U.S. products and services. As Under Secretary, Ambassador Novelli spearheaded the first-of- its-kind Our Ocean movement, which, during her tenure, resulted in $10 billion for Ocean conservation and has become a continuing global effort. She also launched the Global Connect Initiative, an innovative partnership with governments, multilateral development banks and the private sector to connect 1.5 billion people to the Internet. Novelli is a graduate of Tufts University, holds a law degree from the University of Michigan and a Master of Laws from the University of London (with concentrations in international and comparative law at the London School of Economics School of Oriental and Asian Studies). Novelli served as Assistant U.S. Trade Representative for Europe and the Mediterranean from 1991 to 2005. She then served as Vice-President of Worldwide Government Affairs at Apple, Inc. from 2005 to 2013.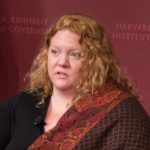 Molly K. McKew, CEO of Fianna Strategies, narrative architect at New Media Frontier
September 25, 2018
Molly K. McKew is a writer and expert on information warfare; she currently serves as narrative architect at New Media Frontier, a social media intelligence company. As an analyst and author; her articles have appeared in Politico Magazine, the Washington Post, and other publications. She is a frequent radio/TV commentator on Russian strategy, and briefs military staff and political officials on Russian doctrine and hybrid warfare. McKew is also CEO of Fianna Strategies, a consulting firm that advises governments, political parties, and NGOs on foreign policy and strategic communication. Her recent work has focused on the European frontier — including the Baltic states, Georgia, Moldova, and Ukraine — where she has worked to counter Russian information campaigns and other elements of hybrid warfare.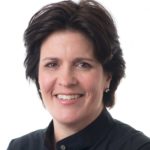 Kara Swisher (SFS'84), Executive Editor of Recode, host of the Recode Decode podcast
September 20, 2018
Kara Swisher is the executive editor of Recode, host of the Recode Decode podcast and co-executive producer of the Code Conference. Recode and Code are wholly owned by Vox Media, a company with an audience of 170 million worldwide. Swisher co-founded former Recode and Code owner Revere Digital and, before that, co-produced and co-hosted The Wall Street Journal's "D: All Things Digital," with Mossberg. It was the major high-tech conference with interviewees such as Bill Gates, Steve Jobs and many other leading players in the tech and media industries. The gathering was considered one of the leading conferences focused on the convergence of tech and media industries.
She and Mossberg were also the co-executive editors of a tech and media website, AllThingsD.com. Swisher worked in The Wall Street Journal's San Francisco bureau. For many years, she wrote the column, "BoomTown," which appeared on the front page of the Marketplace section and also on The Wall Street Journal Online at WSJ.com. Previously, Swisher covered breaking news about the Web's major players and Internet policy issues and also wrote feature articles on technology for the paper. She has also written a weekly column for the Personal Journal on home issues called "Home Economics." Previously, Swisher worked as a reporter at the Washington Post and as an editor at the City Paper of Washington, D.C. She received her undergraduate degree from Georgetown University's School of Foreign Service and her graduate degree at Columbia University's School of Journalism.
Swisher is also the author of "aol.com: How Steve Case Beat Bill Gates, Nailed the Netheads and Made Millions in the War for the Web," published by Times Business Books in July 1998. The sequel, "There Must Be a Pony in Here Somewhere: The AOL Time Warner Debacle and the Quest for a Digital Future," was published in the fall of 2003 by Crown Business Books.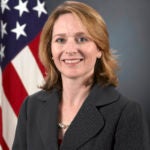 Kathleen H. Hicks, Senior Vice President at Center for Strategic and International Studies (CSIS)
September 19, 2018
In addition to being senior vice president, Kathleen Hicks holds the Henry A. Kissinger Chair, and the directorship of the International Security Program at CSIS. Hicks worked in the Obama administration as the principal deputy under secretary of defense for policy and deputy under secretary of defense for strategy, plans, and forces. 2003-2006 Hicks served in the Office of the Secretary of Defense, rising from her initial position as an intern to the Senior Executive Service. She describes herself on Twitter as a "Pentagon survivor".
While working in her role at CSIS, Ms. Hicks is the Donald Marron Scholar at the Kissinger Center of Global Affairs. She serves on the board of both the Truman Center and SoldierStrong. She also frequently writes and lectures on geopolitics, national security and defense. Kathleen Hicks holds a Ph.D. in political science from MIT, an M.P.A. from UMD and a B.A. magna cum laude and Phi Beta Kappa from Mount Holyoke College.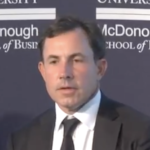 Tom Purcell (SFS'93), former Co-Chief Investment Officer at Viking Global Investors
September 13, 2018
Tom Purcell manages his family office, Lake Trail Capital, which invests in public securities as well as private business. Mr. Purcell worked for Viking Global Investors from 1999 until March 2015. Mr. Purcell managed portfolios at Viking from 2003 until 2014, served as Co-Chief Investment Officer from 2012-2014 and was on the Management and Executive Committees. Prior to joining Viking Mr. Purcell worked for Tiger Management, ING Equity Partners and Solomon Brothers. Mr. Purcell is a graduate of Harvard Business School (1999) where he was a Baker Scholar and of Georgetown University School of Foreign Service (1993).
Ambassador Gérard Araud, French Ambassador to the United States

Tim Hughes (SFS'94), Senior Vice President and General Counsel at SpaceX
Spring 2018
Ambassador Hamdullah Mohib, Afghan Ambassador to the United States
Ellen Goldstein, World Bank Country Director for Myanmar, Cambodia, and Lao
Mark Landler (SFS'87), White House Correspondent at The New York Times
Ambassador Ben Rowswell (SFS'93), Canada's Ambassador to Venezuela (2014-2017)
Ambassador Richard Verma (L'98), U.S. Ambassador to India (2014-2017)
Benjamin Wittes, Senior Fellow in Governance Studies at The Brookings Institution
Anne Richard (SFS'82), Assistant Secretary of State for Population, Refugees and Migration in the Obama Administration
Ambassador Dana Smith, Former U.S. Ambassador to Qatar
Shéhérazade Semsar-de Boisséson (SFS'89, MSFS'90), Managing Director at Politico Europe
Tim Hughes (SFS'94), Senior Vice President and General Counsel at SpaceX
Dr. Mara Karlin, Associate Professor of the Practice of Strategic Studies at Johns Hopkins-SAIS and Nonresident Senior Fellow for Security and Strategy at Brookings
Ambassador Gérard Araud, French Ambassador to the United States
Kimberly Nelson (SFS'84), Senior Vice President, External Relations; President, General Mills Foundation

Claudia Escobar, Former Magistrate, Court of Appeals of Guatemala
Fall 2017
Claudia Escobar, Former Magistrate, Court of Appeals of Guatemala
Kimberly Nelson (SFS'84), Senior Vice President, External Relations; President, General Mills Foundation
Ambassador Bonnie Jenkins, Coordinator for Threat Reduction Programs, U.S. Department of State
The Honorable Nasser S. Judeh (SFS'83, P'18), Former Foreign Minister of Jordan
Ambassador Kristie Kenney, Career Ambassador, U.S. Department of State
Colin Kahl, Associate Professor, Security Studies Program and former National Security Advisor to Vice President Joe Biden
Dr. Joachim von Amsberg, Vice President for Policy and Strategy at the Asian Infrastructure Investment Bank
Ambassador Peter Wittig, German Ambassador to the United States
Ambassador Nancy McEldowney, Director, Master of Science in Foreign Service (MSFS) and Distinguished Professor of the Practice

Spring 2017
Sarah McAvoy (SFS'88), Managing Director in Corporate Treasury at Bank of America
Dexter Goei (SFS'93), Chairman and CEO of Altice USA and President of the Board of Altice NV
Samantha Vinograd (SSP'07), Director of Public Policy at Stripe
Anastasia Norton, Intelligence Analyst
Kaya Henderson (SFS'92), Former Chancellor of D.C. Public Schools
Luke Murry, Staff Director of the Terrorism, Nonproliferation, and Trade Subcommittee for the House Foreign Affairs Committee
Jamie Geller (SSP'15), Professional Staff Member and Deputy Communications Director for the House Committee on Foreign Affairs
Susan Hennessey, Fellow in National Security in Governance Studies at the Brookings Institution and Managing Editor of Lawfare blog
Jeffery Goldberg, Editor-in-Chief of the Atlantic

Ambassador Peter Wittig
Fall 2016
Ambassador Jeffrey DeLaurentis (SFS'76), Chargé d'Affaires at the U.S. Embassy in Havana, Cuba
Alexis Early, Associate at Steptoe and Johnson
Lauren Gaffney, Assistant General Counsel for TerraForm Power
Ludmilla Savelieff, Associate at Squire Patton Boggs
His Royal Highness Prince Turki Al-Faisal, Former Ambassador of the Kingdom of Saudi Arabia to the United States
Tamara Kofman Wittes, Senior Fellow and Director of the Center for Middle East Policy at Brookings
Ambassador Peter Wittig, German Ambassador to the United States
Jeffrey Goldberg, Editor-in-Chief for The Atlantic
Ambassador James Dobbins, Senior Fellow, Distinguished Chair in Diplomacy and Security
Spring 2016
Andrew Steer, President of the World Resources Institute
HH Sheikh Abdullah bin Zayed Al Nahyan, Minister of Foreign Affairs of the United Arab Emirates
Michael Williams (SFS'98, L'01), Partner, Kirkland & Ellis LLP
Shanta Devarajan, Chief Economist for Middle East and Africa, The World Bank
Trae Stephens (SFS'06), Principal at Founders Fund