On August 17, 2021, graduates in the inaugural SFS Future Global Leaders Fellowship class were honored at an outdoor event on Georgetown's campus. This summer's fellows — all students in Washington, DC, high schools — brought friends and family to campus to celebrate their completion of a week-long international affairs program sponsored by the School of Foreign Service.
Through the SFS fellowship, 20 juniors and seniors from local high schools from every DC ward  were given full scholarships to cover the cost of an online international relations summer program at Georgetown. Administered by Georgetown's School of Continuing Studies and taught by SFS Professor Anthony Clark Arend, the fellowship-eligible programs — Washington & the World Academy and International Relations Academy — explored key issues in modern international affairs and involved a blend of virtual classes, activities and small group discussions. The fellowship will be offered again next summer and applications for the program will be opened in the spring 2022 semester.
Making Space for New Perspectives
Joseph McDonald, a junior at Woodrow Wilson High School, says he applied for the fellowship to pursue growing passions for politics and international affairs. "I've done Model UN for a long time, four years, so I felt like this was a good mix of the two — combining more knowledge of politics and the U.S. and how that ties into the international system," he says. "That was really appealing to me."
McDonald and his classmates in the Washington & the World Academy met up with students from the International Relations Academy to receive their diplomas and congratulations from SFS professors and administrators, including Arend, SFS Dean Joel Hellman and Vice Dean for Diversity, Equity and Inclusion Scott Taylor.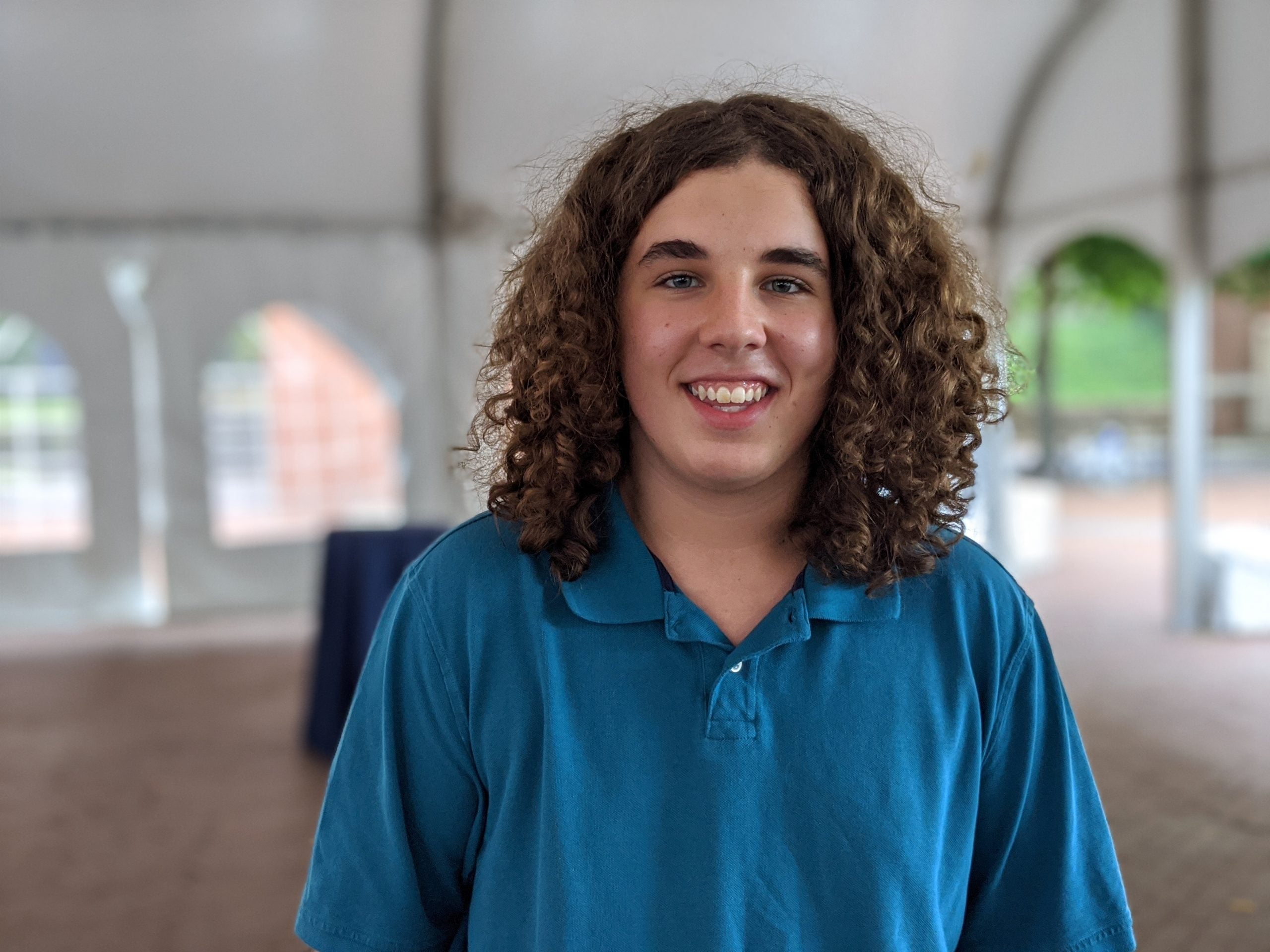 For Arend, who has taught Georgetown summer courses for high school students for more than 20 years, the fellowship program represented a chance to connect with local students who might have otherwise looked for academic opportunities farther from home. "To be able to reach out to our partners in the District of Columbia, in this area, was just really, really exciting and, since they're here, they can continue to participate in activities at Georgetown throughout the rest of their high school career," he says.
Bringing DC high school students to the Hilltop is part of a broader push to add more perspectives to academic discussions and extracurricular community at SFS. This diversity of experience, Arend says, made for thought-provoking conversations in both courses.
"They have a different perspective on their own experiences, but also on international relations, and that really makes the conversations richer than they would be if they were all people from the same background," Arend explains. "The intelligence, the inquisitiveness, the passion of the students was tremendous."
Building a New Cohort of Global Public Servants
Sam Kenfe sought out the SFS Future Global Leaders Fellowship to learn more about international peacebuilding. A senior at Benjamin Banneker Academic High School whose family is from the Tigray region of Ethiopia, Kenfe said the events of the past year and a half inspired her to pursue a career solving global challenges.
"I knew that I wanted to help people — I just didn't know what I wanted to help in," she explains. "The COVID pandemic and everything that's happened since made me realize that I wanted to do something in the international relations field because, not only did I want to help in my country, I also wanted to help every other country."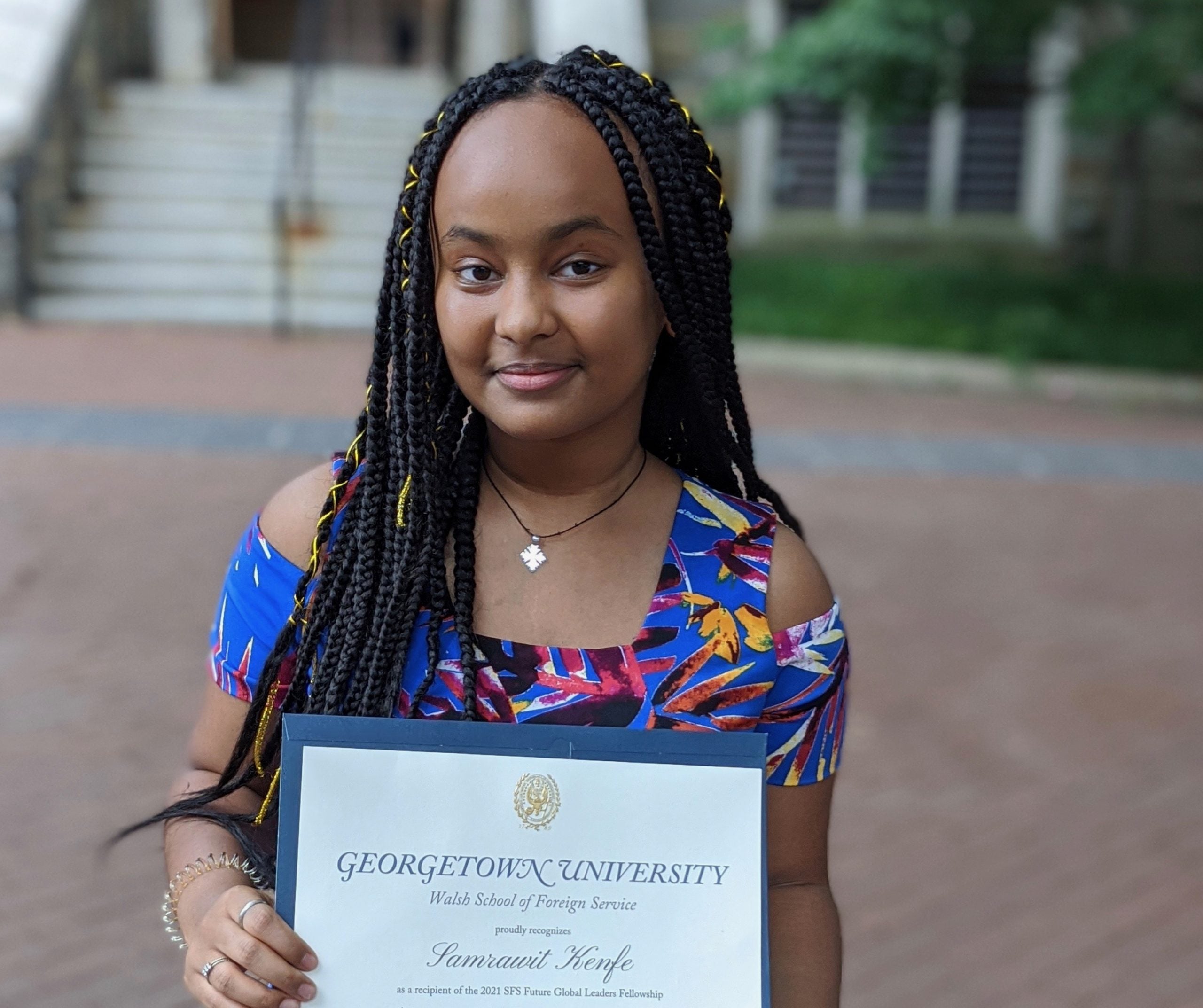 Students' passion for effecting positive change has continually impressed and inspired the fellowship's administrators and guest speakers. Arend noted that young people like the SFS Future Global Leaders Fellows are uniquely positioned to make a difference on the global stage. 
"Somebody like Malala [Yousafzai] can have an experience, it can go viral and everybody will know about it. Or Greta [Thunberg] will do something that'll just resonate with people," he explains. "And these are kids that are doing these things."
Learning from Leaders
In both courses, students learned from DC-based international affairs leaders who joined classes as guest speakers to share their expertise. For 17-year-old McKinley Barker, these guest visits — such as one from a former spokesperson for the Department of Defense – were a highlight of the program. "It was so captivating," she recalls. "I sat there and listened and I was like, wow, there's some really amazing people doing really amazing things."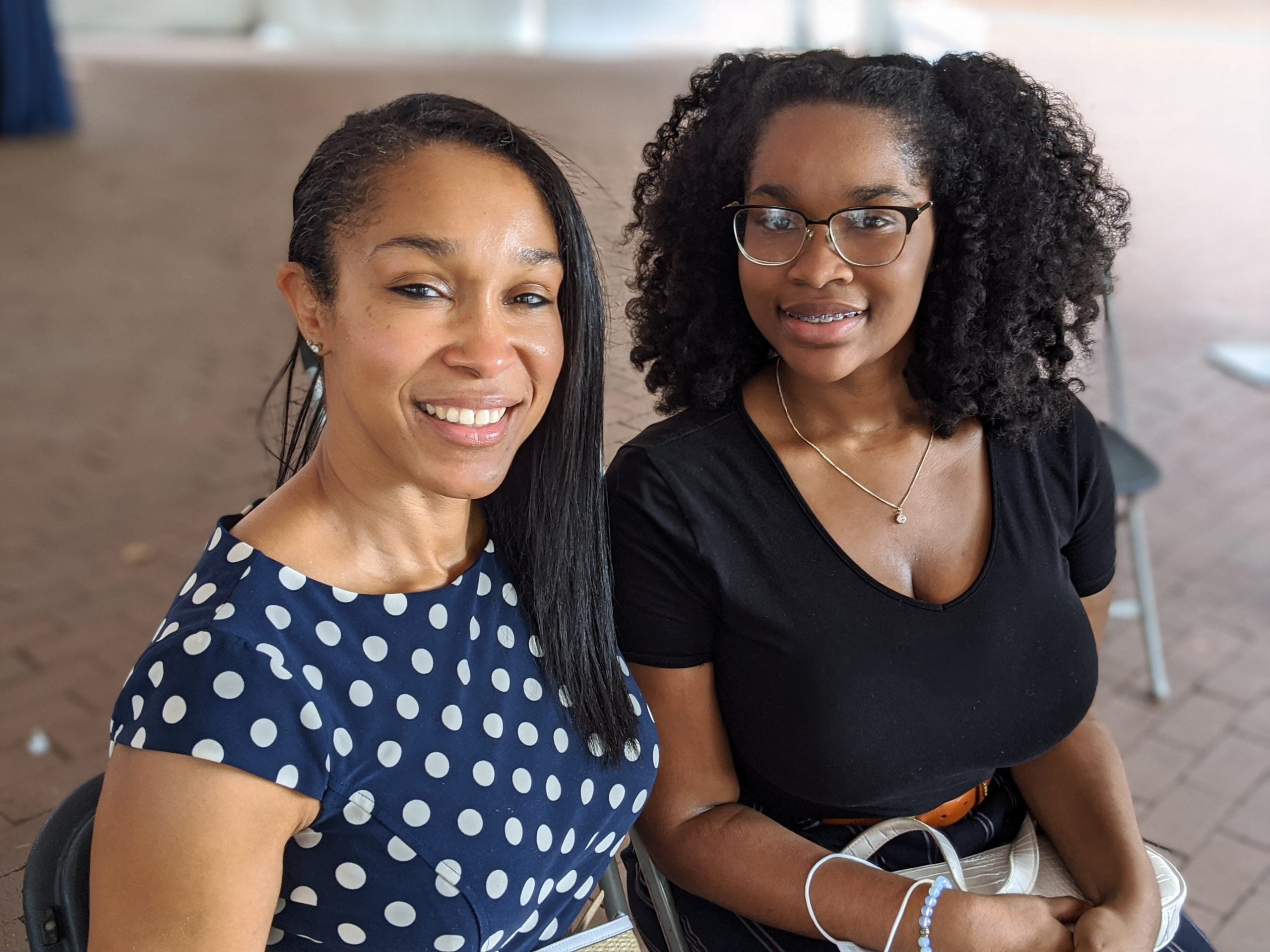 Another participant, Eden Parker, says that these visits gave her a taste of international affairs careers and helped to solidify her future goals. "I really liked learning about sustainable development goals around the world," she says. "I did want to work at UNESCO and work on cultural preservation, but sustainable development is something that is so important and I would really like to potentially do something like that in the future, too."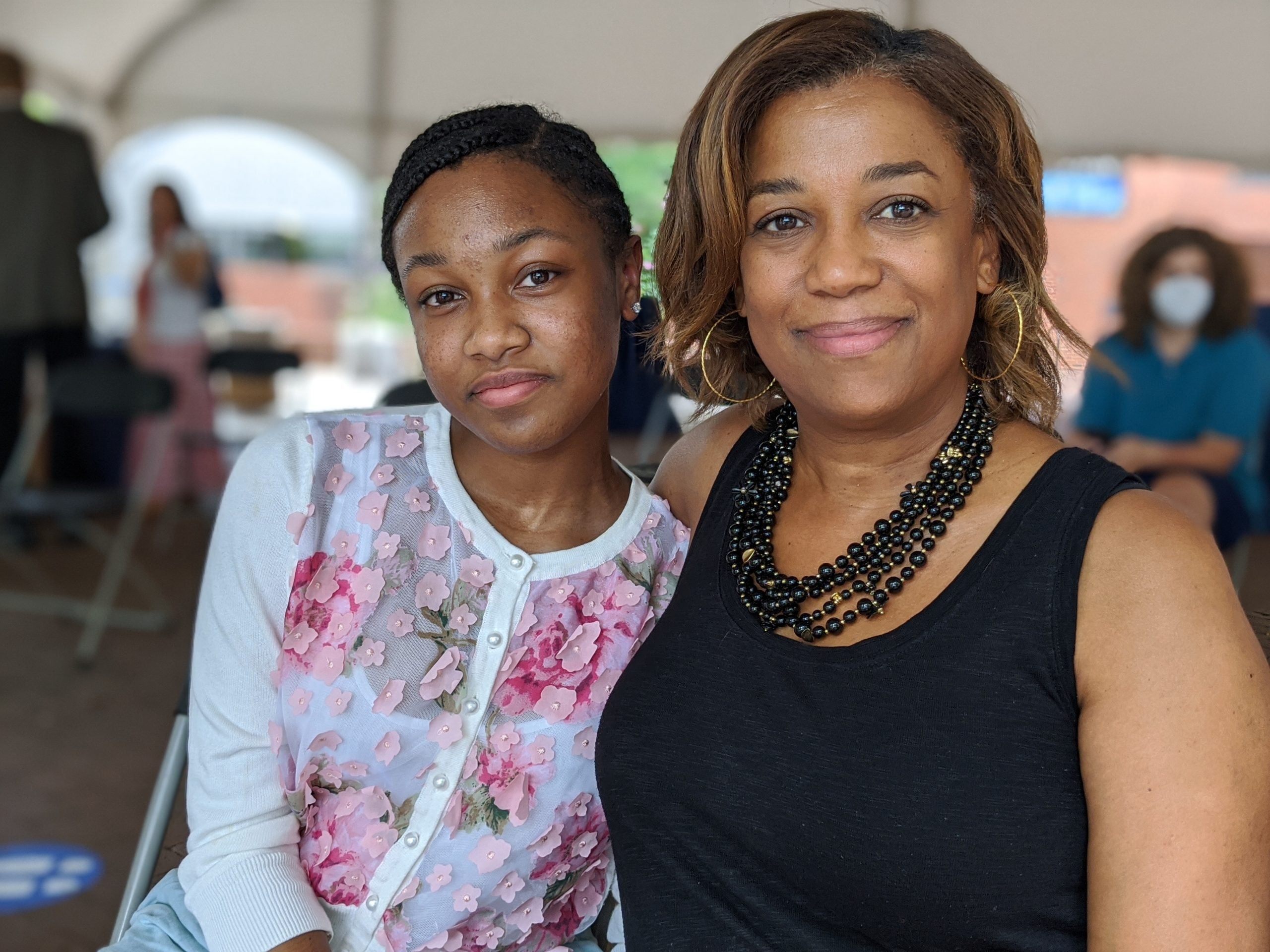 This summer's students were selected for the fellowship based on their curiosity, interest in international affairs and potential to grow as leaders. At the event, students credited parents, teachers and SFS instructors and guests with supporting them in their intellectual and personal journeys.
High school senior Jonah Frumkin thanked the SFS graduates and international relations professionals who spoke with him and his classmates, as well as his history teacher at Woodrow Wilson High School who recommended him for the program. Learning from the experiences of those involved in the world of global affairs, he says, was a valuable experience.
"I definitely encourage future students to come and learn from these great people who can teach you so much," Frumkin says.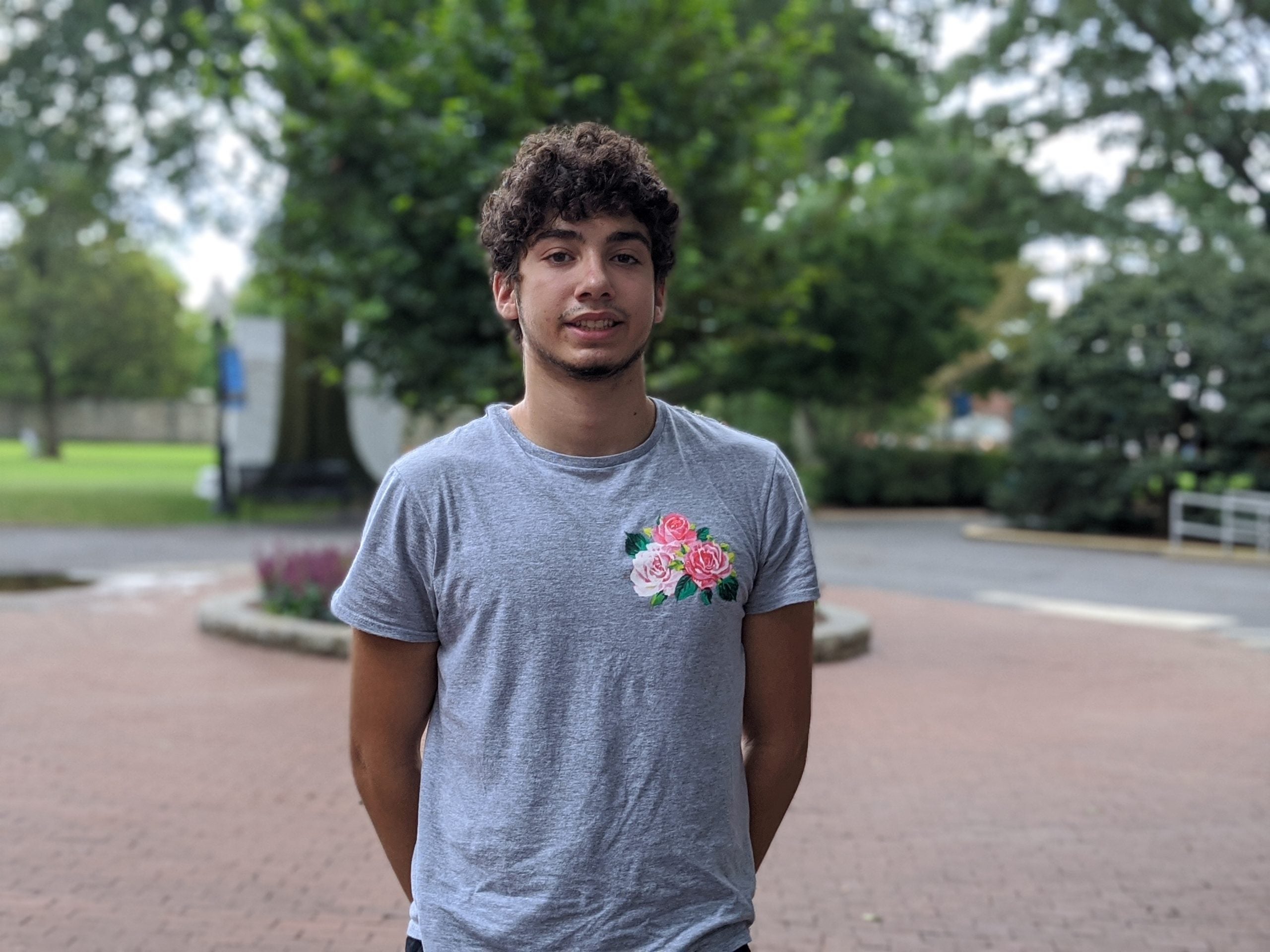 Building a Supportive Community
Parents and loved ones at the graduation ceremony commended fellows for their thoughtfulness, curiosity and passion for the subject material. For parents, who might be sending their child off to college in a year or two, the SFS Future Global Leaders Fellowship offered a preview of what their academic future might look like. 
According to Adoria Sommers, her daughter Aria Sommers' future is bright. "I would say she's definitely someone to watch," Adoria says. "She's very socially conscious and aware of herself and what she wants for herself, but she's also concerned about the ambitions of others and helping them to fulfill their dreams."
For Aria, a senior at Benjamin Banneker Academic High School, the summer fellowship offered the opportunity to hear from international affairs practitioners committed to making a difference and learn more about how she can do the same.
"My plan for the future, as Mr. Arend said, would just be to do my best to change the future, change the world and make it for the better, essentially. I want good people to be in positions of power when it comes to international relations or decision-making," Aria says.