For SFS senior Claire Hazbun (SFS'20), pursuing an International Politics major at the School of Foreign Service opened up the world. Originally from West Lafayette, Indiana, Hazbun dedicated most of her four years at Georgetown to exploring the politics of various regions and countries in Africa. 
Now, she plans to continue her academic career by pursuing a career in peace and security research on the continent.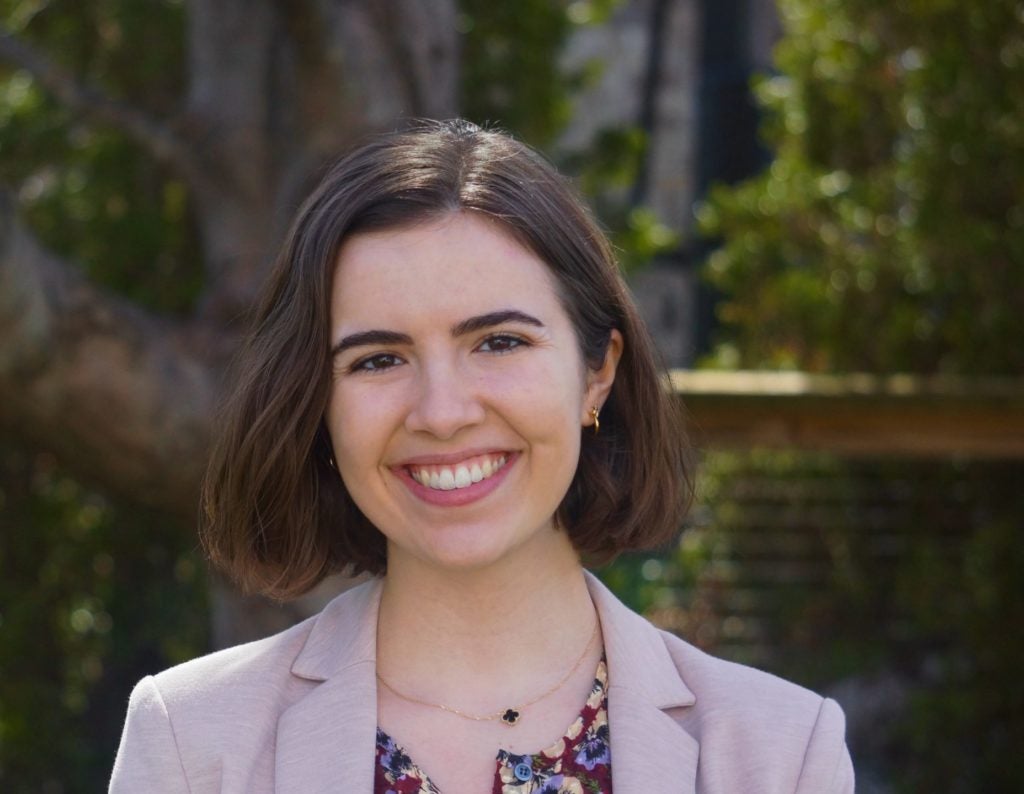 At a Glance
Hometown: West Lafayette, Indiana
Major: International Politics
Certificate: African Studies
Proseminar: Green Culture and Politics
Language: French
On-Campus Activities: The Caravel; SFS Undergraduate Scholars Program, GIWPS (2019); Georgetown Summer Programs for High School Students (2017, 2018)
Non-GU Activities: Search for Common Ground internship; Refugees International internship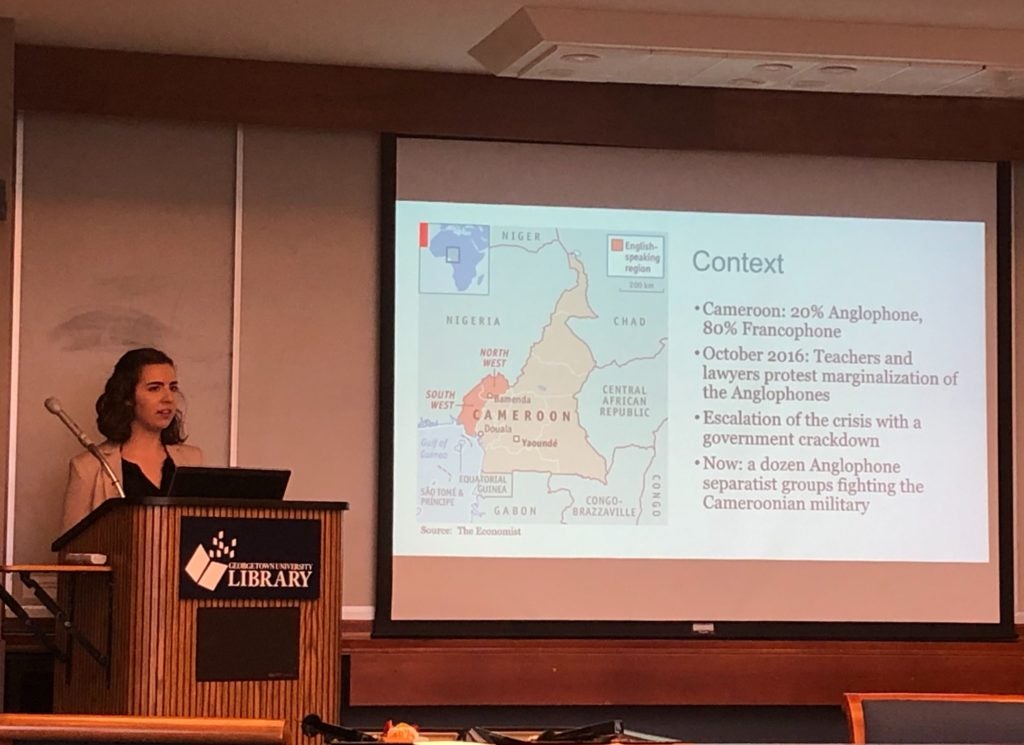 A Gateway to the World
Hazbun spent the fall of her junior year studying in Cameroon, where she conducted research on the Anglophone Crisis, an internal conflict between the Cameroonian government and separatists in the English-speaking regions of the predominantly Francophone country. 
Through a Georgetown Lisa J. Raines Research Fellowship, Hazbun was able to expand her research beyond her semester abroad, and produced an impressive senior thesis on Cameroonian politics based on her findings.
She was able to interview Anglophone separatist leaders in the Cameroonian diaspora, allowing her to present a perspective on the conflict that is often overlooked in media reports.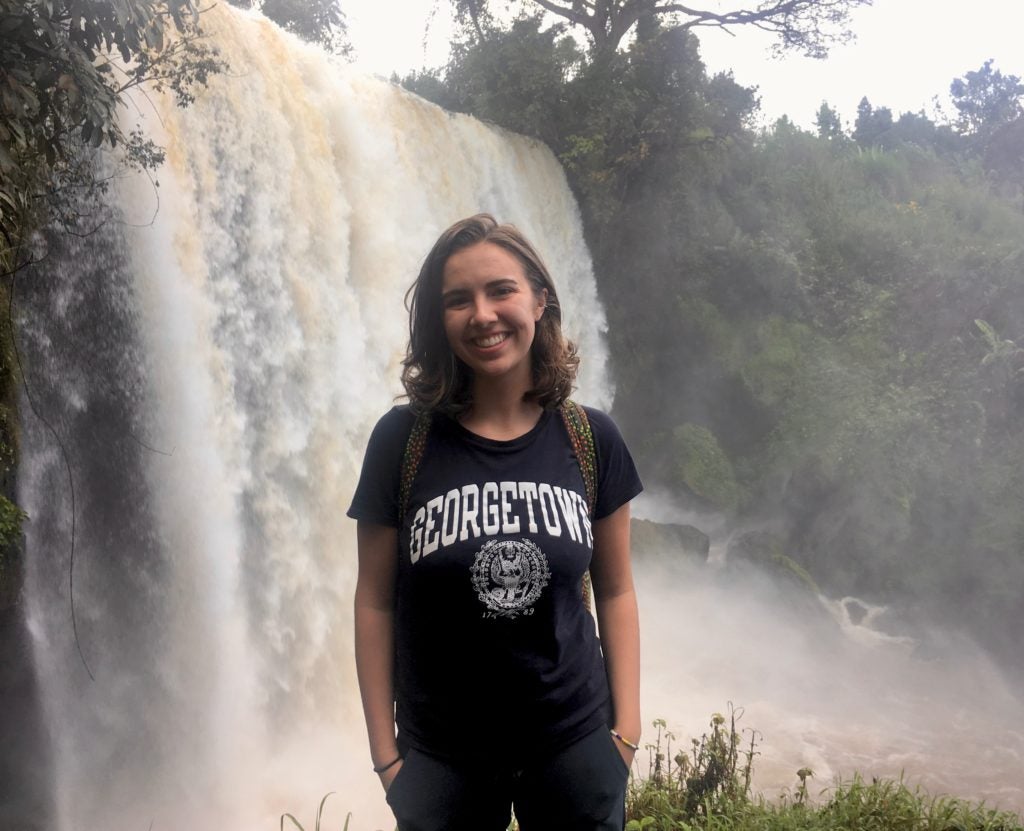 Finding Her Passion
From the moment she arrived on campus, Hazbun quickly involved herself in activities that enabled her to explore her interest in African studies. 
As a writer and editor for the student publication The Caravel, Hazbun covered the Africa section before moving on to the position of executive director and member of the editorial board. 
And, as part of the SFS Undergraduate Scholars Program, she conducted research for both the African Studies Program and the Georgetown Institute for Women, Peace and Security.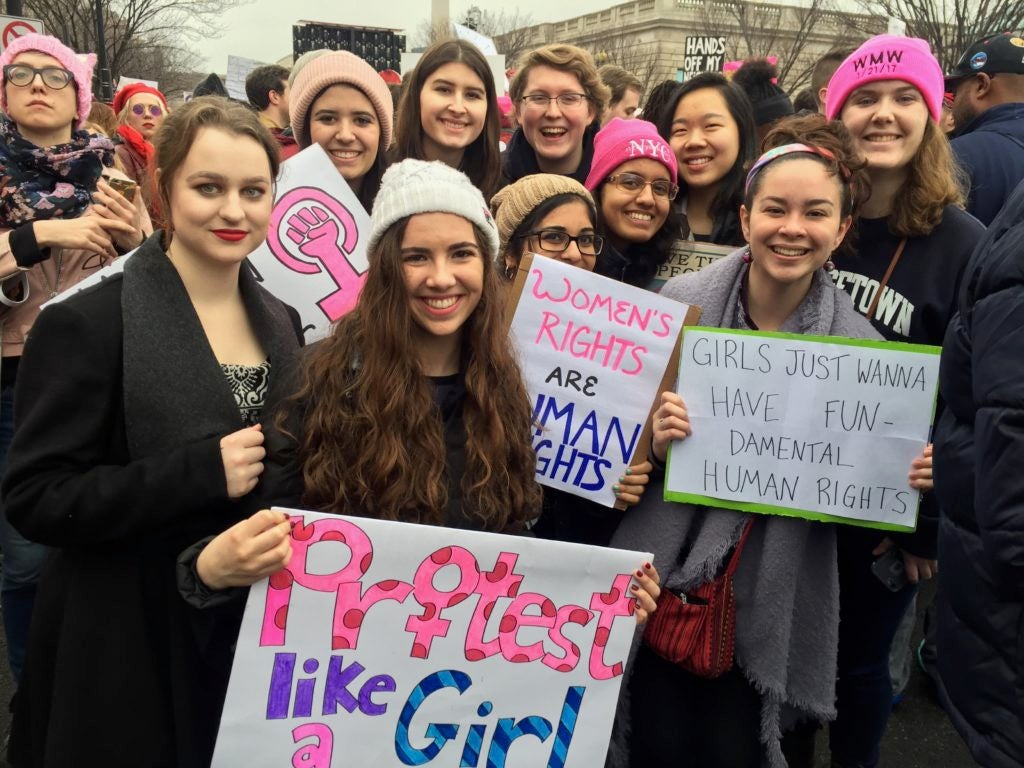 A major in International Politics, Hazbun was able to take advantage of the interdisciplinary opportunities offered by the African Studies certificate program. "International politics offered a broad overview of IR and political science as well as the flexibility to develop regional and topical expertise," Hazbun says.
She is particularly grateful to the African Studies faculty members who helped her discover her academic interests and clarify her research focus. "I really appreciate the African Studies Program faculty—Professors Lahra Smith, Ken Opalo, and Scott Taylor—for contributing to my intellectual development and understanding of Africa," she says.
Hazbun appreciates the many opportunities she had as an SFS student to push her academic work to greater heights. "SFS helped me cultivate my passion for research, gave me the opportunity to dive deep into a specific area of study and exposed me to really thoughtful professors," she explains.
While the immediate future may be uncertain, Hazbun plans to apply the skills she gained at SFS and her internship experiences with Search for Common Ground and Refugees International to a career focused on regional issues in Africa. "I plan to pursue a career in peace and security in Africa and that incorporates my passion for research," she says.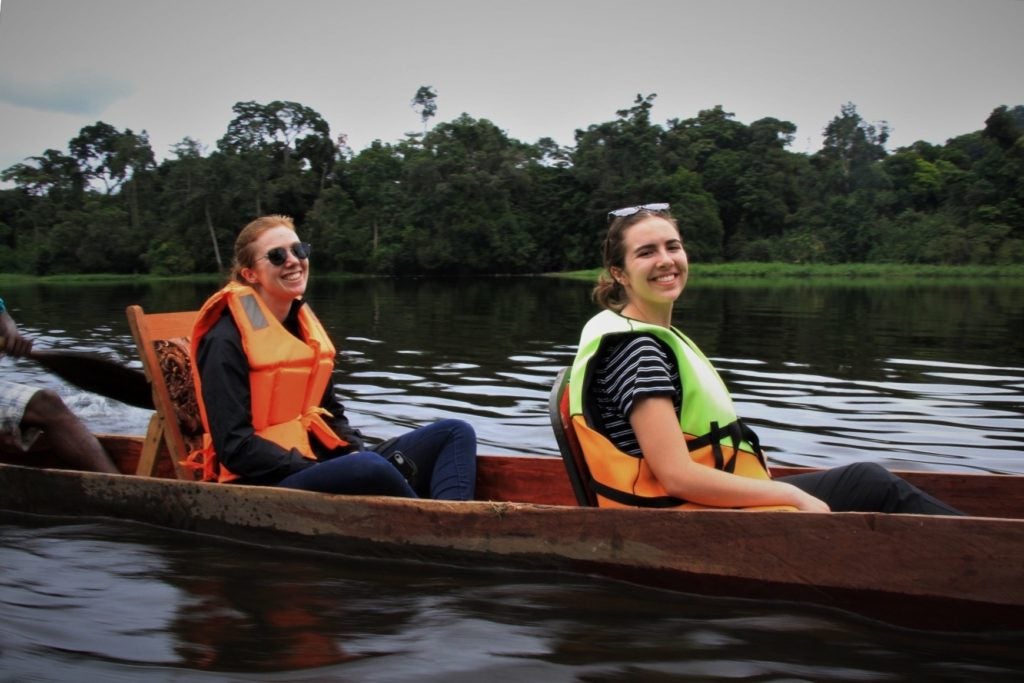 An Unexpected Final Semester
Hazbun has fond memories of Georgetown's social culture and the friendships she made during her time on the Hilltop. Among her favorite ways to spend her free time were frequenting the Woolly Mammoth Theater or visiting museums on the National Mall. 
"My favorite Georgetown memory is game nights with my friends, especially in the Harbin 4 common room my freshman year!" she says. "I'm still playing board games with my friends–just over Zoom," she adds.
Like the rest of her Georgetown classmates, Hazbun has had to adapt to the effects of the COVID-19 lockdown. In the wake of the coronavirus pandemic, the university moved students off campus and instituted online teaching and learning. 
Hazbun says that the transition has been difficult. "I think I'll remember it as a chaotic and uncertain time," she says. "I'm sad I won't be able to present my senior thesis in-person."
But the global health situation has also framed her thinking about international relations. "The pandemic has not so much changed my thinking about international relations as it has confirmed my understanding of the importance of viewing international politics from a comparative perspective," she says.
"I think the United States has a lot to learn from other countries' experiences, even beyond COVID," she says, "from how medical institutions cope with insufficient resources, to the importance of public trust in institutions during a crisis, to the administration of elections under insecure or uncertain conditions."
COVID-19 has also meant that Hazbun has had to change her post-graduation plans. For instance, she anticipates going to graduate school sooner than planned. 
"The pandemic has reminded me that plans can change in a split second!" she says.