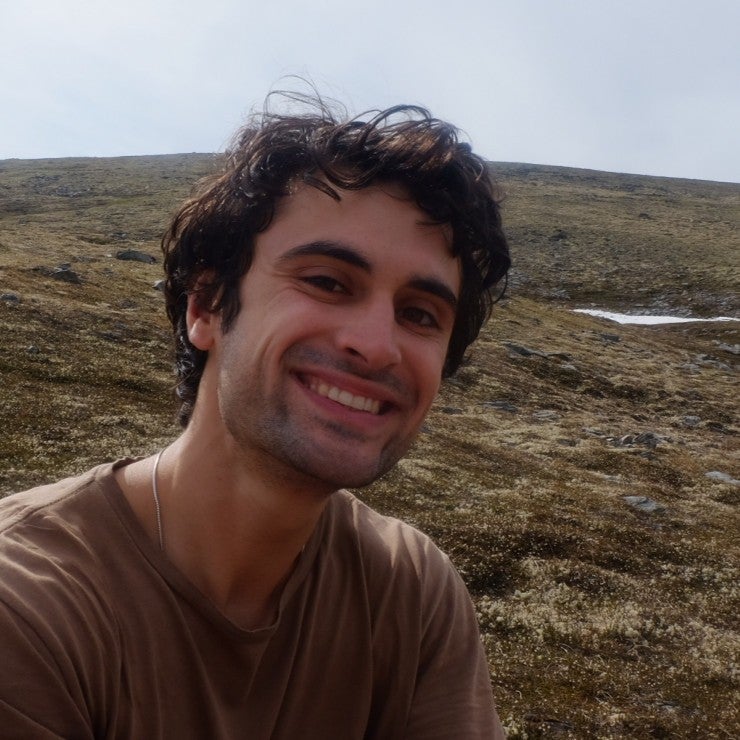 Brian Britt (SFS'21) has set himself an ambitious, and interstellar, goal for his career after graduating: explore the opportunities that await humanity on other planets and address the vast inequalities of our own.
When deciding on a major that would enable him to explore interests as expansive as his own, Britt says the choice was easy. No other program could compete with the offerings of the Science, Technology and International Affairs (STIA) major, says the senior, who has taken deep dives into space technology, national security, climate science and Latin American studies during his time at Georgetown. 
"It only took me a few moments to recognize that STIA offers, in my opinion, the most interesting, innovative and important classes at Georgetown," Britt recalls. "I never looked back."
Over the course of his four years at SFS, Britt has formed lasting relationships with classmates and mentors and pursued a passion that he hopes will lead to a career building positive change in our world, and, perhaps, beyond it. 
At a Glance
Hometown: Anchorage, Alaska
Major: Science, Technology and International Affairs
Proseminar: Politics of International Economic Competitiveness
Language: Spanish
Experiences Abroad: Quito, Ecuador; Philippines; Santiago, Chile
On-Campus Activities: Founder, Georgetown University Space Initiative; Guide, Outdoor Education; Member, Rock Climbing team