When Ashley Hamilton (GHD'20) won a Donald Payne Fellowship from the United States Agency for International Development (USAID), she knew she wanted to apply it toward a top-tier graduate program. 
"I came to Georgetown because I wanted the best education in the field of international development," she explains.
Over her two years in the Global Human Development (GHD) program, Hamilton has also come to treasure the community of her cohort, the expertise of her professors and all the opportunities that come with living in Washington, D.C.—including its lively brunch scene.
Though she is beginning her career with USAID in uncertain times, Hamilton is emboldened by the strength and ingenuity demonstrated by her peers and fellow development practitioners during the COVID-19 pandemic. 
"When I look at the people with whom I am graduating, I am filled with so much joy and optimism because I know that these are the people who will be making important decisions," she says.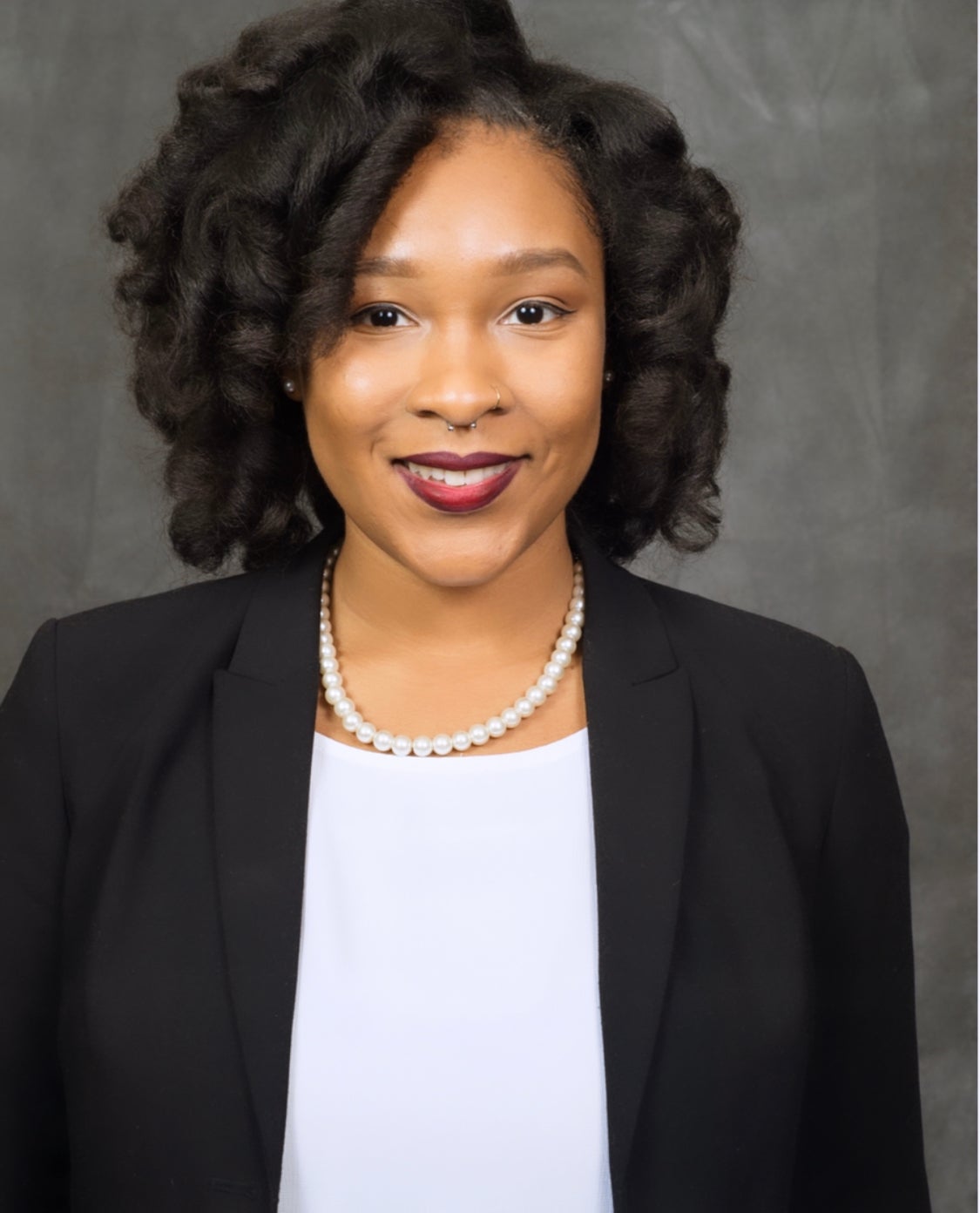 At a Glance
Hometown: Flint, Michigan
Program: Global Human Development (GHD)
Language: Portuguese
On-Campus Activities: Black Graduate Student Association
Non-GU Activities: George Mason University's Humanitarian Field Research program in Haiti; gender analysis in Malawi for USAID's Country Development Cooperation Strategy; research for the Africa Society in the Democratic Republic of Congo
Building Knowledge and Relationships in GHD
Hamilton has always been interested in sub-Saharan Africa, and her classes gave her the latitude to deepen her knowledge of the region. She recalls a class called Refugees and Humanitarian Emergencies, where Professor Elizabeth Ferris commissioned independent research from each student—Hamilton chose to learn about the Central African Republic.
"The course looked at a different humanitarian emergency each week," she says. "I enjoyed taking the opportunity to learn more about the Central African Republic."
Hamilton carried her discussions out of the classroom as well. On an ethics retreat with classmates, she says, "We spent the weekend having tough conversations about the ethical implications of international development and getting to know one another."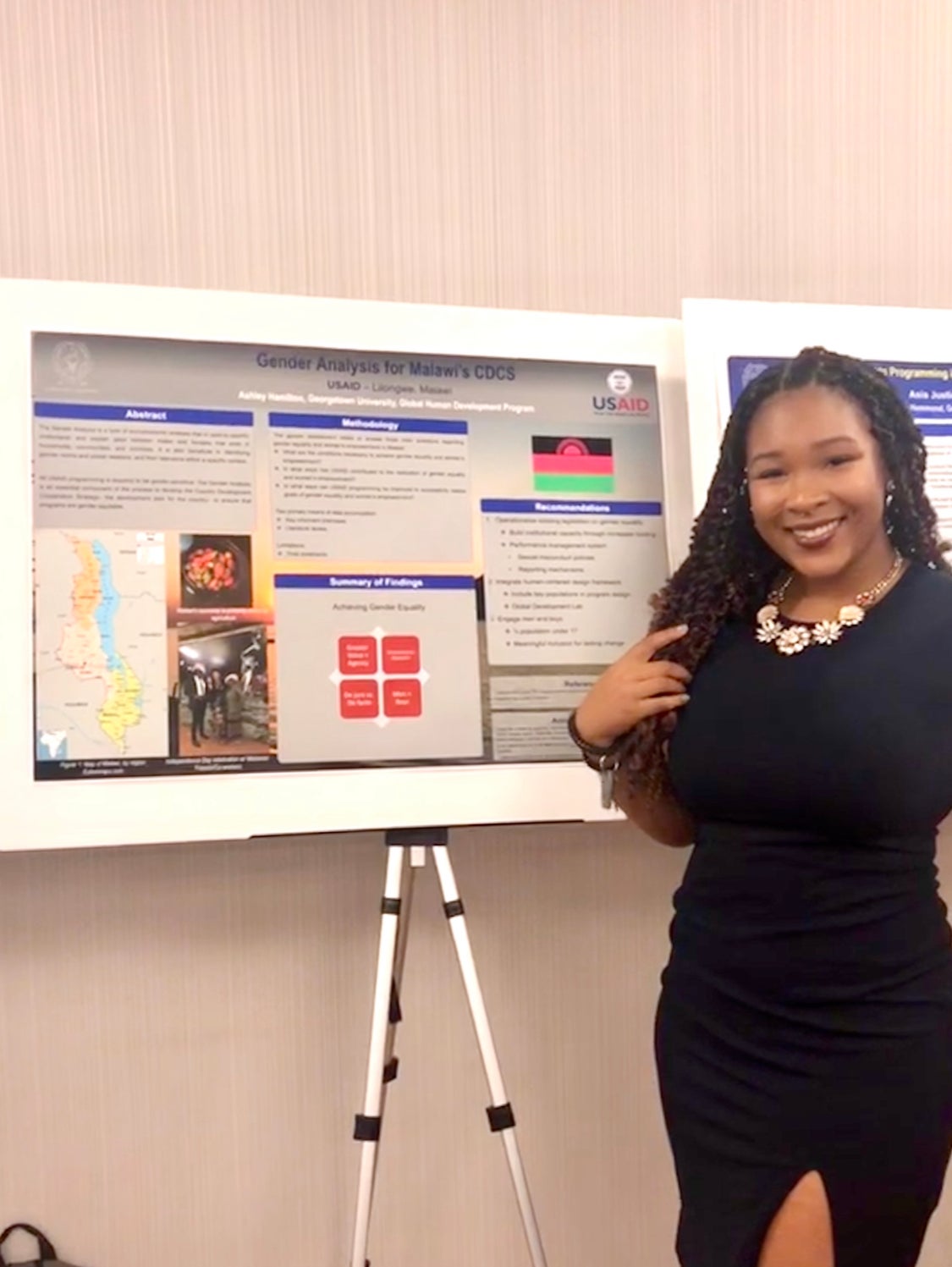 The small size of GHD, as well as concerted efforts by the program's leadership to build community was a winning formula for Hamilton. "The staff puts a lot of thought and energy into choosing a cohort that is diverse and synergistic—enjoy learning from your peers!" she advises.
Community in the Classroom—and the Capital
Part of what made Georgetown home, Hamilton says, were "the warm and welcoming faces of my classmates and my professors." 
She mentioned GHD Director Dr. Steven Radelet in particular for his support and says of her other mentors, "I'll miss Professor Erwin Tiongson's perfectly timed jokes and Professor Charles Udomsaph's patience as I struggle to learn Stata." In line with her academic interests, she also fondly remembers Amb. Linda Thomas-Greenfield's course on South Sudan.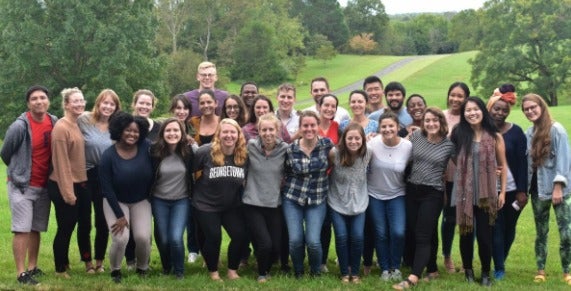 Hamilton found community both on and off the Hilltop, whether on retreats with other students or exploring the city. The ethics retreat remains one of her standout memories. "It was wonderful to connect with my classmates on a personal level!" she says.
One D.C. experience rises to the top of the list for Hamilton: brunch. "I absolutely love trying new food, and D.C. has such an incredibly lively brunch scene," she says. "I think I could go every weekend and never eat at the same place twice."
"Everyone Is Always Just an Email Away"
While the tight-knit community Hamilton found at GHD has unexpectedly had to find a new home online due to COVID-19, she is still staying in touch with friends, classmates and professors. "Technology is a wonderful thing," she says. "I've been using Instagram and FaceTime to see the people I love and care for."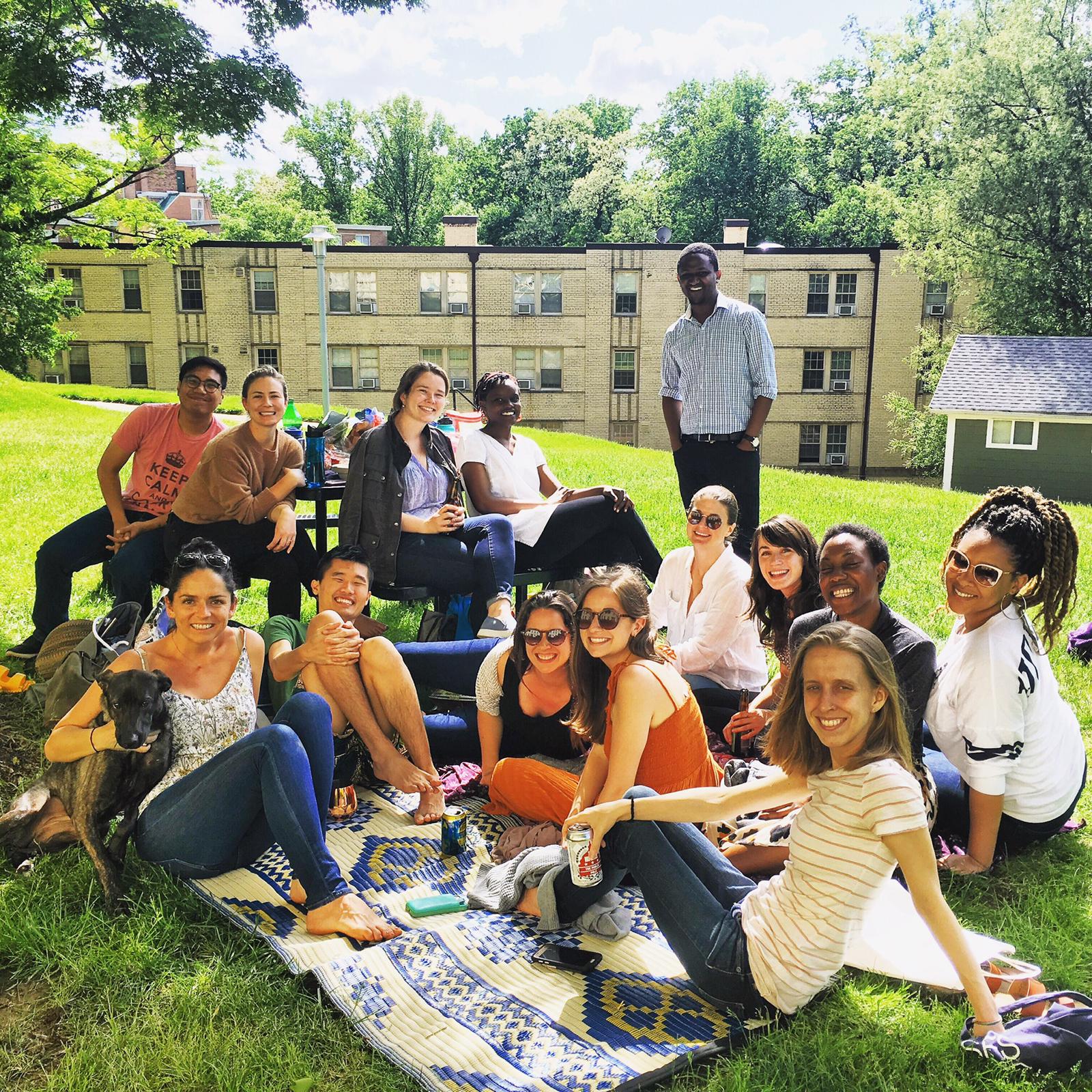 Even after graduation, Hamilton knows her professors' doors are always open. "I'm comforted by the fact that everyone is always just an email away, and that I will always be welcome in their offices once it is safe to visit," she adds.
After graduation, Hamilton will onboard with USAID, where she will serve as a Foreign Service Officer. "I am very excited for the opportunity," she says. "I've already met some wonderful people within the organization, and I am confident that it will be a great fit for me."
She is already contemplating the number of pressing questions she will face as a development practitioner as the coronavirus pandemic continues to disrupt daily life across the globe and disproportionately impact vulnerable communities. She predicts that health disparities and access to healthcare will become a crucial part of the conversation.
"This pandemic has placed in the public eye the enormous need for investments in proactive approaches to public health," she says. "Students and development practitioners alike will engage in important debates on health disparities around the world and how it impacts all of us."
As Hamilton embarks on the next step in her professional career, she is also looking forward to seeing how her classmates will confront the pandemic and other humanitarian emergencies. "My classmates are brilliant and I know that the solutions to the world's most pressing issues will, undoubtedly, come from them," she says.