The COVID-19 pandemic didn't stop Antony Costantin (MAAS'22) from gaining valuable experience in his area of study. Though he was unable to attend the first year of his Master of Arts in Arab Studies (MAAS) program in person, he took advantage of opportunities from his hometown of Alexandria, Egypt, completing a virtual internship with the SME Finance Forum — managed from International Finance Corporation — focused on the operations of small- and medium-sized enterprises (SMEs).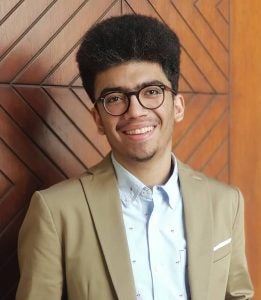 Costantin was initially drawn to the position by the opportunity to learn more about finance and development at a global scale. "I am a firm believer in international development," he says. "The SME Finance Forum is a very important stage for helping tackle the financing gap for MSMEs [micro-, small- and medium-sized enterprises] that helps connect different stakeholders that can bring more financing and support."
Founded to expand access to finance for small and medium businesses, the SME Finance Forum manages a global membership of finance, technology and development institutions that share knowledge and promote growth for small- and medium-size businesses. The range of responsibilities Costantin took on as an intern allowed him to contribute to this mission in several ways.
"I conducted quantitative and qualitative research on SME data, such as the effect of climate change on SMEs," Costantin explains. He also assisted with the analysis of annual member survey responses, communications and event planning and organizational and research tasks for a forum event focusing on the Middle East and North Africa (MENA).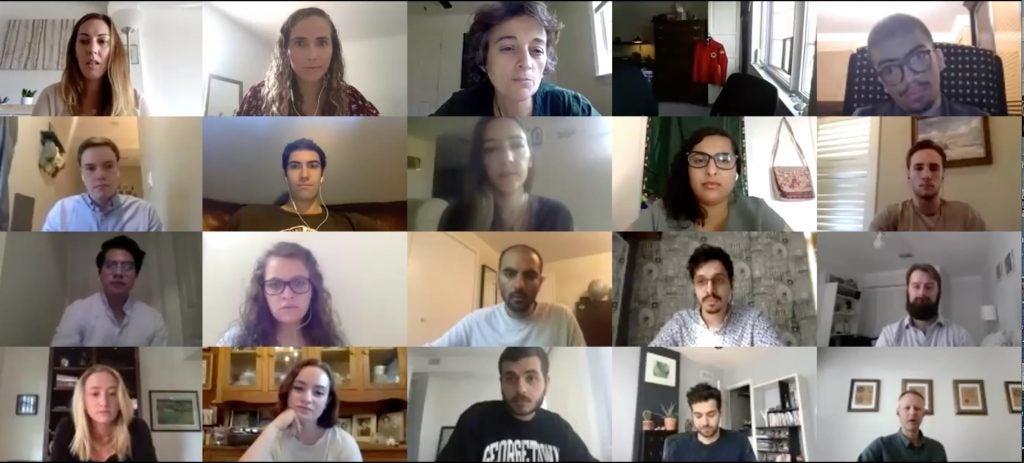 Throughout his internship, Costantin drew on expertise he had gained during the first year of his SFS graduate program. "MAAS has really helped me further develop my writing and research skills, especially when it came to clients from the MENA region," he says.
As much of Costantin's work related to international development and investment, he also had the opportunity to complement his certificate in Global Human Development (GHD) with professional responsibilities related to the field. "My GHD certificate also helped me focus more on international development and understand MENA's global position," Costantin explains.
Costantin's knowledge of the region extends beyond his academic and professional pursuits — he grew up in Alexandria, Egypt, and earned a bachelor's degree in economics and political science from The American University in Cairo. With his internship at the SME Finance Forum, Constantin set out to expand his knowledge of SMEs and get more involved in the world of international development.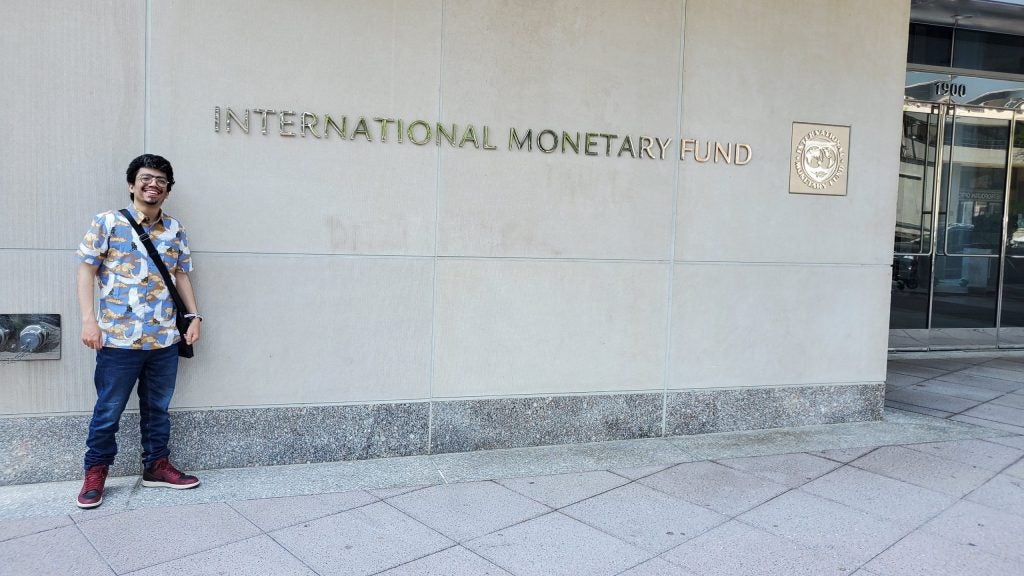 "As a firm believer in MSMEs, it was important for me to be exposed to the global level," he says. "I am someone who was heavily involved in civil society back in my hometown in Alexandria, Egypt, and extracurricular activities at my alma mater,  and it motivates me to believe in change and development."
These experiences, paired with his first year in MAAS and previous professional roles, including as a business analyst at Deloitte, made Costantin a valuable addition to the SME Finance Forum team. "My previous work in civil society, as well as Deloitte, has helped me really understand the private sector and how one can approach the question of MSMEs and the challenges they face, especially during COVID," Costantin says.
"All of that helped me to really reflect and connect with issues that clients may face or when doing research requested by my supervisor," he adds.
Costantin's internship affirmed his interest in pursuing a career in international development. "The internship really opened up my eyes to how international financial institutions work, which is where I want to work after graduation."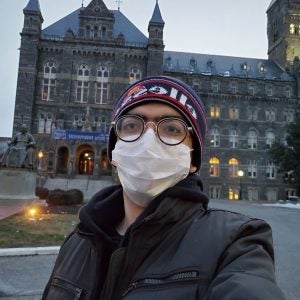 This fall, Costantin is finally arriving on the Hilltop for the second year of his master's program. He is excited by the prospect of connecting with classmates and professors who are similarly passionate about the Middle East and North Africa and international development. "I am actually looking forward to meeting my peers face to face!" he says.
In addition to learning alongside his peers this year, Costantin is looking forward to graduating with a set of well-tested skills he can apply to international development work, particularly in his home country of Egypt. "I hope to return to the World Bank Group or similar institutions to work on economic development on a global level and more specifically the MENA region," he says.
"I hope to also one day return to Egypt and work in the development sector again to contribute to the betterment of Egyptians' lives."