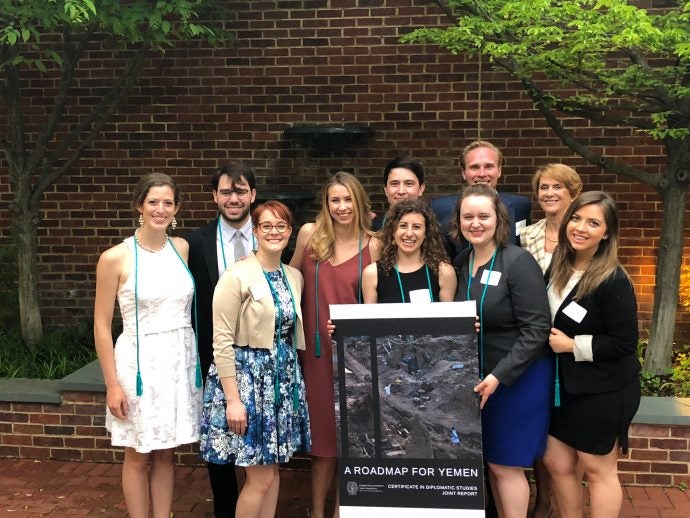 Certificates Anchor
Certificates
SFS students have the opportunity to complement their major course of study with an interdisciplinary certificate program. Certificates emphasize regional or thematic areas of interest and serve as a blueprint for selecting elective coursework. For example, a student majoring in Science, Technology, and International Affairs (STIA) might choose to pursue a certificate in Arab Studies in order to integrate the student's interests in technology with an understanding of its role in shaping revolutionary forces in the Middle East.
Students considering earning a certificate are encouraged to meet with their dean to explore ways to integrate certificate courses into their broader academic goals.
SFS students may pursue a certificate in any of the following programs:
Back to Top
Minors Anchor
Minors
Students can go beyond the foreign language proficiency requirement and pursue a language minor to further comprehend the intricacies of a language, literature, and culture. Foreign language learning has always been an integral part of the SFS, and the minor program allows students the chance to fully demonstrate their advanced study. Minors are offered by several SFS programs, College departments, and other units of the University.
Students can also focus on a specific area of study through a minor. Students are able to complete an interdisciplinary certificate and a minor as part of the BSFS curriculum.
SFS students may pursue any of the following minors:
Back to Top