Centennial Events
Throughout the Centennial, the SFS is hosting different events focused on topics such as the history of the school or the future of international affairs that convene major thought leaders in the field on issues across disciplines. From trade and the economy to the future of global security, SFS Centennial events will challenge the SFS community.
The Lloyd George Lecture Series
The Lloyd George Lecture Series brings critical global conversations to Georgetown, featuring eminent world leaders and prominent intellectuals.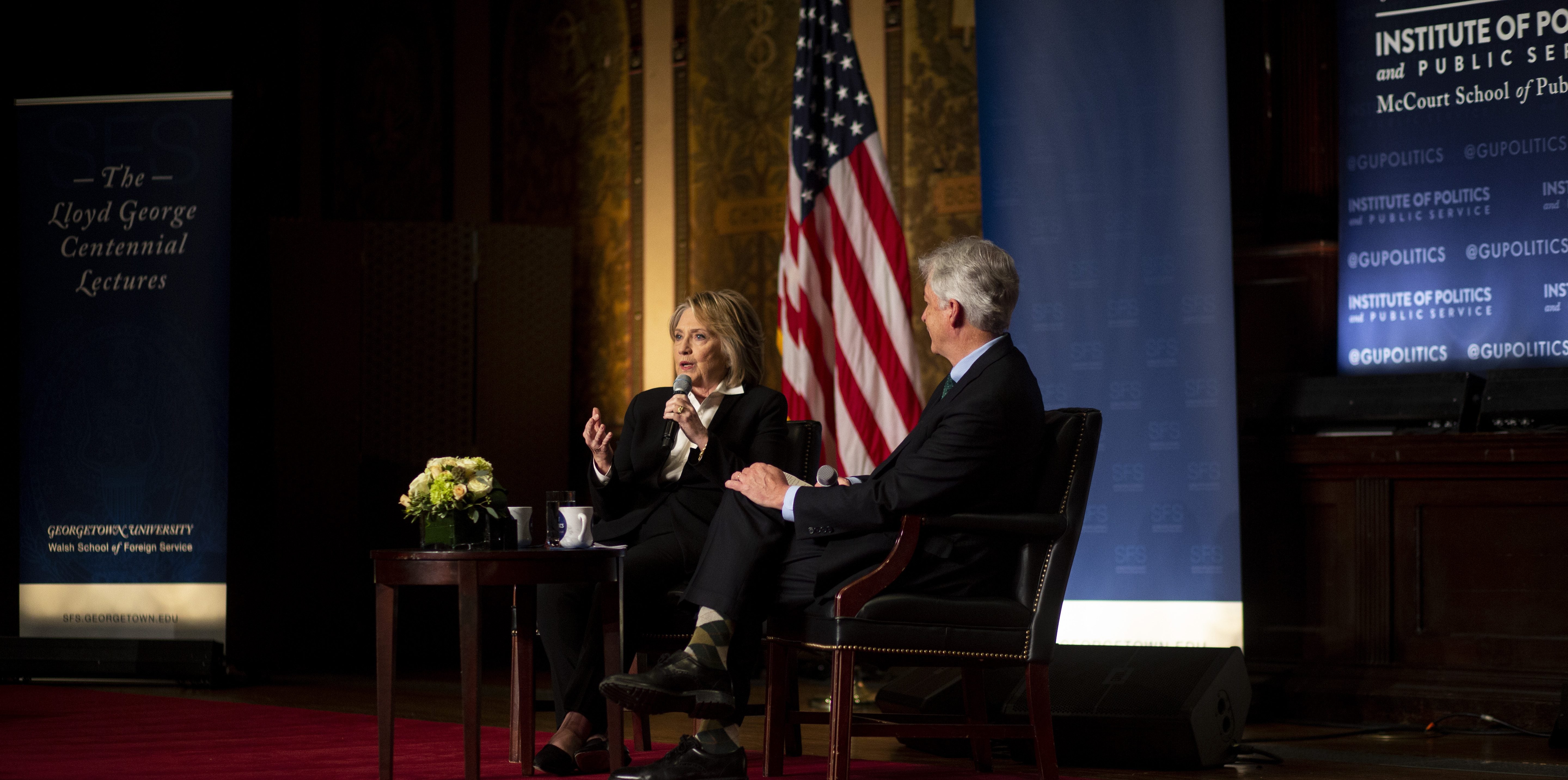 The Centennial Gala Weekend
The Centennial Gala weekend will be held in Washington, DC on November 15-16, 2019. Please join us for a full weekend of substantive lectures and our gala at the National Building Museum.