SFS 100: A Century of Service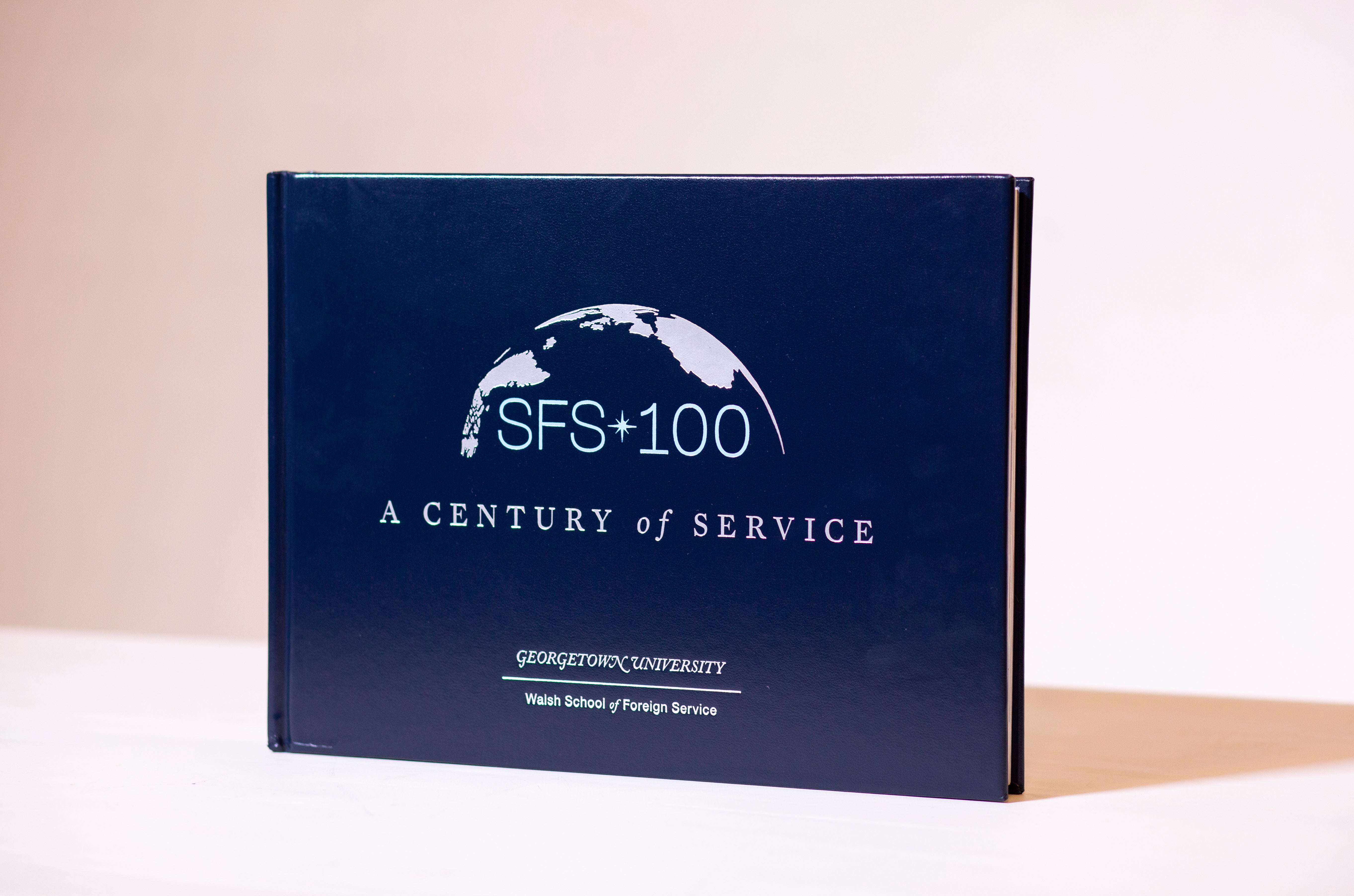 Organized thematically to link the development of the school to world events over the last century, SFS 100 profiles key alumni and faculty who have applied their knowledge to the greater world in their varying positions as heads of state, diplomats, military leaders, business executives, aid workers, media figures, professors, and more. In recording these experiences, the book also traces SFS's impact on the role of women in international affairs, highlighting women who have pushed boundaries for the betterment of the United States and the world. In describing the work of diverse SFS alumni, this book charts the evolution of the school as it upholds and adapts its practices in a continuously changing world.
The Honorable Madeleine Albright, former U.S. Secretary of State and Mortara Endowed Distinguished Professor in the Practice of Diplomacy, sums up the driving ethos of SFS best: "As long as there are wrongs in this world, there must also be those trained, and trained at the highest level, to right them."
SFS 100
celebrates the remarkable individuals who have upheld this mission for a century and promise to extend it well into the next.