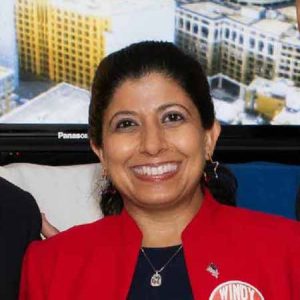 More than 200,000 Americans live in the reporting area for the U.S. Consulate General in Mumbai, so when Nazima Razick (COL'93, MSFS'99, L'99) was selected as the consulate's chief of the American Citizens Services (ACS) unit, she was prepared for a challenge. 
Razick — who is a triple Hoya and former employee of Georgetown's McDonough School of Business — ran emergency management exercises and initiated cross-training programs to build a consular team that, as she describes it, "was capable of responding to any crisis that might come up." Since March 2020, the COVID-19 pandemic has put these crisis response skills to the test in ways that even Razick and her team couldn't have fully predicted.
Navigating the First Surge
COVID-19 hit India harder than almost any other country since its outbreak more than a year ago. India is one of the few countries without an authoritative estimate of the death toll, and while the official number of deaths hovers around 400,000, a July working paper from the Center for Global Development finds evidence of at least 3.4 million excess deaths since the pandemic began.
As the highly infectious Delta variant continues to spread across the subcontinent, less than 11 percent of the Indian population has been fully vaccinated as of September 2021.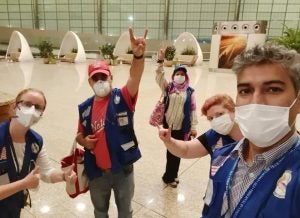 During what became the pandemic's first major surge, the American Citizens Services in Mumbai evacuated more than 2,000 American citizens. Between April and June of 2020, Razick and her colleagues compiled passenger manifests, arranged for domestic transportation, resolved thorny administrative questions and boarded thousands of people onto U.S. government-chartered flights as all international flights were halted in and out of India.
Razick's job at the consulate gives her the responsibility of keeping American citizens living in India safe, which she says is "the highest priority of any [U.S.] mission abroad." To protect Americans in the country during the first surge, Razick drew on the resources and support of hundreds of public servants, foreign service officers, local partners, family members and Georgetown classmates and mentors.
From the Hilltop to the U.S. Consulate in Mumbai
When discussing the milestones and experiences that brought her to the U.S. Consulate in Mumbai, Razick takes the long view, starting with her parents' choice to move to the United States. "I immigrated to the United States in 1987, when my parents came from India to allow me and my siblings to have greater educational opportunities that would lead to the job I currently have in the foreign service," Razick says.
She went on to enroll at Georgetown and studied government as an undergraduate before enrolling in a dual-degree program in the Master of Science in Foreign Service (MSFS) program and Georgetown University Law Center. After graduation, Razick applied the skills she had gained at Georgetown in the U.S. Department of Agriculture, where she worked as an attorney writing regulations for the organic food market.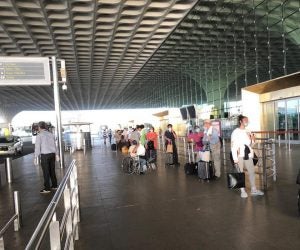 Razick's time with the USDA and, later, at the State Department Operations Center – Office of Crisis Management Support equipped her with the necessary diplomatic skills and practical training for her current role at the Mumbai consulate.
"I was fortunate enough to be the consular section chief in Guyana early in my career, and that gave me a complete overview of how a consular section operates," she says. "Combined with my legal experience at the USDA, where I honed my communication skills, I was confident that I would  be able to handle situations that may come up in India."
Upon starting her position as chief of American Citizens Services, Razick organized emergency management and cross-training programs to promote flexibility and resilience within her team. "Little did I know that the crisis management training we prepared for would become a reality of even greater proportions," she notes.
Putting Crisis Management Training to the Test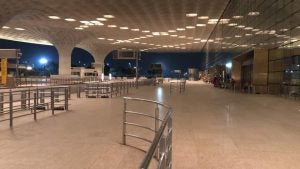 In March 2020, the COVID-19 virus began to spread in earnest across the globe, and operations at the U.S. Consulate in Mumbai changed drastically. Much of the work of American Citizens Services staff involves close personal contact with Americans in the area but changing public health conditions made it challenging to continue business as usual.
"Given the nature of our work, where we closely work with multiple parties to investigate the welfare and whereabouts of citizens who may be missing or victims of child abuse, visit American prisoners in jail and a host of other activities, COVID-19 forced us to radically change our plans to only respond to emergency situations and develop socially-distant work conditions to provide citizen services while protecting our staff and customers," she says.
As the pandemic escalated, Razick and the American Citizens Services team evacuated more than 2,000 Americans who wanted to return to the United States. Under such high pressure, Razick says, the U.S. and locally employed staffers responded to changing conditions swiftly and effectively.
"Airports were closed, strict lockdowns prevented movement of citizens and there was so much uncertainty both from within India and from relatives in the United States trying to check on their loved ones who were in India," she recalls. 
As soon as the State Department secured government funded charters, the entire consulate and Mission staff jumped onboard the evacuation effort. "The cross-training that I had initiated during normal times really paid off in this time of crisis as we developed rotations for 24-hour call duty to respond to inquiries from members of Congress, family members in India and the United States and local government officials," Razick says.
In addition to the logistical barriers to a safe evacuation, Razick and her team overcame heightened tension and uncertainty around the spread of COVID-19. "Calming tensions required every bit of diplomatic training I received at Georgetown and my years of experience to get the planes full and off the ground to the United States," she says.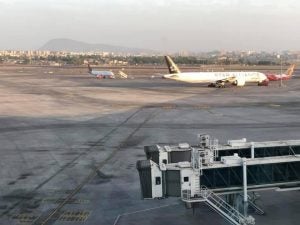 Razick emphasizes that the mission's success depended on each and every staffer in both the U.S. Consulate in Mumbai and the U.S. Embassy in New Delhi to work effectively with a number of national and international partners. 
Throughout the evacuation process, the Mission coordinated with the Centers for Disease Control and U.S. Departments of Defense and Homeland Security. Razick and her team also drew on existing partnerships with the Indian government and airline and hospitality industries to assist Americans facing unexpected obstacles within Mumbai's consular district.
"It is very important to develop contacts and build constructive relationships with people under normal circumstances," Razick says of the networks she tapped in Mumbai, "so that when a crisis situation does emerge, you know who to contact and you have that trust and confidence in each other to get things done."
A Continued Commitment to Cura Personalis
In addition to the partners with whom she coordinated the evacuation, Razick is thankful for the many mentors and colleagues who have prepared her for the challenges of her work in the Foreign Service. "I am very fortunate to have worked with some of the most incredible public servants we have in the country who have been so generous with their time to mentor me. Without their wisdom and guidance, I would not have been able to handle multiple crises and perform in the way I have," she says.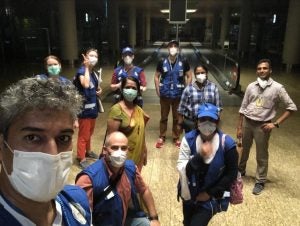 Razick adds that her career has also been shaped by her time at Georgetown. She remembers valuable classes like SFS core course Map of the Modern World and the Law Center's Torts courses, as well as the professors and classmates who continue to inspire her.
"I cannot overstate how valuable my time on the Hilltop and the Georgetown University Law Center was," she says. "To this day, I stay in touch with faculty members who are now dear friends who help guide me through challenging times."
The challenge of COVID-19 is far from over in India, as deaths continue to climb and vaccines are far from readily available. Razick calls on the networks of people who have supported her and her colleagues to protect each other by adhering to public health recommendations.  "I wish there was a magic wand I could wave and COVID-19 and all the variants would go away," she says, "but the reality is that all of us, whether in India or the United States must remain vigilant by getting vaccinated and practicing good hygiene."