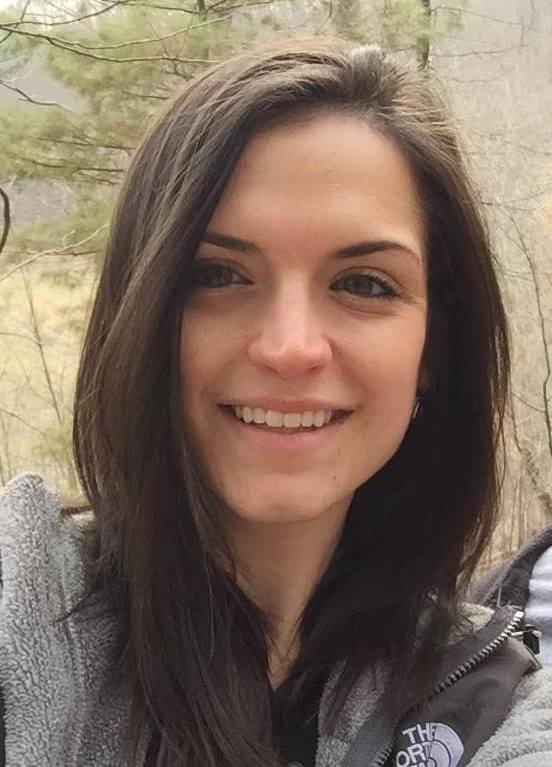 Attending Georgetown University was a long-term aim for Olivia Albrighton-Vanway (SSP'22).
"As a first generation college grad, I had always dreamed of going to a well renowned school and, given my interest in politics and international affairs and security, there was no better place to learn," she explains. "I've been working towards being at Georgetown since visiting the school in 2014!"
Completing her graduate degree during the COVID-19 pandemic was not always easy but, by exploring a variety of fields through stimulating classes and drawing on the support of a community of dedicated peers and encouraging professors, Albrighton-Vanway discovered new passions and had space to think intentionally about her future career.
Now, the Security Studies Program (SSP) student is preparing to graduate and is reflecting on her time on the Hilltop. "I'll look back on my time at Georgetown as some of the most challenging, rewarding and proud moments of my life," she says. "I am truly grateful for everything I've learned and experienced here."
Supportive Mentors
"I was obsessed with the topic in general, and the courses and professors made me so excited," says Albrighton-Vanway of her decision to complete a security studies master's program at Georgetown.
From her first day in the program, the West Virginian found a community of encouraging peers and mentors from all over the world. "I feel supported by everyone I've come in contact with — from the administrators and professors in one-to-one settings to my fellow classmates during instruction," she remarks.
It's hard for Albrighton-Vanway to single out specific faculty and staff members among the numerous people who helped her succeed in the program, but particularly significant was the support she received from Cornelia Gustafson, SSP's director of academic affairs. "SSP's staff, and especially Nelia, made this experience seamless, and were so helpful any time I needed guidance, a pep talk or just confirmation that I was not alone in my journey," she says.
In the classroom, Albrighton-Vanway credits Professor Kimberley Roberts with giving her the confidence she needed to succeed in a rigorous, and sometimes challenging, academic environment. "Professor Roberts was an absolute blessing over the years," she shares. "Not only did I learn so much in class, but I'm not sure where I'd be today without her unwavering support, empathy and encouragement."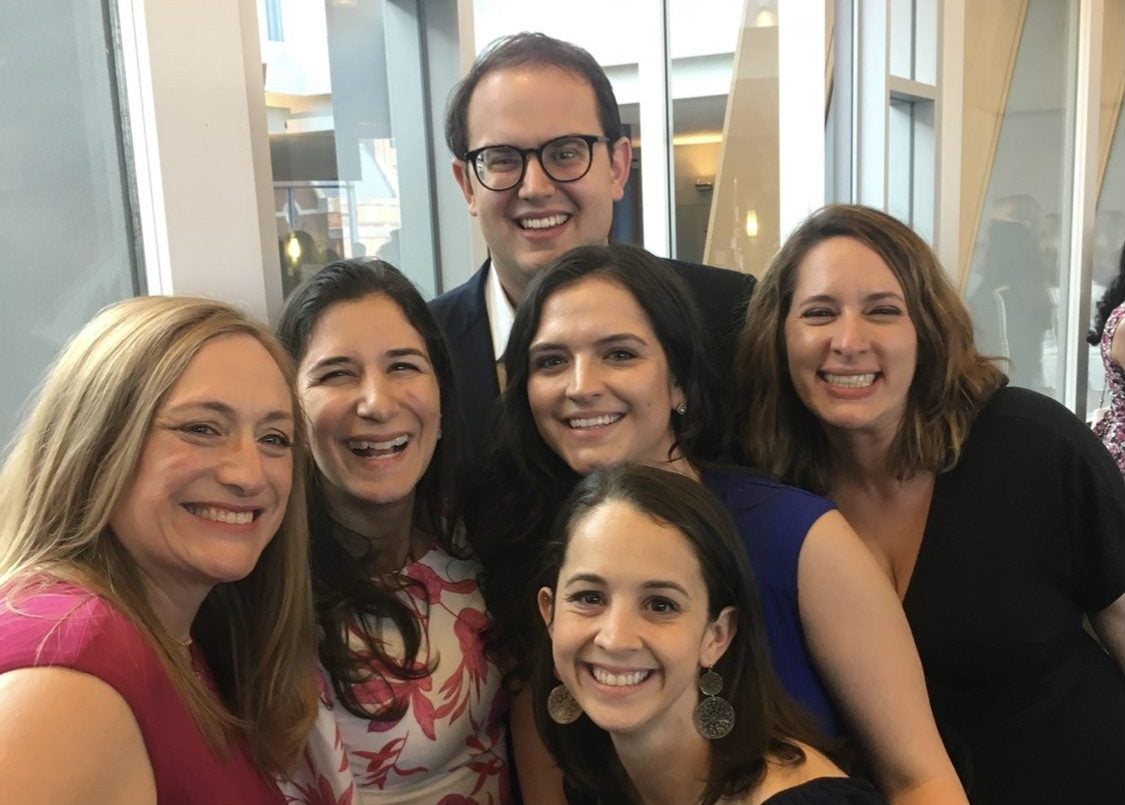 The interesting classes that first motivated Albrighton-Vanway to apply to Georgetown remain one of her favorite aspects of studying at SFS. The soon-to-be alumna even had the chance to study under a Georgetown icon: SFS professor and former U.S. secretary of state Madeleine Albright, who passed away earlier this year.
"Learning from her was one of the greatest honors I've experienced to date," she says, "and reaffirmed my dedication to the field of international relations."
Learning from top experts meant that Albrighton-Vanway was excited by every class she took — "I really enjoyed all of them so much," she affirms — but her favorite class was Roberts's Global Power: Wielding Influence, which focused on the role of multinational corporations on international affairs. "Not only was it one of my first classes back on campus, but my colleagues have become lifelong friends!" she says. "It was such a supportive environment, which I really needed after being on Zoom for so long."
Finding Community During COVID-19
Albrighton-Vanway entered the SSP program in August 2019, which meant she had just seven months of in-person classes before campus closed down due to COVID-19. Making the move to online learning was a challenge, she says.
"I felt pretty isolated — I felt like the 'fun' parts of school were no longer available," she explains. But the virtual environment also presented an opportunity for reflection. "It reaffirmed how resilient humans are — we made it work in a virtual environment, and I feel I learned just as much," she says.
In addition to her studies, Albrighton-Vanway serves as the assistant director of operations at SFS's Center for Security and Emerging Technology (CSET), which meant that she had to contend with the upheaval of the pandemic as both a Georgetown student and staff member.
While the experience was difficult, Albrighton-Vanway is grateful for the bonds it fostered within her SFS community. "Going through such a hugely traumatic event together really allowed me to connect with my colleagues and professors on a different level," she explains. "It was nearly impossible to be superficial."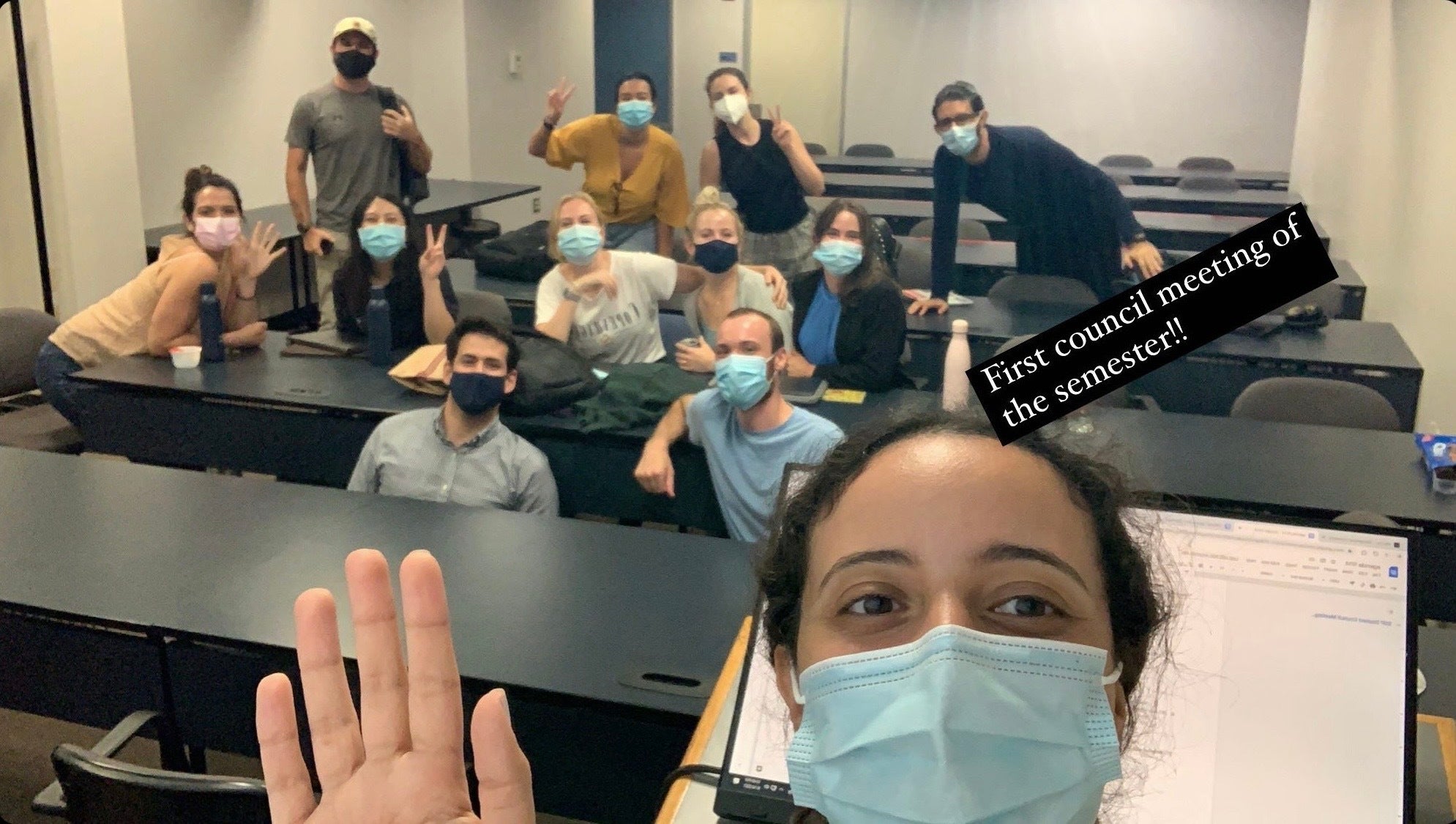 Georgetown's community is something Albrighton-Vanway is passionate about. She has worked at SFS for more than six years and dedicated much of her free time to helping make SSP inclusive for all its students, especially those — like her — who are first generation college students or who had a non-traditional path to graduate school. As a new student buddy and member of the SSP student council, Albrighton-Vanway helped to develop opportunities for students to connect and build collegiality between cohorts.
"I really enjoyed speaking to new students at orientation and sharing my experience with everyone, especially those with similar backgrounds who may or may not have felt a little out of place," she says.
When campus reopened for in-person classes last fall, she seized on the increased opportunities she had to build relationships with her classmates offline.
The Georgetown memories "that stand out the most are spending time with my colleagues after class at Tombs," she shares. "Not only did I make lifelong friends this way, but it was also a great way to debrief and debate what we learned in class. It was great spending time with people who have similar interests to me!"
This collegial environment was rewarding for Albrighton-Vanway, who felt encouraged to push herself and her studies further. "Knowing that I'm whole-heartedly supported by this community allowed me to step outside of my comfort zone on more than one occasion!" she says. "I'll miss being surrounded by like-minded individuals who are dedicated to making the world a better place."
Looking to the Future
The disruption of the pandemic, and the reflection it evoked, also prompted a reconsideration of her career. While Albrighton-Vanway intends to continue in the security studies field, she has found new avenues for doing meaningful work.
One thing her time in the program has taught her is to avoid being siloed, and to draw upon a variety of approaches when considering security. For instance, "people think you're either pro-military intervention or pro-diplomacy, but at the end of the day the goals are the same," she says. "Understanding how and when these two things work to make the world a safer place is really what the national security space is about."
For now, Albrighton-Vanway intends to continue her work at CSET. "It, too, is an incredibly supportive environment. Shoutout to my supervisor and colleagues!" she says. Her intention is to "take time to really decide on my future because it's the right next step — not just because I need a job."
"My main goal," she adds, "is to be happy and to leave the world a better place."