Jinseul Jun's (MAAS'20) interest in disability rights is more than just an academic endeavor; it is a deeply personal commitment. 
"Disability rights have long been at the forefront of who I am," the South Korean international student says. "I started this journey with seeing how my sister, who has a physical disability, has navigated systems in a very different way to me."
Jun's path to a career in disability rights research and advocacy is one that has been truly international in scope, encompassing experiences in her home country, research in the Arab world and academic and extracurricular work at Georgetown's Master of Arts in Arab Studies (MAAS) program in Washington, D.C.
Now, as she completes her studies, Jun hopes to use her MAAS degree to broaden her impact on efforts to expand disability rights globally.
"I am passionate about advocating for systematic changes to promote and protect the rights of persons with disabilities and include them as active participants in development work centered on access and inclusion," she says of her long-term career goals.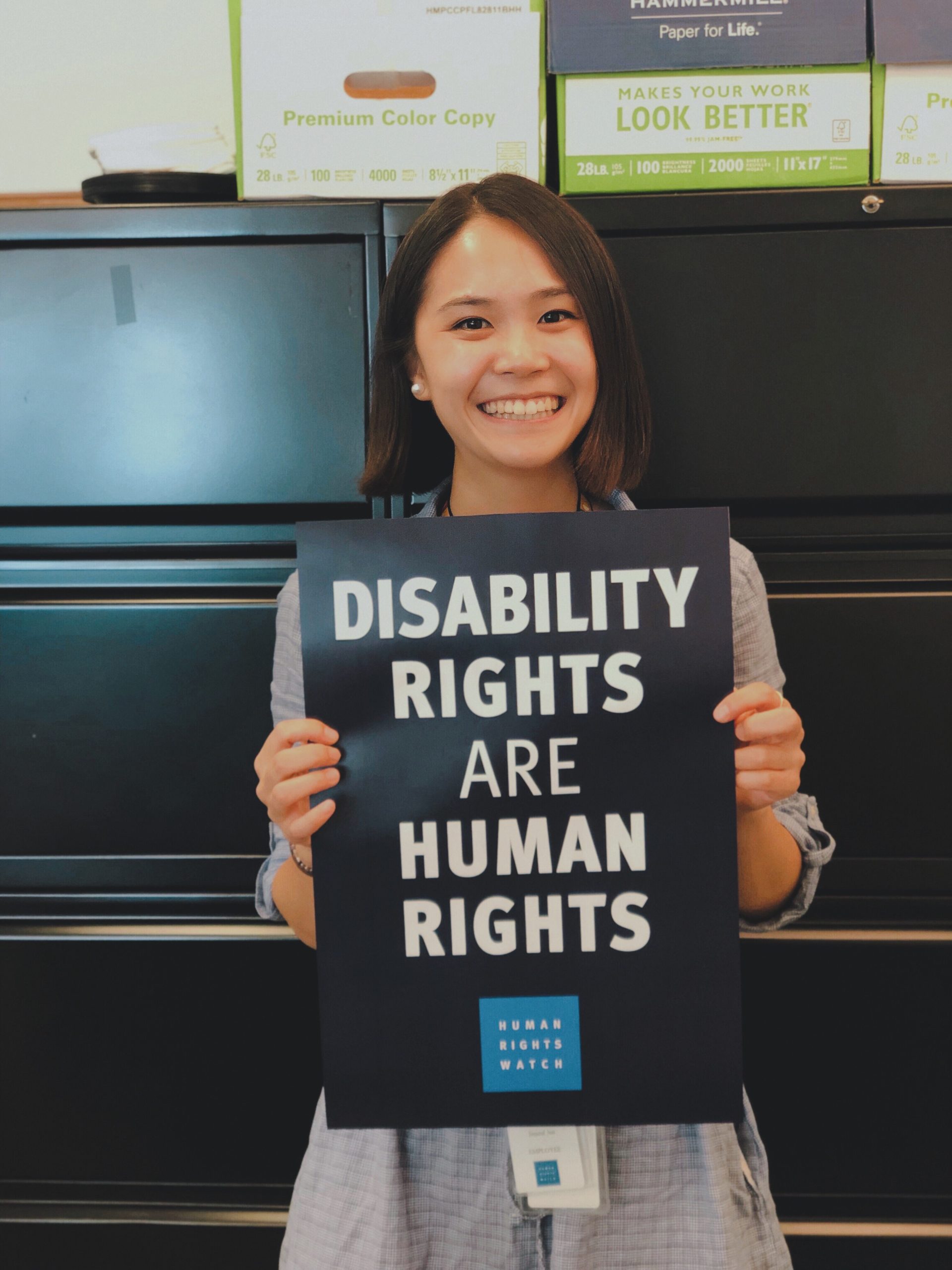 At a Glance
Home country: South Korea
Program of study: Master of Arts in Arab Studies (MAAS)
Language: Arabic
On-campus activities: Global Health Initiative; Graduate Student Fellow at Georgetown University Center for Child and Human Development; Research Assistant at Center for Contemporary Arab Studies; Georgetown Disability Alliance Club
Non-GU activities: Research Associate at Harvard Law School Project on Disability; Disability Rights and Middle East North Africa Divisions at Human Rights Watch; Disability Inclusion Short-Term Consultant at the World Bank Group
Broadening Her Academic Horizons
When Jun was exploring graduate programs, studying in Washington, D.C., was the obvious choice. "Washington, D.C., is a hub of national and international disability organizations," she explains. 
Jun was particularly keen to explore disability rights in the Arab world and Georgetown's MAAS program was the perfect fit for Jun's intersecting research interests.
She was impressed by the program's commitment to interdisciplinary studies. "MAAS focuses on the contemporary issues of the Arab world," she says, "and introduces students to interdisciplinary approaches for understanding and analyzing the nuances and complexities involved in the pressing issues of the region."
"Studying here has further enabled me to interact in practical ways with issues and communities directly related to my research and professional interests," she adds.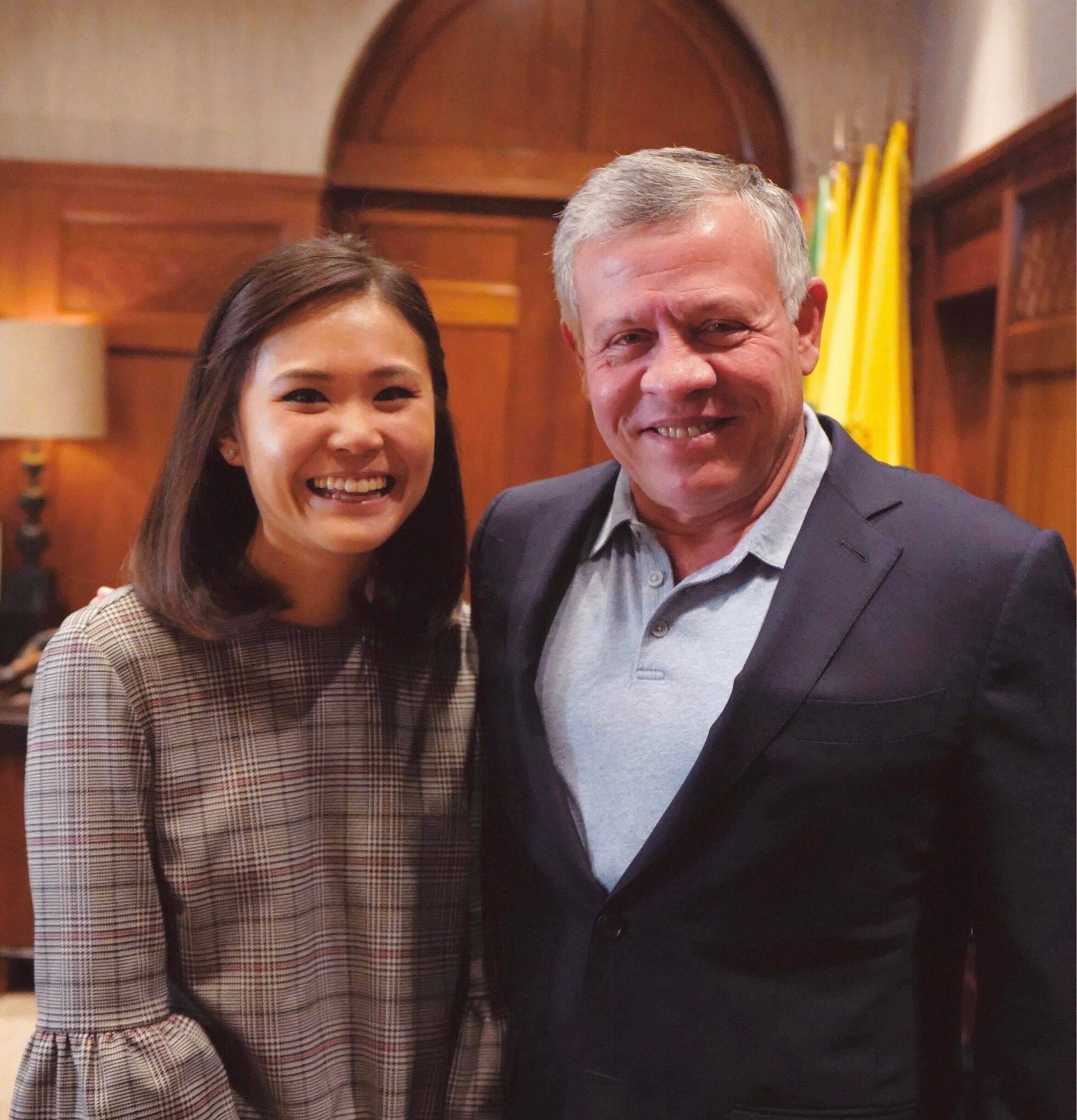 Jun has devoted her academic work to exploring disability rights issues since she was an undergraduate student at Middlebury College. However, despite her substantial background in the field, her MAAS classes provided her with opportunities to explore new aspects of the subject area. 
She says Professor Noureddine Jebnoun's Civil-Military Relations in the Middle East and North Africa and Professor Marwa Daoudy's Water Politics courses particularly stand out in this regard. 
"Professor Jebnoun's class not only introduced me to dominant theories of civil-military relations, but also highlighted the importance of understanding and unpacking the role of coercive apparatus in my analysis," she says.
"Professor Daoudy's class on water politics introduced me to new topics of water conflict, security and cooperation. Through this course, I have become more interested in environmental politics as they relate to policies and practices that impact the most vulnerable populations, such as people with multiple marginalized identities," she adds.
At the Center of Disability Rights Advocacy
As she predicted, studying in the heart of the U.S. capital has provided numerous opportunities for Jun to gain hands-on experience in disability rights advocacy.
During her time at Georgetown, Jun has worked as a Disability Inclusion consultant at the World Bank, as a researcher for the Harvard Law School Project on Disability and as an intern for both the Disability Rights and Middle East North Africa Divisions at Human Rights Watch, which included a winter working in Amman, Jordan for the organization. 
She has also led efforts within her program to make issues relating to disability an important component of academic discussion on the Arab world.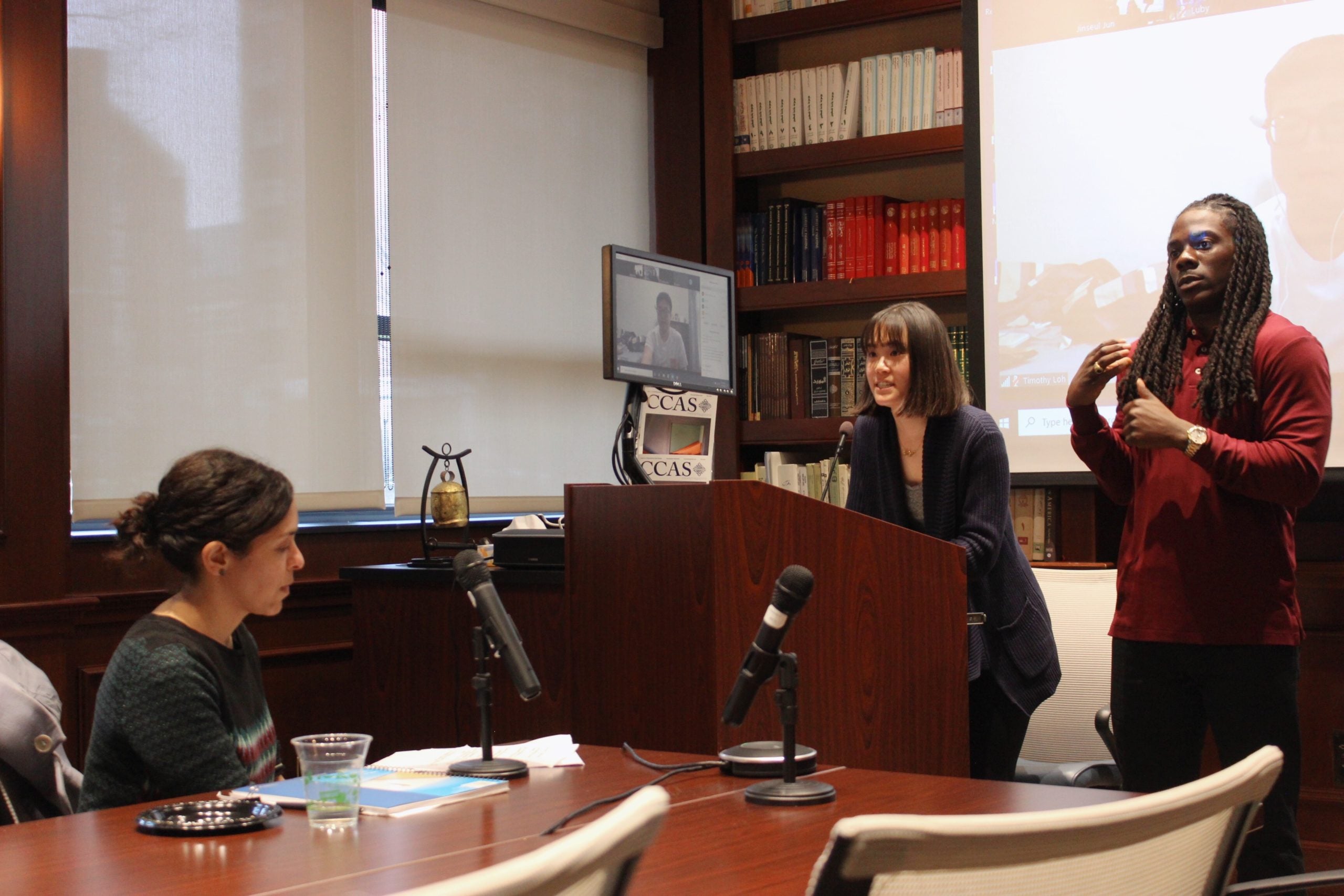 Among her proudest achievements at SFS was organizing a Brown Bag Lunch Series on "Disability and the Arab World." With support from the Disability Studies Program and Center for Contemporary Arab Studies, the series hosted regular lectures and discussions that explored disability as an issue of social justice and diversity in the region. 
She is grateful to faculty in the Disability Studies Program for being particularly supportive of her academic and extracurricular work, and credits Professors Sylvia Önder and Toby Long with mentoring her throughout her graduate careers. 
"Even though they are not my advisors, they have been my mentors and supporters," she says. "They have been a huge support especially in terms of finding ways to further delve into a very niche topic of disability rights and disability-inclusive development in the Arab world."
Reflecting on this Historic Moment
Like the rest of her classmates, Jun has had to adapt to the new reality of life during a global pandemic. She has been completing her degree at home and even continued her "Disability and the Arab World" series by offering the sessions virtually through Zoom. 
The experience she says has been "both underwhelming and overwhelming," but has also created a space in which she and fellow students can reconsider important questions in international affairs.
"The pandemic does pose a series of questions as to how this historic moment will fundamentally shift the balance of political and economic power, and whether this pandemic marks a new beginning or a temporary break for international affairs," she says. 
"I hope it has shed light on how the existing structures have further exacerbated inequalities, which had, and continue to have, the most impact on the most vulnerable populations," she adds.
While Jun misses her favorite pastimes of going on sunrise and sunset runs around the Mall or reading a great book in her favorite study carrel in Lauinger Library, she is focusing on remaining positive as her time at Georgetown comes to an end. 
She has been staying in touch with loved ones via social media and organizing socially-distanced meet-ups with friends in her neighborhood. And while this is a difficult time to be embarking on the next stage of her life, she is choosing to center her attention on what she appreciates in the here and now.
She says,  "Focusing on each day and being grateful for what I have gives me hope."