"It was the best possible way to round off the year," says Alistair Somerville (MAGES'20), publications editor at the Institute for the Study of Diplomacy (ISD), of the moment that he hit "publish" on the final episode of ISD's Diplomatic Immunity podcast. Featuring an exclusive interview with White House Press Secretary Jen Psaki, the episode was the last in the third series of the podcast, which shares frank and candid interviews with experts on key diplomatic and national security issues.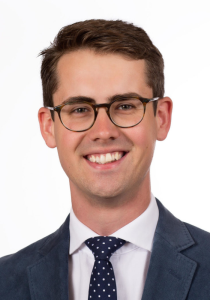 Launched last year, Diplomatic Immunity builds on more than 40 years of work at ISD, which coordinates leading diplomats, scholars and students seeking to meet today's global challenges. Founded in 1978, ISD has a long history of bringing together expert practitioners and academics to examine significant international and statecraft issues.
Hearing from an incumbent White House press secretary about the key international challenges facing the United States was just the latest opportunity followers of ISD had to learn from its work at the nexus of diplomatic theory and praxis. The interview came at the end of a year of ISD research, discussions and events that offered insights into a range of important topics in diplomacy, from how low staff morale is impacting recruitment at the State Department to the confluence of factors that drive food insecurity.
"The season finale of Diplomatic Immunity was the culmination of a tremendous year of hard work, expanded readership of our The Diplomatic Pouch blog, increased listenership to our podcast and a slew of publications around our New Global Commons working groups," Dr. Kelly McFarland, director of programs and research at ISD, says.
Bridging the Gap
The podcast began in 2020, when Somerville and McFarland, who produce the podcast, were looking for a way to break outside of "the Georgetown and Washington bubbles" during the pandemic and bring ISD's work to a larger audience. "Podcasts are a great way to engage audiences in a very personal way — directly in their earbuds," says Somerville.
Diplomatic Immunity aims to present a more nuanced view of diplomacy that demystifies the field. "I think a lot of people have a misconception that diplomacy is only about high-level negotiations between secretaries of state and foreign ministers, or that it's just about providing visas or support to citizens abroad," observes McFarland. While Diplomatic Immunity certainly covers those issues, the podcast also touches on "everything in between."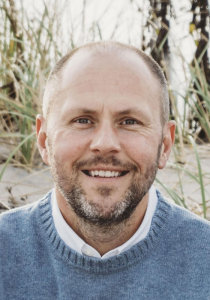 The heart of diplomacy, according to McFarland, includes "the policy challenges, the need to figure out what is really going on behind the headlines in other countries and the need to find common ground between peoples, as well as their governments."
Each episode centers around an interview or series of interviews on an important topic in diplomacy and international affairs. For example, this past fall, Diplomatic Immunity engaged academic and practitioner perspectives on the New Global Commons. An increasingly critical issue in the diplomatic community, Somerville describes the New Global Commons as "problems that aren't just the concern of one government or population, which require diplomacy and negotiation between countries to solve, ideally through international organizations like the United Nations."
Episodes on the theme explored some of the world's thorniest issues, including public health governance in cities, diplomacy at the COP26 climate summit and achieving peace through food security. Many of these episodes complement ISD's own research and reports, work that is regularly picked up by public media outlets such as the Washington Post and international newspapers like The Hindustan Times, as well as insider publications such as War on the Rocks.
"Everything we do with the podcast is in an effort to 'bridge the gap' between policymakers, academics and the wider public in order to inform and find answers to pressing issues," stresses McFarland.
Personal Public Service Stories
In a special season finale, McFarland sat down with ISD Council of Foreign Relations Fellow Jennifer Davis and White House Press Secretary Jen Psaki to discuss one of these global challenges: misinformation and disinformation. Malign information operations, made possible by the current technological revolution, are just one example of an emerging issue already threatening governments, and democracies in particular. However, as Psaki stresses in the podcast, disinformation itself is not a new problem.
"I think one of the things that's missing in the public narrative out there, our understanding, is that this type of disinformation has been happening around the world for sometime," Psaki comments, advocating for greater public awareness and education about disinformation.
#ICYMI the season finale of #DiplomaticImmunity came out last week!@PressSec spoke with @McFarlandKellyM and Jen Davis @CarnegieEndow about #disinformation, what social media companies can do about it, and rebuilding trust from the podium.

🔗: https://t.co/UFriZHhEeM pic.twitter.com/jwbfuqUJob

— Institute for the Study of Diplomacy (@GUDiplomacy) December 1, 2021
In addition to getting their takes on the issues of the day, Diplomatic Immunity allows interviewees to share their personal experiences of working in public service. In her episode, Psaki is candid about how a highly personalized disinformation campaign from Russian-backed actors — waged during her 2013 to 2015 tenure as State Department spokesperson — used sexist narratives in an attempt to discredit her.
"The gendered nature of it was very specific as to how they go after, and how they continue to go after, women," Psaki reflects, an observation made plain in misinformation attacks targeting matters such as what Psaki wore while pregnant. "This was for me a little hard at first, to be honest, at a personal level," Psaki shares, adding with a laugh, "no one had cared enough to discredit me before that."
2022 and Beyond
The Jen Psaki episode is set to be the podcast's most downloaded of all time. Now, the team behind Diplomatic Immunity are looking to build on their success.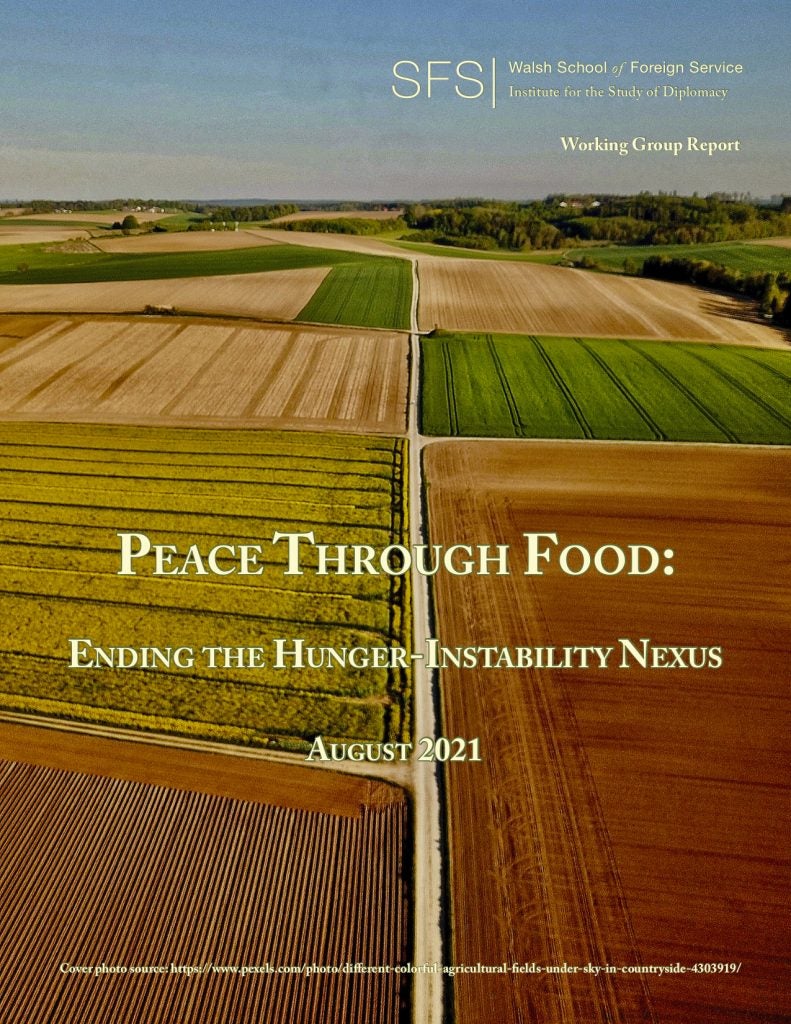 In 2022, McFarland and Somerville hope to present a series of interviews with foreign diplomats based in Washington. "We're interested in exploring how foreign diplomats navigate the United States, how they get outside Washington and how they view this country, its culture and its history," says Somerville.
Diplomatic affairs can sometimes feel far-removed from daily life. However, through conversations with guests like Psaki and a focus on how problems like food security or information operations have material consequences for individuals, ISD researchers want to help the public get a better sense of how diplomacy impacts their lives. McFarland and Somerville also hope it will also inspire a new generation of diplomats.
"The podcast is not just about foreign policy, about which there are already many great podcasts," Somerville emphasizes. "It's about what diplomats do and what challenges they have come up against. And it's also about helping aspiring diplomats understand what issues diplomats representing their country in their capital or in an embassy might face."