When the SFS Office of Diversity, Equity and Inclusion (DEI) was established in July 2020, its newly appointed vice dean, Dr. Scott Taylor, identified three key priorities for the office: 1) recruiting diverse faculty and students; 2) developing a more inclusive school culture and 3) incorporating diverse scholarship within the SFS curriculum.
These three goals remain central to the Office of DEI's mission and will form the backbone of a new school initiative: the SFS Student Ambassadors program.
First created in the fall 2021 semester, the program selects DEI champions from within the SFS student body to engage with current and prospective students, all with the ultimate goal of making SFS a more inclusive space.
Through a range of activities, SFS ambassadors will serve as key contacts for prospective students from minority backgrounds within SFS, in particular students of color and those from low-income backgrounds, and will mentor first-years students from similar backgrounds already at SFS.
Creating Peer-to-Peer Connections
The student ambassadors, who themselves come from a diverse range of backgrounds, are uniquely positioned to carry out this work as individuals that their peers can readily relate to.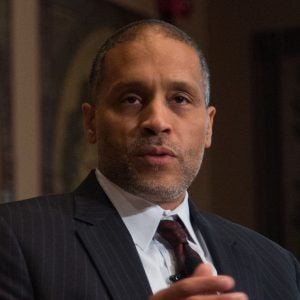 Already, through the program, ambassadors have built connections with prospective students by giving presentations at local high schools and guiding tailored campus tours for prospective students who may not otherwise consider applying to Georgetown.
They also work to address the needs of current SFS students by hosting mixers for classmates identifying as Black, Indigenous or people of color (BIPOC), serving as peer mentors, designing community-building activities and attending training sessions geared towards creating inclusive spaces for students of all backgrounds.
"I'm excited about the willingness of so many of our current SFS students to get engaged in various forms of outreach to prospective students," says Taylor. "I am grateful for their energy, and their willingness to engage in admissions presentations to high schools, reach out to admitted students and participate in events like Hoya Saxa Weekend."
He continues, "The eagerness of the SFS Ambassadors to help advance the agenda of diversity, equity and inclusion in our SFS community is inspiring."
"I Feel Obligated to Make a Difference"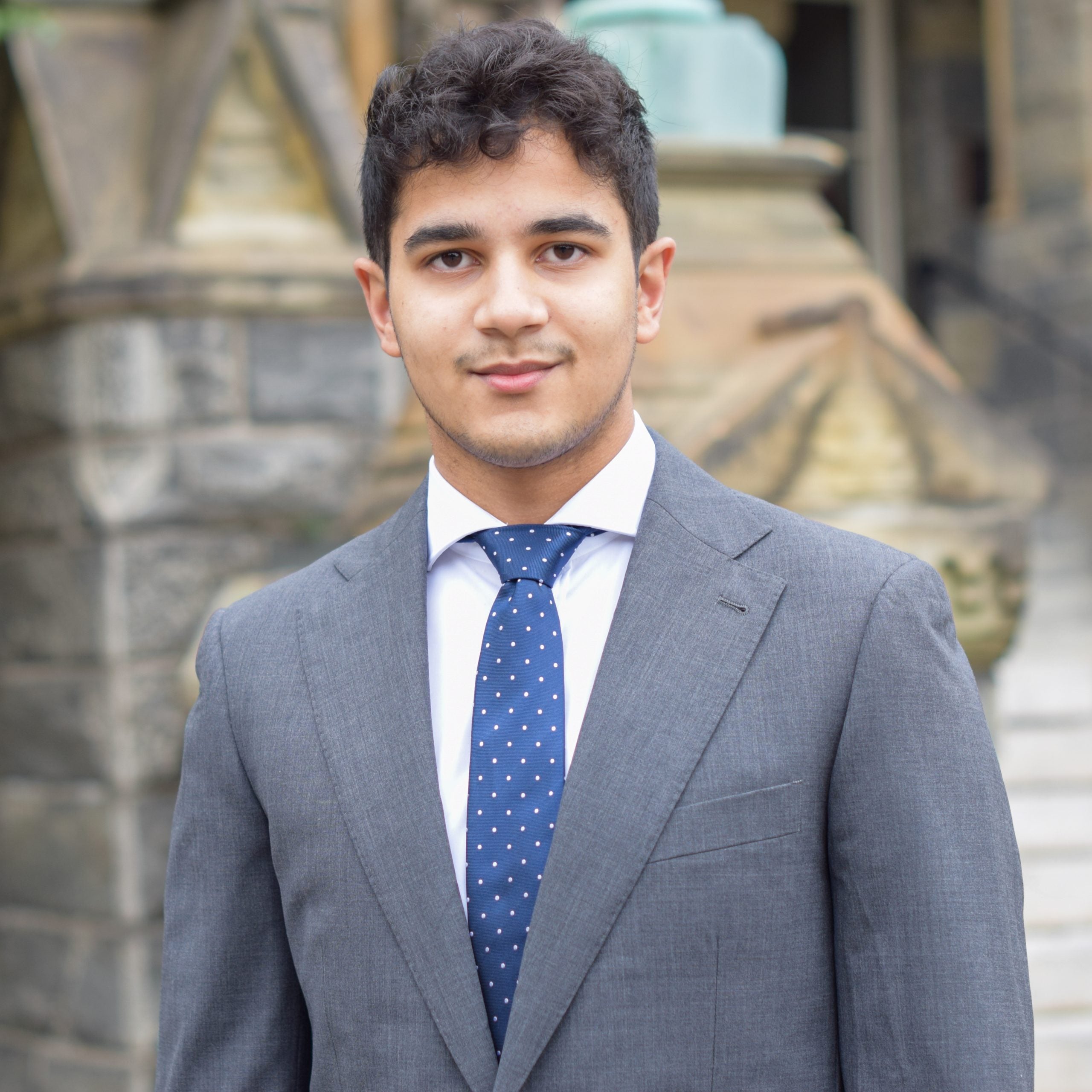 For the students taking part in the initiative, being an ambassador means ensuring, among other things, a more equitable distribution of what Georgetown has to offer. "I have been able to learn more about myself and become more engaged with my passions," Aryaman Sharma (SFS'24) says. "I hope to share these valuable experiences with prospective and new undergraduate students in the hope that they can learn from them and find their own avenue."
Having already personally benefited from learning the ins and outs of campus life, sharing that knowledge to level the playing field for other students and prospective students is a personal goal for Sharma. "I feel obligated to make a difference because I have the platform necessary to be heard and advocate for these issues, while also having an excellent and driven group of student ambassadors who are willing to help," he explains.
By combining the institutional backing of the Office of DEI with the experience and outreach of current SFS student ambassadors, the initiative hopes to bear fruit over the long-term and support students from the time they hear about Georgetown until their graduation day.
Creating Change Beyond the Hilltop
"Supporting BIPOC students is about so much more than getting them to campus. It's about ensuring that they have access to the same Georgetown experience that white students enjoy without question," Clare Mulholland (SFS'24) says. Building an inclusive community that enables students to flourish once they get to Georgetown is critical, she stresses.
For Mulholland, one of the most important aspects of being an ambassador is to build personal connections with other students, especially first-years who may feel disoriented when they first arrive on the Hilltop. "I hope that the support I offer will show students that they can always look to another Hoya, at any stage of their life, when they need support — personally or professionally," Mulholland says, noting that the Hoya support network extends beyond the time students are enrolled at SFS.
Creating an environment where students can thrive, no matter their identity, has benefits beyond Georgetown, say Sharma and Mulholland. Both students believe that successful efforts to improve access and diversity at SFS will have a positive impact on the international relations field by exposing students to new perspectives on how to solve global challenges.
"The faults we see in the international system are simply magnified versions of the faults we see in smaller systems," Mulholland remarks. "The powerful few create constraints that are adopted as the norm, and these constraints are then used to systematically oppress the less powerful actors."
"Different perspectives allow us to see various issues from a multitude of vantage points that would not be possible before, and it is important that we promote diversity as much as possible to ensure we can enjoy these benefits," Sharma adds.
Reaffirming the SFS Mission
The student ambassadors are excited to work with constituents across SFS to help implement their ideas for a more equitable culture at the school.
"I look forward to engaging with leaders in the SFS — deans, professors, admissions officers, etc. — to discuss what we can do as a community to make the SFS more accessible to students," Mulholland explains.
For Sharma, helping to build a more diverse applicant pool to SFS is the aspect of his new role that he is most passionate about. "I believe SFS needs to do a better job in admitting students from underrepresented and less privileged backgrounds," Sharma says. He hopes that by taking the time to connect with students from a variety of backgrounds, he can make SFS a better, more welcoming institution.
After all, says Sharma, SFS was founded to foster connections and mutual understanding between peoples from all over the world. He sums it up simply: "At a school that prides itself in serving the international community and serving those in need, insights from students from all walks of life can help the school succeed in its missions of foreign service."