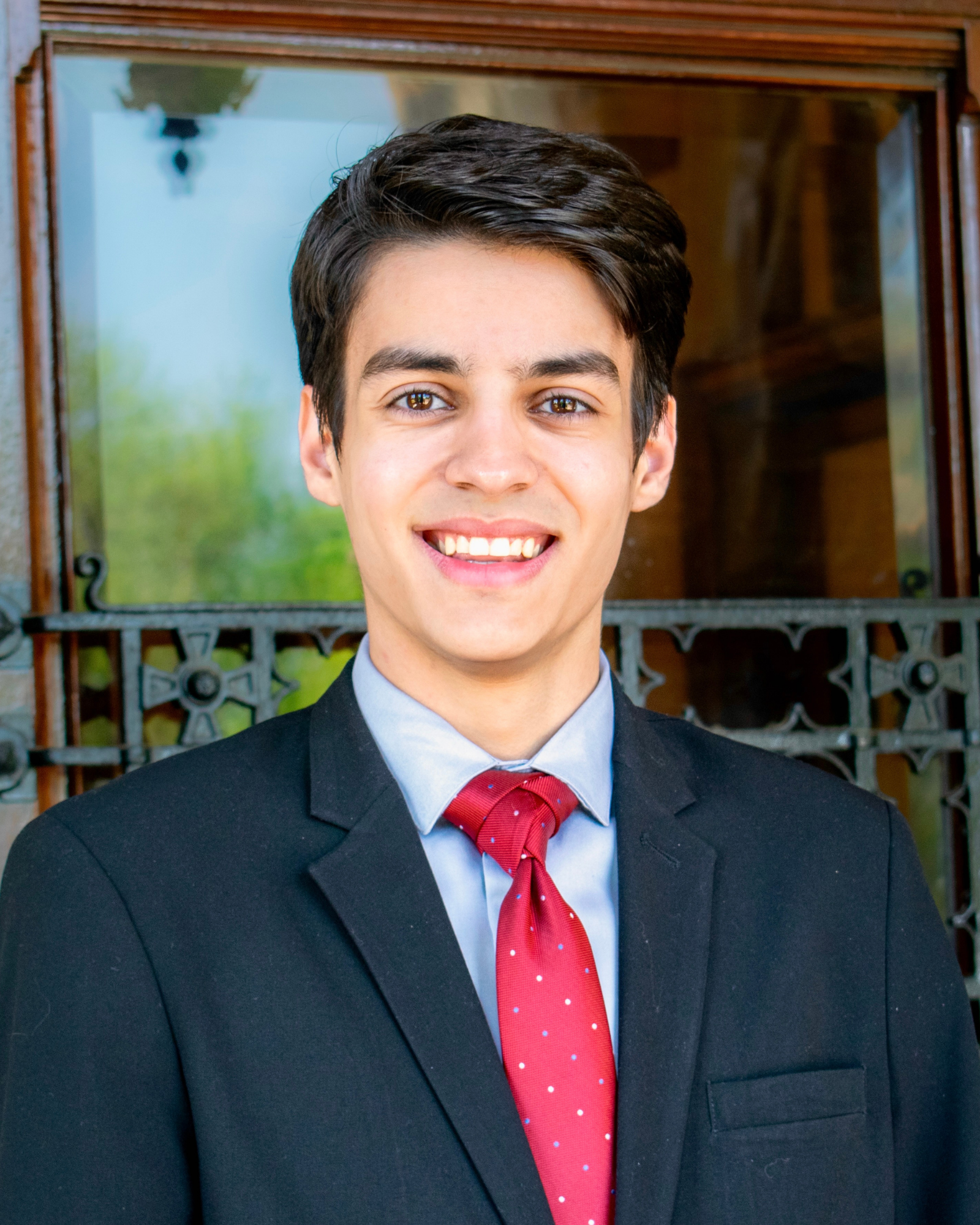 When double Hoya Felipe Lobo Koerich (SFS'21, CLAS'22) arrived at SFS, he already had a significant amount of international experience under his belt. The graduate student spoke three languages (Spanish, Portuguese and English) and lived in Amsterdam, Houston and New Orleans, as well as a number of cities in his home country of Brazil, before moving to Washington.
"I've been in DC for so long now that it has started to feel like home," Lobo Koerich says of the five years he has spent at Georgetown, first as an SFS undergraduate and then as a master's student in the accelerated Latin American Studies graduate program.
Throughout his half a decade on the Hilltop, Lobo Koerich took advantage of numerous opportunities to deepen his regional expertise and to build a network of peers and mentors who will support him during the next step in his professional career: pursuing a law degree at Harvard Law School starting in 2023.
"I'm excited to use the next year before starting my law program in Fall 2023 to gain more direct professional experience," he says. "One key benefit of my Georgetown education is that I feel very prepared for the workplace in the short term and to pursue a law degree in the near future. I'm excited to apply the skills and knowledge I gained at Georgetown more practically and bring them into my legal education."
Meaningful Mentorship
"I always knew I wanted to study international relations and foreign policy," says Lobo Koerich, "and SFS has the best program for that." As an international high school student, Lobo Koerich was particularly drawn to how committed Georgetown was to the field of global affairs. "It was one of the few universities I found that had an entire school dedicated to international relations," he recalls.
Lobo Koerich was also keenly aware of another facet of Georgetown's educational ethos: its strong Jesuit identity. From the moment he set foot on campus, the university's Catholic values were apparent, though not in the way Lobo Koerich initially expected.
"Being at Georgetown, you quickly learn that while it is a Catholic and Jesuit institution, it works hard to make that element of its institutional identity as inclusive to everyone," he explains.
"Its values clearly have religious roots but ultimately appeal to fundamental elements of human nature (like service, duty to one another, the value of education) that transcends any one religion," he continues. Jesuit values have had a big impact on me over my time at Georgetown because of that."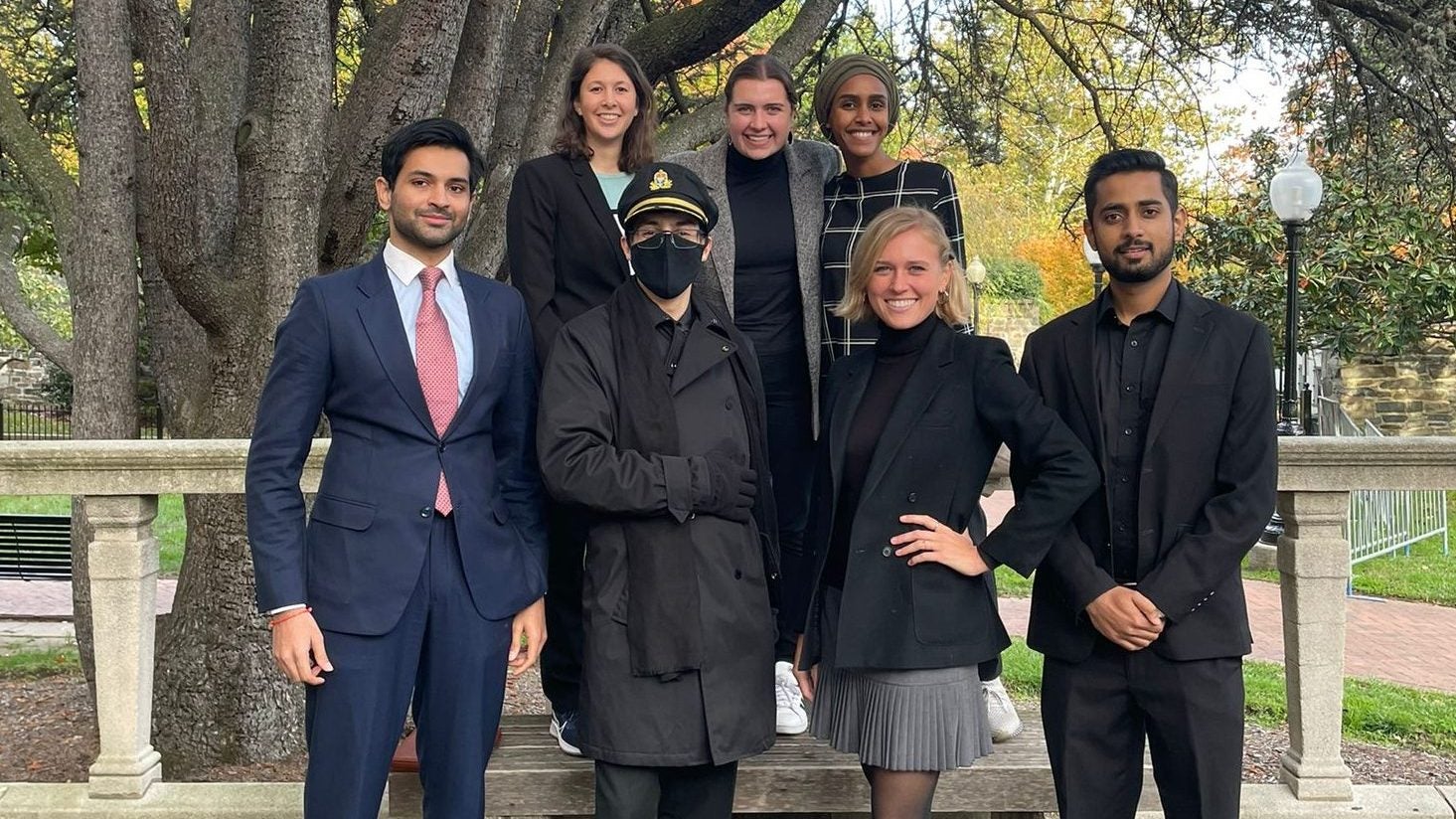 These strong values manifested in personal ways for Lobo Koerich. "One of the things I most value about the SFS community is how supportive it is," he says, describing the mentorship he has received from numerous members of the Georgetown faculty.
For instance, he credits Professor Erick Langer, who taught three of Lobo Koerich's Latin American history classes, with deepening his understanding of the region's culture and politics, and Father Matthew Carnes, S.J., director of the Center for Latin American Studies (CLAS), with easing his transition from undergraduate to graduate student at SFS.
But most significant was the support he received from Professor Diana Kapiszewski. Not only did she provide expert guidance to Lobo Koerich as he completed his undergraduate thesis on the Chilean Constituent Process, but she also hired him as a research assistant for her States and Institutions of Governance in Latin America (SIGLA) project.
Working on SIGLA, an online multilingual database that offers free information on legal and political institutions in Latin America, enabled Lobo Koerich to hone his regional research capabilities and develop his wider professional skills. After Kapiszewski encouraged him to take on further responsibilities, he was promoted to research associate and took over management of SIGLA's social media accounts.
"These opportunities have helped me greatly in growing as a professional and deepening skills that are valuable for both my academic and professional career paths," he says.
Building Community in a Pandemic
Lobo Koerich also found support within another important Georgetown community: his peers. "Students at SFS are happy to help each other by sharing books or notes, studying together and taking a more 'we all succeed together' attitude rather than an 'every person for themselves' view," he explains.
It helps, he says, that SFS students share a common passion for international affairs. "That common rapport produces a unique sense of community and contributes a lot to your education," he notes. "You can learn as much from your peers through conversations on weird, obscure niches of international relations sometimes as you do from your courses."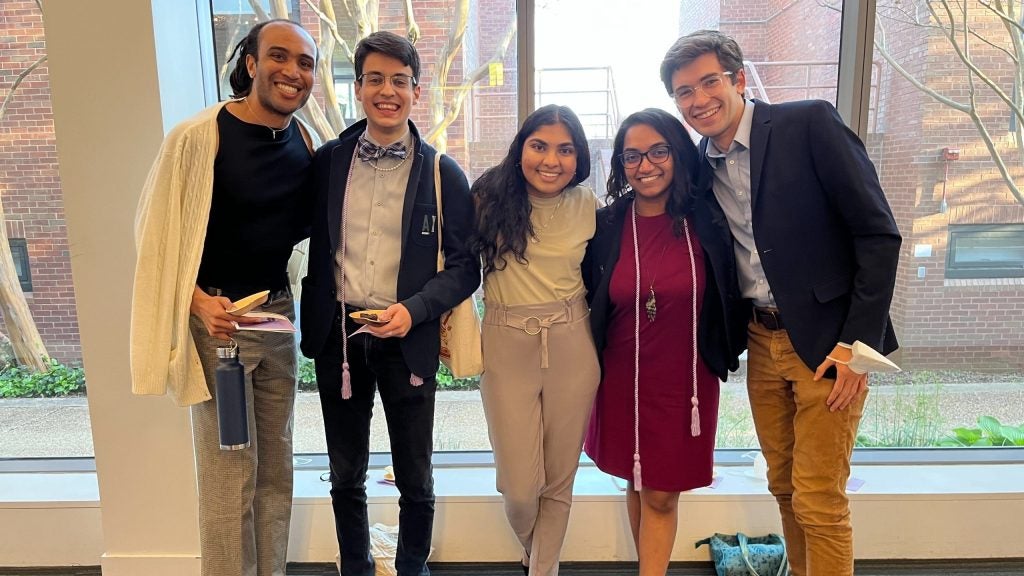 This sense of community was particularly important over the last few years as Lobo Koerich and his classmates navigated the COVID-19 pandemic and its interruption to in-person learning.
For Lobo Koerich, that meant adapting when it came to finding professional and academic opportunities. While virtual learning presented obstacles to the kind of cohort-building he had experienced as a first-year undergraduate student, it also made certain internships and fellowships more accessible.
In the summer of 2021, Lobo Koerich leveraged his regional expertise to complete a remote internship with the Laboratorio Interdisciplinar de Estudio en Controversias Constituyentes, a laboratory based at the University of Chile which gathers research at the intersection of constituent processes and politics in the country.
As part of his internship, Lobo Koerich helped to design and build a database on Chile's Constitutional Assembly members, campaign platforms and votes. "It was a very interesting experience working with Chilean academics on discursive and linguistic analysis of dialogues about the constituent processes between civil and political actors," he says.
When he returned to campus at the beginning of this academic year, he tapped into virtual opportunities once again. Since August 2021, he has served as a graduate fellow at McLarty Associate's Brazil and Southern Cone Division, where he conducts research into regulatory and political developments. While studying virtually was tough, Lobo Koerich admits that "the pandemic did present some new opportunities and let me more fully engage with my fellowship at McLarty Associates than I would otherwise."
Unique Opportunities
However, though remote work may have had some advantages, Lobo Koerich's most cherished moments from his graduate studies happened when students finally returned to campus in the fall of 2021.
In December, the student organization Georgetown University Graduate Student Government hosted an end-of-semester holiday party for graduate students. "I particularly enjoy that memory because of how much fun friends from the program and I had that night, including arguing over what songs we should sing in the karaoke portion!" Lobo Koerich says.
"For the record, the group's decision was "Toxic" by Britney Spears," he adds, "and we had a blast dancing and catching up in the tent in Red Square during the event!"
The easing of pandemic restrictions also allowed Lobo Koerich to take advantage of one of his favorite parts of studying at Georgetown: its Washington, DC, location.
"I love Washington, DC. It's such a gorgeous city and full of life and activity, there's always something to do," he says.
Some of his favorite ways to explore the city include checking out its monuments and museums, or watching a performance at the Kennedy Center. He also recommends that students take advantage of National Symphony Orchestra ticket giveaways by the Department of Performing Arts. "The NSO has amazing musicians and always has great selections for their performances," he explains.
Lobo Koerich also capitalized on the unique opportunities Washington had to offer as 2021 president of the Latin American Foreign Affairs Association (LAFAA) at Georgetown. Responsible for pivoting the group back to in-person events, Lobo Koerich helped to organize a Latinx Heritage Month social event that showcased food from a variety of Latin American restaurants in DC. LAFAA also took advantage of the city's convening power to host a series of events focused on the Dominican Republic, including a talk by former President Leonel Fernández and his son, Omar Fernández Domínguez, who is an elected representative in the country.
"It was a rewarding challenge to rebuild LAFAA post-remote learning," says Lobo Koerich.
And, while adapting to the tumultuous events of the last few years may have been a challenge, Lobo Koerich is grateful for the opportunities for reflection that his unconventional Georgetown experience offered him, especially as he prepares for his law degree.
"This was an important transition period in my life that helped me focus in on what I truly care about most," he says. "I know I'll definitely miss Georgetown and SFS and my time here."