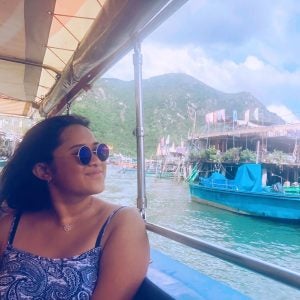 From her school-spanning major in Global Business to her internationally-minded club involvements, Esther Li (SFS'22) has always taken chances to explore during her undergraduate career. Throughout her years on campus, she has studied abroad in Hong Kong, interned in Taiwan, co-founded a data analytics club and worked at the intersection of the private and public sectors.
Building an open-minded community and finding common ground in curiosity have been defining features of Li's time at SFS. "I value the SFS community for how internationally minded it is. I soak in its focus on globality, its diversity and emphasis on developing a more holistic world view and intellectual vitality," she says.
As Li opens her next chapter as a young professional, she looks forward to applying the lessons she learned at SFS — from the finance and accounting skills she developed through the McDonough School of Business (MSB) to her ability to articulate a global perspective on any number of dynamic business issues.
Best of Both Worlds
Offered in collaboration between SFS and MSB, the Global Business major (GBUS) prepares students to make an impact in a globalized world where the private sector plays a significant role in almost all aspects of international affairs. By combining the political and economic core of the SFS curriculum with courses offered by the MSB, Li and her cohort gain rigorous training in areas such as international strategy, corporate ethics and social responsibility.
It was exactly this cross-cutting approach to international business that drew Li to the GBUS major. "I knew I wanted to go into business with an emphasis on impact," she says. "But beyond the foundational business courses, I wanted to develop a stronger worldview and critical thinking skills through the SFS core that nurtures an intellectual mindset."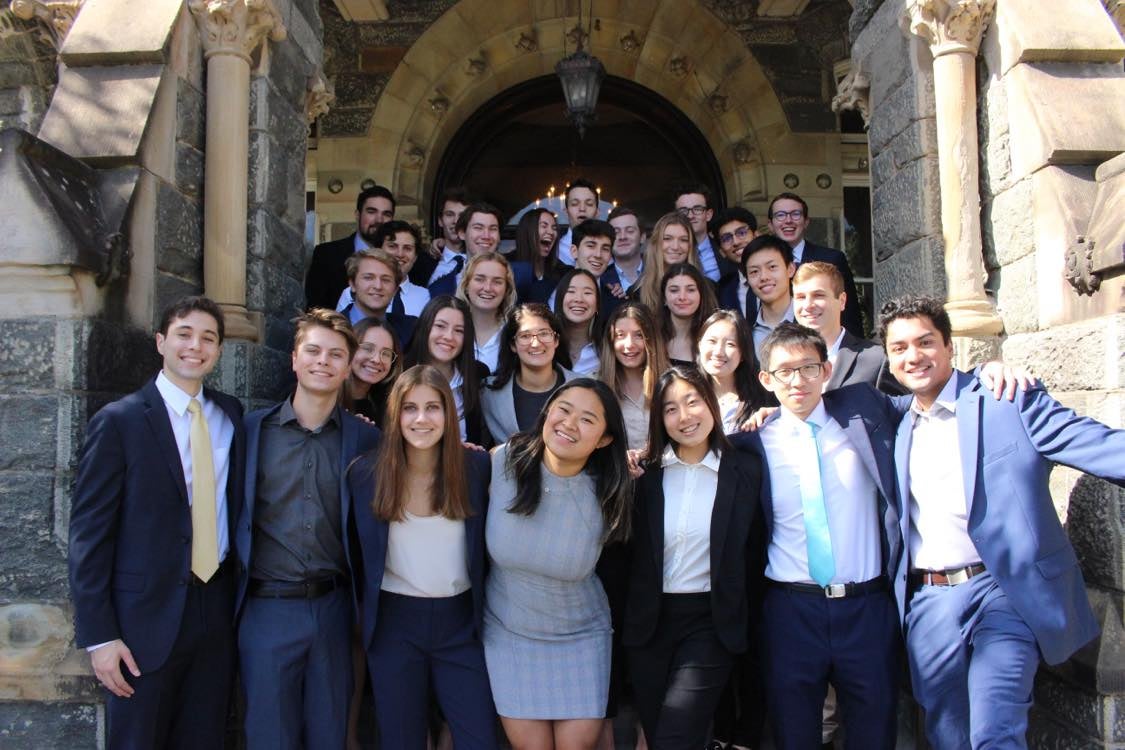 Li credits her family with inspiring her passion for leveraging business to create social change. Their journey from China to her hometown of Rockville, Maryland, Li explains, has given her insights into the need for policies and programs that can promote economic mobility. "My family emigrated from China with little to no means, and I hope to make financial freedom more accessible to more people," she says.
Building on advice and mentorship from SFS classmates, professors and deans, Li is graduating prepared to do just that. She is about to embark on a career at Capital One, a bank holding company whose stated mission — "changing banking for good" — resonates with Li. "It connects with the social change I hope to make in corporate America," she says.
"No School Is What It Is Without Its People"
At the same time as she considers all her academic and professional growth over the past four years, Li is also reflecting on time spent with the community of friends, faculty members and alumni members who have supported her in her journey. She cites GBUS Dean Kendra Billingslea and faculty members such as Adjunct Professor Robin King with providing "very kind" and "incredible" support throughout her undergraduate career.
SFS is a place that fosters these kinds of bonds, says Li, bringing together passionate and curious people committed to tackling global challenges. "SFS is where I have found very smart, kind, driven and fun people who have done life with me, pushed me intellectually and supported me," Li explains. "No school is what it is without its people and for me, Georgetown has filled that full-heartedly."
For all Li has learned through her Global Business courses, some of her most valuable lessons at SFS have come from outside the classroom. Conversations with friends have offered a casual space for free-wheeling debate and contemplation.
"Some of my favorite memories at Georgetown are the late-night conversations that ramble on into the a.m. with new and old friends. We'll talk about anything — covering topics ranging from the things we learned in class to philosophy, psychology, life events, well-being — or just joke around," she says.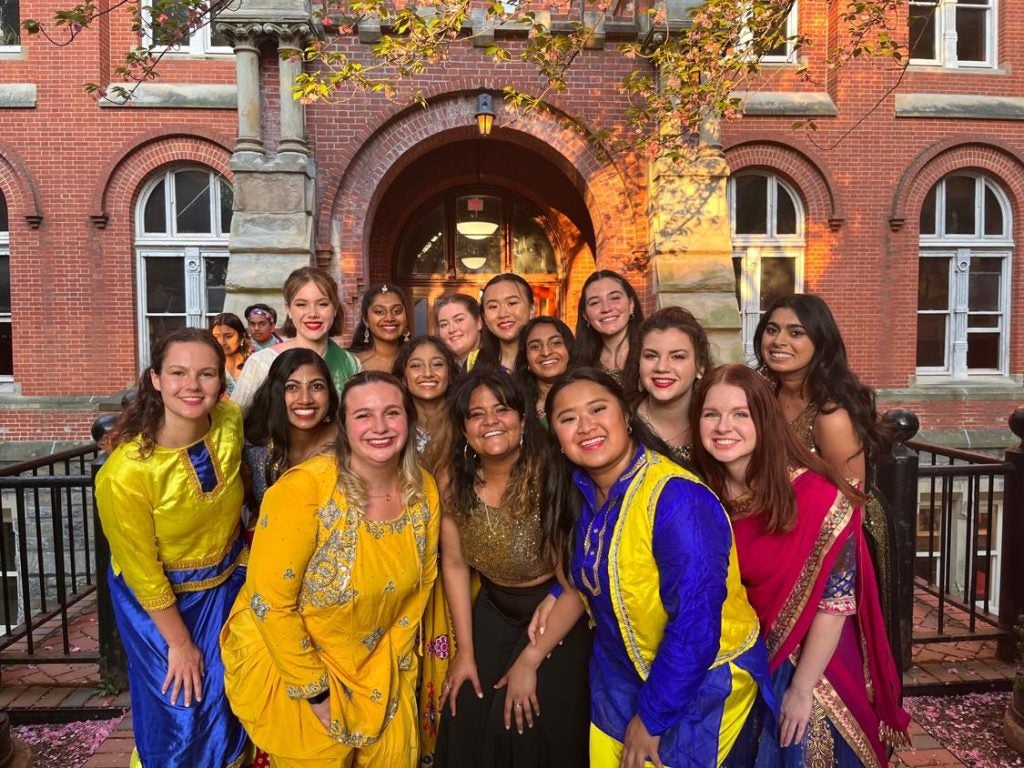 The COVID-19 pandemic has given Li and her friends plenty of obstacles and pressing questions to discuss. Though attending college during a once-in-a-century public health crisis has been "an enormous challenge" at times, Li has also strived to find new ways to grow and learn. "There have been many silver linings of this experience," she says.
For one, Georgetown's efforts to support students' distance learning through a partnership with WeWork gave Li an excuse to tour DC more extensively. "I took this opportunity to explore DC through its 20+ WeWork locations and visited all of them," she explains. "This allowed me to see so many areas of the city, and I was able to do so easily with my Capital Bikeshare membership that gives me unlimited bike rides for just 25 dollars for the whole year."
In addition to presenting new opportunities, the pandemic also challenged Li to work through disappointment and dashed plans. "It has taught me to have peace in not being able to control everything in life," she recognizes.
In these cases, being able to lean on her friends and the larger SFS community have been vitally important. "I have also made lifelong friends I wouldn't have met. I've also learned the critical lesson of the importance of wellness. Lastly, I have also learned new ways of maintaining and growing relationships," Li adds.
When Li started pondering her next career goals, for example, SFS alumni were there to offer advice and to help her build connections in a rapidly changing professional world. "I've had multiple more senior SFS students, now alumni, who have a significant impact on me and my professional goals. They supported me in navigating the job search and achieving whilst refining my goals and values," she says.
After graduation, Li will take on a position in corporate strategy consulting at Capital One that builds on her prior experiences as an economics research analyst, endowment investment intern working on Georgetown's endowment and a public finance investment banking intern. These experiences will provide a foundation for her first steps in a career promoting corporate social change.
"My future goals include working as a leader in business for impact," she explains. "I seek to create change through collaboration between the private and public sectors."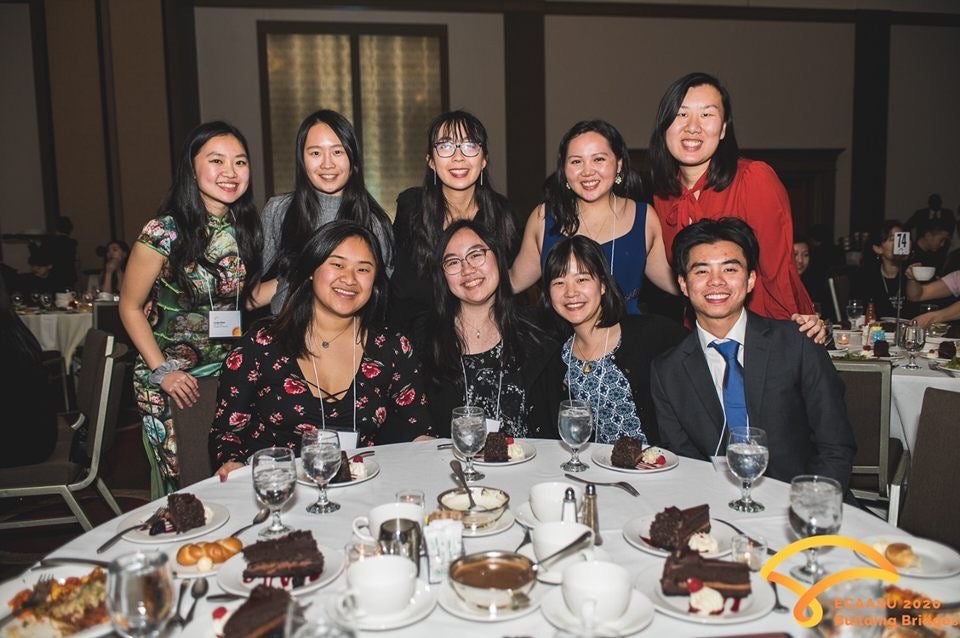 Li's ambition and commitment to the common good are values that she has honed over her four years at SFS. From GBUS classes on corporate social responsibility to conversations with fellow members of Georgetown's Chinese Student Alliance and her peers in the Delta Phi Epsilon Professional Foreign Service Sorority, Li has taken care to pursue and build communities that foster her personal, academic and professional development.
As a result, she says, "I will look back on my time on the Hilltop as a period of enormous growth. I will cherish how much my world was opened from the opportunities here. Georgetown is where I learned how to push myself in being comfortable with being uncomfortable. It is also a place where I will look back on some really joyful memories made with some incredible people."