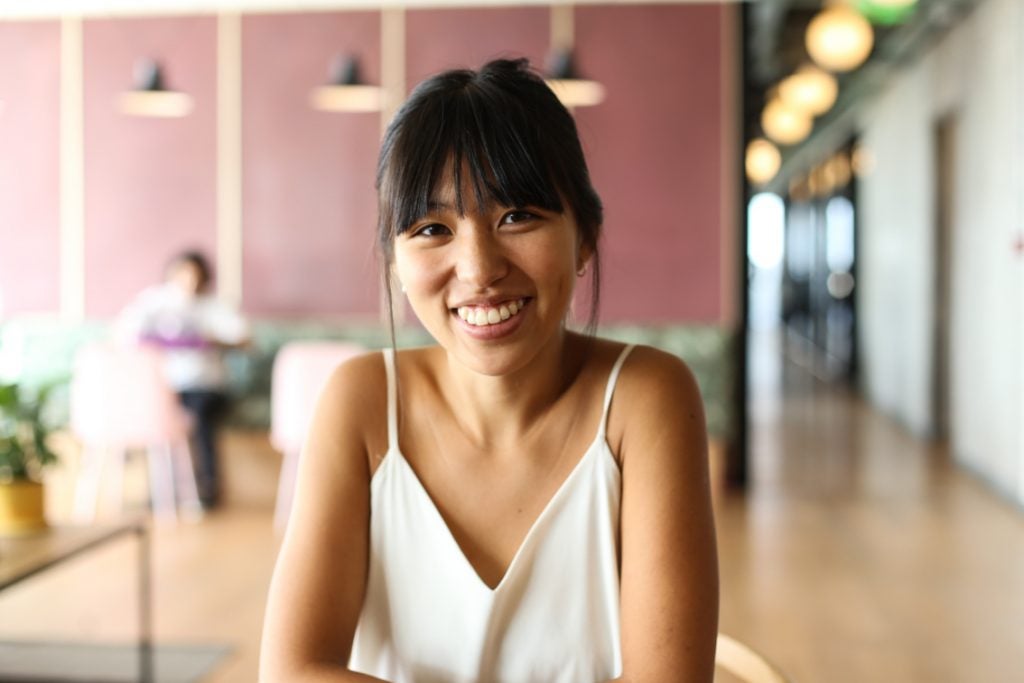 Journalist Lucia Wei He (SFS'15) describes herself as "a product of the crossroads between Argentina and China." Raised in Mar del Plata, Argentina by her Chinese parents, the Georgetown alumna's upbringing led to a deep fascination with China-Latin America relations. She now will explore the field more deeply through study in Beijing as a Schwarzman Scholar.
Five years after graduating and embarking on a career as a reporter for some of the world's most prestigious media outlets, He will pursue a master's degree in Global Affairs at Tsinghua University through the Schwarzman Scholars program.
The program offers recipients a fully-funded, one-year master's degree and leadership program. He is one of two Georgetown alumni to receive the prestigious award this year. 
Scholars are connected with mentors throughout the program and participate in a number of hands-on activities exploring Chinese culture and business. He intends to capitalize on these experiences to advance her journalistic work. 
Building International Relationships Through Journalism
He believes that the program will enable her to meet a need for more robust reporting on China-Latin America relations, while also giving her the opportunity to further explore her Chinese heritage.
"I've always wanted to spend a more extended period of time in China to reconnect with my roots. As a journalist, I'm also fascinated by the stories happening in China," she explains. "While most of my reporting so far has been focused on Latin America, I believe there's an important gap to be filled in terms of LatAm-China relations."
Throughout her career, He has seen the power of journalism to build cross-cultural understanding and highlight important issues that are often overlooked by those in power.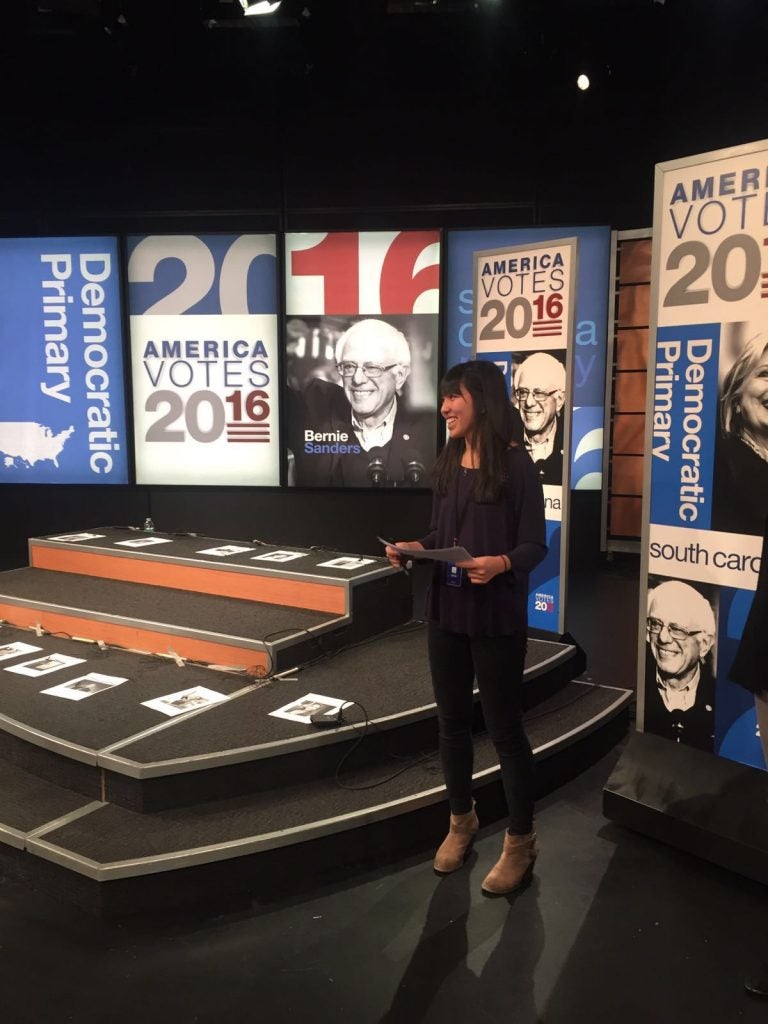 She has reported on stories from more than six countries across the Americas, Africa and Asia, for media outlets including Al Jazeera, CNN and the BBC. Her work often explores issues like immigration, corruption and the environment that are international in scope. 
Most recently, He was part of the founding team, and serves as managing editor and multimedia journalist, of RED/ACCIÓN, a digital news startup aimed at disrupting Argentina's media industry through impact-focused journalism.
Last year, He won the Inter-American Press Association's Excellence in Journalism Award for a video story she produced about families whose lives were devastated by flooding in Argentina's slums. While she is proud of the honor, He says that the compassion the story evoked was the greatest measure of its success. 
"Most meaningful to me, after publishing [the] story, we were flooded by inquiries on how to help these families," she recalls. "I am convinced that such empathy-driven journalism is exactly what we need to better bridge the gap between my two cultures."
"Mutual Understanding is Fundamental"
For He, producing quality journalism focusing on the ties between China and Latin America is increasingly urgent work. 
"The relationship, in particular economic, between [the two regions] has grown significantly over the past two decades, and will only continue to grow in the future. Despite this, misunderstanding pervades on both sides," she explains.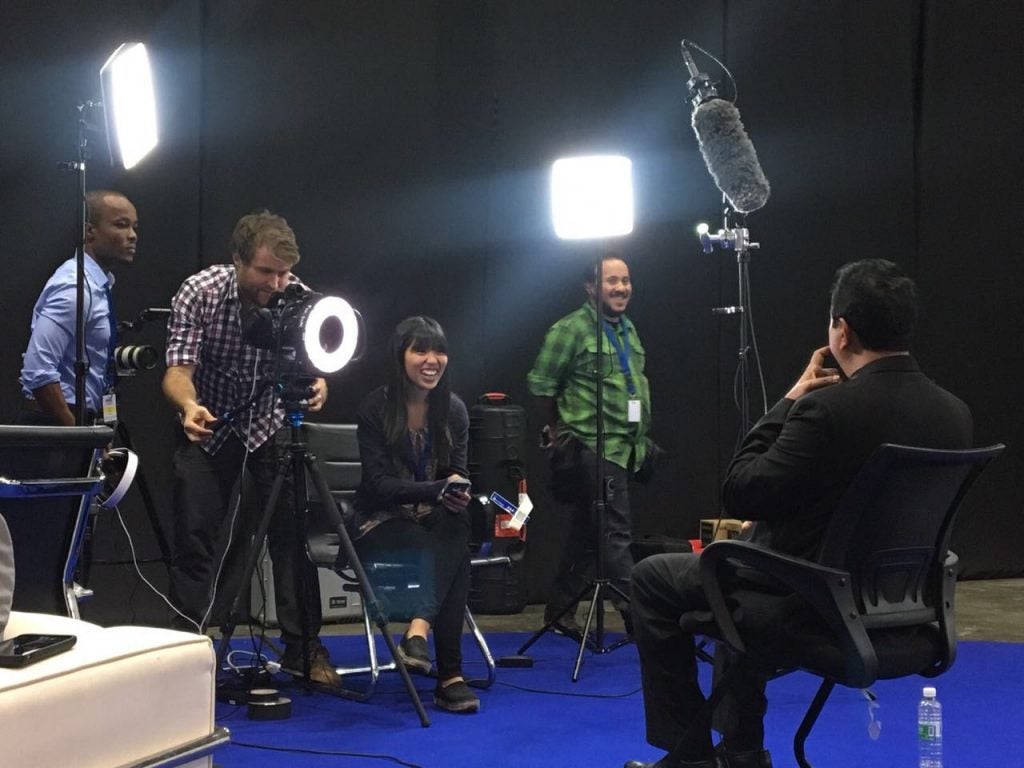 She continues, "I truly believe that for the China-Latin America relationship to keep growing in a way that is beneficial for both sides, mutual understanding is fundamental. Here, journalism can play a key role through stories that shed light onto the diverse layers of the China-Latam relationship."
He intends to make the most of her Schwarzman Scholarship to develop the knowledge, skills and network she will need to move into this new stage of her career. She is particularly excited by the program's curricular offerings, including "Deep Dives" — intensive one-week field trips to areas across China — and its immersive courses. She also knows that building personal relationships within the program will be invaluable to her future work.
"I am excited for the opportunity to build a network of mentors that will guide me in my journalistic endeavors in China for years to come," she says. "I am also eager to learn from an accomplished group of Scholars, and even use my journalism to shed light onto their unique stories and projects."
Developing Values and Skills at Georgetown
A supportive academic community is something that He has valued since her undergraduate days at Georgetown. The community spirit of campus was what first attracted the former International and Political Economy major to the Hilltop.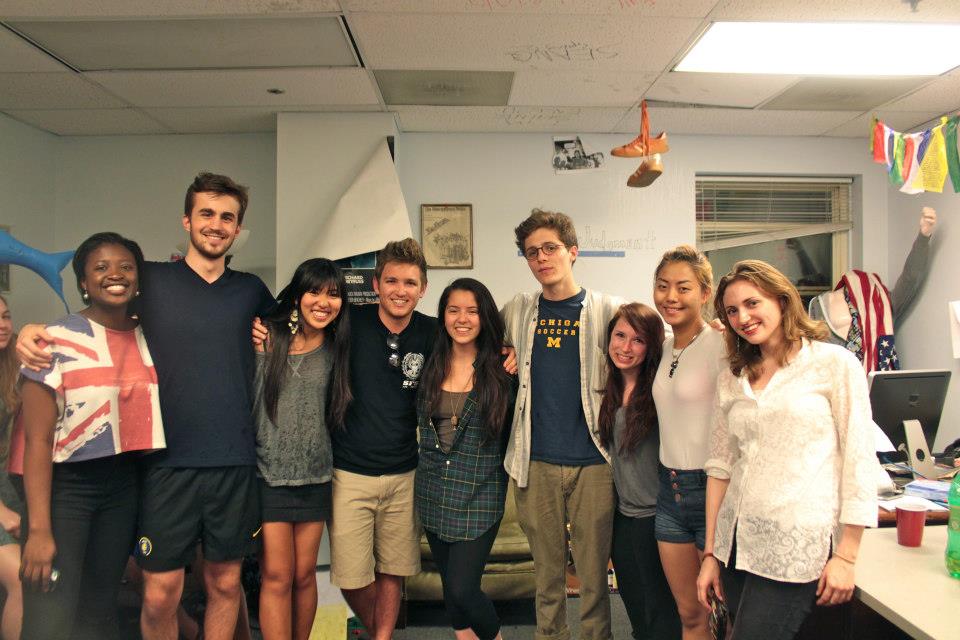 "Having grown up in a non-religious household, I was not familiar with the Jesuit values, but the emphasis on "Cura Personalis" and "Men and Women for others" really resonated with me," she remembers. "I didn't know what career I wanted to pursue at that time, but I was sure I wanted to do something that would have a positive impact in the world, so Georgetown seemed like a natural fit." 
He took advantage of the numerous opportunities on campus, including getting her first taste of journalism as a reporter, and then managing editor at The Georgetown Voice, a student-run newsmagazine.
"Every Wednesday, the whole staff of the paper would come together in our small Leavey Center office to put together that week's issue," she recalls. "We would frequently stay up until 3 or 4 a.m., editing articles and photos, putting everything into the paper's layout, listening to music and eating junk food from Vital Vittles. It was very fun."
He also dedicated herself to her studies by writing two theses in her senior year – one as a Senior Capstone for her major and another for her Latin American studies certificate.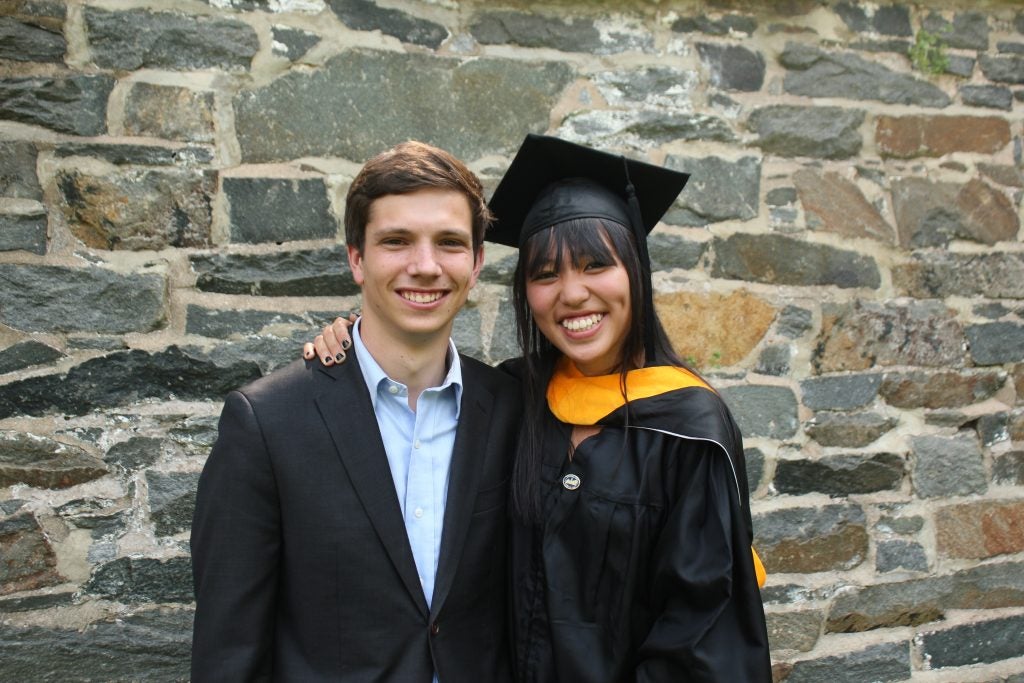 He's Latin American studies thesis seminar professor, Veronica Salles-Reese, was extremely impressed with her work. 
"In beautiful and powerful prose, she wrote about the deleterious effects on health of genetically modified organisms in the agricultural population of Bolivia," Salles-Reese remembers. "Hers is a solid and mature intelligence capable of producing original and meaningful contributions. Students like Lucia are the best reward in the life of a university professor."
He's work was also recognized by a wider group of SFS faculty; her research won the William Manger Award, granted to the graduating senior who has produced the best thesis in the Latin American Studies Certificate Program.
Forging Authentic Connections
Even today, as she prepares to embark on the next stage of her career, He hasn't forgotten her Georgetown roots.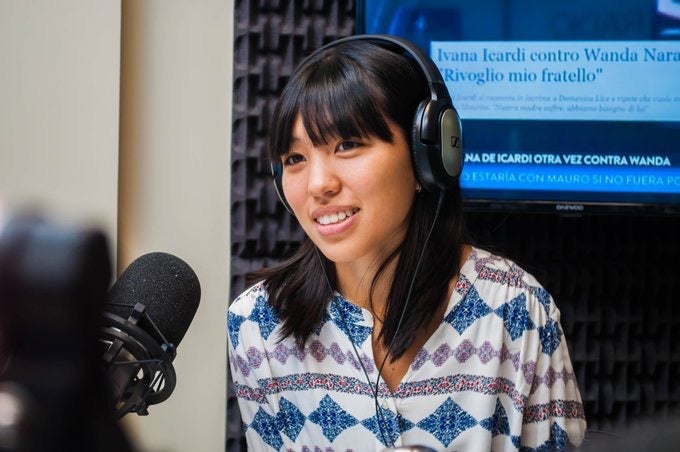 "I keep on drawing on the critical thinking and analytical skills I gained at the School of Foreign Service for my work as a journalist. I often approach the stories I cover the same way I would approach an essay I'd have to write for a class," she explains. "I also constantly try to draw upon the SFS mission of being global citizens with a commitment to service. When I choose what stories to cover, I often think of what impact these stories can have, for example by shedding light onto an untold issue, or giving a voice to marginalized communities."
He says it's important for students looking to pursue journalism to build personal relationships and reach out to reporters in the field they want to go into. 
"This is how I got some of my most interesting gigs when I was freelancing — by asking a journalist I didn't know to coffee," she recalls. "I ended up being the Argentina correspondent for BBC radio."
For current Georgetown students and alumni looking to apply for the Schwarzman, she shares a tip that has typified her approach to her own journalism career. 
"The most important thing is to be authentic," she says."I think what stands out the most is true authenticity and passion." 
For more information about the Schwarzman Scholarship and other fellowship opportunities, please visit the Georgetown Office of Fellowships, Awards, and Resources.