November 8, 2018
by Percy Metcalfe
On Election Day 2018, 12 SFS alumni ran for either federal or gubernatorial office. These SFS graduates represented a diverse mix of political players. Five incumbents sought to maintain their position, while seven new candidates entered the political fray. The electoral hopefuls competed in ten different states, and the U.S. Virgin Islands. Both major parties were represented, with three Republicans running and nine Democrats. The contests included 1 race for a governor's mansion, one U.S. Senate race, and ten House races. The SFS alumni candidates graduated from Georgetown across five decades and three programs.
The Races
Henry Cuellar (SFS'78): won reelection to the U.S. House of Representatives representing the 28th District in Texas. He began serving in Congress in 2005, prior to which he  was a Texas State Representative for 14 years, and served as the Texas Secretary of State. Learn more on Rep. Cuellar's website.
Debbie Dingell (SFS'75, S'98): won reelection to the U.S. House of Representatives representing the 12th District in Michigan. Congresswoman Dingell worked for the General Motor Company for more than 30 years including as President of the GM Foundation and a senior executive responsible for public affairs. Learn more about the Dingell campaign here.
Dan Feehan (SFS'05): Feehan ran in a close race for the U.S. House of Representatives open seat in the 1st District in Minnesota, which has yet to be officially certified. Feehan has not conceded the race, where he trails by 1,311 votes. He served as an active duty engineer officer in the U.S. Army and National Guard, including two combat tours in Operation Iraqi Freedom, having been inspired to military service in the aftermath of the September 11th attacks in 2001. Following his return from Iraq, Feehan became a middle school math teacher, before returning to government service with various roles in the Department of Defense including serving as the Principal Deputy Assistant Secretary of Defense (Readiness). Learn more about Dan Feehan's campaign here.
Mike Gallagher (SSP'12): won reelection to the U.S. House of Representatives representing the 8th District in Wisconsin. Congressman Gallagher was first elected in 2016. He joined the United States Marine Corps on the day he graduated from college and served for seven years on active duty as a Counterintelligence/Human Intelligence Officer and Regional Affairs Officer for the Middle East/North Africa, eventually earning the rank of Captain. He also worked as as a senior staffer for Middle East, North Africa and Counterterrorism on the Senate Foreign Relations Committee. Learn more about Congressman Gallagher's campaign here.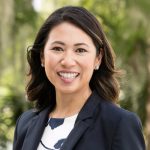 Stephanie Murphy (MSFS'04): won reelection to the U.S. House of Representatives representing the 7th District in Florida. She was first elected in 2016, when she became the first Vietnamese American to serve in the U.S. House of Representatives. Previously, Congresswoman Murphy was a businesswoman and college instructor after serving as a national security specialist in the Office of the U.S. Secretary of Defense where she received numerous awards for her distinguished service, including the Secretary of Defense Medal for Exceptional Civilian Service. Learn more about Murphy's campaign here.
Stacey Plaskett (SFS'88): won reelection to the U.S. House of Representatives representing the U.S. Virgin Islands. Congresswoman Plaskett was first elected to Congress in 2014. She worked as an assistant district attorney in the Bronx, New York, before returning to Washington, D.C., where she served as counsel in several important roles, including the U.S. House of Representatives' Ethics Committee, the Department of Justice, the Terrorism Litigation Task Force, and the September 11th Victims' Compensation Fund. She was also one of the lead attorneys on U.S. v. Phillip Morris. Learn more about Plaskett's campaign here.
Bill Schuette (SFS'76): ran for Governor of Michigan. He has a long history in Michigan politics: he is currently the Attorney General of Michigan, and previously served three terms in the U.S. House of Representatives (1985-1991), as Michigan State Senator (1994-2003), and as Judge on the Michigan Fourth District Court of Appeals (2003-2009). Learn more about Schuette's campaign here.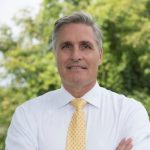 George Scott (SFS'84): ran for the U.S. House of Representatives in the 10th District of Pennsylvania, challenging incumbent Tom Marino. Scott Scott served 20 years in the U.S. Army, retiring as a lieutenant colonel. His tours included operations Desert Shield, Desert Storm, and Enduring Freedom. Following his retirement from the military, Scott became a Lutheran minister. Learn more about George Scott's campaign here.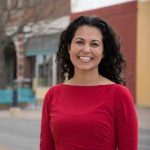 Xochitl Torres Small (SFS'07): was elected to the U.S. House of Representatives representing the 2nd District of New Mexico. She was named the winner on the day following the election, after 8,000 absentee ballots were counted putting her ahead of her opponent Yvette Herrell by 2,724 votes.  She is currently an attorney with Kemp Smith Limited Liability Partnership working on water issues, and previously worked as a law clerk for the Federal District Court in New Mexico, and as Field Representative for Senator Tom Udall from New Mexico. Learn more about Xochitl Torres Small's campaign here.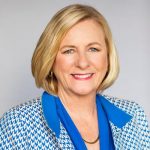 Nancy Soderberg (MSFS'84): ran for the open U.S. House seat in Florida's 6th District. Soderberg is an American foreign policy strategist, with over 30 years of experience in the field. She served as the third-ranking official on the Clinton Administration's National Security Council from 1993 to 1997 and as an Alternate Representative to the United Nations from 1997 to 2001. Learn more about Nancy Soderberg's campaign here.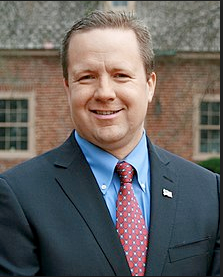 Corey Stewart (SFS'91): ran for the Virginia seat in the U.S. Senate occupied by Senator Tim Kaine. Stewart is currently the at-large chairman of the Board of County Supervisors in Prince William, and is an international trade attorney with his own practice. Stewart previously served as the Virginia State Chair of the Donald Trump 2016 Presidential Campaign. Stewart's campaign website can be found here.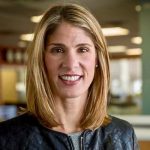 Lori Trahan (SFS'95): was elected to the U.S. House of Representatives representing the 3rd District in Massachusetts. Trahan is currently the CEO of Concire Leadership Institute. She previously worked for Congressman Marty Meehan (a former occupant of her new seat) for nearly a decade, including work as his chief of staff, and worked as an executive at an early-stage tech firm. Learn more about Lori Trahan's campaign here.